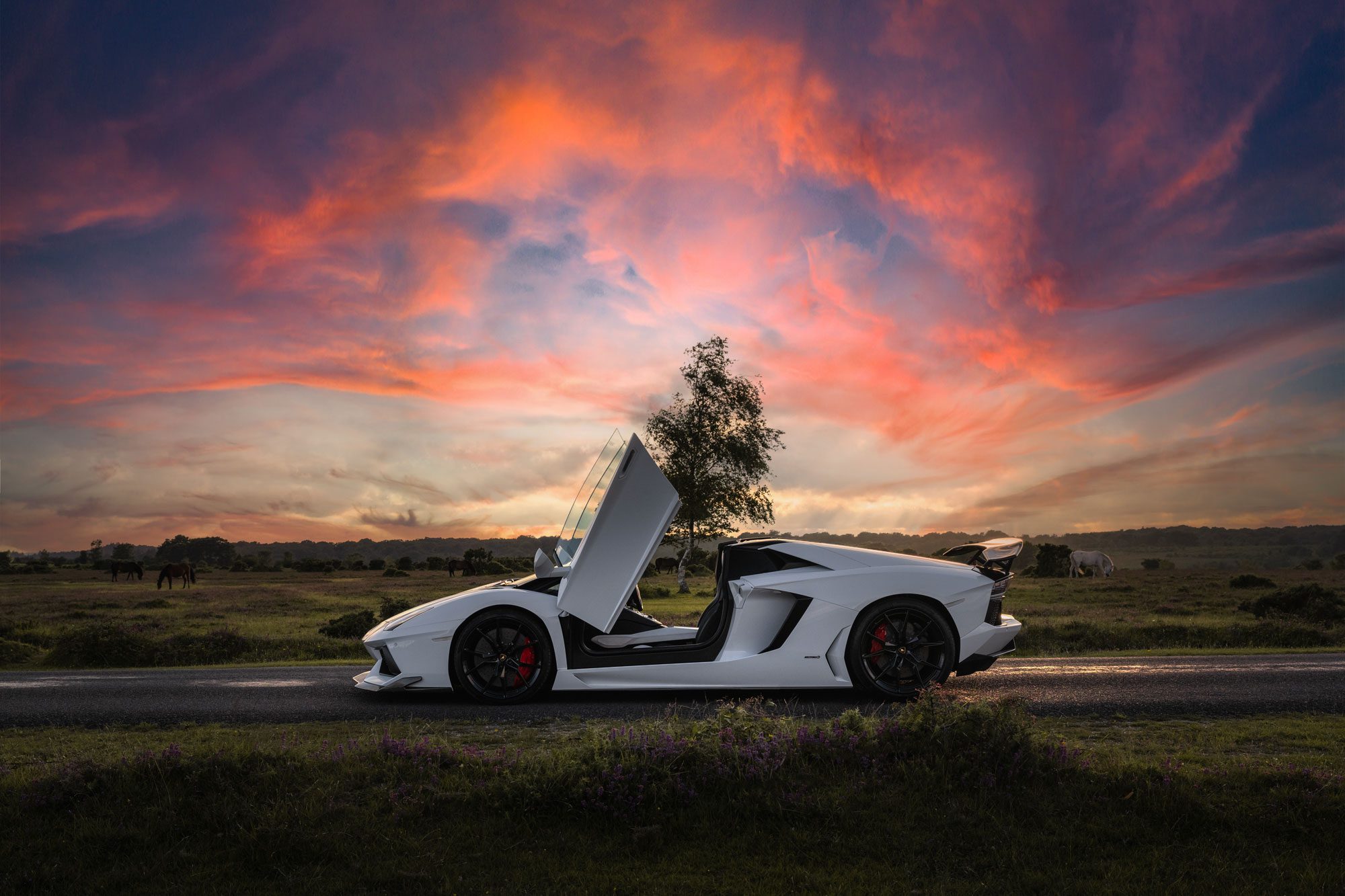 Episode Transcript - FULL TEXT
SUMMARY KEYWORDS
racing, car, bt, gt, driving, launched, australia, experience, bailey, joining, agricultural, formula, drive, automotive, feel, driver, good, darren, david, farm
SPEAKERS
Darren Selig, David Brabham, Amanda Stretton
Amanda Stretton 
Welcome back to the fund your passion podcast brought to you by JBRcapital. And I'm delighted to say joining Darren and I now, I keep saying this somebody who needs no introduction. But I mean, the level of guests today is astounding, insane, because we're now joined by Mr. David Brabham, Brabham a name that is synonymous with racing cars. And I mean, the legacy continues, doesn't it? Because not only have you now got your road cars, you've also got children who are racing as well. All comes round.
David Brabham 
It does. You know, I mean, it's you talk about 70 years of motorsport kind of history. You know, my dad started in 1948, left Australia in 55, and really didn't know what to expect. But you know, he won three World Championships, the only driver to win a World Championship and to car his own construction. In the mid 60s, Brabham was the biggest racing car manufacturer in the 60s as well. And Formula One team continued in the 70s and 80s. And I drove for Brabham in early 1990. So amazing Formula One history. And of course, it's a bit like, Well, okay, now what, what's the next chapter. So I work quite hard to get the name back through a legal fight to get it back under the family control, and then look for how I can take Brabham into the future. And I met some people in Australia, private equity group, fusion capital, they had dreams, we had dreams, and we came together and we created Brabham automotive and the bt 62, which we launched in 2018.
Amanda Stretton 
So did you feel we'll come on to the car itself in a minute, but just talking about that legacy? Did you feel sort of under pressure to create something because obviously, from your dad having being a driver, and as you say, a constructor in his own right as well, you then doing the driving? It's almost if you didn't become a constructor as well, you weren't living up to? To him or?
David Brabham 
Yeah. I mean, you know, when my dad retired when I was five, so I didn't really see him race. And when I grew up, I grew up with a football in my hands and my foot and a skateboard. That was that was my childhood. And then I went to an agricultural boarding school because we had a farm and I was being groomed to be a farmer. So the first time I really went to a racetrack, and really kind of understood what I was doing was when I left school at 16, because I was going to work on the farm and I went to an agricultural college, went to America for three months, which was my first trip out of Australia, really since I came from here. And it was like, wow, there's a go kart? Do people race? go karts? No idea. You know, so by journey was quite different to what people probably think. You know, as a racing family. I never knew anything about it. So I wanted to I was I was into driving, we had the farm. So I was driving flat out sideways, nearly killed myself every day, but I managed to survive. But it was then when I decided to have a career I was just focused on on driving. And it was wasn't till I got to about 40. I was thinking, well, in about 10 years time, I'm going to be 50 too old, too slow. No one's going to want to employ me, what the hell am I going to do? So it wasn't necessarily a kind of burden that I felt like I should be doing something that was in the background, when I started to think more about the future and what I could do with it. It was like. Okay, he's an iconic racing name. How do we turn it into a global brand? So that was what I was thinking, no idea what or how at that point, but the way things evolved, you know, here I am today, we got Brabham automotive out of Australia. And a stunning Brabham bt 62 that we launched, like I said, in 2018. And we've got one here, driving around with with Paul Bailey's car that is one of our customers who's racing the car in GT Cup. I believe I've got another passenger right here.
Darren Selig 
I can't wait. It's gonna be quite an experience to go with you, David driving around the track. I'm kind of slightly scared. But super excited. And exhilarated, I think is going to be your love experience of a lifetime.
Amanda Stretton 
And I could think of no one better. Yes.
Darren Selig 
I'm actually pleased that you're driving and not Paul. I'm joking.
David Brabham 
I've had a lot more experience in the car. Yeah. So you've got the most experienced driver on bt 62 sitting next to you should be fine.
Darren Selig 
I'm used to going around 30 miles an hour around the north circular and I say I think it'd be a very different experience. I think lunch will be postponed till after after the lap.
Amanda Stretton 
Tell us about the car. Well, and the whole design process? How it came about?
David Brabham 
I mean, you know, when we when we sat down and thought about Okay, what are we going to build here? You know, we wanted a kind of, let's call it a halo product that really, you know, demonstrated speed Race Track drivability. People have claimed to me it's like the world's best, most dynamic car on the track. And it is quite a stunning car to drive. I must say even though my name is on it, I I'm yeah, I pretty much speak the truth. And that's, that's it. It's, it's like that. So the reason it is because it's weighs under a tonne. It's got 700 horsepower, it's got carbon carbon brakes, 1200 kilos of downforce. So naturally aspirated. And so you know, it's really good on the throttle. And it gives you that unique driving experience. So everyone who's got in, it is gone. I can't believe how easy it is to drive, even though they might feel a little intimidated, because obviously, it's so fast. And the feedback and the response, since we've launched launched is much more than we could ever expect. So we're extremely happy.
Darren Selig 
So you've mentioned that you look at it as a halo. Yeah. Project is plans to produce something a little bit more on the affordable side on the future?
David Brabham 
Yeah. So when we, when we launched, it was, you know, 70 cars of any building with a bt 62, 35 celebrate a Grand Prix winner of our history in Formula One. So the livery, the race number, little chassis plates, one offs, you know, and then the other 35, you can have whatever design you want. And obviously, we when we launched the 62 was the ultimate track car that was it. New customers said, Well, can we put it on the racetrack? Can we put it on the road? So we have the race version, which is here, which Paul Bailey is racing. And we also have a road version called the bt 62r. And just recently, we launched the bt 63 GT two concept, which is going to be racing in the SRO gt two championship, so kind of half the price and half half the performance, much more in obviously in line with the regulations for gt 2s in that category.
Amanda Stretton 
And you can do any of that racing?
David Brabham 
Who knows? I mean, weve obviously just announced it, and we've had great response to it. And in terms of who's going to drive that's to be confirmed at a later date.
Amanda Stretton 
Exciting. Yeah, see you're not that old?
David Brabham 
No well i mean, yeah, every time I get in the car, you know, it's fun. It feels like any environment, and I'm so used to and comfortable with. And for some time and their cause when I stopped racing in, let's say, I've never stopped but full time racing end of 2012. When we got the name back, it was just been flat out, building the next chapter for Brabham. Yeah, and going into the real world compared to the cocooned world of being a racing driver. That was a huge shock of how things operate compared to what they are in the racing world. So it took a while to kind of get used to that. But got through it. And yeah,  we're on our way,
Amanda Stretton 
And a busy day for you today. I mean, obviously this event is quite unique and spectacular. But you've got cars here your car here and other cars here?
David Brabham 
I mean, you just have to walk around the party I mean, I don't know how many cars are here it's probably what three hunderd supercars? You know, obviously with Paul Bailey, he's got three of his card here. And he's obviously got the bt 62 we're doing passenger rides for people. You're next. And also, we did a charity auction prize, which we did on collecting cars website. And we raised £4100, which is fantastic for motor neuron disease. Well done. So that was good. And where we took the the gentleman out for his six laps and had a massive smile on his face. He's gone away, happy boy and we've raised good money for a good cause.
Amanda Stretton 
Brilliant stuff. Well listen, thank you so much for having a chat with us.
Darren Selig 
Thank you, David so much.
Amanda Stretton 
 Thank you in advance for giving Darren the right of his life.
Darren Selig 
I look forward to reporting later on my experience.
Amanda Stretton 
Brilliant. David thank you so much for joining.
David Brabham 
Thanks, guys.
Darren Selig 
Thank you, David.
The Fund Your Passion podcast is brought to you by JBR Capital.
JBR Capital Limited
is authorised and regulated by the Financial Conduct Authority. Firm reference number is 682493.
Listen to our latest Podcast
Episode 23 - DK Engineering
Exploring Classic Cars, Restoration, and the Thrill of Racing with DK Engineering's James Cottingham