Leading automotive finance provider JBR Capital launches first quarterly Luxury Car Report
Unique insight into the luxury and supercar sector based on data collected exclusively by JBR Capital, including actual sold prices alongside a host of changing trends
Report reveals Porsche 911 as the UK's most financed pre-owned luxury model and Porsche as the most financed brand; high-performance SUVs fill positions two to six in luxury model top ten
Age of owners of supercars dropping, now at just 42 years old, with 20 – 34-year-olds accounting for 31 per cent of the market
Last year JBR Capital achieved a milestone of £1 billion in lending since being established in 2015
Leading automotive finance provider, JBR Capital, has released the first edition of a new quarterly
Luxury Car Report
, providing unprecedented, exclusive, in-depth insight into the UK's pre-owned supercar and luxury car sector. The report reveals the most popular vehicles financed in the UK, actual sold, rather than advertised, prices and provides a unique overview of the changing demographics of luxury automotive customers.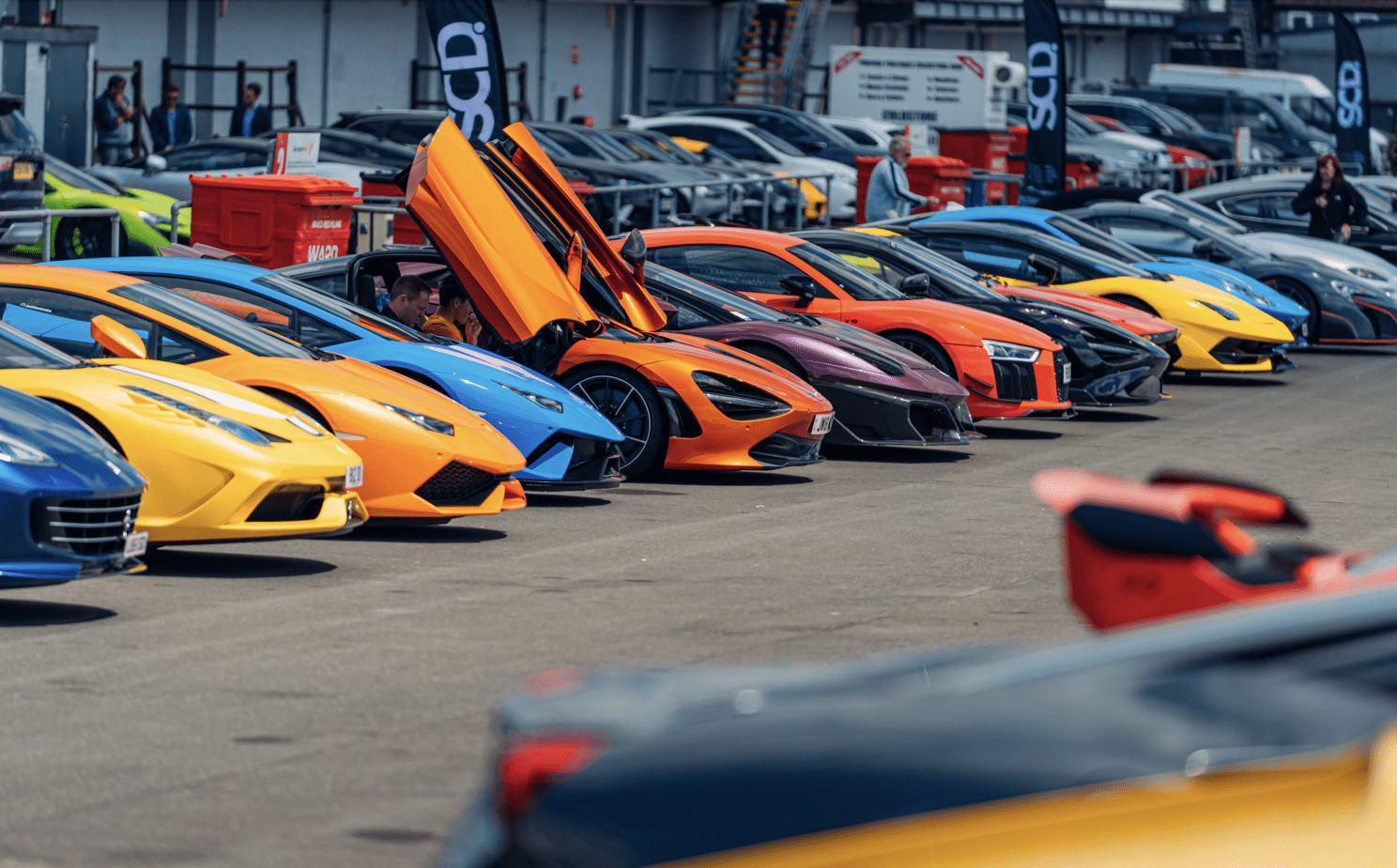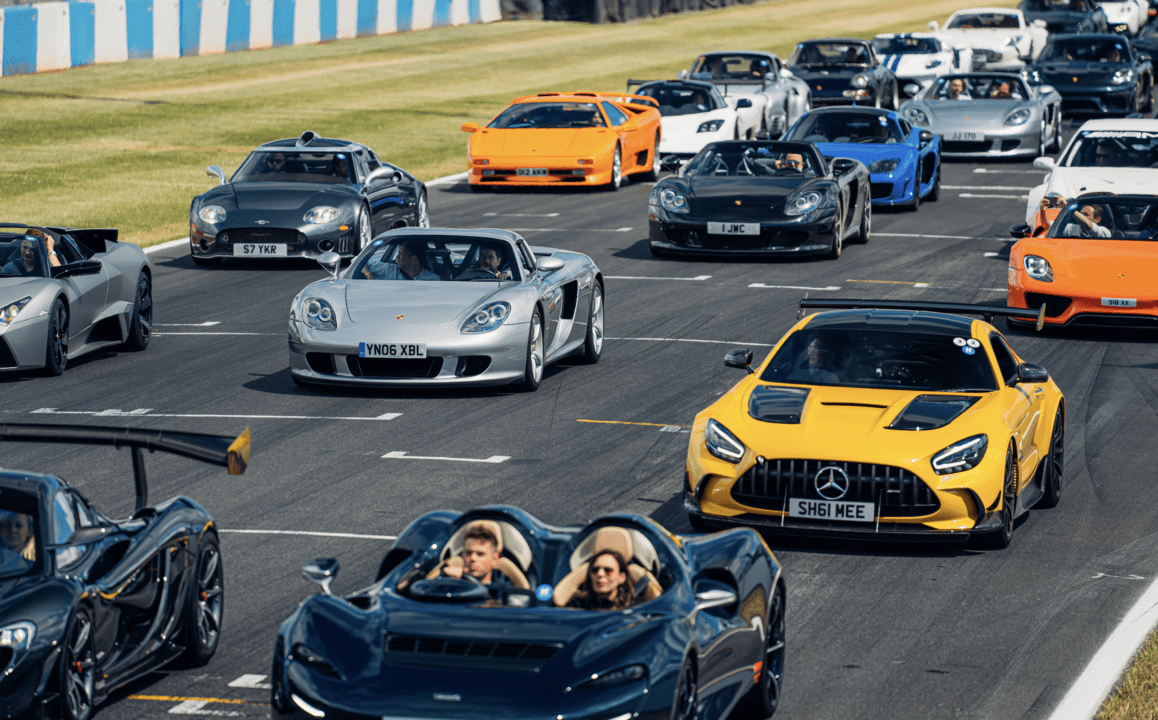 The JBR Capital Luxury Car Report reveals the Porsche 911 as the UK's most financed pre-owned model in the luxury and sports car sector, equating to 11.9 per cent of market share with an average sold price of £107,250, with Porsche as the most financed brand. Below the Porsche 911, the next five positions in the top ten most financed models are all SUVs – Land Rover Defender;
Range Rover
Sport; Range Rover;
Mercedes-Benz
G-Class AMG and Lamborghini Urus. The average luxury car sold price in 2023 is £105,000 with the average loan advanced to a JBR Capital customers being 80% which has remained consistently high over the past 3 years.
The data also dispels the misconception that luxury car ownership is the exclusive preserve of those aged 50 and above, with the average age of luxury and sports car owners at 42 years-old, a number that is getting lower. There is also significant growth in the 20 – 34-year-old age bracket, which now accounts for 31 per cent of JBR Capital's customer base. The report also reveals the most popular vehicles financed by soccer stars, with the Range Rover Sport, Audi Q8 and Lamborghini Urus proving the top three favourites with professional football players.
The JBR Capital Luxury Car Report focuses on a time frame from January 2022 to April 2023, highlighting numerous factors that impact the pre-owned luxury car market. With data collected exclusively by JBR Capital, figures, such as actual luxury car sold prices and average loan-to-value ratio, are analysed and presented in a clear and concise manner. A valuable industry resource, the new quarterly report also provides a comprehensive and detailed overview of the UK geographical distribution of luxury car owners, as well as a breakdown of the most popular luxury marques and models.
Nayan Kisnadwala, Chief Executive Officer at JBR Capital, said: "JBR Capital's new quarterly Luxury Car Report provides a unique insight into luxury car ownership in the UK, offering never-before-seen levels of analysis and unmatched detail. The data-rich report equips industry professionals in the luxury automotive and broader luxury sector with crucial information to make informed decisions and stay ahead of evolving marketplace."
Darren Selig, Founder & Chief Commercial Officer at JBR Capital, said: "With changing trends and shifting demographics, the JBR Capital Luxury Car Report brings fresh clarity to dispel misconceptions and bring greater intelligence on the evolving preferences of luxury car owners. With nine years of leadership in the high-end automotive finance sector, and the comprehensive dataset that affords, JBR Capital is uniquely positioned to provide this information. We will continue to elaborate and add value with every future quarterly edition of the JBR Capital Luxury Car Report."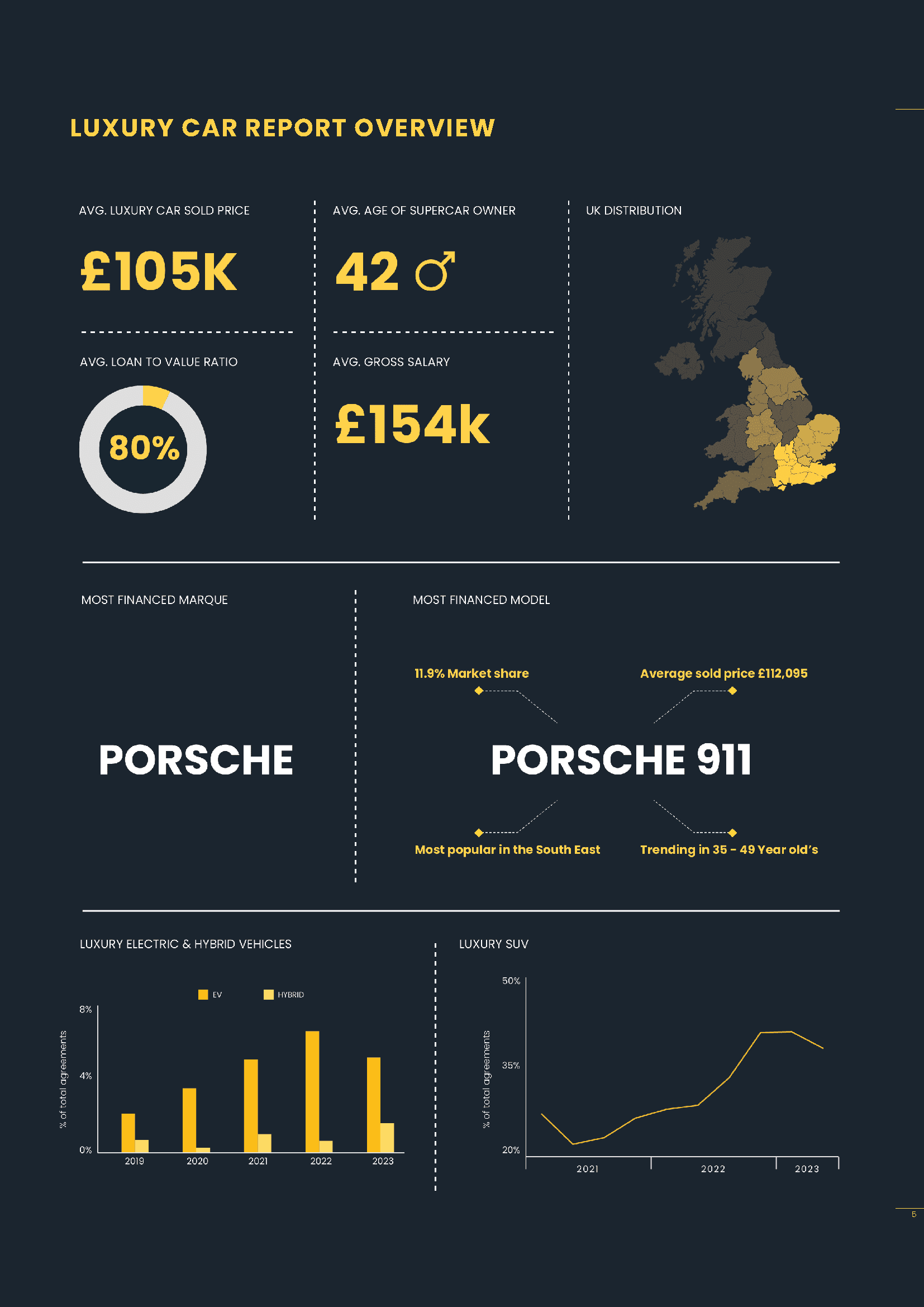 Along with football, JBR Capital has also witnessed an increase in clients from golfing and boxing. In response to this, a new 'Professional Sports Finance' package has been launched – making car finance an attractive proposition for all sports professionals, with the latest finance examples now available online: jbrcapital.com/finance-products/professional-sports-finance/.
Darren Selig, Executive Chairman at JBR Capital, said, "Footballers are undoubtedly the most frequent clients of ours out of all the sports professionals we speak to that seek high-end vehicle finance.
Media images: https://bit.ly/JBR_Luxury_Report_
Founded in 2015, JBR Capital is the UK's only independent finance lender dedicated solely to high-end vehicle finance, the Company is backed by Cabot Square Capital, the specialist financial services private equity investor. JBR Capital has rapidly established an enviable reputation within the automotive finance sector, forming close relationships with dealers, brokers, and customers – surpassing £1bn of lending in 2022.
Through a combination of a highly personalised approach and key strategic partnerships – such as with Supercar Driver and The Intercooler – JBR Capital immerses itself in the high-performance automotive community.
For further information on JBR Capital, visit www.jbrcapital.com or contact:
Sam Hardy
Email: samh@influenceassociates.com
Tel: 07815 863 968