Rolls-Royce Buying Guide
UNMISTAKABLY UPMARKET
Whichever Rolls-Royce you choose, it's likely to be one of the very best cars ever made. Whether an early coachbuilt beauty like the grand Silver Ghost or the timeless Phantom series, a charismatic Corniche or Camargue, or one of the superbly stylish modern range, owning a Rolls-Royce is proof that you appreciate the finer things in life and have the wherewithal to match your taste.
Who owns Rolls-Royce and where are they built?
The current Rolls-Royce cars, built since 2003 in a brand new factory on the Goodwood Estate in West Sussex, are as advanced and impressive as anything the marque has ever built. Though now owned by BMW and therefore in theory able to avail themselves of the German manufacturer's own resources, the Rolls-Royce management have laudably forged their own path, using only a small percentage of components in common with their Teutonic brethren and keeping their distinctive character.
Modern-day Rolls-Royce
Those modern models comprise the luxurious and large Phantom, the equally sumptuous but slightly more compact Ghost, the powerful Wraith coupé with its glamorously sloping roofline, and the stunning convertible Dawn, with a very upmarket SUV (sport utility vehicle) due to arrive shortly. All of them set new standards in comfort, power and style, with the legendary Rolls-Royce build quality and technical excellence very much part of the package.
For more than a century, Rolls-Royce has been the maker of the world's most admired cars. If you feel that you deserve one of these excellent automobiles, do please contact us to discuss how we can help you finance the purchase of one.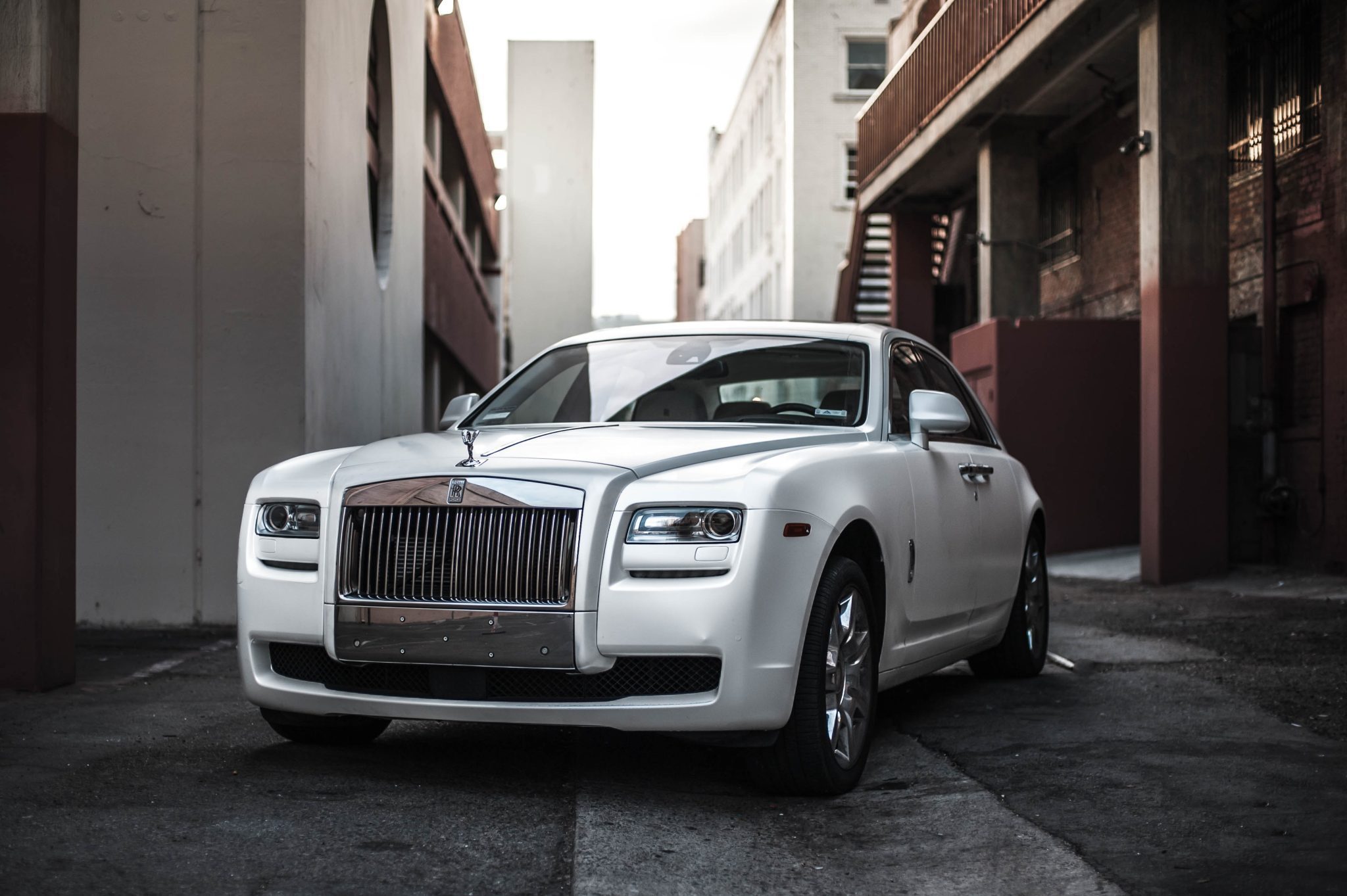 1. Owning a Rolls-Royce
With the list price of a Rolls Royce Cullinan exceeding £265,000, Rolls-Royce ownership is not for the faint of heart. It is possible to find a used car for less, but this level of high-end luxury car tends to change hands on a regular basis with no meaningful depreciation for the first few years. The classic market is less forgiving, with prices that appear to be rising in some areas. There are no longer any bargains to be found, and prices should level off or even fall over the next few years.
2. Maintenance / Insurance/ Additional Costs
Insurance and maintenance on a modern Rolls-Royce will always be high, as will consumable running costs like fuel, tyres, and brake pads. However, depending on how you drive, the outlay here shouldn't be any higher than that of any other high-end luxury car.
In terms of classics, Rolls-Royce engines are strikingly robust considering their influential engineering and attention to detail, despite being fairly complex and demanding of specialist attention. However, parts are expensive, and specialised labour will always be costly.
3. What to look for?
Any high-end luxury vehicle should also have a comprehensive main dealer or approved specialist service history, as any significant period of neglect could end up costing you a lot of money to repair.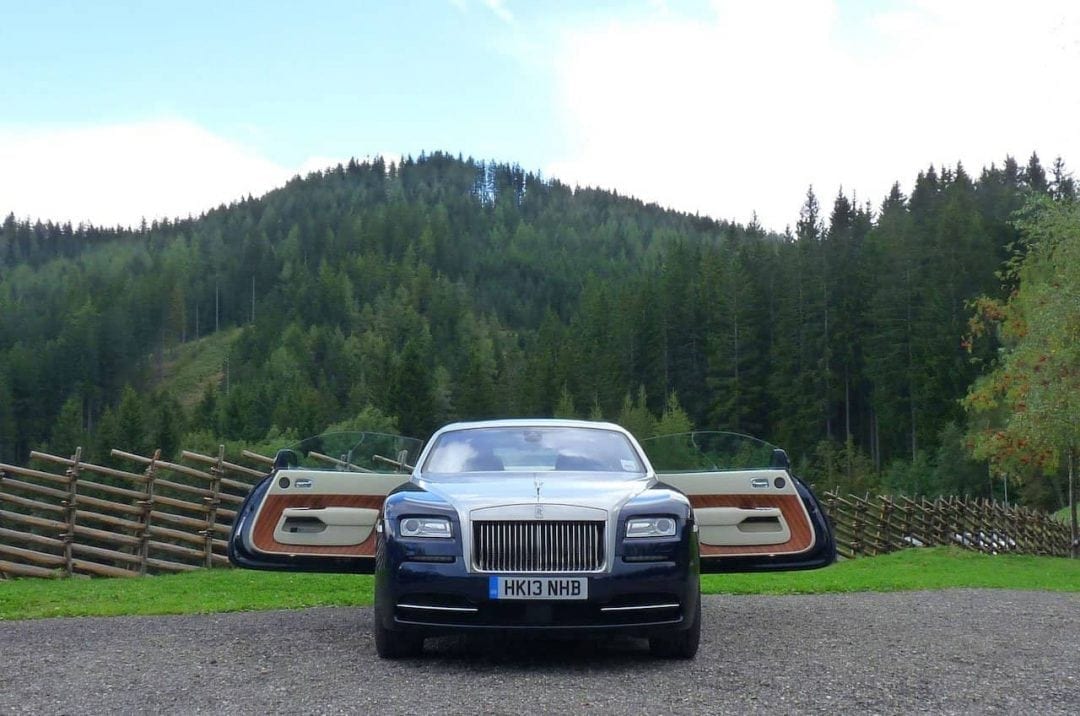 How to buy Rolls-Royce?
BUY A BRAND-NEW Rolls-Royce
In total, there are seven Rolls-Royce dealerships, six in England and one in Belgium. All provide full service and maintenance facilities.
Link to Rolls-Royce Dealer Locator
BUY A USED Rolls Royce
A Rolls-Royce should never be purchased on a whim, but if you can afford the maintenance, a previously owned Rolls-Royce is a great way to travel.
However, buying a used Rolls-Royce may come with some risks so run comprehensive checks before purchasing. Here are some areas to be aware of:
A full service history from a main dealer or reputable specialist is required. All scheduled services, as well as interim maintenance, should have been completed.
Check that the engine starts and runs smoothly.
Check the injectors, which are known to fail, which could be the source of the problem here. The repair, which includes coils and plugs, costs around £5000. It could also be carbon fouling of the valve seats.
Check for leaks in the turbo oil and cooling pipes.
Examine the rear main seal between the engine and the gearbox for oil leaks.
Purchase a Rolls-Royce from one of our Trusted Dealer Partners of the Find Your Passion Marketplace.
How to finance Rolls-Royce?
BEST WAY TO FINANCE A Rolls-Royce
There are several financing options available to get you behind the wheel of a new or used Rolls-Royce.
Hire purchase allows you to pay for your car in monthly instalments with the option of purchasing it outright at the end of a fixed-term contract. Lease purchase agreements, like hire purchase agreements, allow you to make regular payments, but with lower monthly fees due to a final 'balloon payment', usually paid at the end of the term.
The classic car market is heavily reliant on auctions, which can be a good hunting ground for an older Rolls-Royce whose value is more difficult to determine. You can access pre-approve funds from independent finance specialists, like JBR Capital, allowing you to bid confidently up to an agreed-upon value during the auction. If your bid is successful, the auction funds will be available immediately.
If you want to buy a car without selling your current one, equity release is a great option that allows you to borrow against the value of your existing car collection.
Hire Purchase – All You Need to Know
Car Finance – FAQs
Lease Purchase – Ultimate Guide
Which Rolls-Royce should I buy?
ROLLS-ROYCE Spectre
Rolls-Royce Spectre Overview
It's the British brand's first electric vehicle, and it's one of the most luxurious, expensive, high-tech, and (doubtless) comfortable coupes ever produced.
It is the first electric production car built by Rolls-Royce and serves as a spiritual successor to the Phantom Coupe. In a nutshell, this could be the most luxurious electric vehicle ever created.
In their own words the Spectre is "A PROPHECY FULFILLED SPIRIT ELECTRIFIED".
Rolls-Royce Spectre Specification
The Spectre is a long, low two-door, four-seat coupe powered by an electric motor on each axle and built on a new version of the aluminium chassis used in the current Phantom, Cullinan, and Ghost. It has a range of 323 miles thanks to efficiency of 2.9 miles per kWh and a drag co-efficient of just 0.25 – the most aerodynamic Rolls so far.
The battery's integration into the structure of the vehicle also makes this Rolls the stiffest by 30%. It's also the heaviest production Rolls-Royce ever, weighing in at 2975kg. It has the widest grille ever, as well as a new Spirit of Ecstasy, the result of 830 hours of wind tunnel testing and modelling. The car measures 5453mm long, 2080mm wide, and 1559mm tall, with a 3210mm wheelbase.
The Phantom Coupe, produced between 2008 and 2016, has the most similar stance and proportions, though many of the lines are more indebted to yacht design – a popular theme among Rolls customers.
What makes the Rolls-Royce Spectre special?
There are numerous customization options available, including intricate LED lighting in the doors and facia.
It has all-wheel drive and steering as well. The standard wheels are 23 inches in diameter, and the suspension is an evolution of Rolls-adaptive Royce's Planar system, which uses sensors and smart software to determine when to decouple the anti-roll bars, allowing the wheels to act independently on uneven surfaces, then recouple them and stiffen the dampers in preparation for the next corners. Calibration work will continue in the coming months as Rolls engineers complete their extensive on-road and on-track test schedule, with the goal of finding the right balance between plushness and dynamism.
Rolls-Royce Spectre Price and release date
A new Rolls-Royce Spectre is now available for purchase. It costs around £300,000, which places it between the Cullinan and the Phantom in the Rolls-Royce lineup.
However, as is customary, the sky is the limit, and you can spend untold amounts of money creating a completely customised Spectre with numerous custom touches.
Rolls Royce Spectre Finance
Every hybrid or fully electric car is unique, we offer highly personalised, custom-built finance solutions to suit you, your financial needs and the car itself.
Try our electric Rolls-Royce finance lease deals and car finance calculator. These offer lower rates and easier financing. Call us to lease your electric Rolls-Royce today.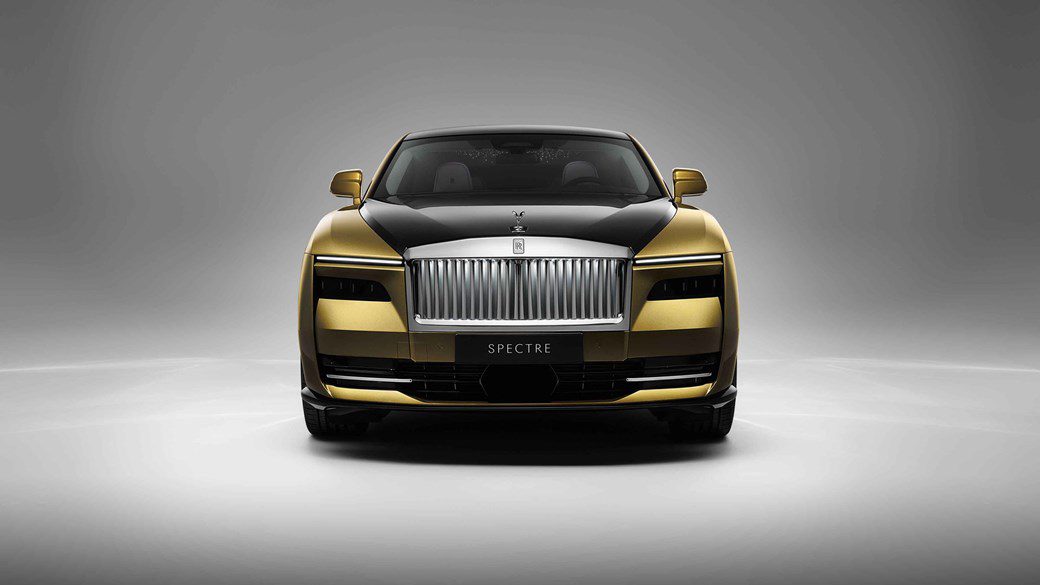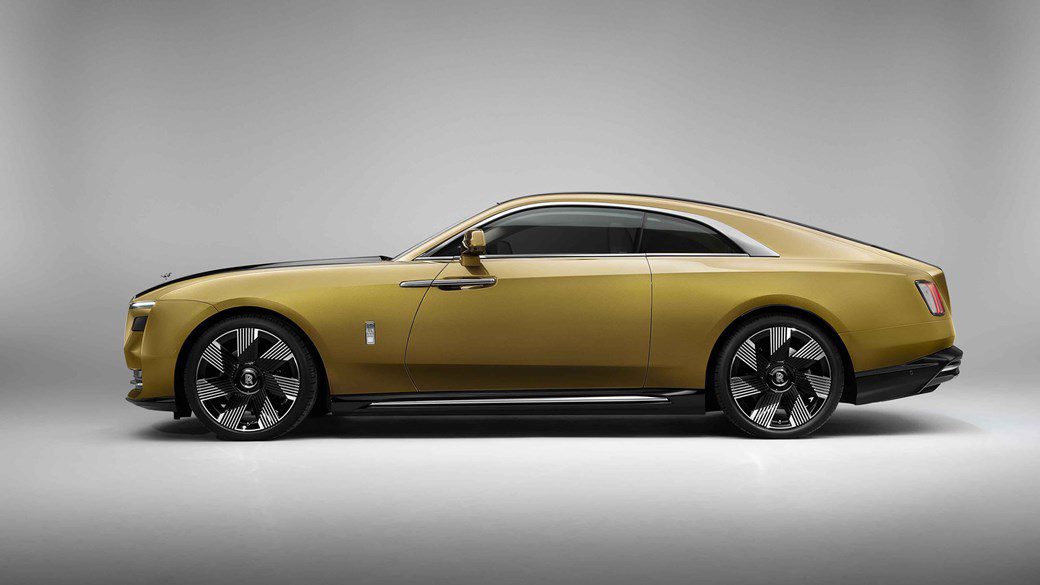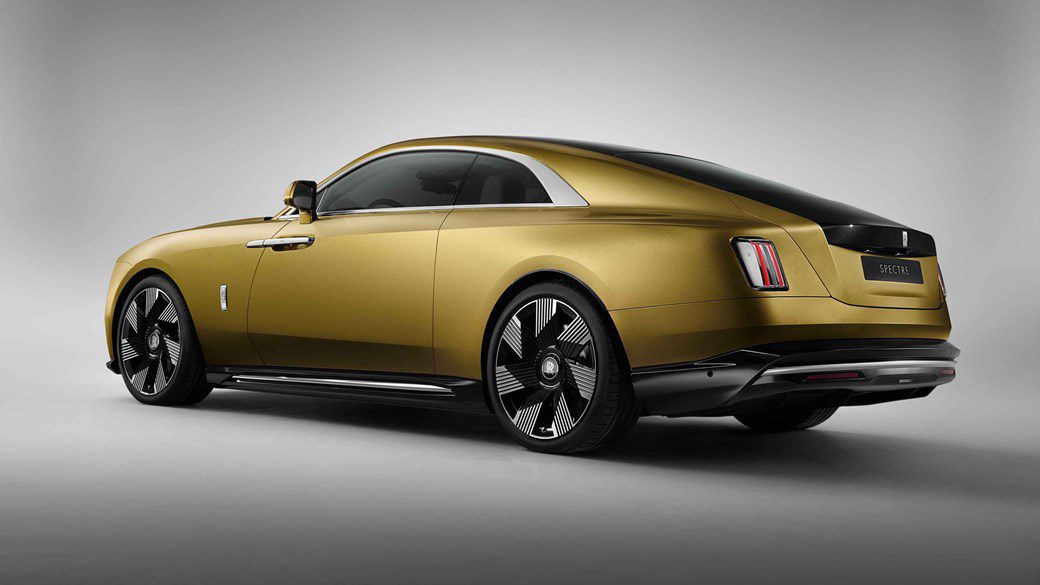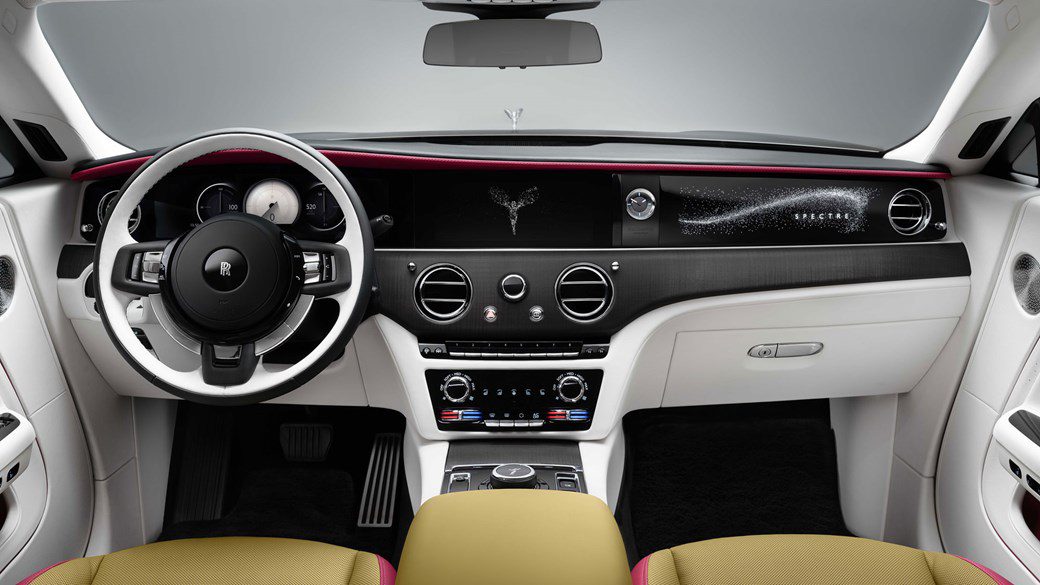 ROLLS-ROYCE GHOST
Overview
The Ghost is unmistakeably a true Rolls-Royce with majesty and presence. At first glance it can easily be mistaken for a Phantom with its very similar profile, imposing grille and rear suicide doors – or as R-R prefers to call them, 'coach' doors. The difference is in the detail though. Look again and there are many, not least the front and rear treatments, and the Ghost's size; with the standard wheelbase it's about 1.5 feet shorter overall, as well as being proportionally narrower and lower.
Specification
Unlike the Phantom with its bespoke aluminium chassis, the Ghost sits on a BMW-sourced steel floorplan. Air suspension soaks up the bumps while forward motion is facilitated by a 6.6-litre V12, also BMW-sourced. You might expect that the Phantom's 453bhp 6.75-litre V12 would be the more powerful, but with twin-turbos the Ghost's engine makes 563bhp, or 604bhp in 'Black Badge' guise. With 780Nm (or 840Nm) it also has significantly greater torque meaning that the smaller and more affordable Ghost is also a much sportier proposition. Rolls-Royce owners are of course above pub bragging, but few Ghost drivers will be unaware that their car can surge from zero to 62mph in under five seconds, or 4.8 secs if it's the Black Badge variant. Top speeds are limited to 155mph.
What makes it special?
Although smaller on the outside, the Ghost provides almost as much interior space as the Phantom, and it's really no less comfortable or luxurious. Power adjustable rear seats don't come as standard in the Ghost, but there's umbrella storage in the rear doors, 4-zone climate control, a 16-speaker audio system, 12.5Gb hard-drive storage, burr walnut and deep carpet, and that's barely scratching the surface. The Black Badge adds ventilated massaging seats, starlight headlining, a coolbox and more.
How much is Rolls-Royce Ghost?
The Ghost was updated in 2013 and again in 2014, and it's currently priced at £223,368 (standard), £254,424 (extended wheelbase) and £258,768 (Black Badge). Previously-owned cars are being offered region £95k to £250k.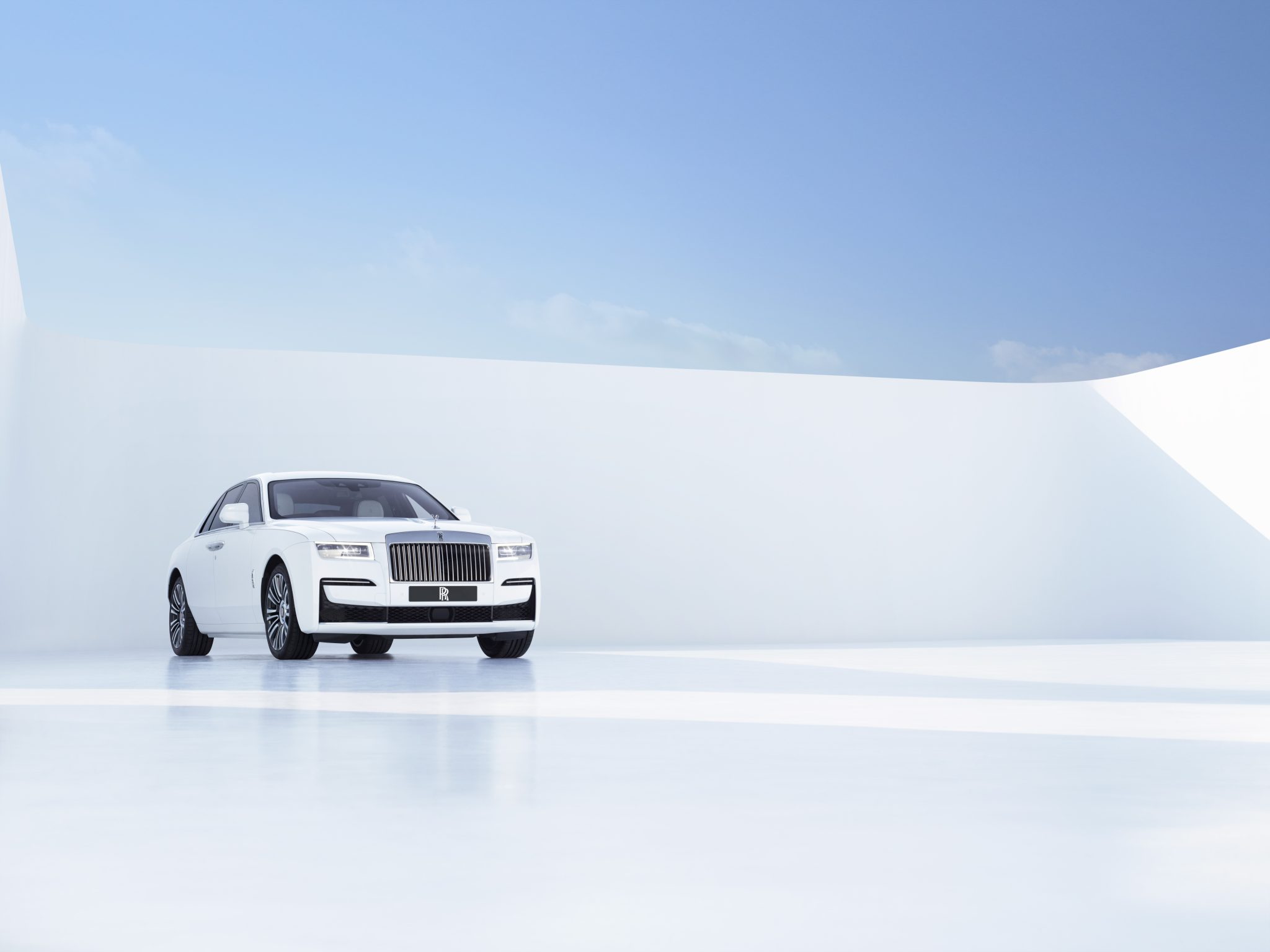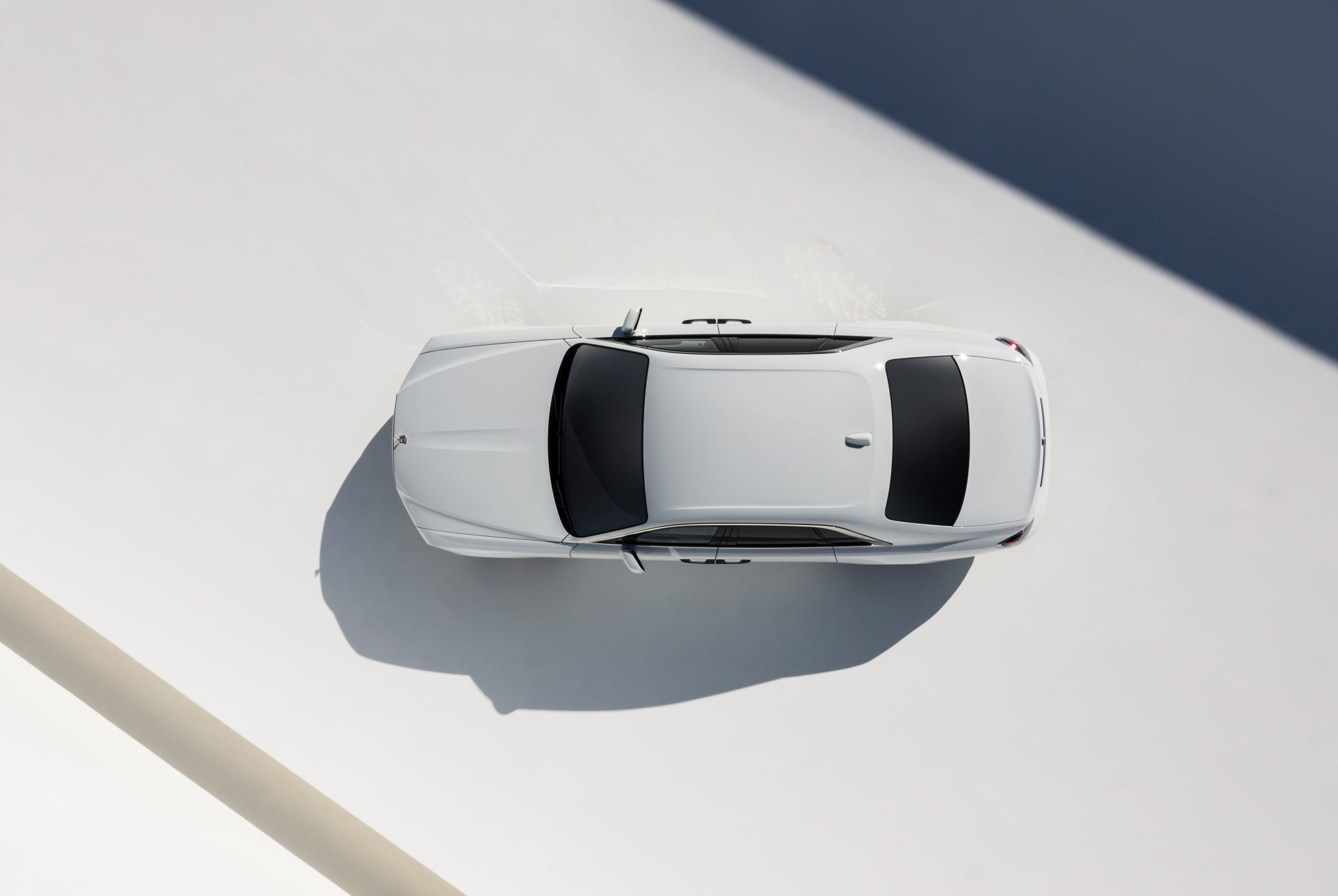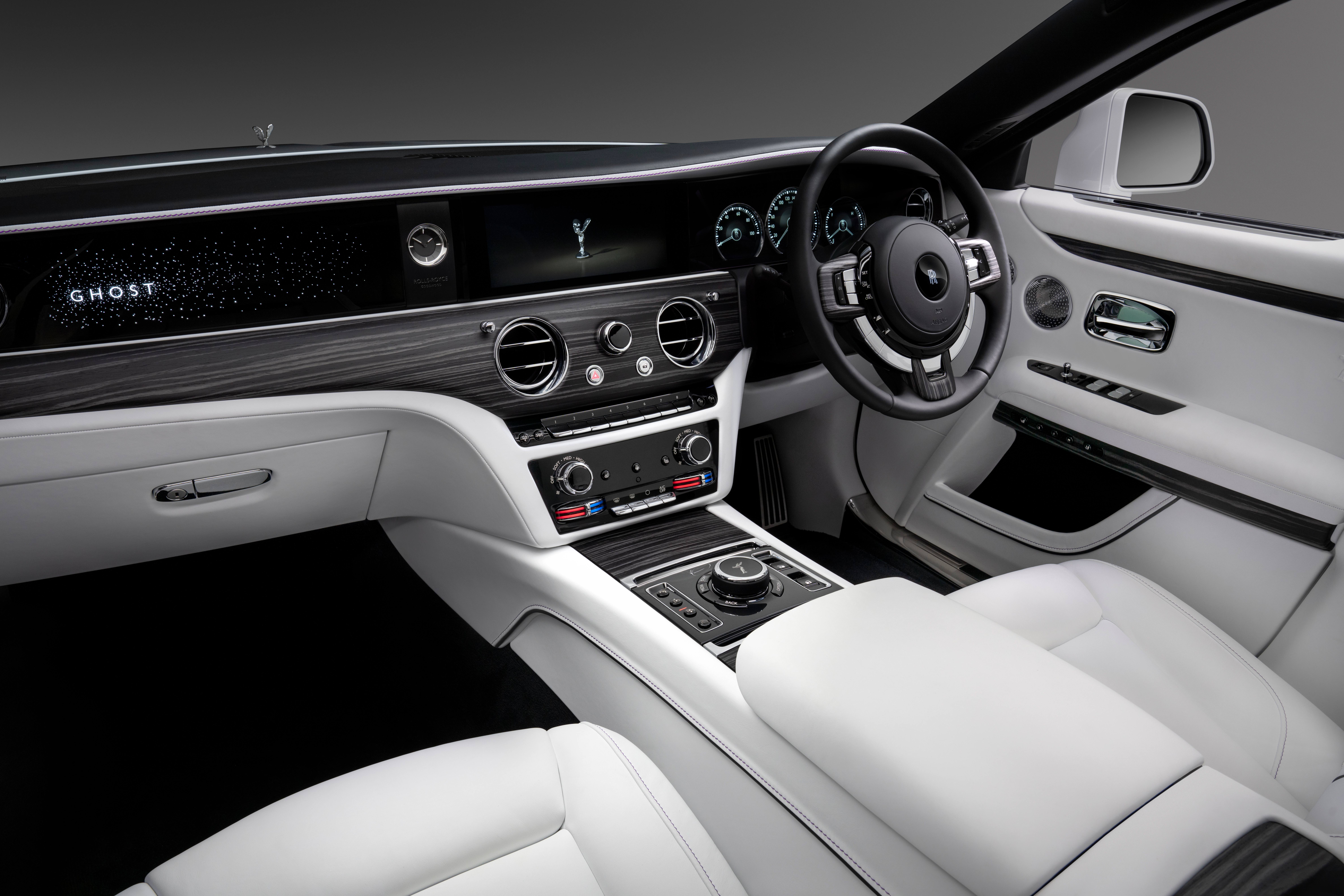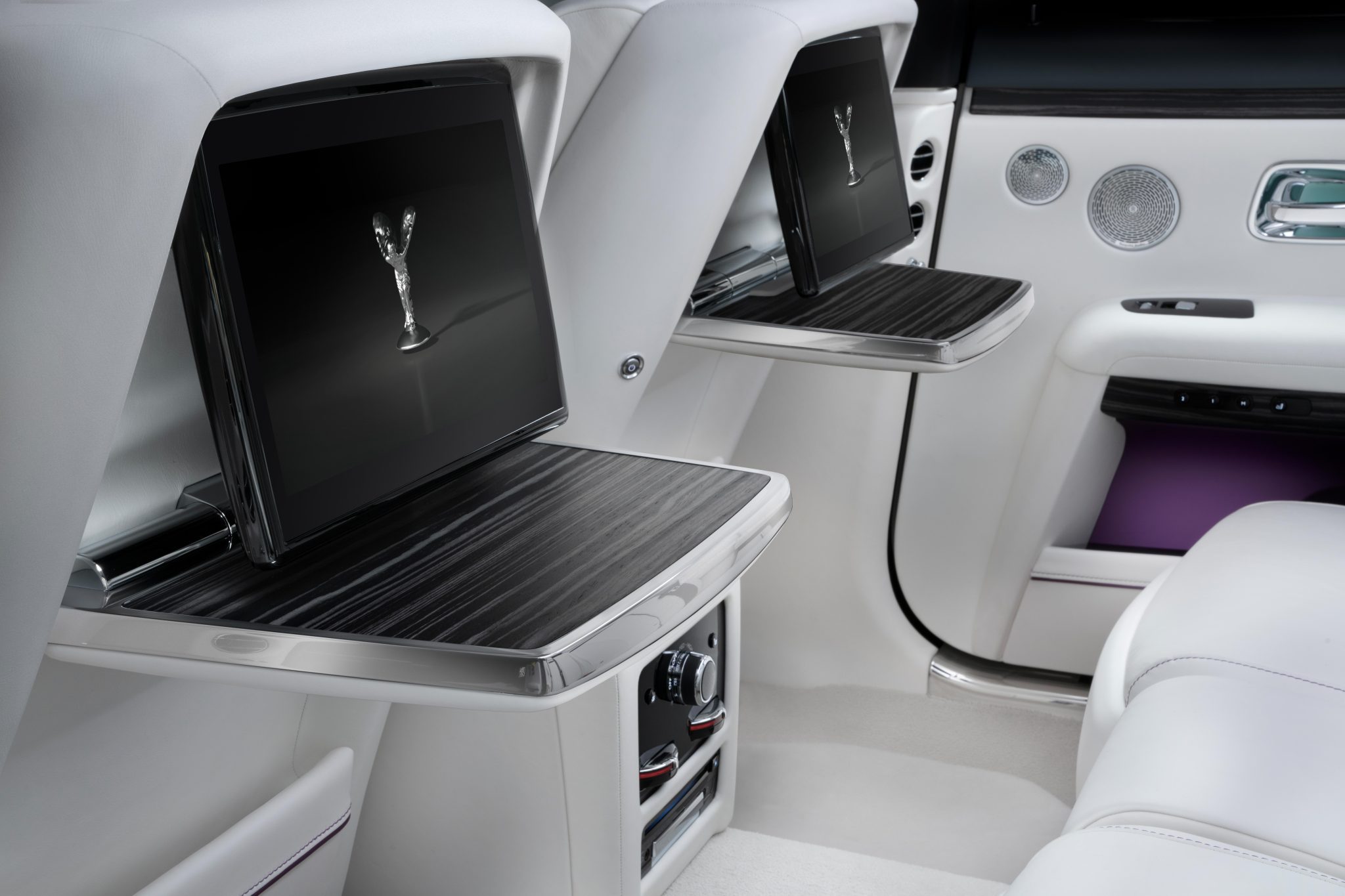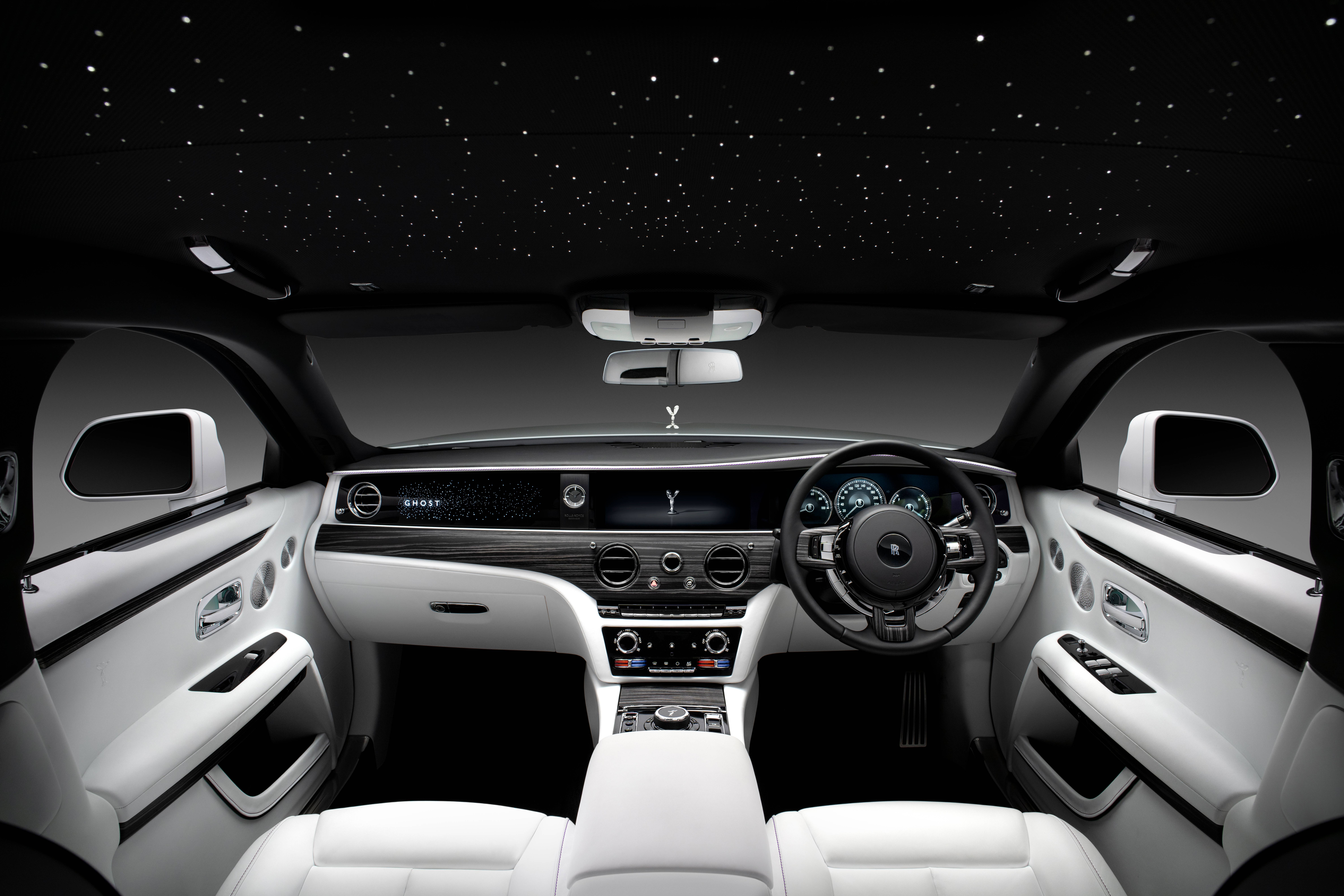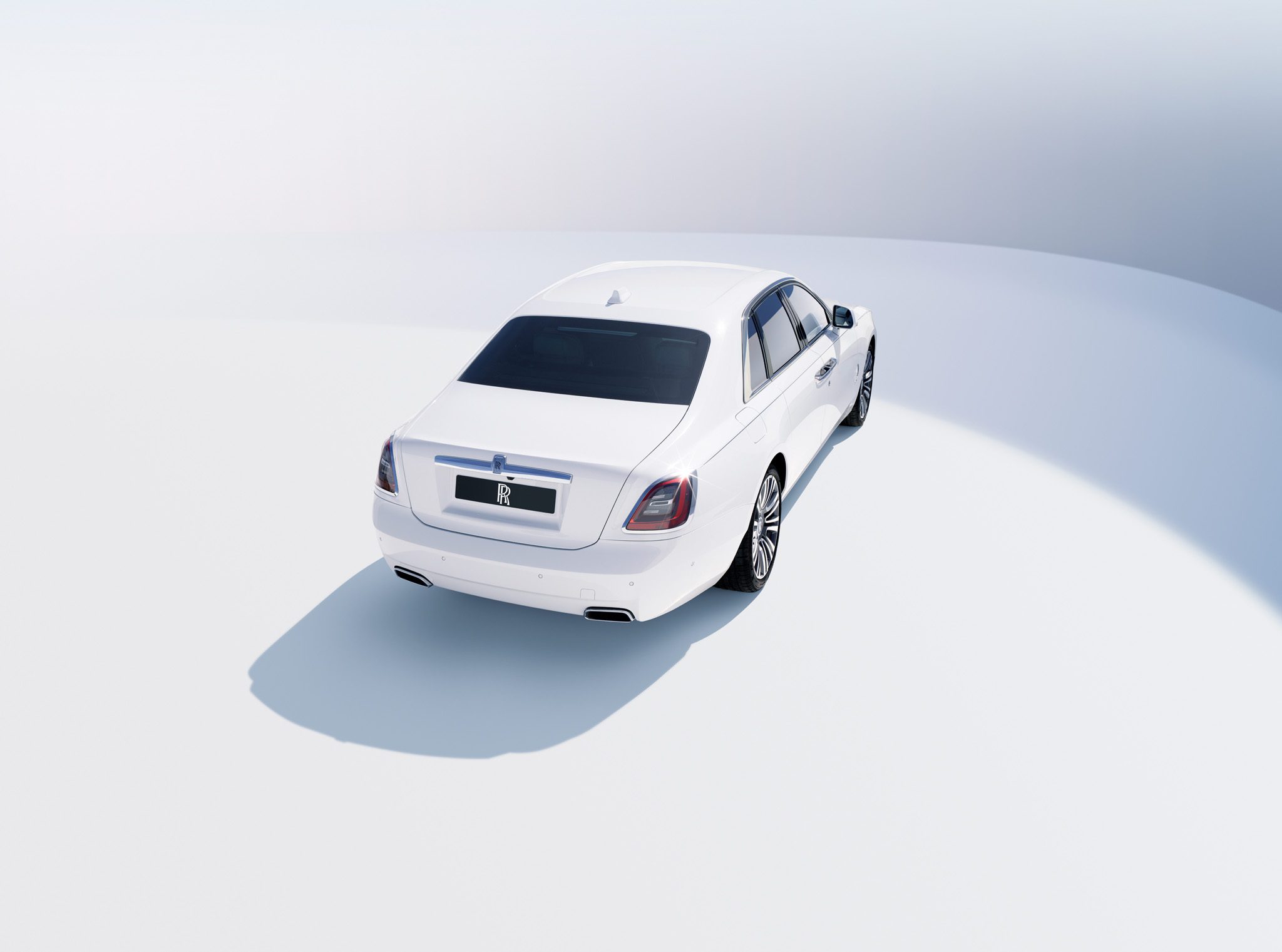 ROLLS-ROYCE Cullinan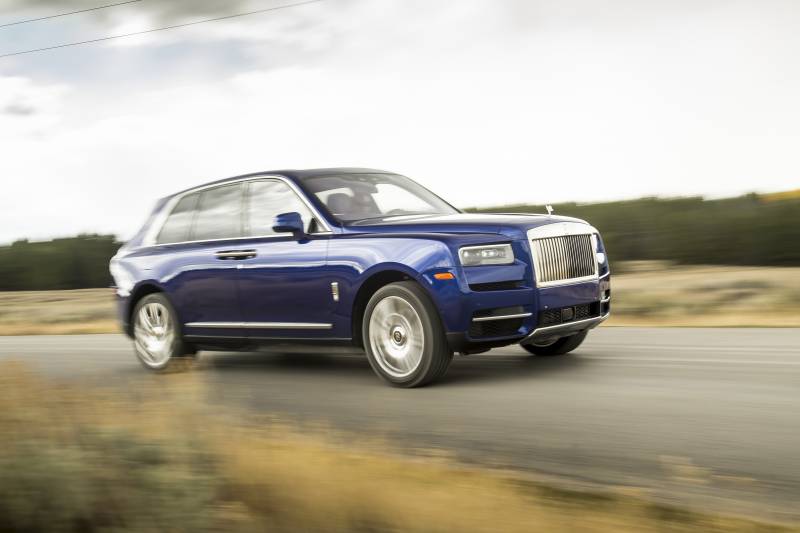 Overview
In the words of the luxury British manufacturer, Rolls-Royce, the Cullinan is freedom absolute. The first all-terrain SUV from Rolls-Royce makes luxury off-road travel a reality for the first time. Pinnacle luxury is now effortless, everywhere.
Named after the world's largest diamond, The Cullinan benefits from Rolls-Royce's commitment to hand-built attention to detail, material quality, refinement, and comfort; it rides slightly higher than a Phantom or Ghost, but it still feels like a Rolls-Royce product.
Specification
Under the hood is Rolls-Royce's 6.75-litre twin-turbocharged V12 petrol engine, which is capable of producing 850Nm of torque at 1,600rpm and 563bhp at 5,000rpm. It feels relaxed and powerful, and it delivers a Cullinan performance that belies its considerable weight.
What makes it special?
The Cullinan is large and heavy, but it has impressive power and agility.
Rolls-Royce expects the Cullinan to appeal to owner-drivers rather than its traditional chauffeur-driven customer base. Development took this into consideration, and as a result, the Cullinan is among the best in the range from a driver's perspective.
The Cullinan feels far more agile than its 2.7-tonne-plus kerb weight would suggest, thanks to clever suspension technology and massive power. It feels more poised than the Phantom, with sharper steering and handling.
How much is Rolls-Royce Cullinan?
The Rolls-Royce Cullinan has an RRP range of £291,820 to £329,020. The price of a used Rolls-Royce Cullinan on Find Your Passion starts at £350,000.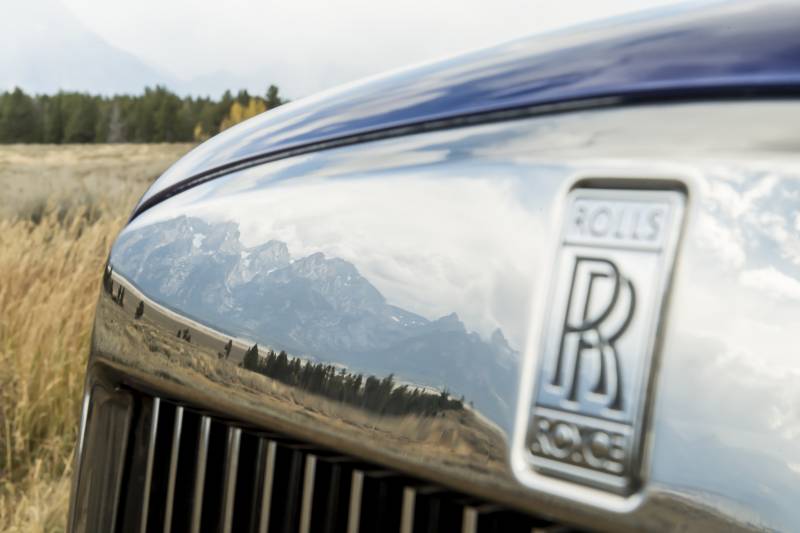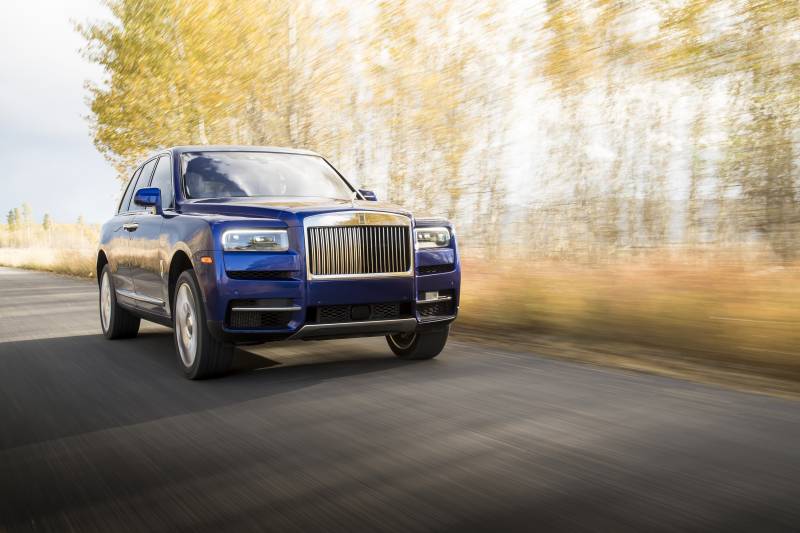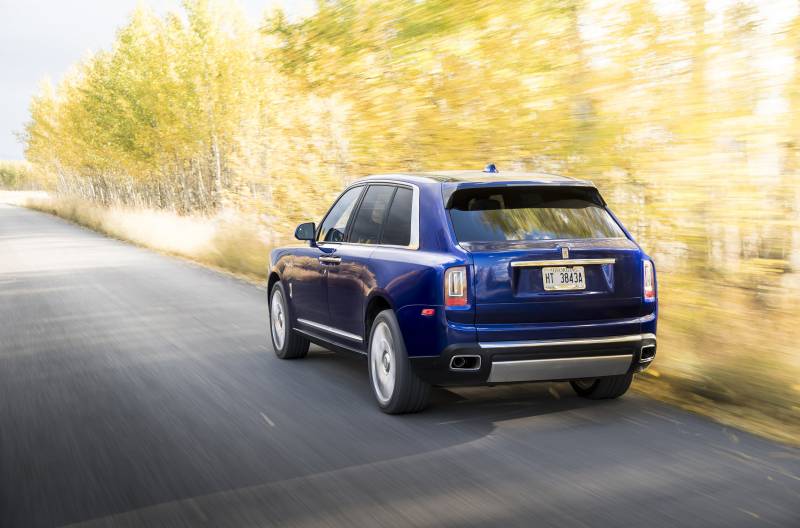 ROLLS ROYCE PHANTOM

Overview
The Phantom VII was the first entirely new Rolls-Royce model produced following BMW's acquisition of Rolls-Royce Motors in 1998. Launched in 2003, the new 4-door Phantom wasn't the longest, the most powerful nor, at £250,965, even the most expensive super-luxury saloon of the time, but it exuded breeding, physical presence and status that no other car could match.
Specification
Underpinned by an all-aluminium space-frame chassis with an automatically-controlled air suspension system, the Phantom's 6.75-litre V12 engine produces 453bhp with 720Nm (531lb/ft) of torque. Although a tachometer has long been considered unnecessary in a Rolls-Royce, the Phantom has a power reserve gauge which shows, for example, that at whispering 100mph the big V12 has 75% of its power still in reserve. If you must know, the 0-62 times range from 5.8 to 6.1 seconds with 149 or 155mph top speeds, although such trivia really shouldn't be discussed in public.
What makes it special?
Up to sixteen hides in any colour are used to trim each Phantom saloon's interior, and all 450 individual leather pieces are cut using a laser guide which are then all hand-finished. There are also around sixty separate wood pieces, also available in a large variety of veneers, while R-R's Bespoke program allows customers to choose from thousands of exterior paint colours.
The Phantom was updated in 2012 (Series II) and in addition to the many subtle exteriors and interior changes, (eg. new LED lights, new wheels, extended use of chrome and a simplified dashboard with an enlarged LCD screen along with improved infotainment and connectivity), an 8-speed auto replaced the earlier 6-speed transmission.
How much is Rolls Royce Phantom?
Available as a 4-door saloon with either a standard or a 250mm extended wheelbase, for those wanting something a little less formal the Phantom VII also comes in 2-door coupé and drophead guises. The saloons retail from £318,120 to £373,824 for the EWB version, the two-door Coupé for £347,256 and the Drophead Coupé for £367,632.
Current asking prices for previously owned Phantom saloons range from around £75k to £370k, with the two-door versions from c.£130k to £380k.
The all-new Phantom VIII saloon was unveiled in July 2017. Prices start at £360k, or £432k for the EWB version, although some owners will be speccing their cars to £1 million or more.
ROLLS ROYCE WRAITH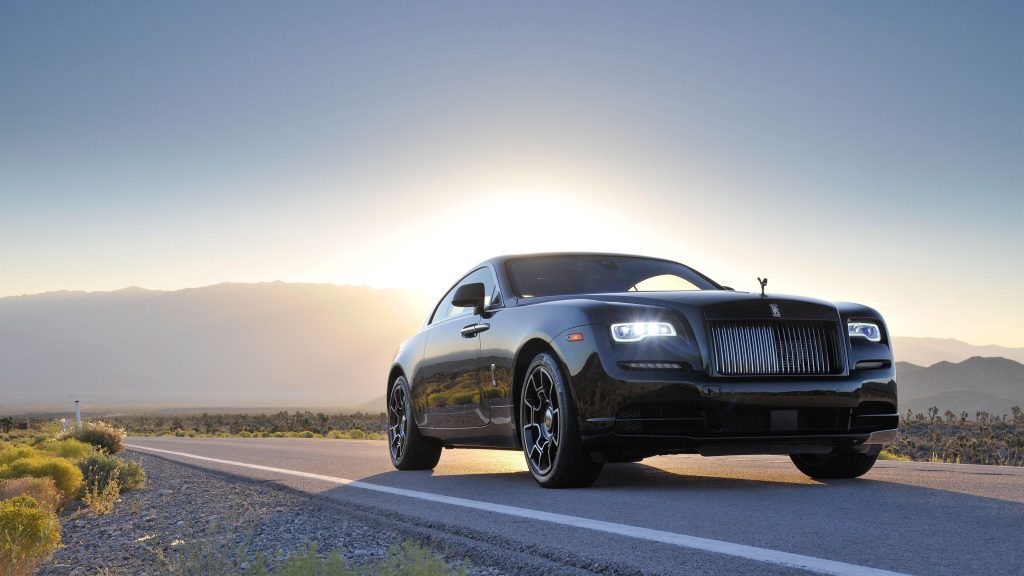 Overview
Rolls-Royce was founded in 1906, and for most of the ensuing 111 years, its cars have been formal and sedate. Yes, there have been production coupes and dropheads, as well as some exotic coach built models, but 'sporting' has not really been applicable to any Rolls-Royce since the 1930s.
The Wraith, introduced in 2013, changed all that. For the first time in eight decades here was a genuinely sporty Rolls. No, not sporty by Ferrari or Porsche standards, but the Wraith is a genuine GT nonetheless, both in terms of its styling, and in how it drives.
In the broadest terms, the Wraith is a 2-door, fastback coupé derivation of Rolls-Royce's Ghost saloon. It's styling perhaps isn't an immediate hit for everyone, but its purposeful stance and graceful proportions do tend to grow on you.
Specification
The Ghost and Wraith share the same steel chassis, although the Wraith has a shorter wheelbase with a wider rear track. They also share the same BMW-engineered 6.6-litre twin-turbo V12, although the Ghost's very substantial 563-604bhp is upped to 623bhp when residing under a Wraith's bonnet.
Torque is up too; 800Nm (870Nm in the Black Badge variant), or 20-30Nm more than the equivalent Ghosts. Performance figures are a something of a sordid topic, but 62mph comes up in 4.6 seconds (4.5 secs Black Badge). Top speeds are limited to 155mph, which for this car is no more than an easy jog.
What makes it special?
Cabin space is generous both front and rear. The Wraith is a full 4-seater rather than a 2+2, and it lacks little or nothing by way of up-to-the minute in-car technology. This includes comprehensive infotainment operated either by a cut-glass rotary controller or voice activation, and a high-def multimedia screen secreted behind a sliding wood panel. Ghost owners will be familiar with the Wraith's dash, controls and instrumentation, and with the impeccable materials and breathtaking sumptuousness of its interior.
How much is Rolls-Royce Ghost?
Retailing at £240,768, or £276,168 for the Black Badge model, previously-owned Wraiths are currently being offered from circa £150,000 to £235,000.
Get a Quote
Talk to our team