You don't simply arrive at Fiorano, sign the disclaimer, drive the car then leave. Here more than anywhere else in our world you should take your time – drive by the factory in the middle of Maranello and peer through the square archway on Via Abetone Inferiore, catching a glimpse of Ristorante Cavallino where Enzo dined through the trees opposite. Then you drive around the corner and along Via Gilles Villeneuve to the circuit entrance.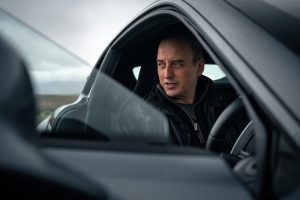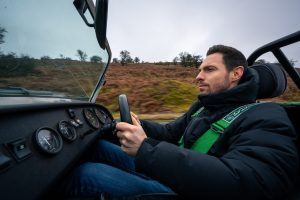 Beneath a sign reading 'Pista di Fiorano' is a tall metal gate, which slides to one side. You proceed through the narrow tunnel, realise that Lauda, Scheckter, Mansell, Schumacher, Alonso, Vettel and so many others have done the same, then find yourself right in the heart of Ferrari's own test track.
You walk into Piazza Michael Schumacher, always pausing to look at the large white house at one end because this was il Commendatore's place at the circuit. He would watch Formula 1 Grands Prix from his office here on a small black and white television rather than attend races in person. When his beloved Scuderia was testing at Fiorano between GPs, he would sit in a trackside chair to spectate.
And only then do you sign the disclaimer and give some thought to the car you're about to drive. In my experience, all the romance and ceremony that surrounds any Ferrari media drive at the factory doesn't take the edge off the blade of your road tester's hatchet like you think it might. In fact, it sharpens it. You're reminded of the extraordinary history of this great marque, then realise that the test drivers and engineers and executives at its helm today are merely custodians who must be held to the highest standards.
You'll not overlook any shortcomings the car may have through misty eyes. As sure as the excellence of the pasta you will eat at the Cavallino at lunch is the laughably small amount of time you will get out on track. In this instance it's two sessions, five laps apiece including a cool down lap, the first stint for familiarisation rather than any thorough interrogation of the car. So that's maybe five or six minutes of spirited driving in which to reach a conclusion.
"You'll not overlook any shortcomings the car may have through misty eyes."
I have to couch my 812 Competizione verdict in those terms because it's possible I will some day drive one on the road or a different circuit (you know, one it wasn't developed upon) and discover an entirely different animal. But I can only tell what you I found on the day: this car is a masterpiece.
It isn't supposed to be tricky and unforgiving like the F12 tdf that it belatedly succeeds. Test driver Raffaele de Simone tells me this car should be far friendlier at the limit and less intimidating to drive hard, even if the Competizione is both more powerful and faster around a lap. The tdf arguably went a step too far. Ferrari's designers and aerodynamicists explain how closely they worked with one another to meet the extreme cooling and aero requirements of a track-focused supercar without making it look like a pure racing machine.
Other Ferraris are pretty, but the Competizione isn't. Instead it looks unspeakably menacing and purposeful with its gaping intakes in the front bumper, the blade across its bonnet that releases heat from the engine bay, the slashes behind the rear wheels that feed air towards a series of inboard dive planes and the more prominent rear spoiler and diffuser. The rear screen is gone, replaced by a solid panel housing a rear-facing camera and six vortex generators. These make the full-width rear spoiler work harder.
Compared to the 812 Superfast the Competizione has more downforce, though Ferrari doesn't tell us how much more, and less weight. A saving of 38kg isn't vast, a little mass being trimmed from the drivetrain, bodyshell and body panels, but it's enough to make a difference. The 6.5-litre naturally aspirated V12 now revs to 9500rpm, that extraordinary top-end reach made possible by far lighter titanium con-rods, new pistons, a lighter crankshaft and a low-friction diamond-like carbon coating for the piston pins, cams and the new sliding finger followers that lie between them and the valve stems.
Peak power is up to 819bhp, making this the most powerful engine Ferrari has ever fitted to a road car (though of course the hybrid LaFerrari was more powerful overall). There are upgrades to the brakes, suspension and tyres, and at the back a world-first – rear-wheel steering where each wheel operates independently of the other. This, says Ferrari, is better than conventional rear steer because it's more precise and faster to respond. It also aids traction away from corners and stability on the way in (both wheels will toe-in under heavy braking to ensure the rear of the car is properly tied down).
"You don't sense the system working out on the track, but you are aware of how cohesive the car feels."
You don't sense the system working out on the track, but you are aware of how cohesive the car feels. I've never known a rear-driven, front-engined car with so much power seem so manageable at the limit. But to get there you first have to warm up the Michelin Cup 2 R tyres, which look like cut slicks. The temperature builds quickly over the first lap, so by the time you thunder underneath the bridge to start your first fast one, you have all the grip you need.
The brakes are immensely strong and they won't fade one bit during this stint. The moment you turn into the first corner, a third-gear right-hander, you feel how measured the steering is, how precisely it allows you to position the car. Not for the Competizione the kind of flighty, over-quick rack that's made some modern Ferraris difficult to get a read on. Through the long right that follows and the quick left into which it feeds there's simply no understeer whatsoever. The front axle just bites, keeping its jaws clamped until the exit. The body rolls just enough to give you a clear sense of the car's balance shifting through the bend.
Remarkably, no matter how hard you commit to those faster corners the rear axle is always right there with you. The tail just follows the nose like that's all it could ever do. You don't wrestle mid-corner oversteer or worry it might try to spit you off. Instead, you lean harder and harder into it, feeling more and more sure this monstrous beast is actually on your side.
With the stability control systems off the Competizione will slide in a predictable and controllable way, particularly out of the tight second-gear hairpin just after you fly over the bridge. After that there's a quick left-hander where you sling the car in and trust the front end to cling on and the rear to follow it, then a third-gear bend that loops back on itself to bring you back onto the main straight.
Agility, stability, balance, body control, grip…the Competizione has it all. It isn't remotely intimidating, at least not once you've steered it through a handful of corners and realised how much more benevolent it is than it looks. For something with so much power and this sort of pace around a lap (it's only three-tenths of a second slower here than the LaFerrari) to be as approachable as this is truly a remarkable feat.
But don't think for a minute it's too capable for its own good. The Competizione is as thrilling as they come. I suppose a V12 that spins to 9500rpm will do that for you. It hauls hard through the mid-range and delivers its power in that rising, soaring way that's so much more exciting than the all-at-once torque whack you get with turbos.
I've never been so stirred by a road car engine charging towards its limiter. It sounds fantastic, too, although the gasoline particulate filter in the exhaust is clearly muffling the soundtrack to some degree.
As a track car at least, the 812 Competizione is pretty much flawless. I wouldn't ever tire of hammering around a circuit in one, never once longing for a mid-engined supercar, turbos, a hybrid system, another driven axle or any more performance than it has to offer. Nor would I long for any other Prancing Horse, because of all the Ferraris I've driven this is my favourite.
"I've never been so stirred by a road car engine charging towards its limiter."
Ferrari 812 Competizione
Engine: 6496cc, V12, naturally aspirated
Transmission: 7-speed dual-clutch, RWD
Power: 819bhp @ 9250rpm
Torque: 510lb ft @ 7000rpm
Weight: 1487kg (dry with lightweight options)
Power-to-weight: 510bhp/tonne (approx.)
0-62mph: 2.9 seconds
Top speed: 211mph
Price: £430,000 (sold out)
Ti rating: 9/10