Porsche 911 Carrera vs GTS vs GT3
We were on the road long before most people were awake, because we needed two things without which we'd have no story to tell: space and time, the former provided by one of best routes in Wales, the latter by an uncomfortably early alarm call. Then again, if you're objecting to being prematurely prised from your slumbers because you have to go and drive a bunch of new Porsche 911s across scenery like this, you're probably in the wrong line of work.
We met in the usual place, five people and three Porsches in four dimensions, buzzing merely from the experience of getting here, let alone the prospect of what was to come. Such cars do that for you.
Ah yes. The cars. It was an idea that had been brewing in my head ever since the day last November I found myself on a not dissimilar road in the new 911 Carrera T, albeit in California. At that time and in that space not once did I crave more power or grip, making me wonder whether in the 60th anniversary year of the world's greatest sports car, this was all the 911 you could ever need or, just maybe, even want. At least for those who buy such cars primarily for the way they drive.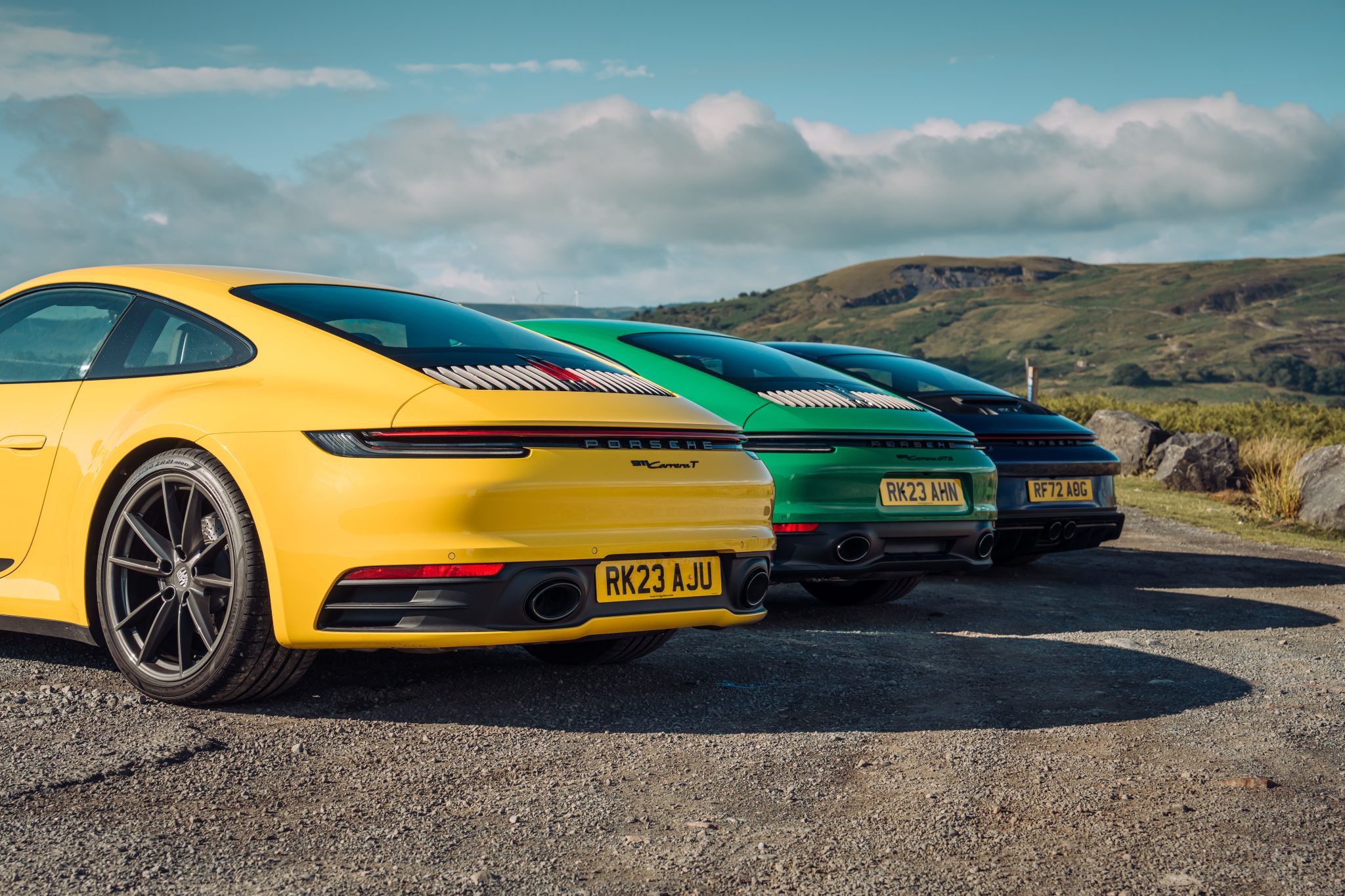 Hence our little gathering today. If such a distinction can be made, these are indeed the drivers' 911s of the range, certainly for those who use such cars on the road, each distinguished by their manual gearboxes, coupé bodies, two driven wheels and, in the specific cars seen here, lack of rear seats. The T has no back seats as standard, but they can be optioned back in at no cost; the GTS loses its rear seats if you option in the lightweight pack; and the GT3 can't have back seats period because it's not homologated as a 2+2.
Did you fail to spot the GT3, present here in stealth mode, denuded of wings in Touring specification, presented in gorgeous Gentian Blue? You'd be forgiven. The Speed Yellow and Python Green T and GTS make far louder statements.
So let's briefly consider their respective propositions and values, and I won't be getting diverted into a lengthy treatise about how impossible it may or may not be to actually buy a GT3 of any variety unless you're a blood relative or have compromising photographs of your local Porsche dealer. I know the issue, but it's not going to delay us today.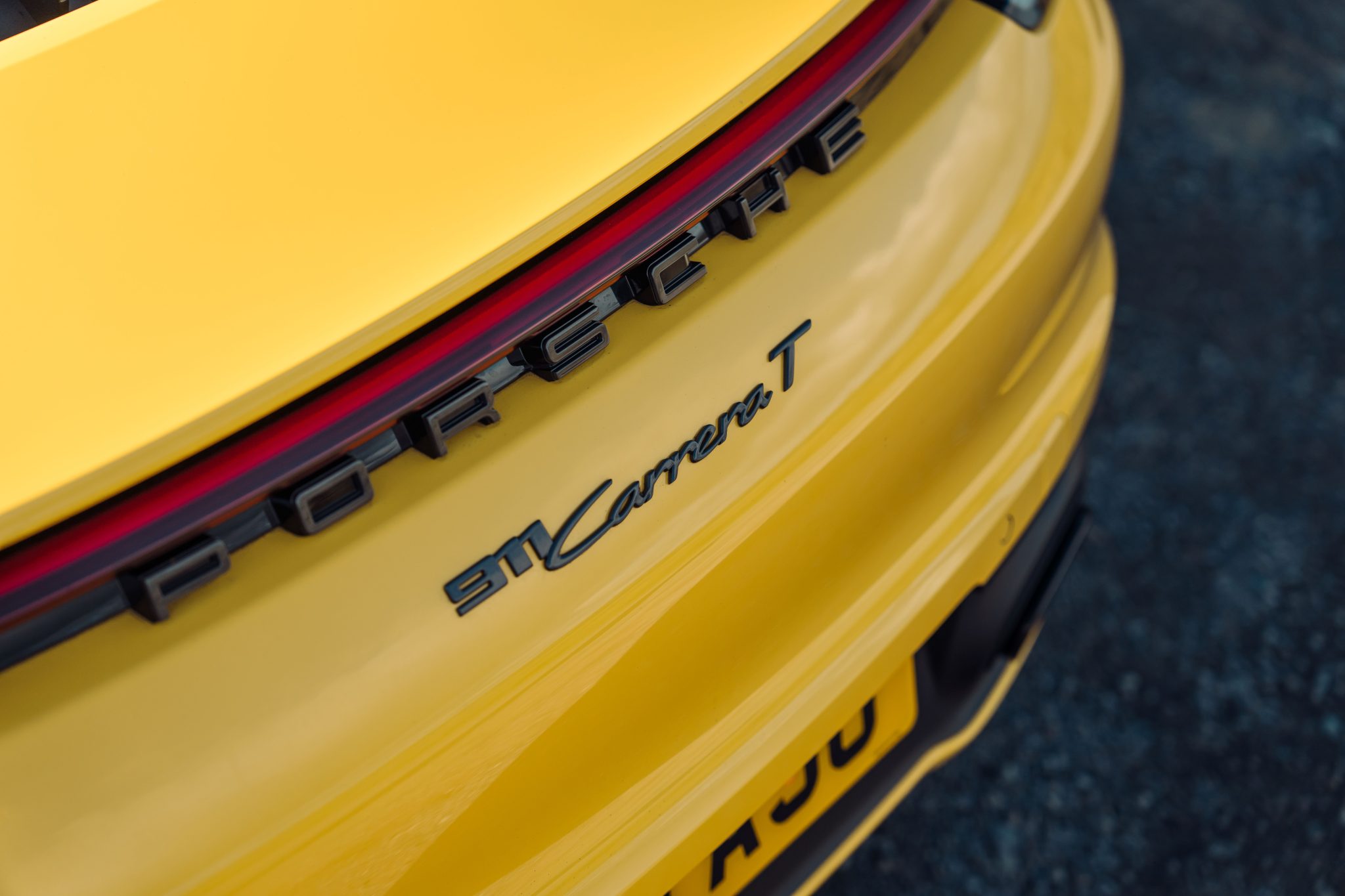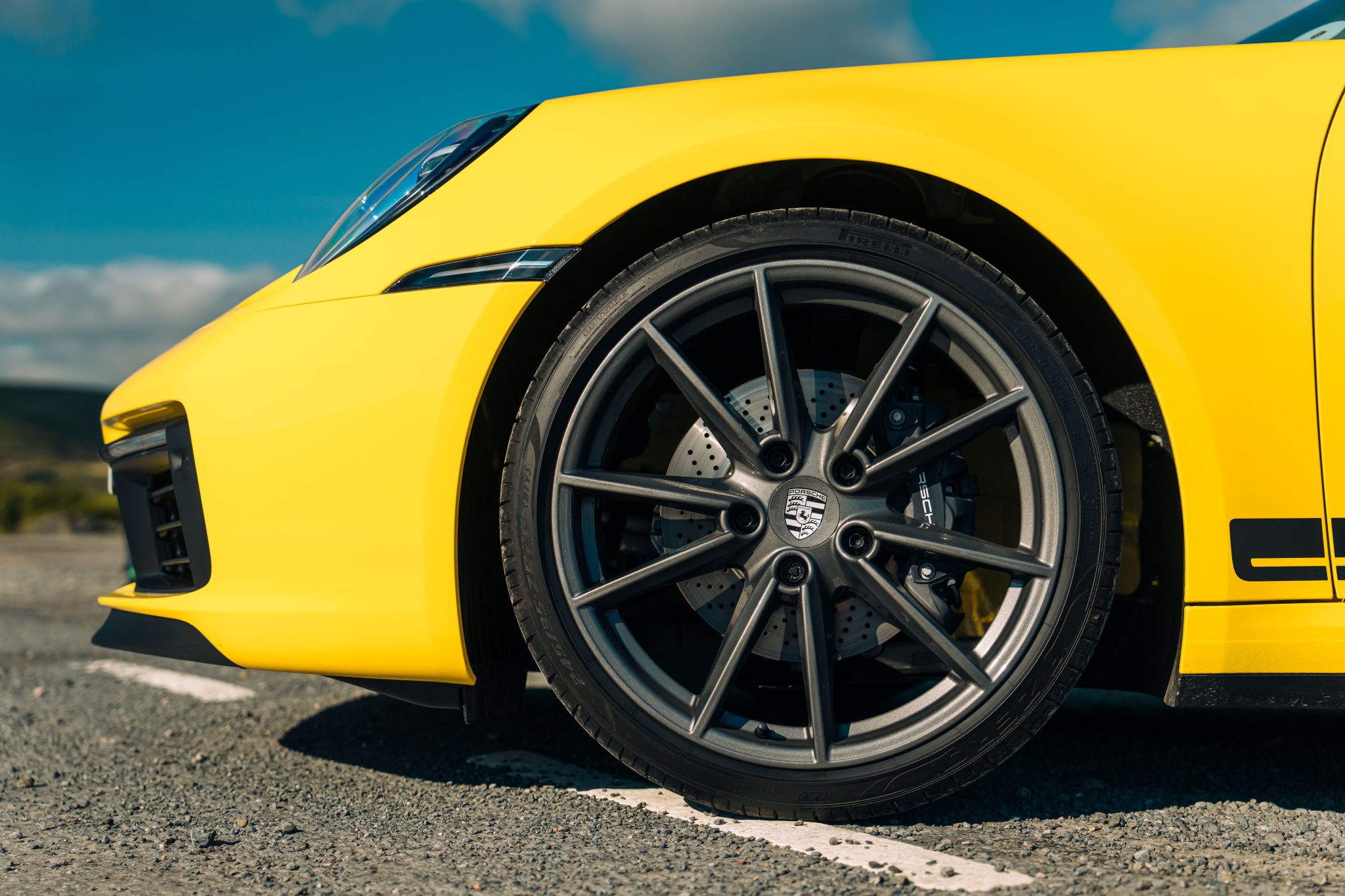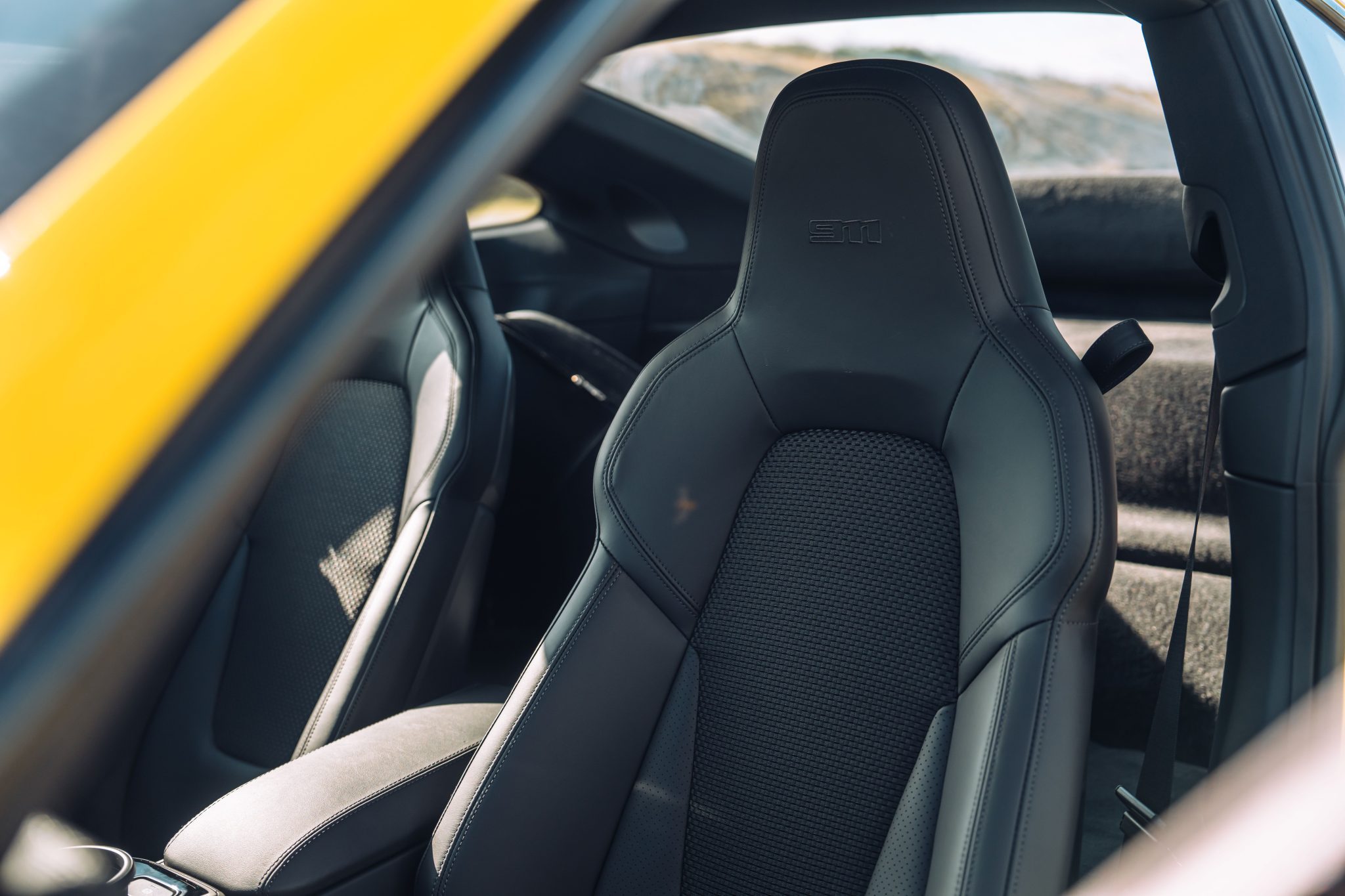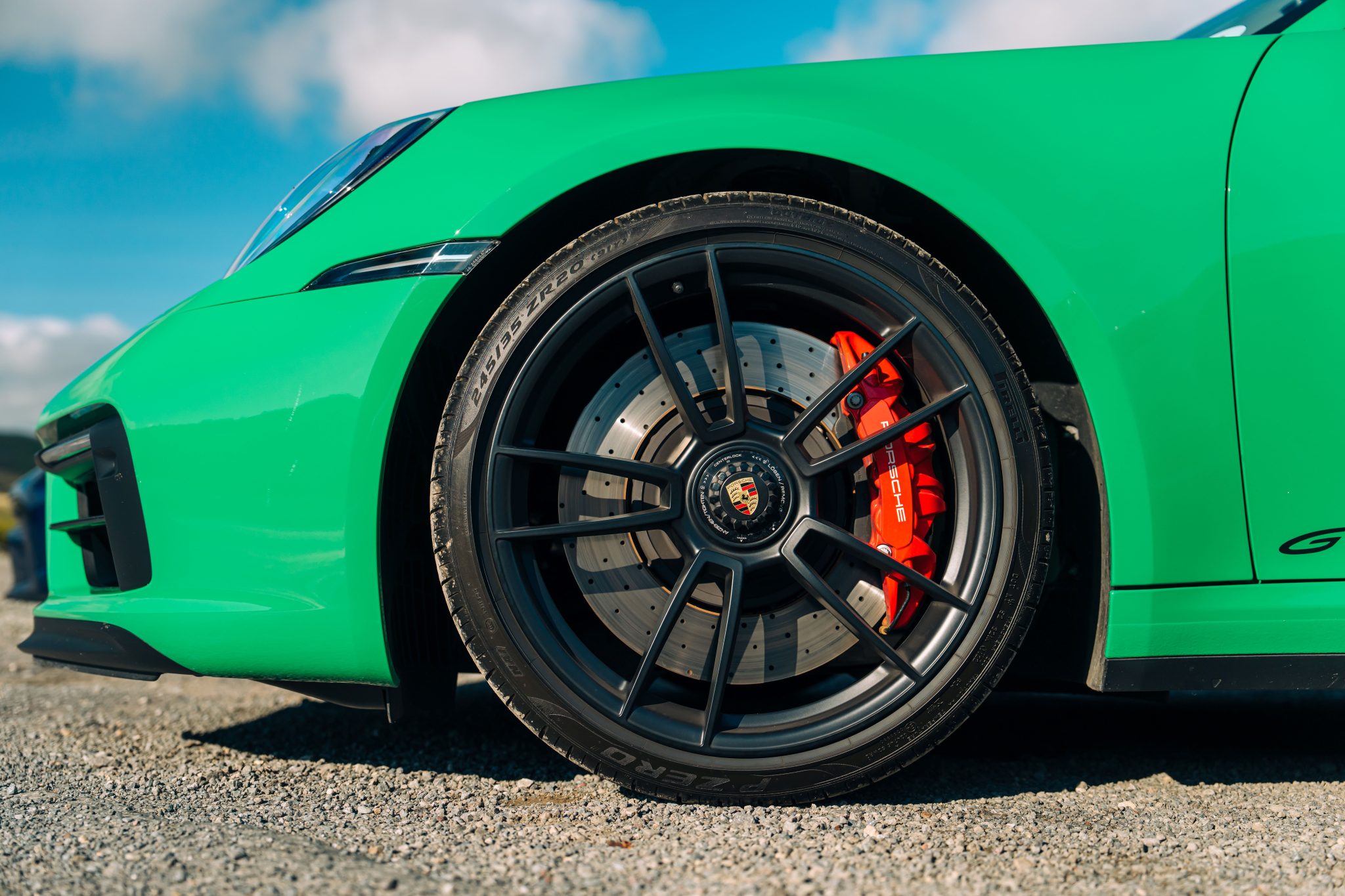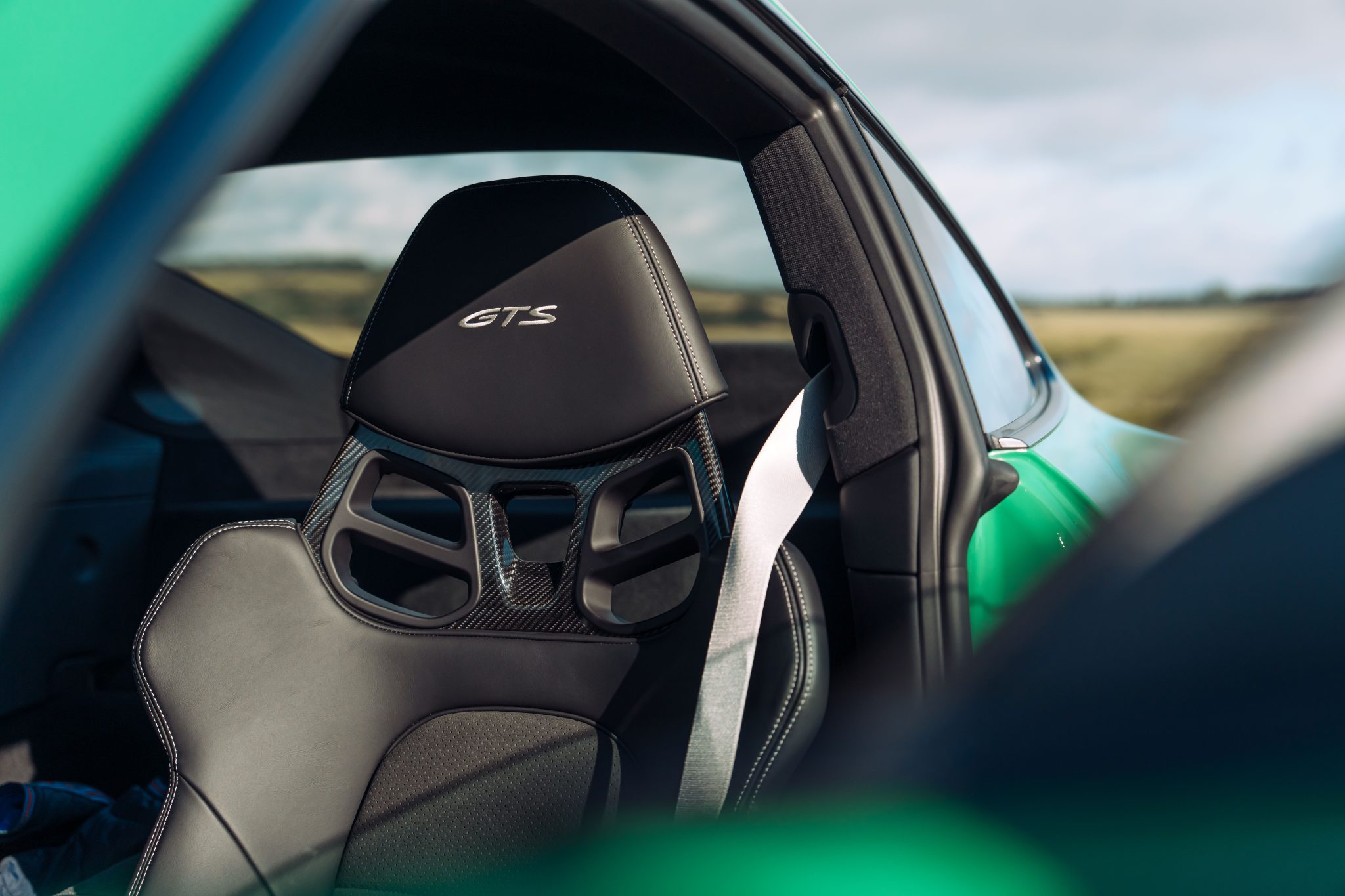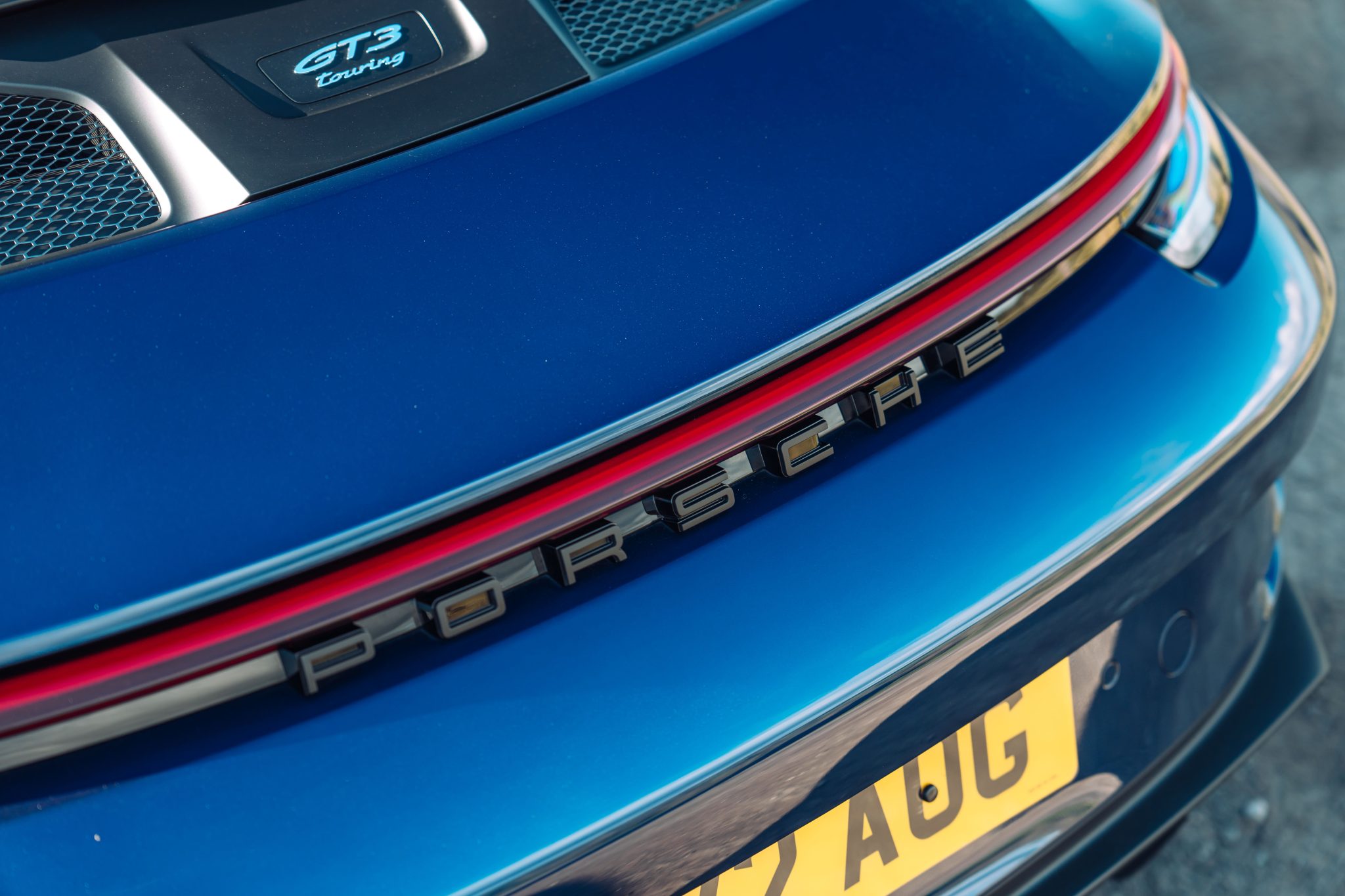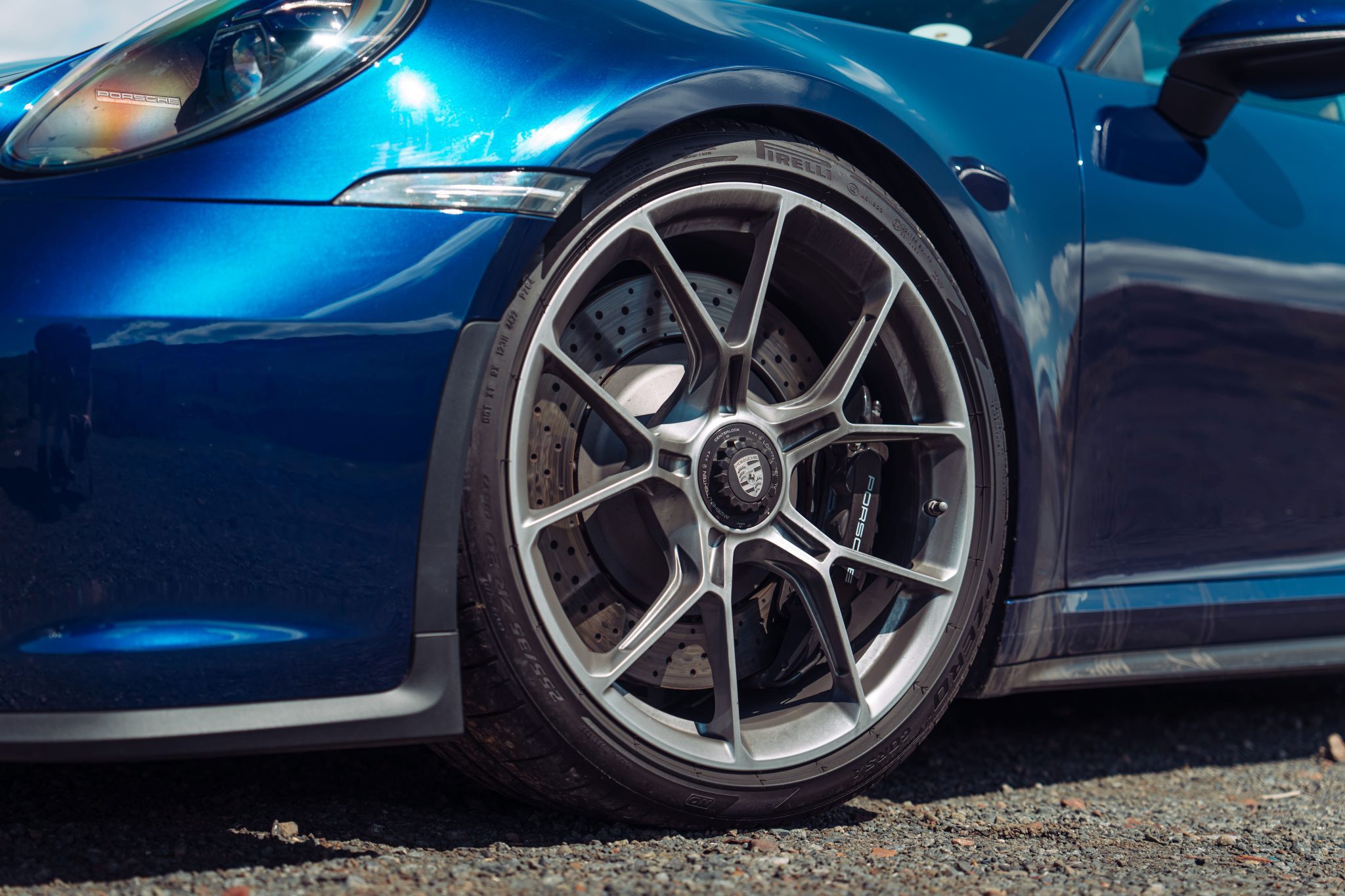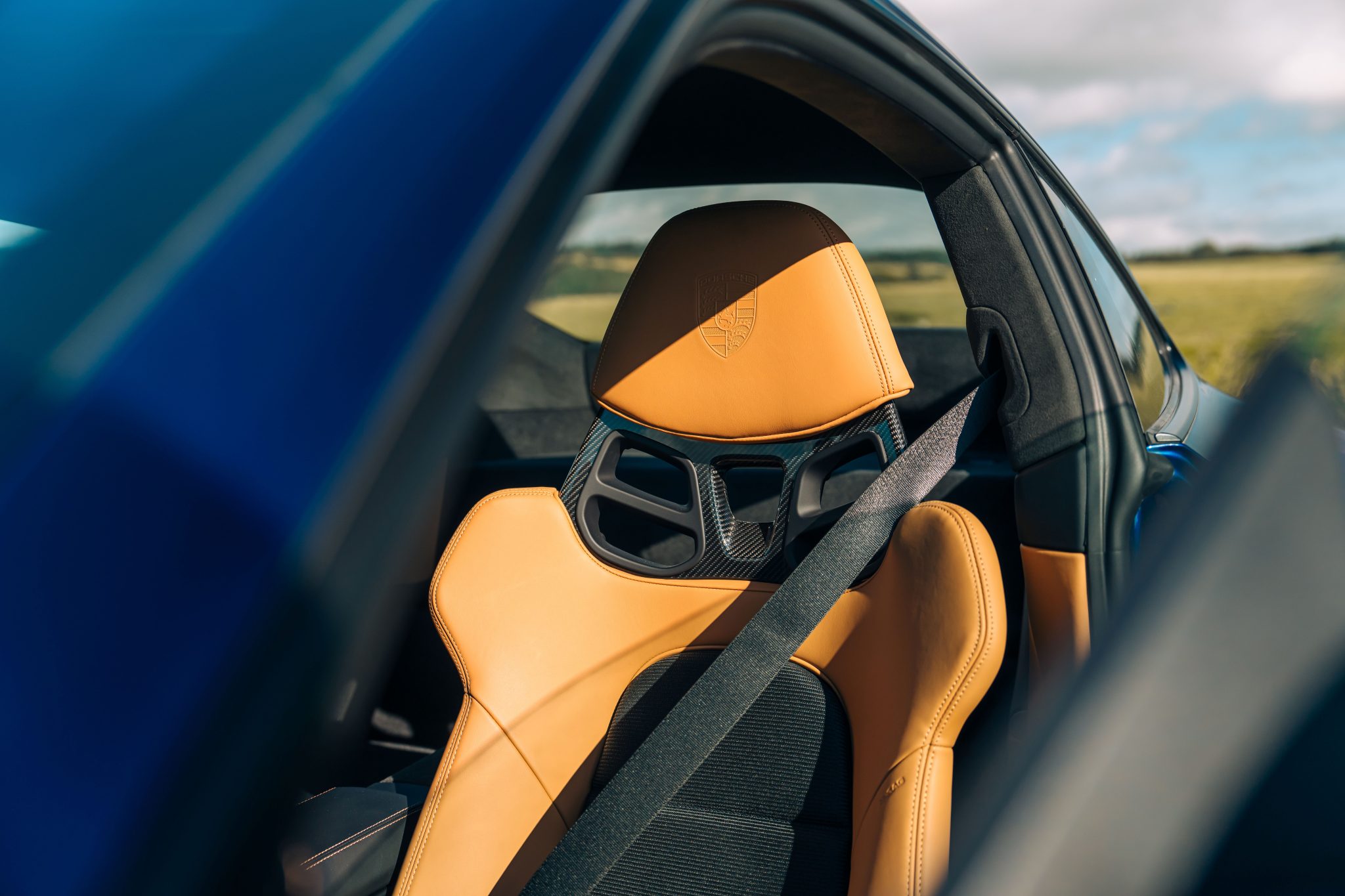 Porsche 911 Price Comparison
How much does a Porsche 911 Carrera T cost?
We'll start with the £105,700 Carrera T. If that sounds pricey, bear in mind that following a recent price rise, the very cheapest 911 you can buy is now three grand short of being a £100k car. Mechanically the T comes with the standard 380bhp version of the 3-litre twin-turbo flat-six, allied to the seven-speed manual you cannot even option into a base Carrera. The same can be said for its lowered suspension and active damping. A locking differential, sports exhaust and short-throw gearshift are included, as is thin glass and a lighter battery, the only mechanically significant option fitted to the test car being four-wheel steering.
How much does a Porsche 911 GTS cost?
The GTS has the same engine, but tuned to give almost 100bhp more, just one of the things you get for the initial £122,000 outlay. Of course you get the active PASM dampers like those on the T, the diff and manual gearbox too, but the suspension is derived from the 911 Turbo with bespoke settings. It has massive Turbo brakes as well. The big option on this car is the lightweight pack (all £6834 of it), which includes bucket seats, thin glass, lightweight battery, rear seat delete and rear-steer. All in and despite the weight of the rear-steer system, it saves you 25kg in total.
How much does a Porsche 911 GT3 cost?
At £146,400 the GT3 Touring is convincingly the most expensive of the trio and is really a very different car. It has a 4-litre naturally aspirated engine producing the most power (503bhp) but mates it to a six rather than seven-speed gearbox as used by its stablemates. It has unique suspension settings and, crucially, double wishbones at the front while the T and GTS rely on the same strut architecture used by all other 911s since the dawn of time. Rear steer is standard but it's worth remembering that you only get the electronically controlled rear differential with the PDK paddleshift transmission. With three pedals it makes do with a mechanical locker, just like the others here.
Weight Comparison
Predictably enough, at 1418kg the GT3 is the lightest of the trio, followed by the T at 1470kg and the GTS at 1510kg, though this reduces to 1485kg with the lightweight pack.
So as featured here, all cars have manual transmissions, two seats, mechanically locking differentials and four-wheel steering, which is nice because it simplifies what might otherwise have become quite a complicated story. They're all on Pirelli rubber too, though while the T and GTS wear a standard P-Zero, the GT3 is on Corsas as befits its position as the most sporting member of the trio.
Porsche 911 Carrera T Review
Let's ease ourselves into this experience with a quick run over the road in the Carrera T. I think what strikes you first is what an easy car it is to drive. For a start the engine barely feels turbocharged at all. All the torque is there below 2000rpm, throttle response is sharp and despite peak power arriving at 6500rpm, it's still pulling hard when the limiter cuts in almost 1000rpm further around the dial.
It has a power band best measured in acres. Which means that most of the time, gear changing is an entirely optional occupation. But on a road like this, when you're trying to maximise the entertainment and take pride in driving the car as well as you can, you always want to be in precisely the right gear. And the shift is a delight: when it first appeared in the 991 over a decade ago, I had some choice words to say about both the qualitative and quantitative aspects of this gearbox. But today while I still maintain seven gears is too many for a manual, the change quality itself is beyond significant complaint; at least until you drive the GT3.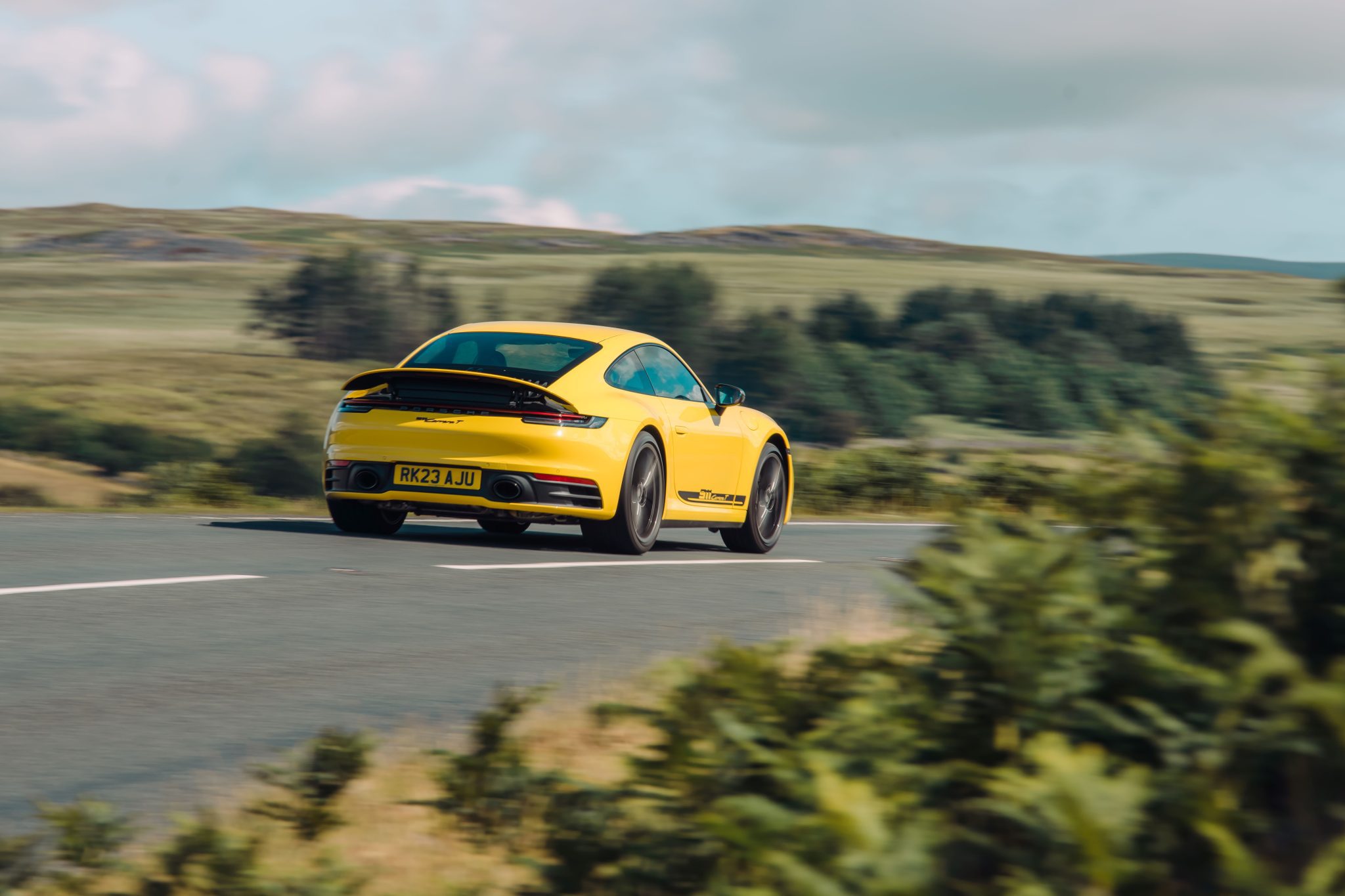 In terms of terrain, this is one of Britain's most challenging roads: not just fast, but bumpy, with crests and dips, radii that tighten unexpectedly and no shortage of different surfaces. It's why we're here. If meaningful comparisons are to be drawn and distinctions made, cars like these need a road like this.
The T copes superbly unless you put the dampers into their stiffer setting at which point the ride deteriorates rapidly. Left alone it just eases along in a wonderfully natural, fluid way. Even though, like its brethren, its steering is electrically assisted, this still feels like an entirely analogue experience involving one man and some exceptionally well-chosen machinery. If there are electrons whizzing about helping you do your job, you are unaware of their existence. Instead, it's just you, a car that wants only to go where you point it, both of you propelled by that sweet, smooth flat-six sound. More than once, and as I had a few months ago on the other side of the world, I wondered how the experience of driving a 911 on the public road could be materially improved upon.
Porsche 911 GTS Review
With the GTS waiting for me, I was about to find out. Surely? Almost at once it feels like a more senior driving experience to that offered by the super-indulgent T. It feels like a heftier, more substantial car, even though once the weight saved by the lightweight pack is taken into account, it barely is. I expect it's more perception than reality. Apart, that is, from when you put your foot down.
You just don't expect it to be that fast, perhaps because you know it sits in the middle of the 911 range, and perhaps because there's a GT3 lurking around here somewhere too – I couldn't say. But the thrust when it lights up will earn all of your attention at once, and it's only when you realise its power-to-weight ratio differs very little indeed from that of a previous 991-generation 911 Turbo that you start to take this car as seriously as it deserves.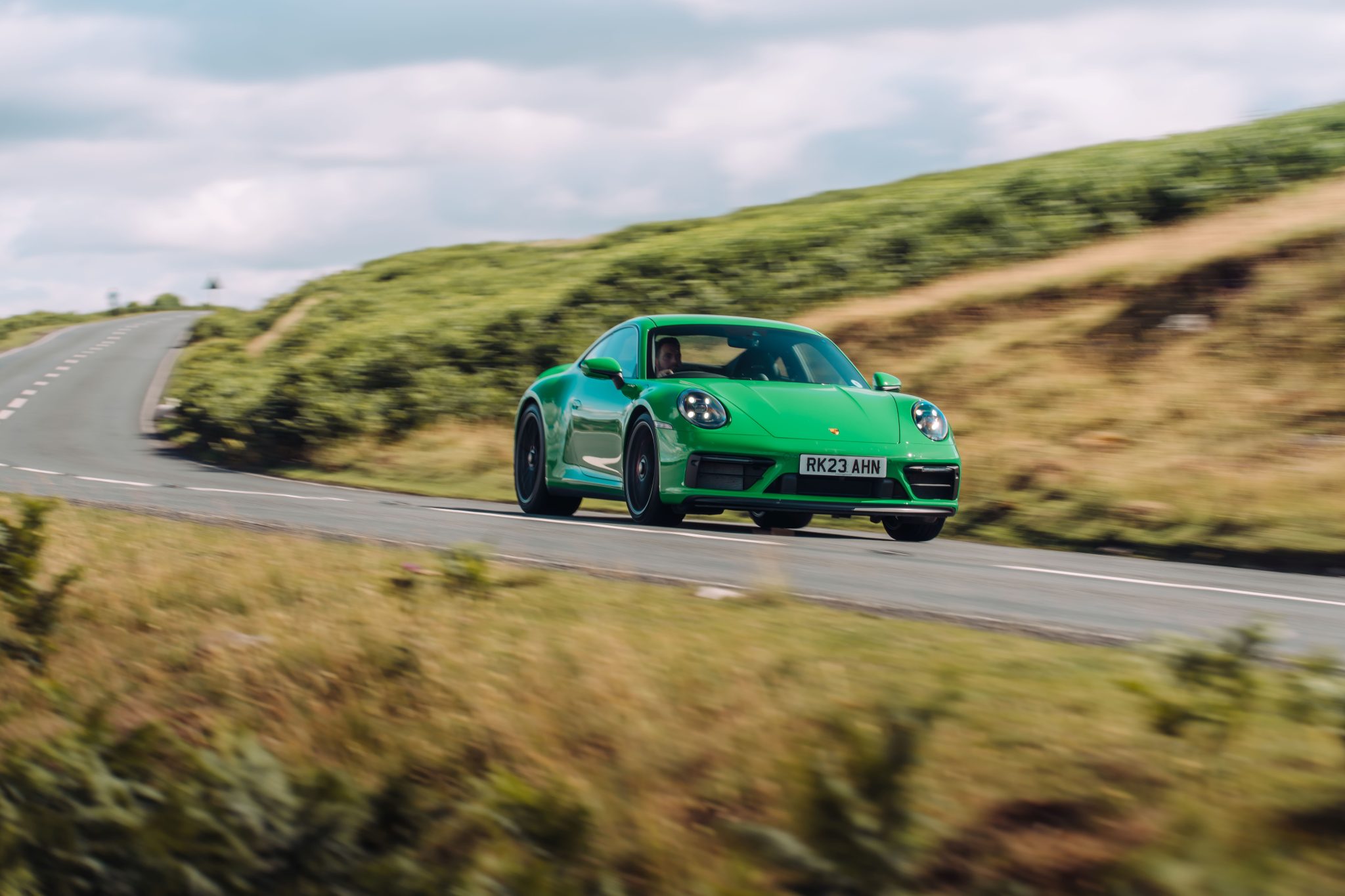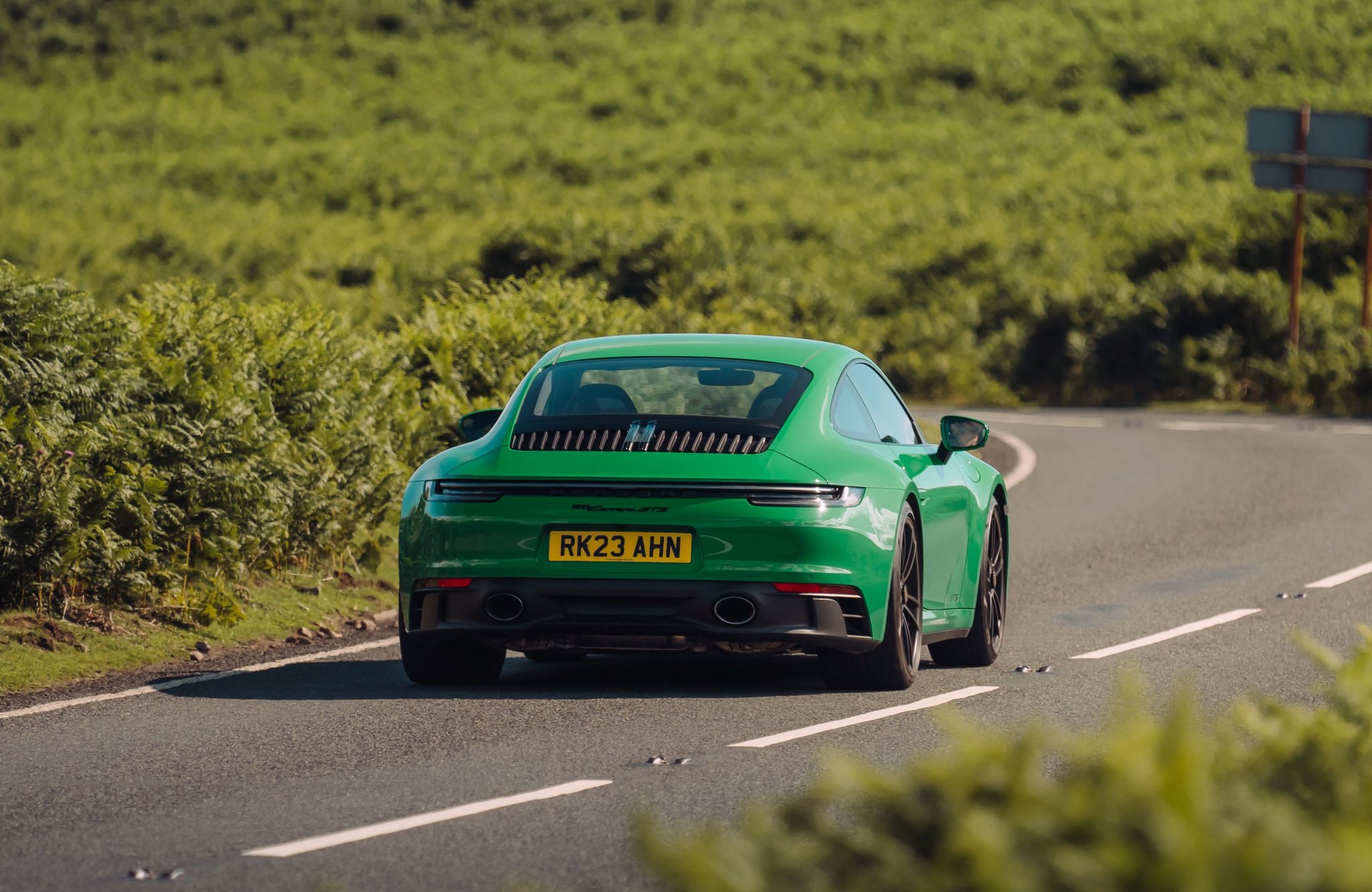 It makes you busy, busy in a way you never are in the T. Is this a good thing? Sometimes. No question there is an exhilaration on those rare occasions you get to put your foot down for more than a couple of seconds at a time and, perhaps more relevantly, there's no question that the extra power in general and associated boost in torque in particular asks questions of the chassis that would never even occur to the T.
But so too do you need to keep your wits about you rather more, because everything, including yourself, is working that much harder. As a result, your progress is distinctly different to that in the T. Far more acceleration comes with the attendant requirement for far greater braking too, enough absolutely to warrant those massive Turbo rotors. You don't flow from point to point in the GTS as you do in the T. It's a far more energetic experience which can be wonderful but does require greater thought and management over crests and dips and turning into quick curves on bumpy surfaces.
Porsche 911 GT3 Review
I'm expecting the GT3 to humble the T and the GTS, if not actually humiliate them. From its naturally aspirated motor with its shooting star 9000rpm redline and its accompanying even sweeter six-speed gearbox to its Weissach-developed suspension and slender kerb weight, it has all the equipment it needs to make light work of the in-house opposition.
And so, it does; but there's a price to be paid, of which more in a minute. For now though, would you be surprised if I told you it feels quite a bit slower than the GTS? I certainly was, and looking at power, weight, acceleration, and top speed figures won't explain why.
And that's the other thing about the GT3. While the GTS feels like a more grown up version of the T but certainly a sibling, the GT3 is a mere cousin who's had a rather more outdoors upbringing and who'll be found in the gym while the others are down the pub. It's not just because it's that much more stiffly sprung than the other two – though it is – it's the accuracy of the steering and sharpness to the way it turns in, both surely down to its wishbone-suspended front end.
It's planted in a way the others aren't, at times feeling like there's not much more than a sheet of A4 between your backside and the road surface. Out here, on this fabulous road, there's a level of excitement and exhilaration far beyond the ken of even the GTS.
But that price? There are no houses on this road, which means no one lives here. Which in turn means you have to travel to the road of your dreams and put up with ride quality that's acceptable when the roads are smooth, but rather too challenging rather too often when they are not. When I first got word of the 'Touring' specification of the current GT3 I wondered whether Porsche would provide more touring-oriented spring rates; to this day I still cannot figure why it did not.
But the torque will, because it is what you feel when you accelerate. Not only does the GTS have far more of it than the GT3, enough to boast convincingly the best torque-to-weight ratio here despite its extra mass, in the GTS it's all there at 2300rpm, while GT3 drivers need to wait until fully 6100rpm is on the clock before the engine provides access to its greatest urge. On a track it wouldn't matter because you'd be up there all the time, but out here on the public road it makes all the difference in the world. Put bluntly, the GTS not only kicks harder, it does so much, much sooner.
The question is whether it matters and to me the answer is 'not much'. It's academically interesting, but does it really spoil your enjoyment of a car like the GT3? Indeed when you're flicking that gear-lever around, wondering if an engine ever made a better sound or had a sharper throttle response and lining up the next curve, it really couldn't matter less.
Should we have a winner? Is this not the ultimate example of 'horses for courses' where the correct choice depends on budget and usage profile? The GT3 for the track, the T for the road, the GTS for a bit of both? Cobblers. You didn't just wade through a couple of thousand words for me to cop out in the last paragraph. So…
There's one small surprise here, one very big surprise and one that's no surprise at all. The last of these is the GT3. It's a brilliant car, fabulously engineered by the best in the business. It brings a greater sense of occasion and a different dimension of dynamic response to the right road. It has a better engine, gearbox, and chassis than the other two and just ask yourself how surprised you'd be now were that not the case. But you have to be on the right road, which means it's a recreation, probably a third, fourth or fifth car. It is no longer a daily driver. The other two are.
The smaller surprise is the GTS, partly because it's so damn rapid but also because it asks questions of its chassis which, for rather different reasons, never present themselves in the other two. It feels by far the most over-engined of the trio and while I enjoyed rising to the challenge it presents, it is neither as relaxing to drive as the T, nor so thrilling as the GT3.
So the big surprise is the T, and there's an important point to make here. We spent the entire day in the mountains, the cars moving together often as a trio, sometimes in pairs. Up and down we went, swapping drivers regularly until one essential truth could no longer be denied. On this, one of the great driving roads, not once was the T dropped by the others, nor did it once hold them up. In the real world, where there are margins to be left and other road users to consider and respect, it is just as fast as the GTS or GT3. Because above a certain level the speed at which such a road can be safely negotiated is not determined by power or torque, but common sense and geography.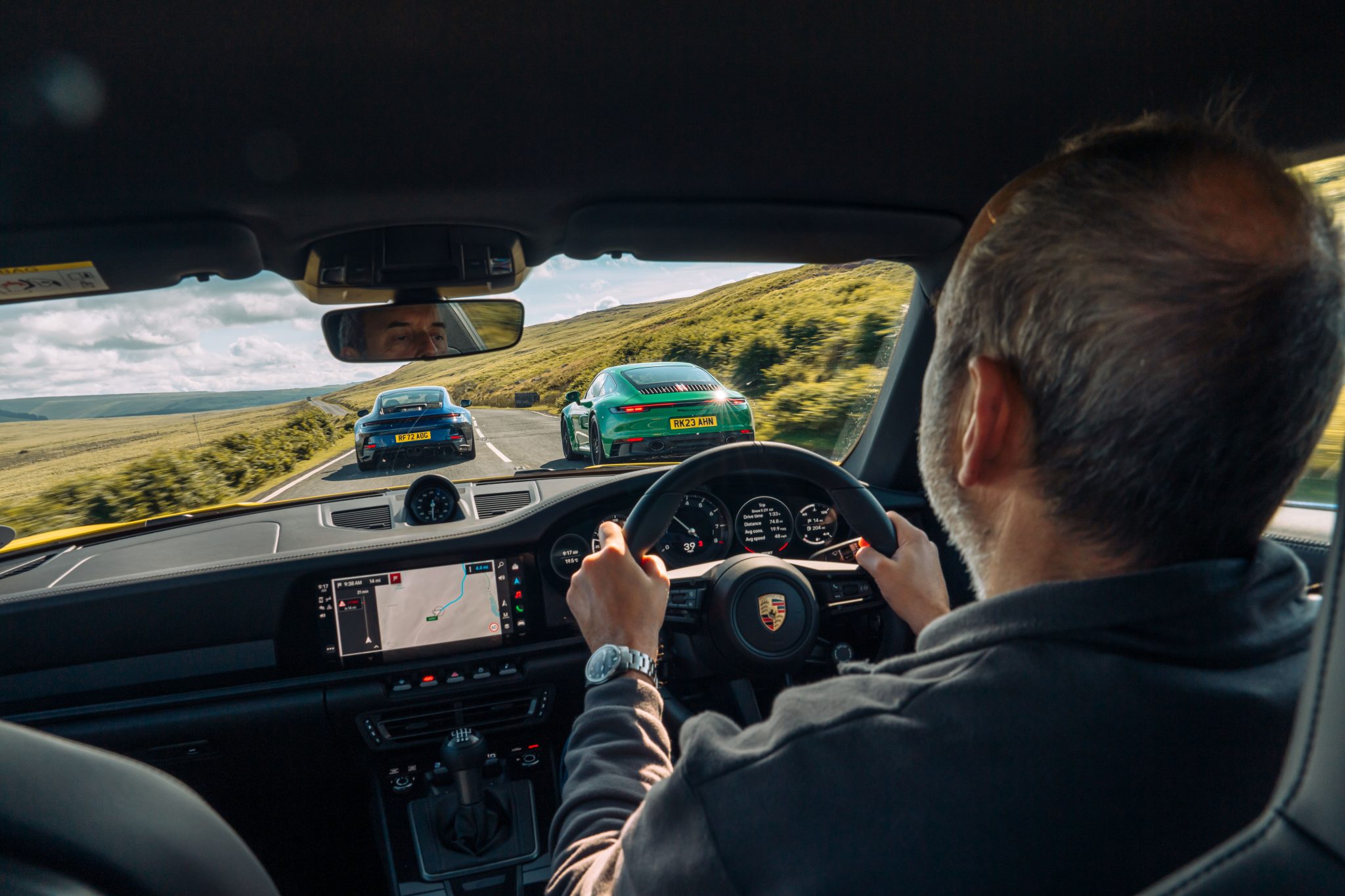 There's something else too. I have been lucky to have been around 911s all my conscious life, starting as a toddler in my dad's 1968 2-litre 911S. I've tested them, raced them, and owned them. I don't know much but I think I know what a 911 is, or at least what it should be.
And when I think of what that is, it's the Carrera T. Simple, straightforward, sublime. A car without pretence, a car without ostentation; a car sufficiently civilised and practical to use for every purpose, but one whose very presence outside your house is enough to bring joy to a Monday morning ahead of the most difficult of working weeks. At least to me, these are the qualities of the truly great 911, and you need neither GTS nor GT3 to find them, for they're all right there in the T. It wins.
Porsche 911 Carrera T
Specifications
Engine: 2981cc, 6-cyl, twin-turbo
Transmission: 7-speed manual, RWD
Power: 380bhp @ 6500rpm
Torque: 332lb ft @ 1950rpm
Weight: 1470kg (DIN)
Power-to-weight ratio: 259bhp/tonne
0-62mph: 4.5 seconds
Top speed: 182mph
Price: £105,700
Ti rating: 9/10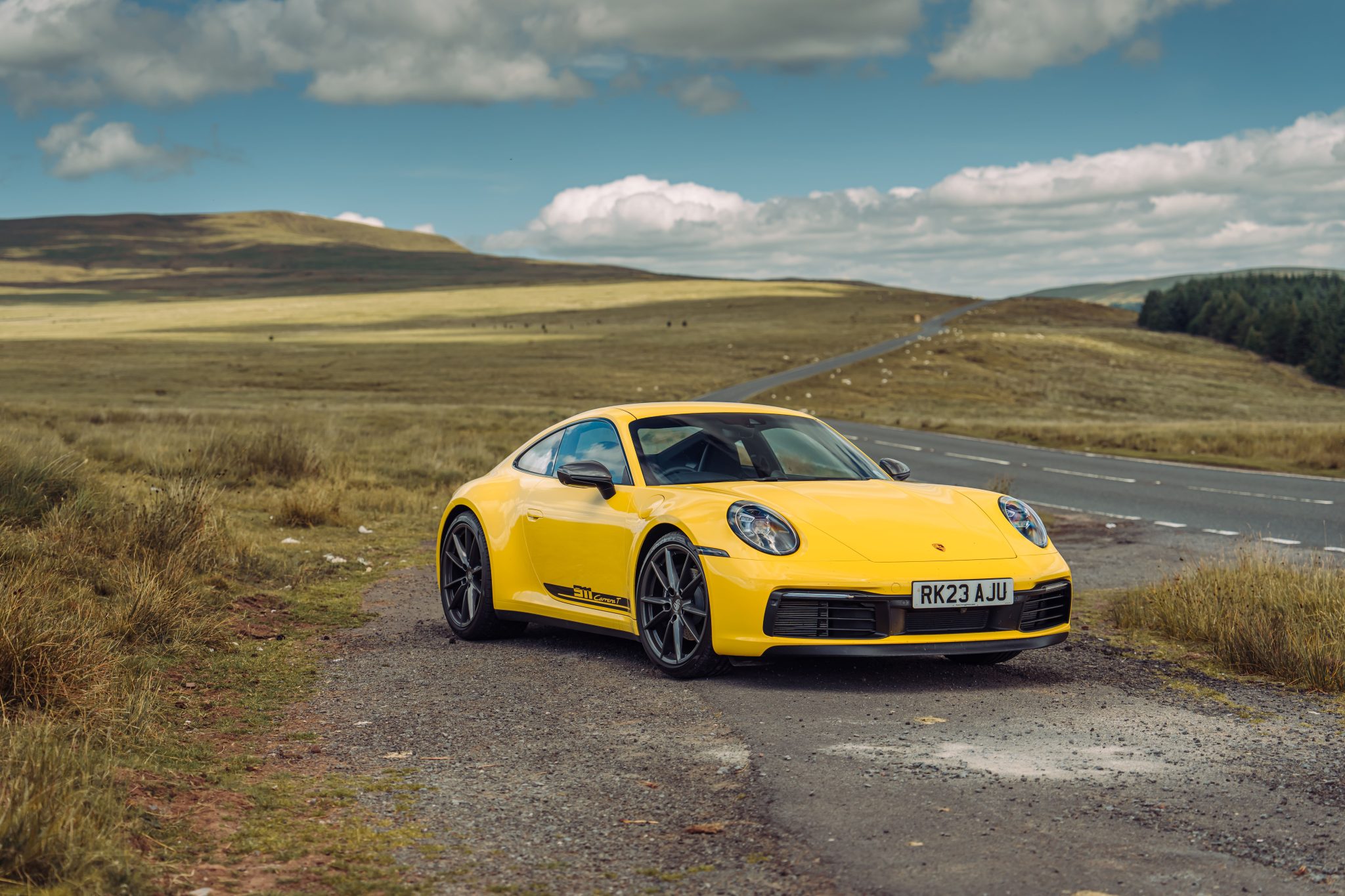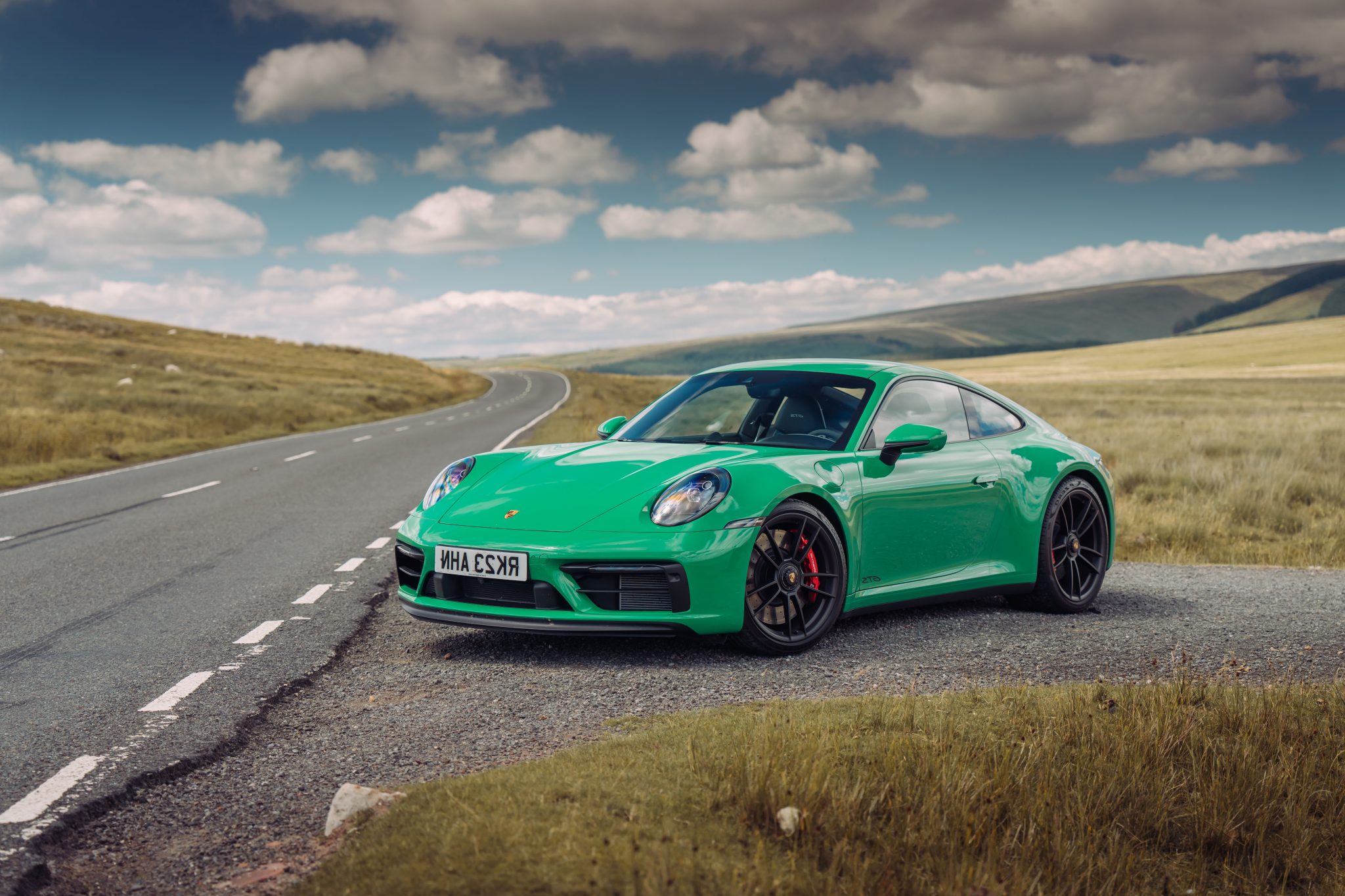 Porsche 911 Carrera GTS
Specifications
Engine: 2981cc, 6-cyl, twin-turbo
Transmission: 7-speed manual, RWD
Power: 473bhp @ 6500rpm
Torque: 420lb ft @ 2300rpm
Weight: 1510kg (DIN)
Power-to-weight ratio: 313bhp/tonne
0-62mph: 4.1 seconds
Top speed: 193mph
Price: £122,000
Ti rating: 8/10
Porsche 911 GT3 Touring
Specifications
Engine: 3996cc, 6-cyl, naturally aspirated
Transmission: 6-speed manual, RWD
Power: 503bhp @ 8400rpm
Torque: 346lb ft @ 6100rpm
Weight: 1418kg (DIN)
Power-to-weight ratio: 355bhp/tonne
0-62mph: 3.9 seconds
Top speed: 199mph
Price: £146,400
Ti rating: 9/10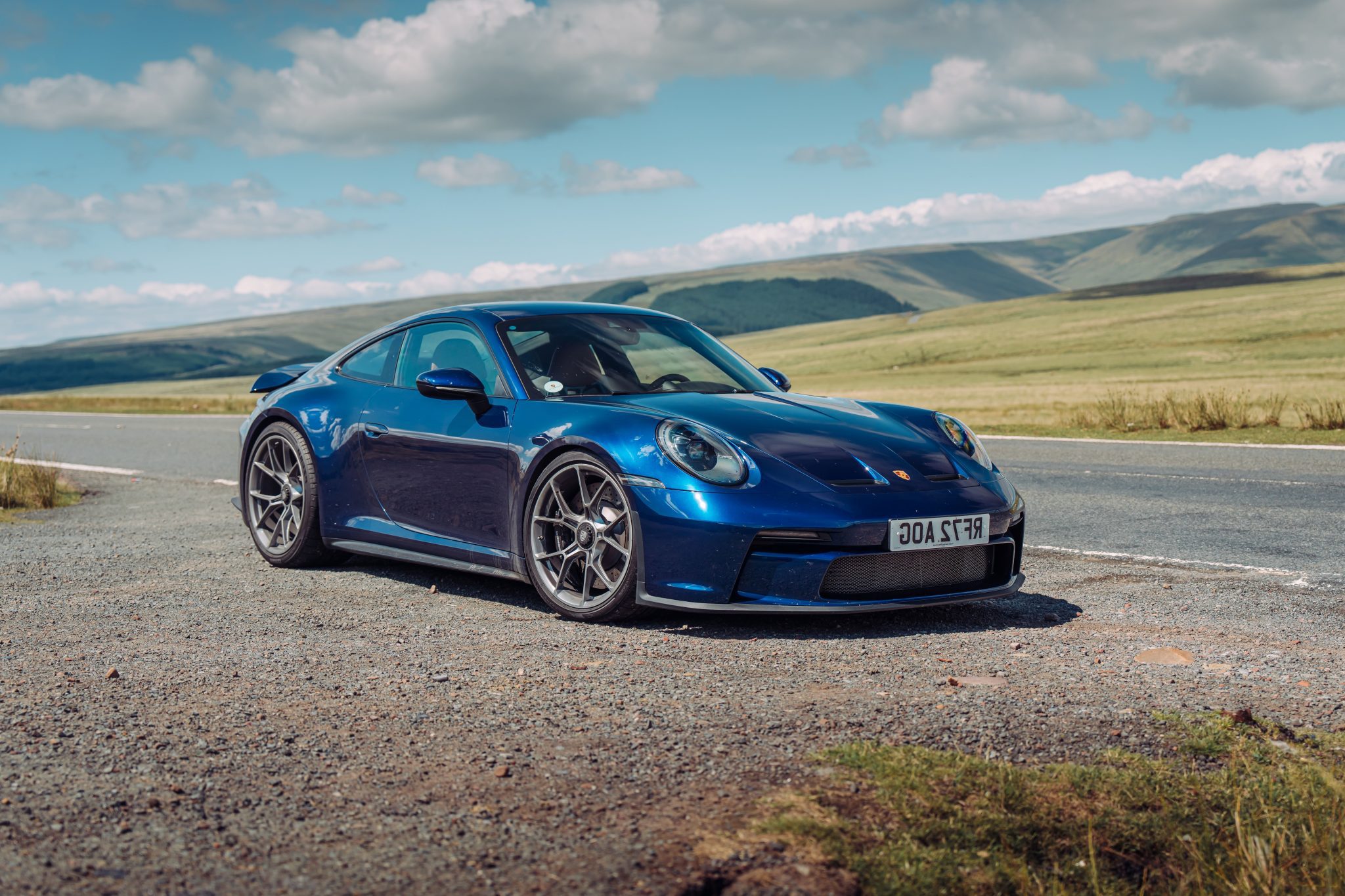 JBR Capital customers are invited to subscribe to The Intercooler, the world's only ad-free digital car magazine, for 20 per cent off. Click the link and use the coupon code JBR20 to redeem this exclusive offer.