Best model to buy
991.2 GT3
The return of the six-speed manual in Porsche's hallowed GT range, mated to one of the great naturally aspirated engines of the modern era. The second gen 991.2 GT3 offers a staggering level of performance, but it is the aural drama and physical precision that makes this the definitive contemporary driver's car.
Predicted price movement
In the next five years
Dependent upon mileage and condition, all 991 GT3s are resistant to significant depreciation at present, but the far rarer manual transmission cars are likely to see a small but steady increase in price over the next few years.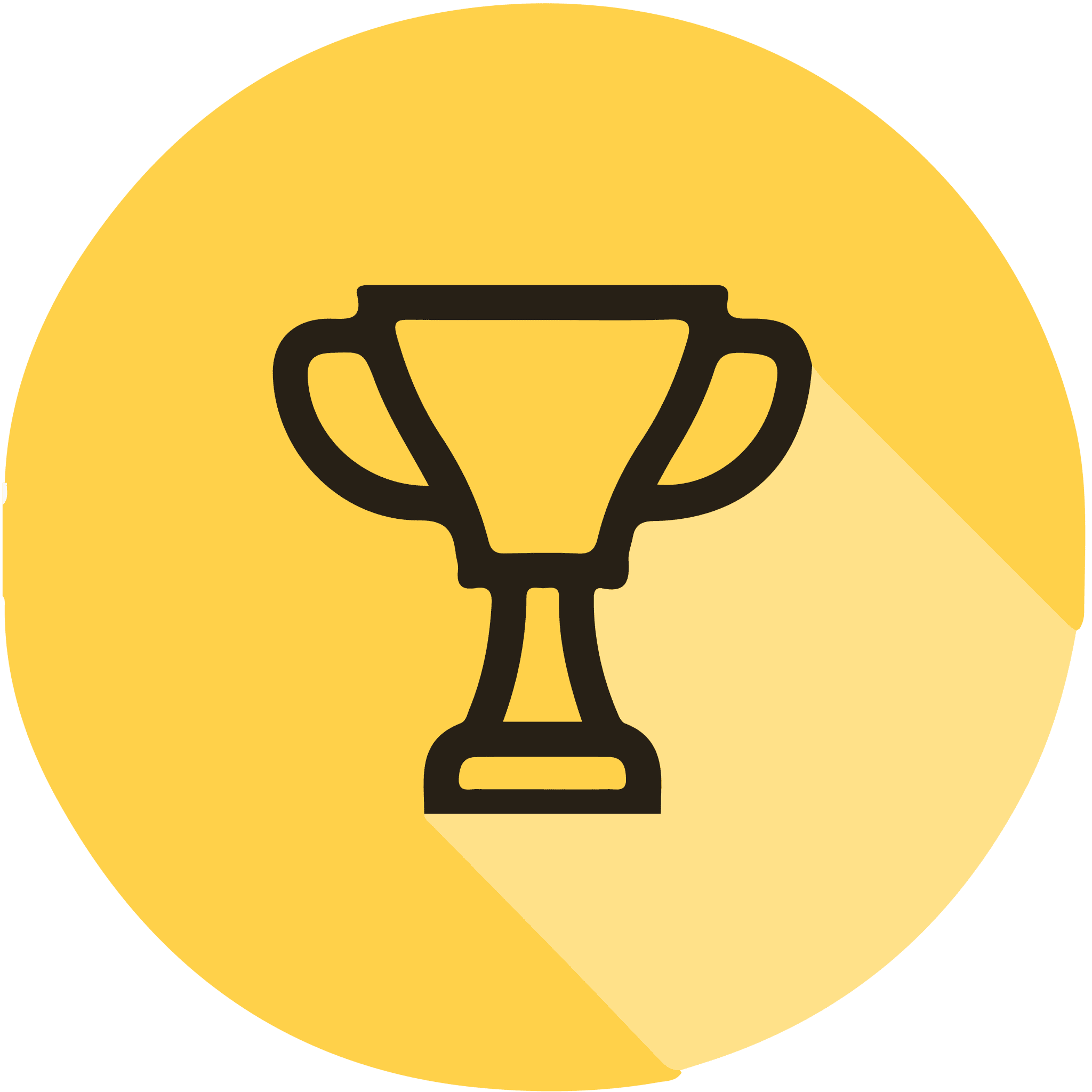 Price
From £130,000
Contact our team to get a tailored quote to find the best finance deals for your dream Porsche. 
Porsche 991 Model History
The 991 generation 911 arrived in 2011, a radical step forward from the outgoing 997 with an ingenious new platform, Porsche's third full redesign in almost fifty years. Its complex monocoque shell was slightly larger in every direction, yet its hybrid fabrication of steel, aluminium and composite made it both lighter and stiffer than the car it replaced.
This was the generation of 911 that pushed Porsche's by now faultless twin-clutch PDK auto transmission to the fore, and introduced the new retro-styled Targa with so much success. But alongside the stunningly effective series runs of Carrera S, Turbo and GTS, it is the limited editions, like the 911 R and GT3RS, that the 991 era will be best remembered for.
The 991 is also hugely significant for introducing turbocharging to the base Carrera, a sop to efficiency rather than performance. The move away from natural aspiration, arriving during the midlife refresh, was initially met with consternation by the purists. But their concerns proved largely unfounded. A modest deficit in top end performance was more than offset by improved all-round drivability, reduced emissions and improved fuel economy.
Like the 996, Porsche's first water-cooed 911, the 991 was a milestone product that, to a certain extent, future proofed the 911 once again. Its replacement wouldn't appear until 2019 and was, to all intents and purposes, just a mild evolution of its brilliant forebear.
The 991 matured the 911 into a much more rounded product, with more performance, more refinement and a far greater degree of both dynamic and safety-oriented tech. This was, once again, the yardstick by which all rivals could beat themselves down, proof positive that Porsche did, does and almost certainly would continue to do it better
911 Carrera
The base 991 is the Carrera, equipped with a 345bhp 3.4-litre flat-six evolved from the 997. The 'S' sees displacement rise to 3.8-litres and 395bhp. Both cars were sold as Coupe and Cabriolet and offered in 2012 with all-wheel drive.
What to pay?
Carrera / Carrera 4: From £40,000
Carrera S / Carrera 4S: From £50,000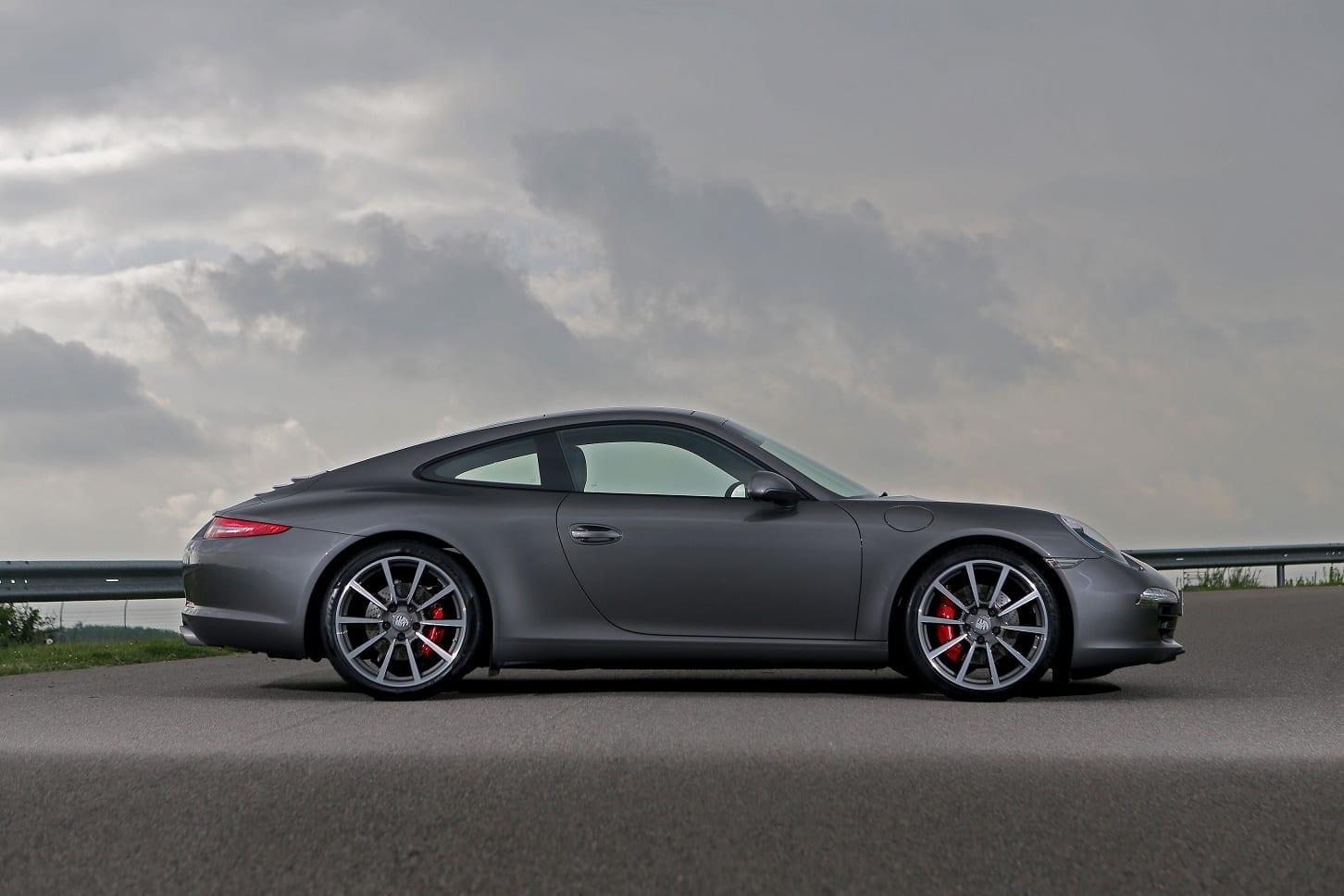 911 Targa
The 991 range was offered both as a Cabriolet and Targa, the latter revisiting the trademark fixed steel rollover hoop that defined the original mid-Sixties concept. Both al fresco options operate at the touch of a button, and both are sufficiently refined and insulated to be used year-round.
What to pay?
Porsche Carrera 4 / 4S Cabriolet: From £55,000
991 Targa: From £60,000
911 Turbo S
Porsche's road-oriented performance flagship, the 991 Turbo harnesses well over 500bhp via all-wheel drive and seven-speed PDK. A tour de force of technology, the Turbo was the daily driven supercar par excellence and still feels indecently quick in either standard or uprated 'S' guise.
What to pay?

991 Turbo / Turbo S: From £80,000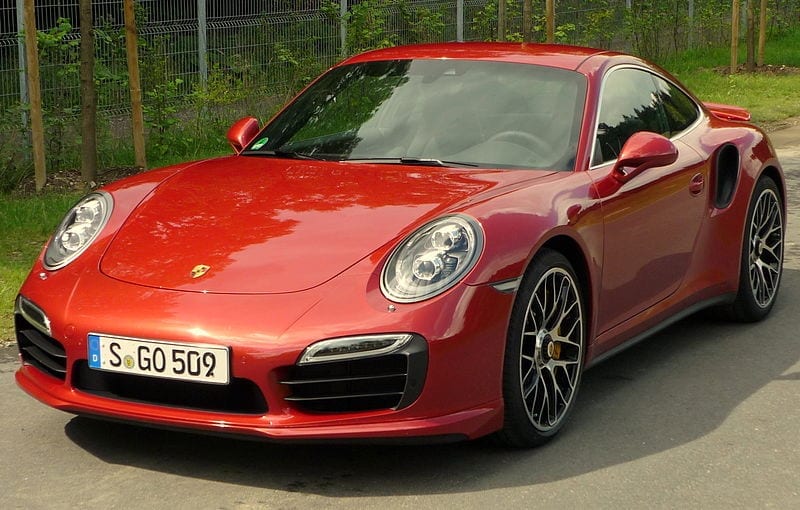 Carrera GTS
The GTS series packs many of the performance options available to the basic Carrera S alongside a few unique styling details that set it apart from the standard car. Although expensive when new, the GTS is a superb all-rounder and a shrewd used buy today.
What to pay?
Carrera GTS: From £75,000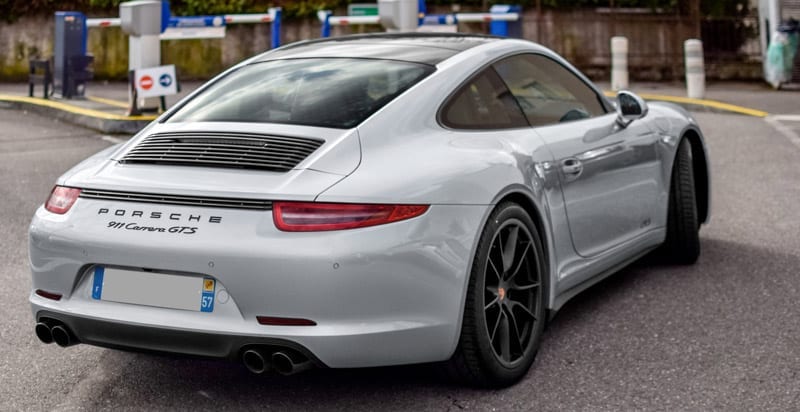 911R
Created to provide a road-biased, analogue, three-pedal driving experience with the chassis and drivetrain from Porsche's vaunted GT programme, the limited edition, lightweight 911R quickly became one of the most collectible Porsches ever made. Sky-high prices have levelled off of late, but this is still a rare and highly sought-after car.
What to pay?
Porsche 911R: From £315,000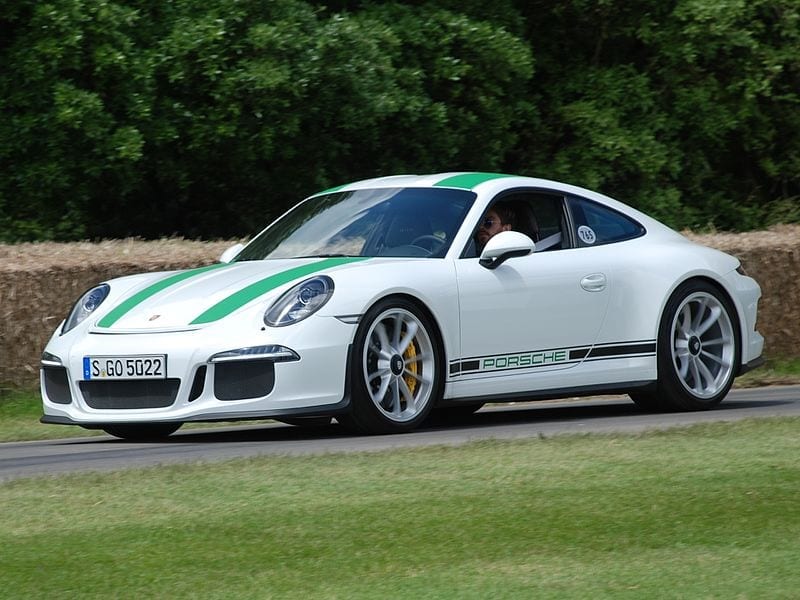 911 GT3
The apotheosis of the 991 programme is the GT3 and more track-focussed GT3 RS. Using a bespoke, motorsport-derived naturally aspirated 3.8 or 4.0-litre flat six and sold, in phase two at least, with the much-missed manual gearbox as an option, this was and remains one of the very best modern driver's cars.
What to pay?
Porsche GT3 / GT3RS: From £130,000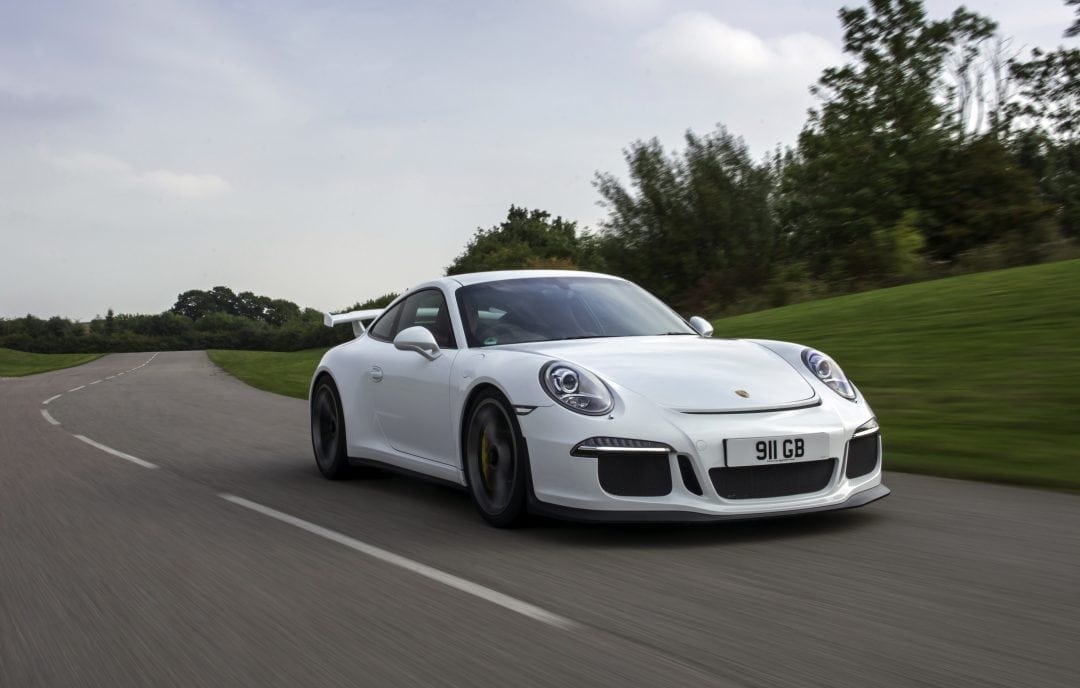 911 GT2RS
The last word for the 991 in terms of outright performance, the GT2 RS introduced turbocharging to the already wildly powerful GT3 platform, bringing output up to a whisker shy of 700bhp. A genuine 200mph+ supercar that is nevertheless surprisingly tractable around town, the GT2 RS Racing lapped the Nordschleife in a record-breaking 6minutes 47.3 seconds in September 2017.
What to pay?
Porsche GT2 RS: From £300,000
911 Speedster
The final model offered in the 991 range, and built alongside the 992, the Speedster uses the GT3's underpinnings and drivetrain, clothed in a chopped-down Cabriolet body shell. In a nod to Porsche's first birthday, just 1948 991 Speedsters have been built, priced at £211,599 in the UK. However, global allocation has been accounted for, and cars are expected to command far higher prices when they make it back to market.
What to pay? 
991 Speedster: £250,000+
Price Evolution / Market
With the arrival of the 992 in early 2019, values for the 991 have inevitably taken a bit of a hit. But this means there are plenty of low-ish mileage cars out there, generously optioned and well-cared for, at very sensible prices. The common or garden 991 is unlikely to represent an investment opportunity, but the right one will be a rewarding and very useable thing to own.
Rarer performance derivatives like the GT3 RS, meanwhile, are by and large holding their value while buyers await the arrival of the 992 GT family. The right 991 GT3, in terms of spec, condition and mileage, will always be saleable, but as modern sports cars they are best viewed as things to be enjoyed rather than squirreled away as a nest egg.
READ MORE
Porsche Buying Guide – All You Need to Know
Car Finance – Popular Questions Answered
Driving Experience
Even today, over half a century since it first appeared, there is nothing quite like a 911. It's sonorous flat-six, rear bias and light, pin sharp steering make it a rewarding drive at any speed.
Long gone are the days when a Porsche 911 was legitimately regarded as something of a handful, its potentially hazardous weight distribution more than compensated for today by ingenious engineering and mechanical grip.
The 991 was a significant stride forward in terms of space and refinement over its predecessors, making the modern 911 as much a GT car as an out-and-out sports car. The diehards bemoaned the fact that the 991 was getting too big to position accurately on British B-roads, while the majority of buyers lapped up the increased comfort and all-round usability.
The 991 was and still is a fabulous car in every respect, and not for nothing the most successful series of 911 Porsche has ever made.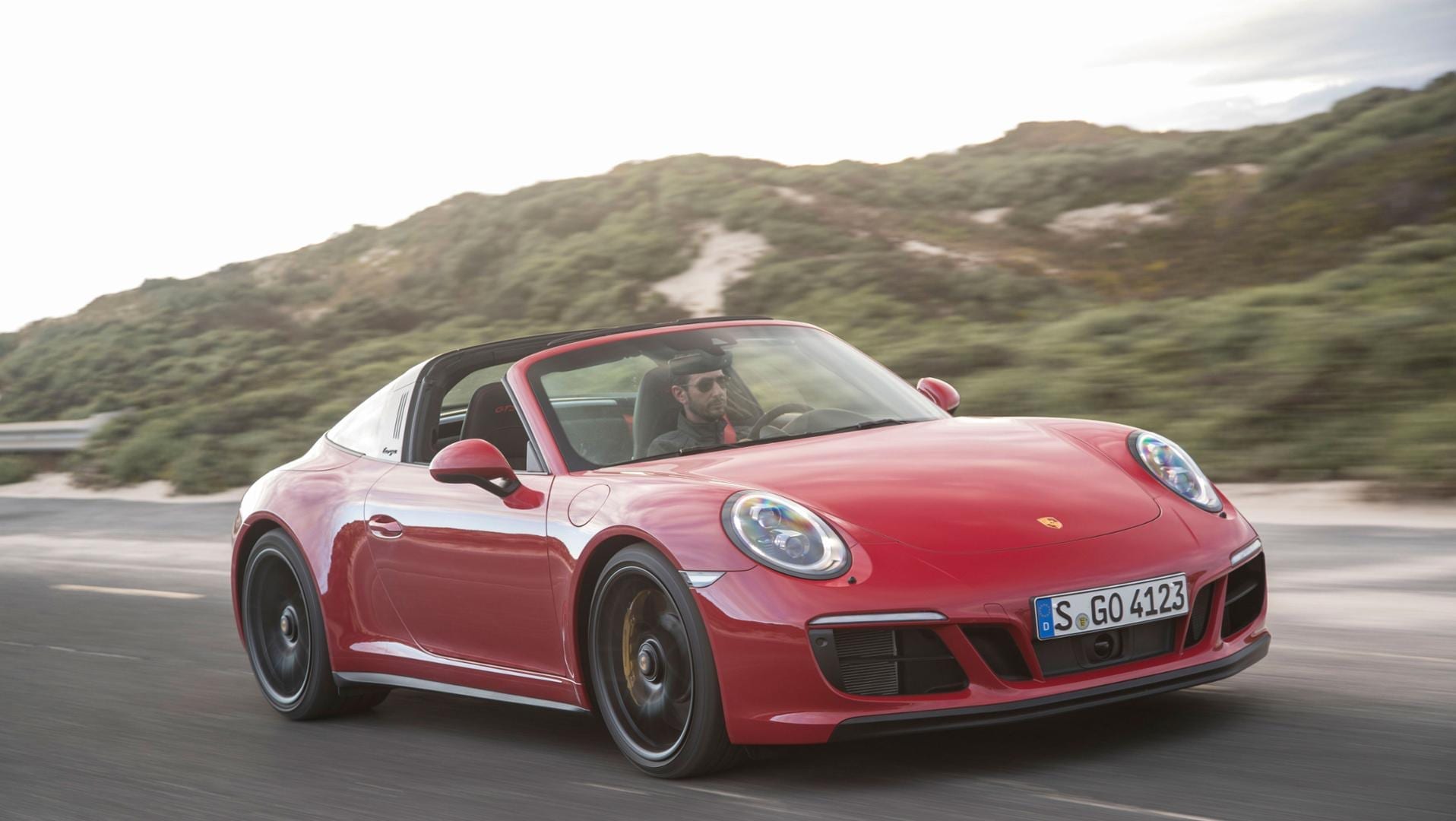 1. Which one to buy
Few of us would be disappointed with a basic Carrera, a model that is plenty quick enough for most of the normal driving duties asked of a modern performance car. When you consider that a decent example can be yours for well under half the asking price of a conservatively optioned 992, it represents incredible value for money.
But the sweet spot in the Carrera range is the pricier GTS, with its wide body, sports chassis and adaptive damping. Find one in rear wheel drive and with the seven-speed manual gearbox and you've got yourself a keeper.
Further up the 911 food chain, the Turbo is a stunningly efficient high-performance tool, but it is the GT3 that offers the more visceral, memorable motoring experience.
The second gen car, with its 493bhp 4.0-litre engine, purloined largely unaltered from the Carrera Cup race car, is an emotional experience at idle. But at it's 9,000rpm redline, this car is nothing short of breathtaking.
Going one step further, the discerning choice is the GT3 with Touring Package, a surprising but welcome addition to the range that in essence simply allowed owners to delete the normal GT3's huge rear wing. Only sold with the six-speed manual, this was a car for the well-heeled purists, and one that served to burst the bubble of the exorbitant 911R.
2. Where to buy it from
Ideally you should be buying an approved used 991 from one of the many national Porsche Centres. This gives you the peace of mind of a proper warranty and the knowledge that you are being sold exactly what you see.
If you do choose to buy privately, or from a third-party dealer, seriously consider paying for a pre-purchase inspection from an independent specialist. The 991 is not likely to be hiding any serious mechanical issues, but a thorough once over will make you aware of any imminent expenditure so you can adjust your offer accordingly.
When considering buying a used 991, there are a number of ways to go about it. JBR Capital's finance packages allow you spread the cost over a number of months or years. As a private lender, we can tailor both hire and lease purchase arrangements around you and your car. We also offer equity release, enabling you to finance a new car against the value or your existing collection.
3. What are the running costs?
Porsche insurance is in line with any high-performance sports car brand, but the decreasing value of a used 991 will work in your favour. Even the least powerful versions are relatively thirsty, however, and spirited driving will see you falling well short of Porsche's claimed mpg.
Couple that with high road tax and an appetite for consumables such as tyres and the annual outlay on a regularly driven 991 will not be insignificant.
Servicing costs at main dealers are famously on the high side too, but not more so than you would expect from any performance car with a highly stressed drivetrain and the specialist maintenance that demands.
Parts for the 991 remain abundant within and beyond Porsche's extensive dealership and servicing network, so maintaining this generation of 911 will not prove problematic in that respect.
4. What to look out for when buying a used 991?
Unless it's an important part of your wish list, avoid garish colours as these have a negative impact on resale.
Try to assess if the car you are looking to buy has spent its life in town. PDK gearboxes are up to the increased stress of urban driving, but the brakes will wear faster and are costly to replace.
Ensure the car has a full official Porsche service history and ideally an extended warranty package.
Try before you buy, and if you are going private, get an expert to look over the car before you take the plunge.
READ MORE
Purer Driving Experience with the New Alpine A110
Buying a Supercar? Read this…
Porsche History – Interactive View
The 991 is not only one of the best 911s ever made, but it is also one the 21st Century's very best sports cars.
The breadth of choice within the series itself is pretty staggering too, with basic and 'S' Coupe or Cabriolet sold with rear or all-wheel drive. Then there's the Targa, the Turbo, the GTS line and four barnstorming GT cars to choose from, all of which do it slightly differently from one another, and by-and-large better than anyone else.
You can't really go wrong with any 991 as it's a car without any notable weak points or significant compromises. Whichever model you plump for, shop around as there are plenty out there and, as 992 deliveries ramp up, some good deals to be done.
Get a Quote
Talk to our team

MARQUE GUIDE
Complete guide to buying a Porsche
The main things to consider when buying a Porsche – what are the best buys, how to finance and how to make sure it's the best car for you.