What Tesla has achieved in its sixteen short years is nothing short of astonishing. From a single model start-up in the Californian desert to one the world's leading suppliers of all-electric vehicles, its meteoric rise and a rapid expansion is utterly without precedent.
Tesla's visionary figurehead, Elon Musk, has plotted a bold course through the tricky technical and legislative terrain of passenger car development, often making what appear to be unachievable promises, before duly delivering to the surprise and quiet consternation of legacy manufacturers around the world.
The company has even begun to diversify now, selling solar panels and domestic energy storage solutions alongside its well-publicised and very real venture into private space travel.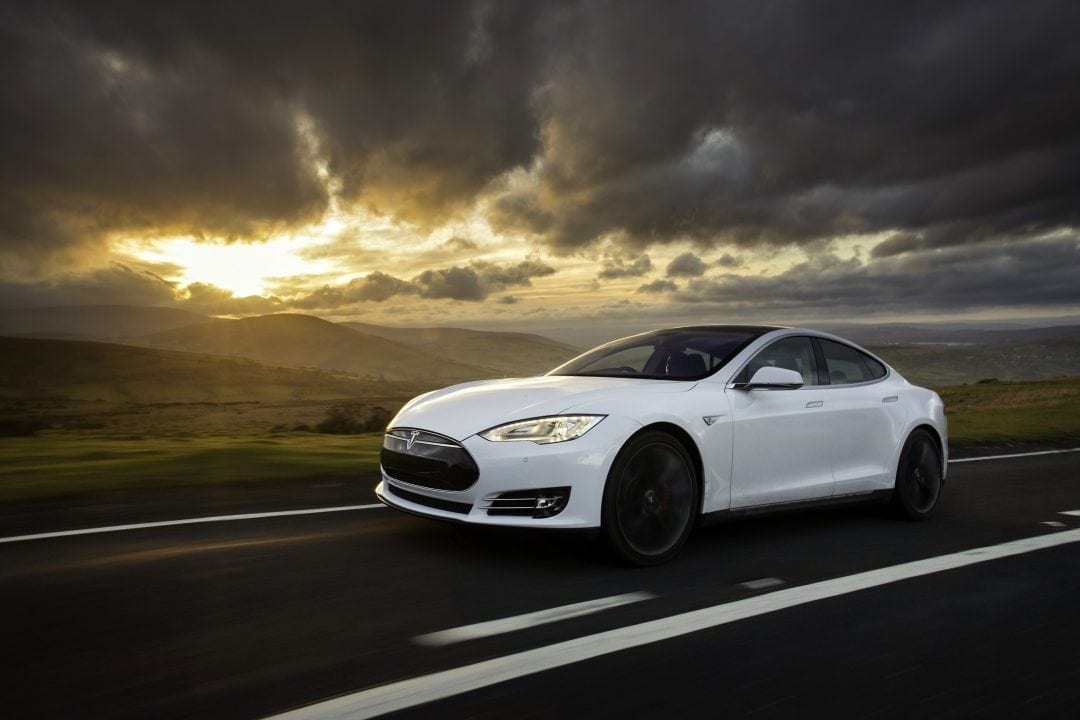 The first car out of the Tesla stable was the short-lived Roadster, a Lotus Elise-alike two-seater which won enough acclaim to ready the public consciousness for its first truly viable all-electric offering, the Model S. This premium five-door hatchback has been the mainstay of the brand since 2012, more recently joined by the seven-seat, gullwing Model X and entry-level Model 3.
All cars in the current Tesla range can be ordered with either range or performance to the fore, and while individualisation is fundamentally limited in comparison with established norms, Tesla ownership remains a statement in itself.
Current market
With Tesla's products evolving in step with its own rapid drivetrain and software development, you can expect a two or three-year old Model S to experience fairly steep depreciation. Demand for Teslas is growing all the time, but remains small relative to the far wider ranging internal combustion alternatives from familiar manufacturers, and as such the second-hand market is not what it might be as yet. The supposition that battery performance would significantly deteriorate over time has not come to bear, however and for this reason there are some bargains to be found if you are prepared to buy used.
The arrival in 2019 of the far more affordable Model 3 will also have a significant impact on demand for older cars, however, so expect prices to drop further over the next few months. With further lower cost options in the pipeline, this will likely be an ongoing trend as Tesla ceases to be such a rarity on our roads.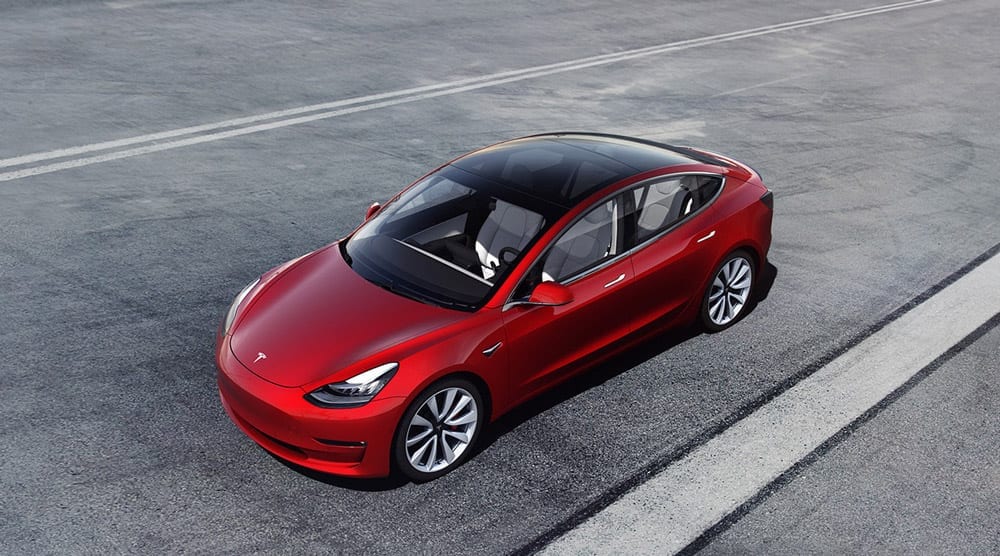 Why buy a Tesla?

As the entire personal transport sector comes under increasing pressure to ditch pure internal combustion in favour of electric and hybrid electric drivetrains, the reasons, both financial and ideological, to make the change, are undeniable.
The UK government currently offers an attractive £3500 grant for anyone buying a new Tesla.
Couple that with the knowledge that your running costs are likely to be around half that of a combustion vehicle, and that your car will be exempt from congestion and emissions-based restrictions in urban areas, and EV ownership starts to sound very attractive.
There is also a lot to be said for the Tesla driving experience. With a single gear and instant, copious torque, acceleration in even the lesser variants of any model is supercar bothering. And it's all virtually silent, which some may bemoan while others find it strangely alluring.
Either way, it's the likely future for all of us, and the advanced levels of on-board software (bolstered by 'over the air updates') continue to ensure that Tesla remains the market leader in this brave new world at present. The unique charging infrastructure is also the envy of all over EV owners, with plentiful, powerful charging points popping up all around the country.
Where and how to buy?
Far removed from the traditional concept of dealer franchises, Tesla actively encourages you to buy its cars direct, and online. All models can be configured and ordered directly through tesla.com, where you can also book a test drive and buy approved used models.
Tesla does, however, have 13 'stores' around the UK where you can see the cars in person and learn more about the Tesla's unique approach to customer service.
How much to spend?
The cheapest way into Tesla ownership at the moment is the Model 3, which retails from £38,500 inclusive of the governments £3500 EV incentive. But the 'Long Range' version is another £8,500, while the Performance model adds another £5,000 to that.
This is a pattern that applies to both Model X and Model S, although both of these premium cars are markedly more expensive in the first place. The S currently ranges from £77,700 to £92,300 before options, while the larger X is about £5,000 as much again.
You can pick up a five-year-old Model S for less than the price of the Model 3 today, but these will have smaller battery options, such as the 60 and 70kWh versions, whose performance and range is somewhat compromised compared to Tesla's latest evolutions. That said, the early Model S still outshines many more recent efforts from legacy manufacturers, with more than enough under the hood for most people's daily driving needs.
How to finance a Tesla in UK?
Tesla offers you the possibility to pay up front, or to take advantage of their contract and hire purchase schemes. Taking the Model 3 as an example, with a £6,000 deposit, minimum agreed mileage of 10,000 miles and the maximum 48-month repayment programme, you can expect to be paying as little as £309 per month with a contract purchase.
If you are looking to finance a used Tesla through a private sale, car finance specialists are also able to offer you highly competitive hire and lease purchase agreements.
A hire purchase contract allows you to pay for your Tesla in monthly instalments with the option to buy outright at the end of a fixed term, while lease purchase ensures you own the car at the end of the fixed term, usually having made a final 'balloon payment'.
Despite not having the reputation, nor always the look and feel, of some of its rivals, Tesla is a premium brand and its cars are priced accordingly.
The new Model 3 has significantly lowered the bar for prospective Tesla owners, but at approaching £40,000 for the most basic model with the least range, performance and options, the reality is that even a sensibly configured car is up there with some highly desirable combustion-driven rivals.
But Tesla ownership is a lifestyle choice in part, and one without direct comparison. If you want the space-age experience, you have to be prepared to pay for it, and live with the occasional compromises as well as the plentiful benefits.
1. Maintenance / Insurance
A fairly high list price, high performance and the high cost of repairs to its complicated electric drivetrain means that Teslas are expensive to insure, but only in line with similarly priced outright performance cars. And of course, with an EV you can offset this outlay against exceptionally cheap running costs. Tesla also offers a four-year warranty and servicing plan that covers most consumables, so you are unlikely to be caught out by any surprise bills during your initial period of ownership.
2. Cost of ownership?
Although EV ownership isn't quite the gravy train it might have once appeared, the costs are markedly lower than that of a combustion-driven car for a variety of reasons. Most apparent, and universally applicable, is the absence of the dreaded fossil fuels.
It will cost you somewhere between £10 and £20 to charge up your Tesla for over 300 miles of average driving. The equivalent prestige German saloon with a V8 petrol engine is likely to be four times more expensive.
The reality is that EVs require less servicing too, and your only likely outlay will be tyres and such smaller items as cabin air filters and brake fluid. Tesla's maintenance plans cover all essential work anyway, and you are able to carries these plans over to a new model should you choose to upgrade.
Then there are the savings available to EV drivers who live or work in urban areas governed by congestion and emissions regulations. A Tesla owner who drives into central London could be saving themselves £24 a day through exemption from both the congestion and ULEZ charges.
Depreciation is something worth factoring in to the purchase of any premium vehicle, and Tesla is not immune from it. The recent and significant improvements to the 2019 model year cars in terms of range and recharge time will hit the values of older models, and are likely to harm residuals in even the most recent products, assuming that these, too, will be updated and outdated faster than is typically the case with traditional petrol and diesel cars.
However, Tesla does offer the opportunity for you to trade in your existing car for the latest model at a competitive rate. And this whole process can, of course, be conducted quickly and efficiently on line, removing a lot of the stress of selling your old car.
Buying a used Tesla
With the frequent updates to the Model S that have been made since its arrival in the UK in 2014, there are now plenty of attractive-looking used buys out there. For half the price of a new Model S you can pick up a car with sensible mileage that still offers seriously impressive range and performance.
And one of the reassurances of buying a used Tesla is that, as with all EVs, there is little in terms of servicing to its single-gear all-electric drivetrain that can have been neglected or abused by its previous owner. Nevertheless, Teslas all offer an often unexpectted level of performance, so any prospective private or dealer purchase should be approached with healthy circumspection and an HPI check.
Reported issues with less-than-perfect build quality have by and large been addressed by Tesla today, its production methods having apparently improved in tandem with its software and battery technology That said, there just aren't many genuinely high-mileage examples out there for the reasons of numbers and likely usage, so how well Teslas perform when they start going round the clock remains to be seem.
It's always worth remembering that Tesla itself offers a modest range of approved used cars, all available to view and purchase on its website, and with these you have the absolute assurance of a manufacturer warranty.
Model S
The car that really put Tesla on the map, the Model S, continues to fly the flag for premium, mainstream EV motoring, although the newer and markedly cheaper Model 3 has quickly caught it up in terms of demand.
The Model S is now sold in two principle guises, 'Long Range' and 'Performance', the former from £77,700, the latter £92,300.
The range in question is a seriously impressive 379 mile maximum, which comes down to a still-industry leading 367miles with the Performance package. The standard car also boasts a 0-60mph time of 3.7 seconds, on its way to a top speed of 155mph. Its less frugal stablemate does the same sprint in a barely credible 2.4 seconds, and has a derestricted top speed of 167mph.
Both models come with all-wheel drive as standard and a very useful 804-litres of luggage space accessed through the rear hatch, so for all its executive pretensions, the Model S is still a very useable family car. Especially when you consider that the Long Range can gulp up 133miles of range in 15 minutes from a Tesla supercharger.
The cabin is a clean, unfussy and conspicuously hi-tech affair, with almost of the car's ancillaries controlled via the huge 17-inch touchscreen that dominates the dash. Available options such as Tesla's astonishing and occasionally controversial Autopilot function continue to evolve all the time, with impressive on-road safety features less talked about than the headline grabbing self-steering and parking elements. While the Model S has theoretical autonomous driving capabilities, driver supervision is required by law and in practise.
| | |
| --- | --- |
| Production years | 2012 – present |
| Driveline | Three-phase dual electric motor, all-wheel drive |
| Battery | 100kWh lithium-ion |
| Range (miles) | 367 |
| 0-60 accel. (sec) | 2.4 |
| Top speed (mph) | 155 |
| Time to charge | 133 miles in 15 minutes |
| Base Price | £77,700 |
Find out more about financing a Model S through JBR
Tesla Model X
The largest product Tesla currently offers, the Model X is a full seven-seater which performs the more popular tasks of the ubiquitous SUV without entertaining any serious off-road aspirations.
The Model X shares its all-wheel drive, dual motor drivetrain with the Model S and is also available in either Long Range or Performance guise. But the extra weight and increased drag from this taller, longer design have brought maximum range down to 314 miles, while the 0-60 time is now 4.4 seconds – still frankly ridiculous when you realise that is just 0.2 seconds slower than a 911 Carrera.
The Model X's trump card is its vast, light interior, with the two rearmost rows of seats accessed via dramatic gull-wing doors. Like the Model S, the driver's space is devoid of unnecessary switches and toggles, the majority of functions all accessed through a 17-inch touchscreen.
Prices start at £82,700 for the Long Range Model X, rising to £96,900 for the Performance option, making this comfortably the most expensive car in the range at present, but for many also the most desirable.
Find out about how you can finance a Model X with JBR
Tesla Model 3
The Model 3 is a milestone car not only for Tesla, but for the future of emission-free motoring as a whole. This is the company's first, and by no means last, stab at an affordable vehicle, one tasked with the critical mission of bringing e-mobility to a far wider audience.
The Model 3 is a compact car by US standards, more mid-sized in Europe, so think BMW 3-Series rival. This means it is more compromised in terms of space and refinement, but also lacks the outright pace and range of Tesla's bigger and pricier offerings.
The most affordable 'Standard Range Plus' Model 3, which retails at £38,500 in the UK with the use of the government's £3500 incentive scheme, has a 5.5 second 0-60mph time and, more importantly, a reduced maximum range of 254 miles. Jump the substantial £8500 to the Long Range, which adds another electric motor and all-wheel drive, and you're back up to 348 miles and a second less to 60mph.
The quoted ranges are, of course, optimum figures, so you can expect to see quite a lot less from a full charge in real-world driving, which means a near 100mile deficit before you've even begun could occasionally be problematic.
That said, the basic Model 3 still offers better range than its rivals, and will prove more than sufficient for the sort of driving most of us undertake day-to-day. Inside, the even more minimalist interior, which does away with an instrument binnacle altogether in favour of its 15-inch touchscreen display, is the best yet in terms of quality. It's still a little way behind the market leaders in this class, but Tesla's production methods are clearly coming on leaps and bounds.
Another boon for the Model 3 is that while it still has access to Tesla's own expansive network of superchargers, it has also been adapted to use public charging points. Although these are less powerful and therefore slower to recharge, it's not an insignificant reassurance to prospective owners to know they can plug in anywhere.
Tesla Model Y
The Model Y is Tesla's next affordable product, in many ways to the Model 3 what the Model X is to the S. It will use the 3's basic platform, on top of which we'll see a taller, roomier cabin which can be optioned with a third row of seats. The drivetrain is presumed to be the same as the Model 3, with a basic rear-wheel drive single motor at entry level, rising to a more powerful all-wheel drive dual-motor configuration
We can expect the Model Y to arrive in the UK at some point in 2021 and there will be a lot riding on it. Company founder Elon Musk has stated that he anticipates the Model Y will outsell all other products in the Tesla range combined, so great is the global appetite for a compact crossover (think small, road-biased SUV).
As far as we can be sure at this stage, the Model Y is expected to undercut even the '3', with a suggested but unofficial price point of £36,000.
Cybertruck
When Elon Musk unveiled the Cybertruck in late 2019, it was greeted with an inevitable degree of scepticism. Its ultra-angular 'cold-rolled steel' bodywork looks neither particularly aerodynamically efficient, nor safe in respect of pedestrian impact, and its claims to have armoured glass proved a little ambitious when Tesla's own team managed to smash it during a media demonstration.
But underestimate Elon at your peril. The Cybertruck may be a shade wishful on paper, but turning dreams into reality has been Tesla's stock in trade for a decade or more now. Musk has stated that the Cybertruck will be on sale in the US in 2021, with three powertrain options from a single to triple-motor configuration and ranges between 250 and 500 miles depending on the depth of your pockets. The cabin may be adaptable too, but the current concept model features a double-cab layout with seating for six and some 2800-litres of lockable storage.
Around 250,000 refundable $100 deposits have already been taken for the Cybertruck, netting Tesla a very useful fund with which to ramp up development during 2020. The trucks themselves are expected to retail from as little as £30,000.
Tesla Roadster
At the opposite end of the spectrum to the affordable Tesla workhorse that is the Cybertruck, the forthcoming Roadster will be Tesla's new high-end, high performance flagship. If the project stays on track, the Roadster will be the fastest accelerating car in the world, with ta 0-60mph time of just 1.9 seconds and a claimed top speed in excess of 250mph. This is coupled to an otherworldly 620mile theoretical range, the by-product of immense power, reduced weight and ever-improving aerodynamics.
The design is a rigid monocoque that will seat four beneath a panoramic glass canopy and Targa-style removeable roof panel. Like the Cybertruck, the 2000kWh Roadster is available to pre-order now, with prices starting from £189,000 for the first 1,0000 'Founders Edition'.