Alfa romeo Finance
Bespoke finance for your dream Alfa Romeo
Motorsport and speedy luxury have been the two pillars of Alfa Romeo's appeal since their launch in 1910. Cars in both categories have proved extremely popular with classic collectors and with drivers who want something with a little more Italian brio than the average saloon.
If you're considering purchasing a new or classic Alfa Romeo on finance, our tailored financing solutions are designed to suit your needs. For loans over £25K discuss with one of our advisors to help you decide which agreement works best. Hire purchase is a great way for owning the car outright at the end of your agreement, or you can get a lease purchase if you prefer to pay lower monthly rates, with a balloon payment at the end of the contract.
BESPOKE FINANCE
We are high-end car finance experts, with the expertise to put together bespoke, flexible Alfa Romeo finance solutions for new, classic or used models.
EXPERT KNOWLEDGE
We are working with some of the best car dealerships in UK, so we are always up to date with what's happening in the automotive industry. Our team has the knowledge to advice you on any vehicle purchase, even if it comes from a private dealer.
FAST DECISIONS
Our personal service means that we can take into account many more factors than a high street lender – for instance the car's true residual value, other assets you may own or your business situation – and come up with a fast decision and a plan to suit you.
Competitive rates
Often we manage to offer lower payments than other lenders for Alfa Romeo models and other vehicles, and we can offer finance to those who may be turned away by the computer-driven checklists of other companies.
How much deposit will I need?
Usually 10-20% of the cost of the vehicle. The exact sum will depend on your financial situation and whether you are buying a new or used car. However, there are a few agreements that do not require any deposit, whereas others may ask for up to 30 per cent to qualify for a low interest rate. Of course, the more money you can put down as a deposit the less you'll have to borrow and therefore the lower your monthly repayments will be.
I have bad credit; can I still get car finance?
The short answer is: Quite possibly. We take a holistic approach to credit underwriting and assess each application on its own merits. There are often very valid reasons why someone has a less than perfect credit history, and we always take into account each individual's circumstances. If you'd like to discuss this, we'd be delighted to explain further.
Can I settle the agreement early?
Yes, but charges will usually apply – these are explained in the terms and conditions of your agreement. Please call us for further information.
Can I sell the car?
Once you've paid off the outstanding sum it's yours and you can do whatever you like with it. However, while you're still paying off the finance you aren't legally entitled to sell the car.
Can I reduce my monthly payment?
You can reduce your monthly repayments by putting down a larger deposit at the start of a finance agreement, or deferring a lump sum (also known as a balloon payment) until the end of the agreement, which can be a useful option in some circumstances. Call us to discuss your options and we can explain more.
What interest rate will I be charged?
This will depend on the value of the car you are interested in buying, the type of finance you choose and your personal circumstances. If you'd like a personal quote, get in touch. We'd be happy to oblige.
Can I arrange finance for more than one car?
Yes – we have financed multiple car purchases for many clients. We look to build long-standing relationships with our clients and we'll be happy to assess your requirements.
Alfa Romeo Finance Examples:*
*The figures shown below are purely for illustrative purposes. For your personalised rate please give our team a call on 020 3355 0035 – you may discover savings beyond those shown by the examples below.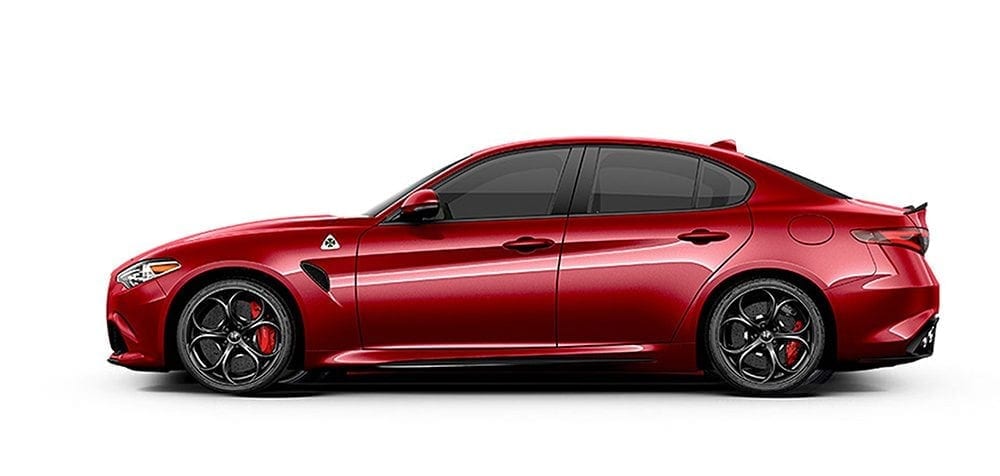 Year
2019
Value
£62,000
OUR FINANCE EXAMPLE
Deposit
£6,200
Total amount of credit
£55,800
Total charge for credit
£13,948
48 monthly payments of
£837
Final balloon payment
£27,900
Total amount payable
£75,948
Fixed rate of interest per annum
7.48%
Duration of agreement
49 months
Representative APR
7.9%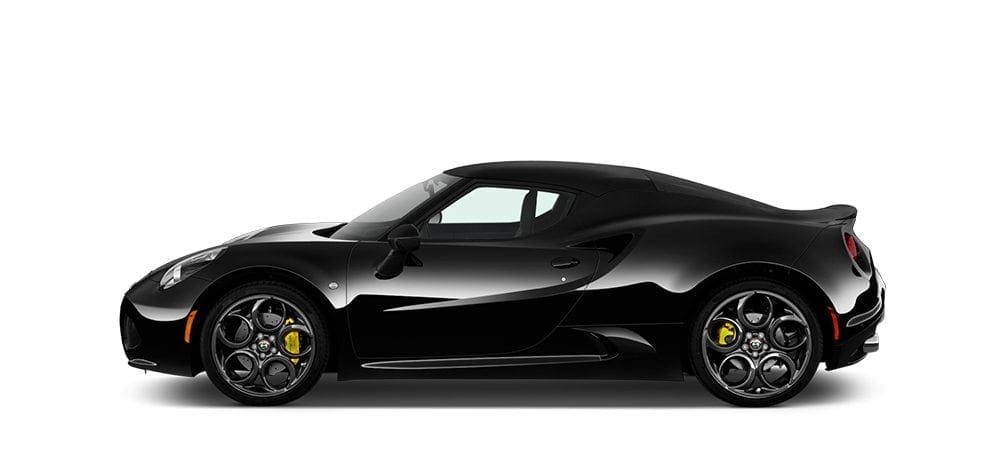 Year
2019
Value
£52,000
OUR FINANCE EXAMPLE
Deposit
£5,200
Total amount of credit
£46,800
Total charge for credit
£11,637
48 monthly payments of
£698
Final balloon payment
£23,400
Total amount payable
£63,637
Fixed rate of interest per annum
7.48%
Duration of agreement
49 months
Representative APR
7.9%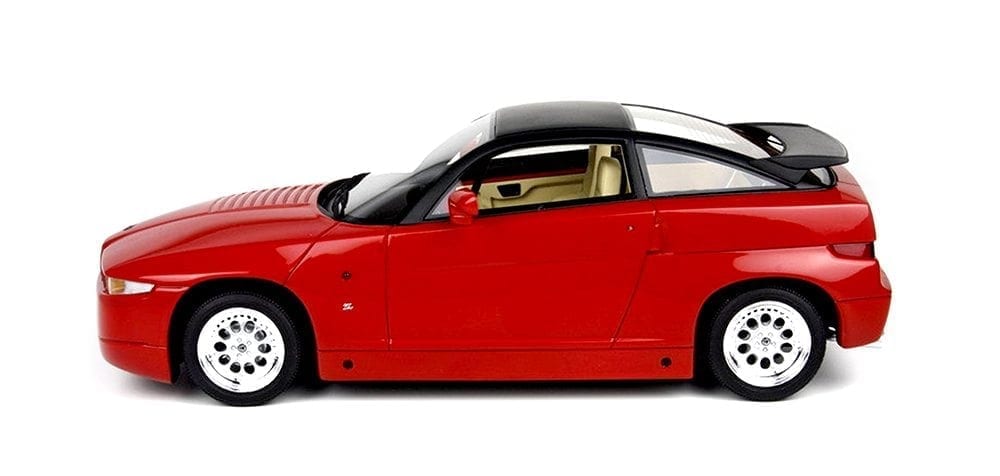 SZ Coupe

Year
1991
Value
£65,000
OUR FINANCE EXAMPLE
Deposit
£13,000
Total amount of credit
£52,000
Total charge for credit
£13,365
48 monthly payments of
£720
Final balloon payment
£29,250
Total amount payable
£78,365
Fixed rate of interest per annum
7.48%
Duration of agreement
49 months
Representative APR
7.9%
WE KNOW THAT EVERY Alfa Romeo AND EVERY OWNER IS DIFFERENT.
Car Finance Process With JBR Capital
1. Get In Touch
Call or email us today to receive a quote from our car finance experts
2. Submit Application
Once agreed, the finance proposal will be submitted to our underwriters
3. Pay Deposit
Once approved, you simply pay the deposit, sign the finance agreement
4. Drive your dream car
We pay the balance and you drive away in your dream car!
Top Alfa Romeo Models We Finance
MARQUE FROM MILAN
Alfa Romeo, of course, is one of the few great historical marques, founded in 1910 on a basis of building stylish, powerful cars; but before very long the company were also racing them.
While the racing line persisted after WWII, with F1 cars running all the way through to the late 1980s, rally cars, sports racers and touring car contenders, Alfa Romeo's main range became more focused on everyday cars and less on luxury vehicles. However, there were still some real highlights to be found such as the svelte Montreal, the startlingly chunky Zagato-designed SZ Coupé, the lovely 8C Competizione and the more recent and very pretty 4C.
Even the square-shouldered saloons of the 1980s and 1990s such as the 164 and 145 have their fans, as the range-toppers' green cloverleaf badge has always denoted a large dose of performance and a high level of trim.
With Alfa Romeo hybrid models on their way it seems that this marque is still one that devotees swear by.
Popular Classic Alfa Romeo Finance Models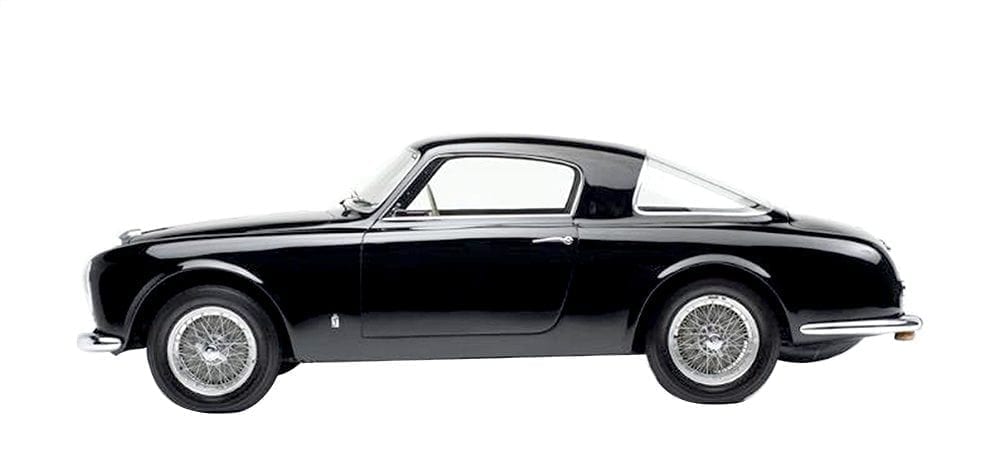 1900c series 1
Spacious yet stylish, Alfa Romeo called it "The family car that wins races" 1950 - 59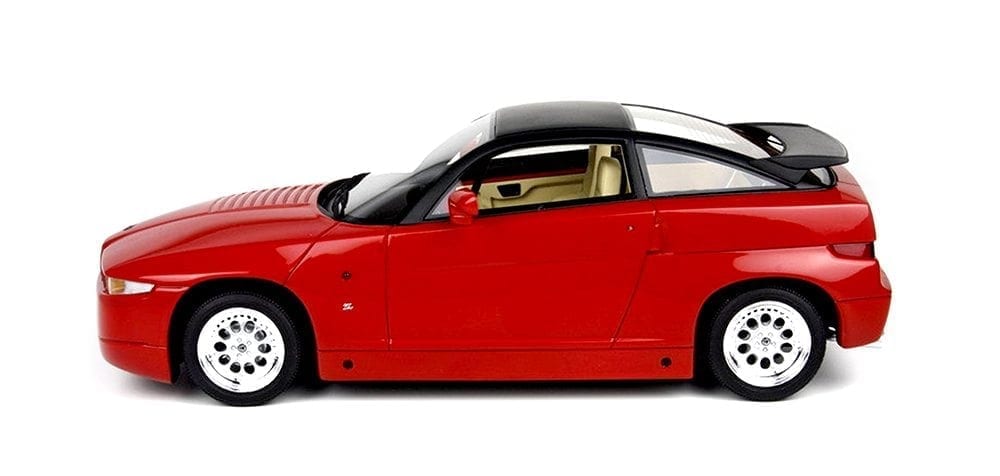 SZ coupe
A rare limited-production sports car, 1989 - 91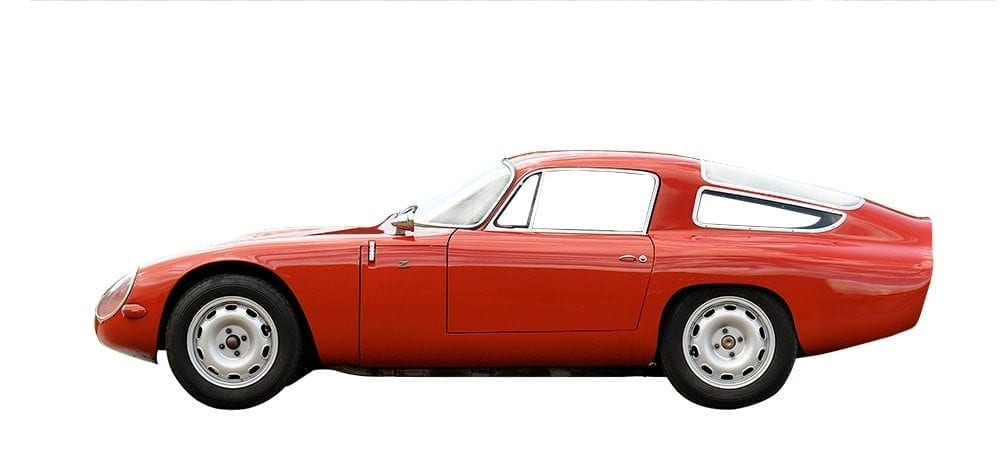 Giulia TZ & TZ2
Light-weight and lighting fast, the TZs were born for the track, 1963 - 1967
ITALIAN CLASSICS
Oozing in Italian style, Alfa Romeo has been creating classics since 1910. From very early models through to modern day classics from the 1980's they have a cult following.
Racing is in the marque's blood at all levels and on all surfaces. Stunning pre-war grand tourers like the 6C, 8C and 1900C continue in this fashion with regular fixtures at the most glamorous concours d'elegance.
Motorsport and luxury are the watch towers of Alpha Romeo's appeal ever since, and cars in both categories have proved extremely popular with classic collectors and with drivers who want something with a little more stylish, yet often under stated. Tipo 158 Grand Prix car and the gorgeous TZ and Tipo 33 sports cars, are highly collectible and on the rare occasions that they appear at auction or in a high-end dealer's stock, they are snapped up for very large sums of money indeed. Read of one example of that rare thing – a barn find Tipo which has been brought back to its former glory.
The greatest, in our opinion include the 1954 Alfa Romeo 2000 Sportiva, 1967 Alfa Romeo T33/2 Stradale Prototipo or the absolutely stunning 1968 Alfa Romeo T33/2 'Daytona'.
So if you'd like to drive one of the greatest of Italian classics please contact us to discuss how we can help you acquire a little of Alfa Romeo's Milanese magic.