Earlier this year Jaguar Land Rover celebrated the 70th anniversary of the Land Rover, and in 2020 the company will be celebrating the 50 years of the almost-as-iconic Range Rover. So, a half-century ago the design and development of the forthcoming Range Rover was well under way.
With this in mind we've decided to take a look back at the Range Rover's history, plotting its progress over four generations, from comfortable utilitarian to the hugely capable and luxurious lifestyle statement that it became.
The Rover Company first experimented with a less spartan Land Rover one year after the Series 1 was launched when it released an estate car version with a coachbuilt wood-framed body, carpet, a heater and a one-piece windscreen. Due to its high cost fewer than 700 were built and production ceased in 1951. A second and less well-appointed Series 1-based estate followed soon after, but that also failed to catch on.
Still seeking to blend the workhorse functionality of the Land Rover with the comfort and ambience of a Rover saloon, the company built several Road Rover development cars in 1958. These were based on the rear-wheel drive Rover P4 saloon, but the project never made it to production.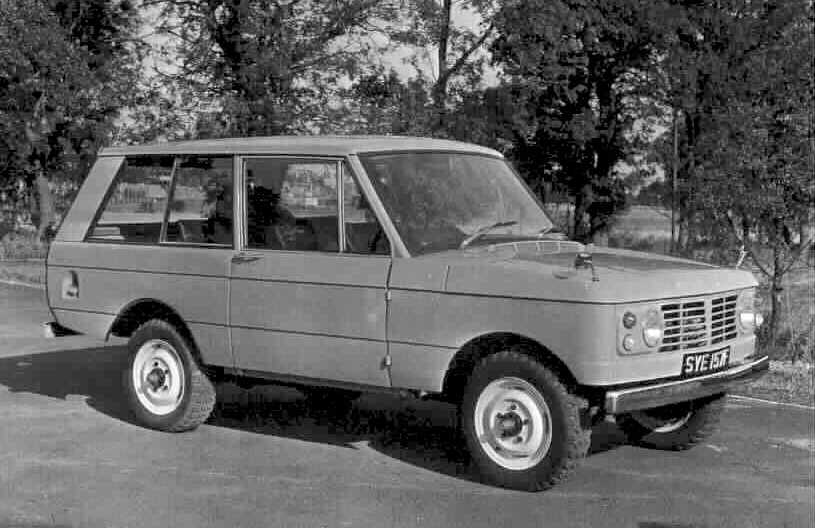 America in the 1960s saw the birth of the SUV with family-friendly 4x4s like the Ford Bronco and Jeep Wagoneer making their appearances – cars with ample comfort and power for the open road that were also handy off-road.
Witnessing this burgeoning market first-hand, Land Rover's boss in the States had a Series II fitted with a powerful alloy-block Buick V8 motor and shipped it to Land Rover's UK HQ for evaluation. This prompted action in Solihull, and work soon started on an entirely new 'Road-Rover'.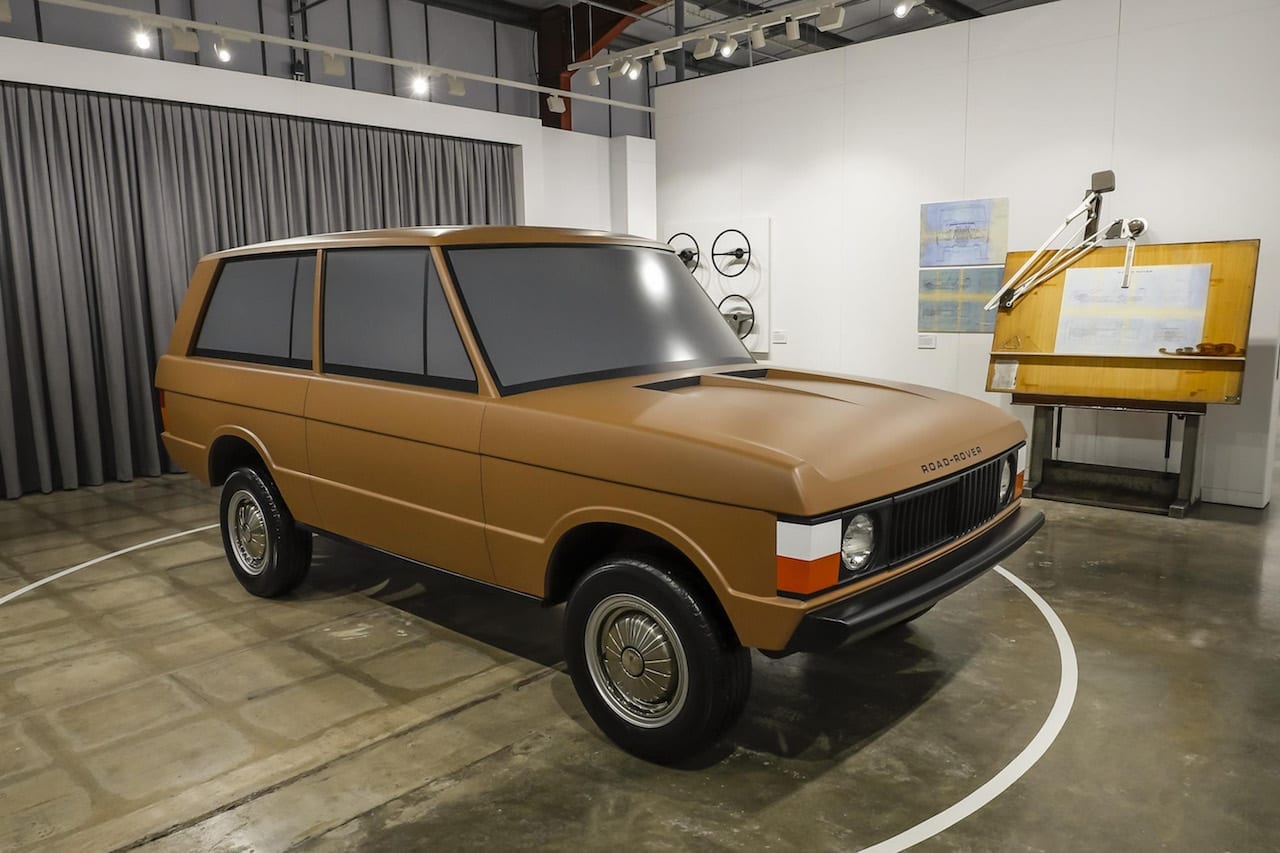 In 1967 Rover became part of Leyland Motors (later British Leyland and then simply BL), and the first prototype Road-Rover was built. Looking very much like the first Range Rover, development continued throughout the late '60s. Code-named 'Velar' in 1969, around 40 pre-production cars were built up to 1970.
First Generation 1970-1994
Now known as the Classic model, the first-generation Range Rover went on sale in 1970. It was priced at a little over £2,000 and was only available as a three-door. By today's standards it had a pretty spartan 'hose-down' interior but this was nonetheless the height of luxury compared with a Series 2 Land Rover.
Under the bonnet was a Buick-derived, all-alloy 3.5-litre V8 engine built by Rover. It made 135bhp and 205lb/ft to give a 14-sec 0-60 time with a 95mph top speed.
Unlike the Series Land Rover with switchable rear- or all-wheel drive and leaf-spring suspension, the 4-speed manual Range Rover employed a full-time 4WD system with a low/high ratio transfer box, coil springs and disc brakes all round.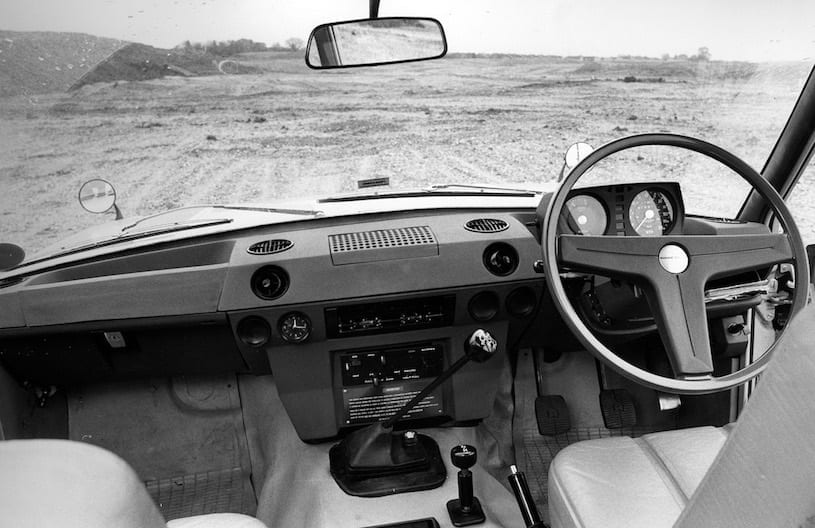 Despite sometimes alarming body roll in corners, a prodigious thirst, reluctant gearchanging, transmission whine, tyre hum and no radio, leather, wood or aircon, the new car was very well received. In November 1970 Autocar said of it, 'What is so good about the Range Rover is the way it carries out its multiple functions, serving equally well as tug, load carrier, cross-country vehicle and, by no means least, as an ordinary car suitable even for commuting in heavy traffic.' Autocar's review concluded thus, 'We have been tremendously impressed by the Range Rover, and feel it is even more deserving of resounding success than the Land Rover.'
Apart from the option of overdrive becoming available in the late '70s, the Range Rover remained largely unaltered until the introduction of the 5-door version in 1981, along with the more luxurious, limited-production 'In Vogue' variant – so called because a pre-production car had been lent to Vogue magazine for a Lancôme and Jaeger fashion shoot in Biarritz. The transformation from 'comfortable utility' to 'luxury lifestyle' was most definitely underway.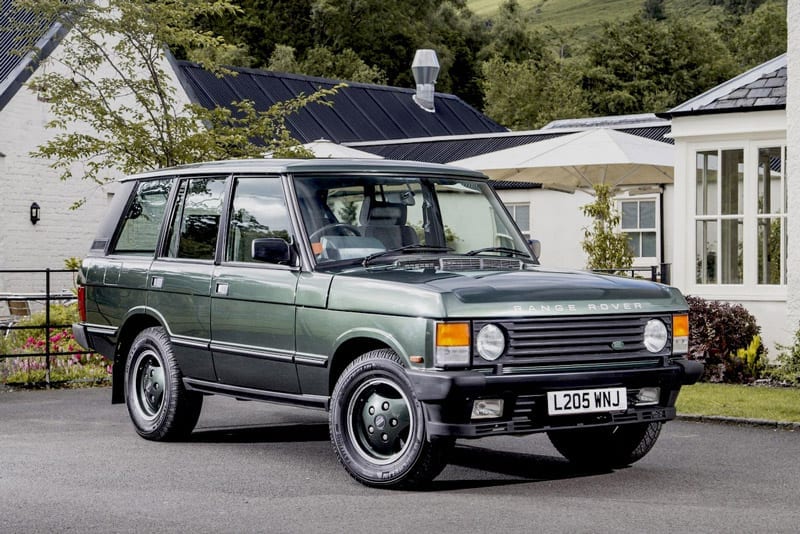 The Range Rover's first auto transmission, a 3-speed, became available in 1982, with a standard-fit 5-speed manual following in '83. The production Vogue model was launched in mid 1984 and a 4-speed auto option became available in '85. 1985 also saw the introduction of fuel injection which improved performance and cleaned emissions, thus paving the way for the car going on sale in the USA from early 1987.
Range Rovers had initially been aimed at well-heeled country folk who may occasionally have taken their mud-spattered cars into town. But by the mid 1980s Range Rovers had become a common sight around London's more gentrified postcodes, largely driven by the county set as they beetled to and from their rural weekend residences and shuttled their children to and from prestigious prep schools. Thus the slightly derogatory term 'Chelsea tractor' was coined.
Undeterred by this and realising that a high level of opulence was the way forward, the still better-appointed Vogue SE was introduced in 1988 – the same year that Land Rover became part of the Rover Group owned by British Aerospace. In 1989 the 3.5-litre V8 Rover engine grew to 3.9 litres and the first TDi models went on sale powered by Italian-made 2.5-litre turbodiesels.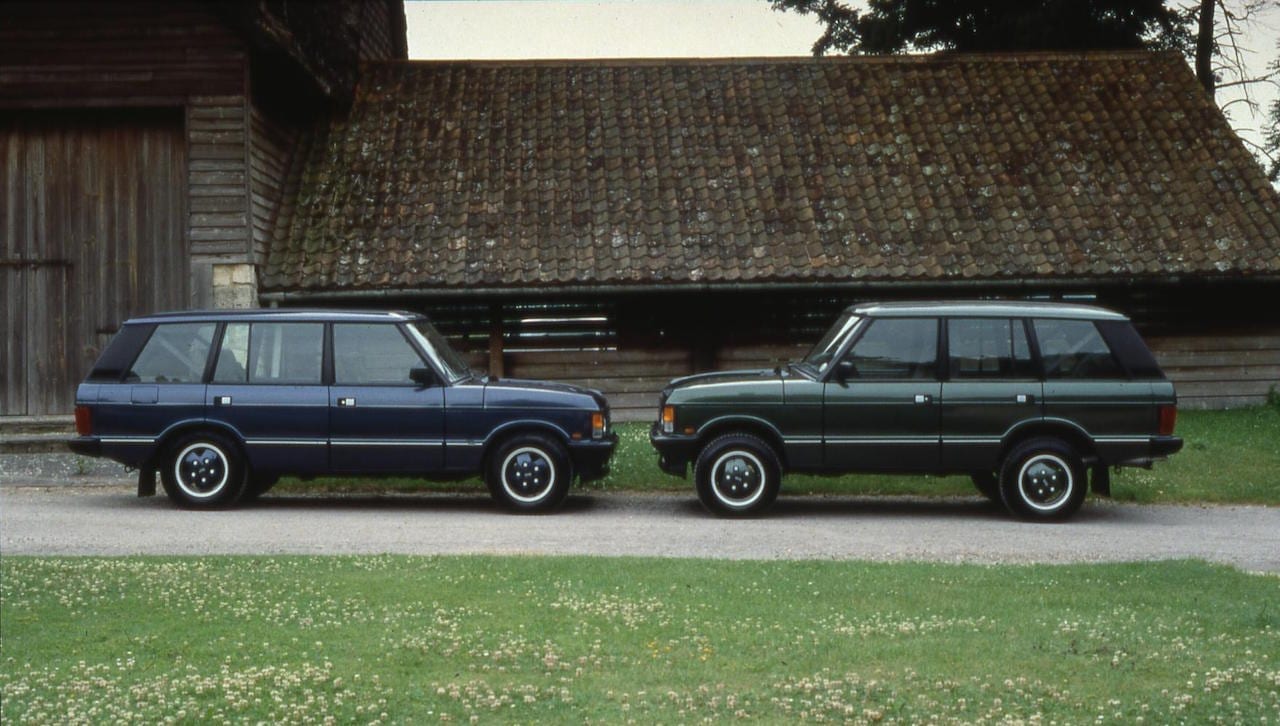 The car's sales success was marked in 1990 as the 250,000th Range Rover rolled off the Solihull production line, while a new 2.5-litre turbodiesel engine with direct injection was introduced. In 1992 the long-wheelbase, 4.2-litre Vogue LSE became the new range topper.
Second Generation 1994-2001
The first 25 years had seen the Range Rover evolve considerably, but although less deluxe SUV rivals like the BMW X5 and Mercedes M-Class had yet to appear, it was time for change and the second generation was introduced in 1994 – the year which also saw the Rover Group acquired by BMW.
Now with rectangular headlamps and cleaner, more contemporary styling, a 4.0-litre V8 joined the engine line-up while the 2.5-litre 6-cyl turbodiesel was supplied by BMW. The LSE's long wheelbase became standard, as did electronically-controlled air suspension, ABS and airbags, while even more equipment, more sumptuous interiors and satnav soon became options, all this culminating in the customer bespoke Autobiography variant available from 1997.
Third Generation 2001-2012
Moving still further up-market, the third-gen Range Rover was planned and developed under BMW's ownership with the intention of sharing major components with the 7 and 5 Series BMW saloons. This it initially did, although BMW sold Land Rover to Ford in 2006, who in turn sold it on to Tata Motors and its newly-formed Jaguar Land Rover Ltd. in 2008.
So, having first been powered by BMW 4.4-litre V8s or a 2.9-litre diesel, third-gen Range Rovers were later propelled by Jaguar V8s (4.2L, 4.4L and 5.0L supercharged) and Ford 6-cyl and V8 diesels.
The option of a manual transmission with transfer box had now disappeared and in its place were 5-, then 6-, then 8-speed autos. Equally important was the change of chassis. The aluminium-body-on-steel-ladder-frame design that had been employed since the development Road Rovers and Velars of the late '60s was now a more conventional one-piece steel platform and body.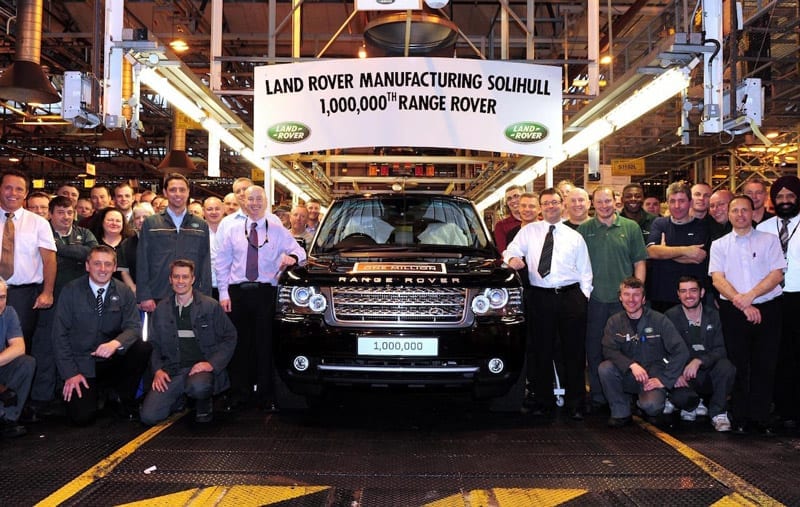 2005 saw the successful launch of the smaller, road-orientated Range Rover Sport, but the credit crunch and ensuing recession of the late 2000s did no favours for prestige car sales, Range Rover included. However, there was still cause for celebration when the 1,000,000th Range Rover was built in November 2010 – a year which also saw the arrival of the entry-level Evoque.
Fourth Generation 2012-present
First unveiled at the 2012 Paris motorshow, the current Range Rover represents a total redesign with an all-aluminium monocoque platform and body. No point here in attempting to run through the 35 derivatives in the current range (see Land Rover's site or your nearest dealer) except to say that on-the-road prices start at £76,795 and rise to £174,975 .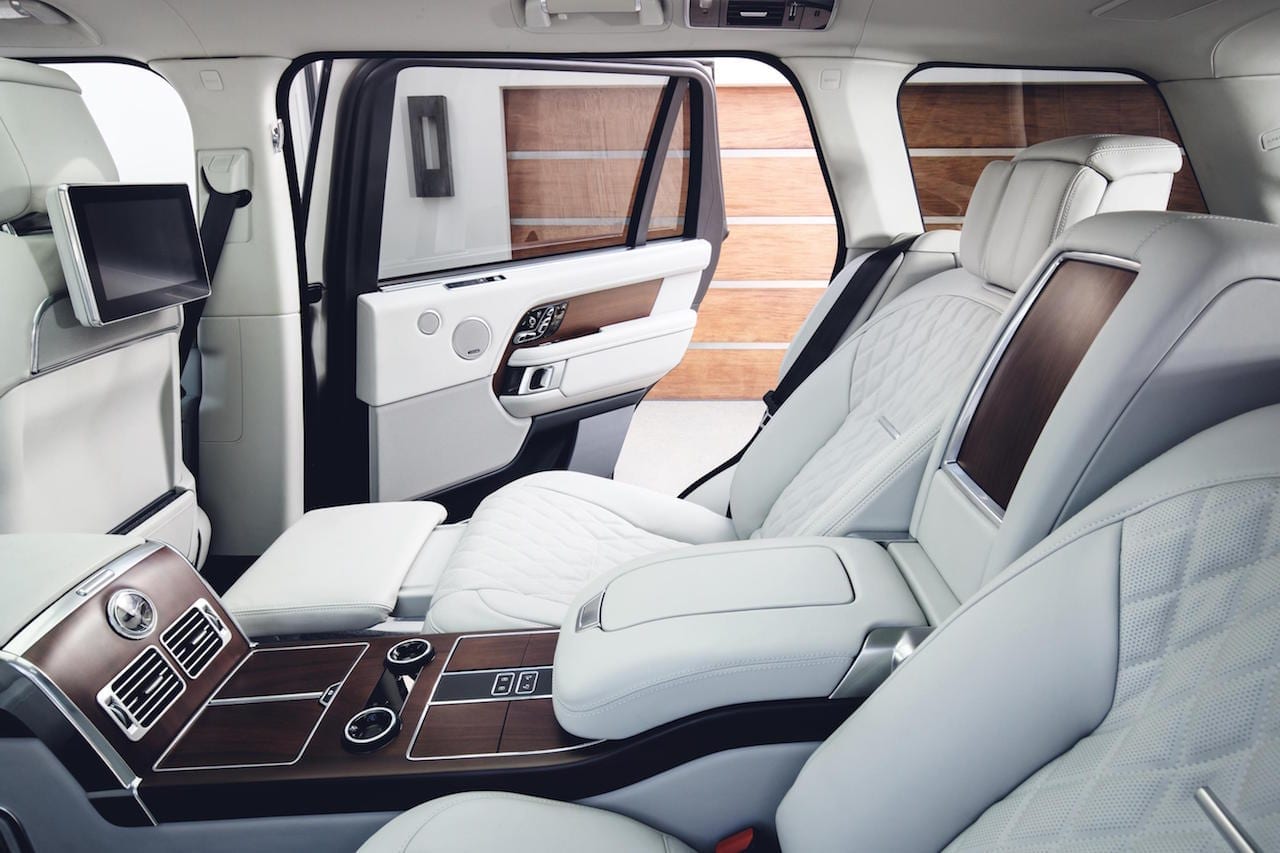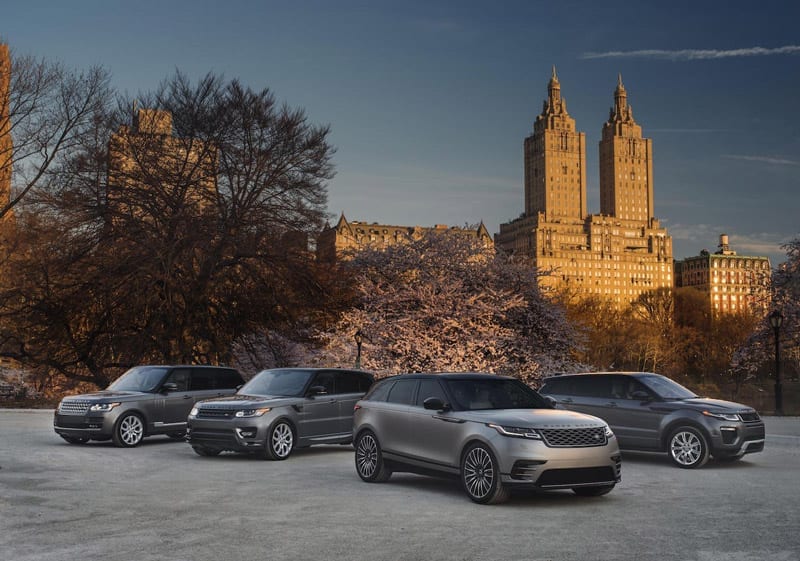 The first hybrid-powered Range Rover, the aptly-named Range Rover Hybrid, joined the range in 2013 – the same year that the second-generation Range Rover Sport was revealed in New York. These were followed in 2015 by the Range Rover Sport SVR – the first Range Rover to be produced by JLR's Special Vehicle Operations team. With 0-62 in 4.5 secs and a 176mph on tap, the Sport SVR is the fastest Land Rover ever.
2015 also saw the introduction of the Range Rover SVAutobiography and the Evoque Convertible, while the new Velar (remember that name?) was launched in 2017. It's hard to pin-point exactly where the Velar sits in the range; it's priced above the Evoque and 2018's Evoque-based Discovery Sport, it's on a par with the more off-roady Discovery, and it costs less than the Range Rover Sport and Range Rover. Whatever, the Velar it is undeniably good looking and your dealer would doubtless be happy to explain.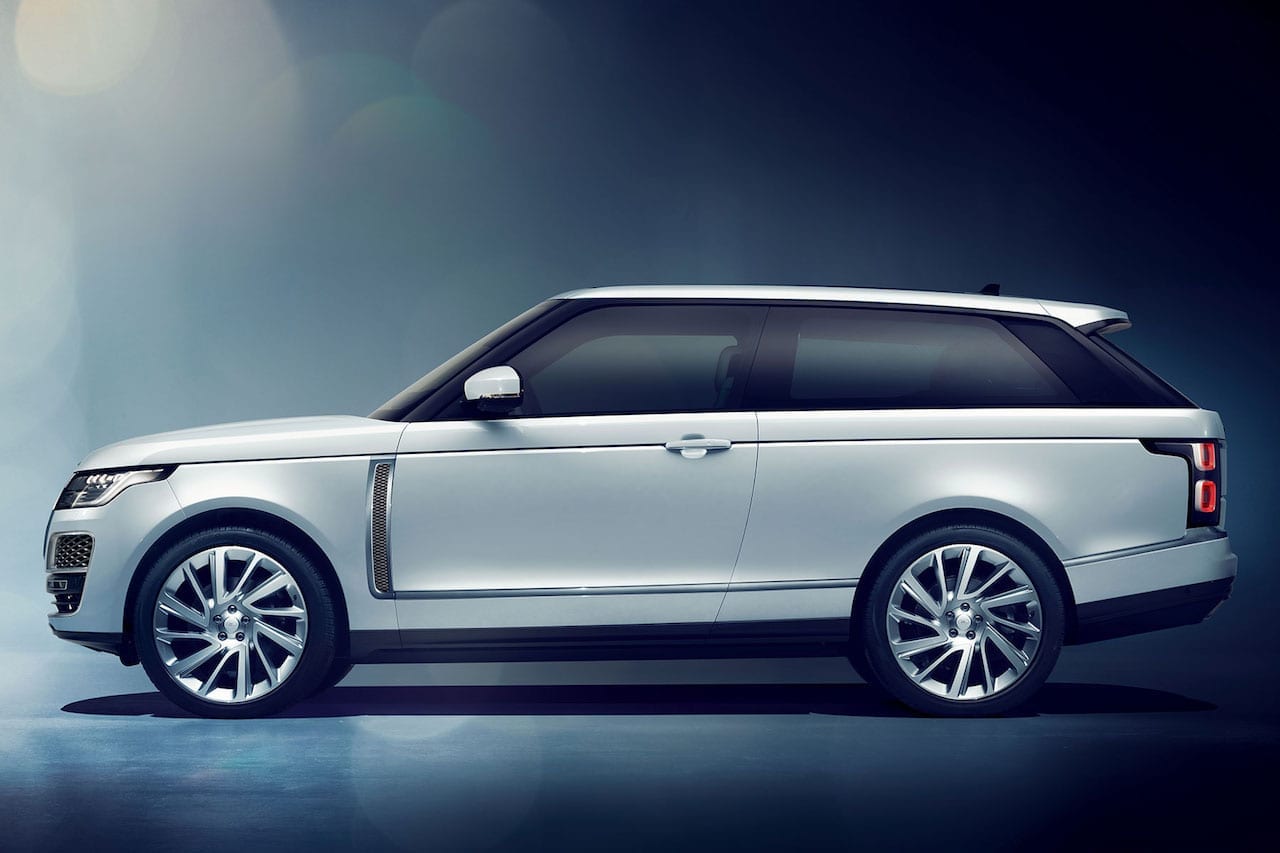 Those with much more to spend and who are happy with just three doors may wish to check out one of the 999 SV Coupés to be built, also by the SVO team. This will set you back an eye-watering £242,125 – or £240,125 more than the Range Rover Classic in 1970.
Ford and Jeep may have been the 4×4 SUV pioneers, but there's no doubt that the Range Rover was the seminal luxury 4×4 SUV. Over the past few decades many manufacturers have turned out a wide variety of competing models, and more recently Bentley, Lamborghini and Rolls-Royce have taken the concept to ever higher levels, with Aston Martin's Lagonda brand also set to join the fray.
The fifth-generation Range Rover is due in about three years and word is that it will eclipse the super-luxury SUV competition. It's a tall order, but with so many decades of 4×4 heritage we wouldn't bet against.
Although Range Rover ownership may seem like an unrealistic dream, we at JBR Capital can swiftly create a bespoke and affordable finance arrangement to suit your needs. So if you'd like to turn that dream into reality then please speak with one of our Range Rover finance experts today on 020 3355 0035 to discuss your options.