If you're considering purchasing a Maybach, talk to us. We are high-end car finance experts, and can put together a bespoke, flexible arrangement to suit your financial circumstances, your car, and your future needs.
Our personal service means that we can take into account many more factors than a high street lender – for instance the car's true residual value, other assets you may own or your business situation – and come up with a fast decision and a plan to suit you. We often offer lower payments than other lenders, and we can offer finance to clients who may be turned away by the computer-driven checklists of other companies. So contact us about finance, either before you start hunting for the perfect Maybach, or after you've decided on your dream car.
BESPOKE FINANCE
Finance personally designed to suit you and your vehicle
EXPERT KNOWLEDGE
We specialise in high-end vehicles. That's our only focus
PERSONAL SERVICE
Face-to-face conversations, decisions made by humans
Competitive rates
Fast results, with the ability to achieve low monthly repayments
Maybach: The Chairman's Choice
The mantra 'less is more' is unlikely to be in daily use at Maybach headquarters. Unashamedly luxurious, these impressive and sumptuously appointed limousines are a testament to the very peak of the car-builders' art and have a road presence that is simply awe-inspiring.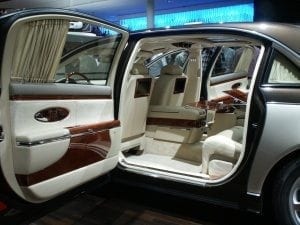 The Maybach name itself dates back to 1912, and it was originally founded to build engines, for railway locomotives, aircraft and airships. In fact, two of the recent Maybach models nodded to the company's roots by using the name 'Zeppelin' after the famous, and equally luxurious and stately, airships of the 1920s and '30s.
But in the 1920s the company branched out into making cars – luxury limousines, akin to Germany's Rolls-Royce, which were very highly regarded right up until the 1940s, when war intervened. Sadly, the company's fortunes dwindled after 1945, and in 1960 Daimler-Benz purchased the firm, using them to produce limited edition, hand-crafted versions of their top-of-the-range Mercedes limousines for a number of years.
The marque resurfaced in 1997, however, when Daimler showed a brand new car – albeit built on Mercedes S-Class underpinnings – which went under the Maybach name. When it went into production, in two sizes, named the 57 and 62 after their respective lengths in decimetres, the car was well received but the timing, in the teeth of a worldwide recession, was somewhat unfortunate.
The billionaire businessmen, diplomats and heads of state who were lucky enough to be able to afford one of these Teutonic titans formed a small but faithful following, however; the car's interior fittings, flawless engineering and astonishing build quality made it a highly sought-after vehicle.
The Maybach line continued serenely on until 2013, when the decision was made that, with around 3,000 vehicles sold worldwide, production would be wound up. However, in another twist the name was revived in 2014, with production of a new Mercedes S-Class-based model range, the S500/550 and S600. Again luxurious and incredibly well-appointed, this is bound to become a firm favourite with the global wealthy and demanding.
If you could see yourself in the cosseting luxury of a Maybach, do please contact us; we specialise in bespoke finance for exactly this type of prestige vehicle, up to a value of £2.5m.
Financing Your Maybach
Key Points
Payments
Very competitive monthly payments. Can be fixed or variable
Interest Rate
Decided at the start of the arrangement, if fixed; can also vary based on a pre-agreed formula
Deposit
Usually 10-20% but can be anything from zero to a much higher amount
CREDIT ASSESSMENT
Our judgement of your ability to afford the payments, based on our own very personal, tailored criteria
RESIDUAL VALUE
What we assess your vehicle will be worth at the end of the agreement, based on our expert knowledge of the high-end car market
PCP
Otherwise known as Personal Contract Purchase, we currently only offer this through our McLaren Financial Services partnership. Contact us for more details
'Nothing offers the same luxury and sophistication as the Maybach. And the Prestige and luxury car finance package I was offered is equally unique.'
A pleased Maybach owner
'As the CEO of a large company, I simply don't have time to waste. JBR's service was quick, efficient and expert. Top marks.'
A Maybach-buying businessman
Top Maybach Models We Finance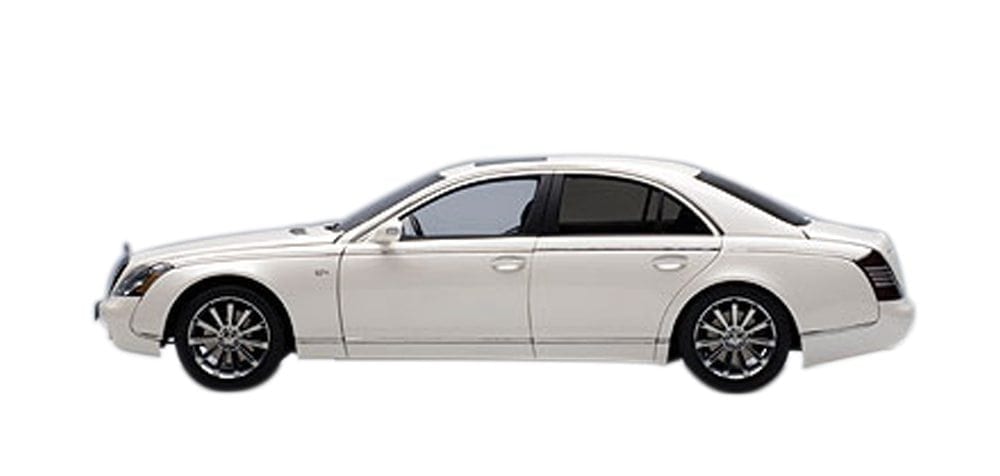 57
Enormously upmarket limousine, 1997-2013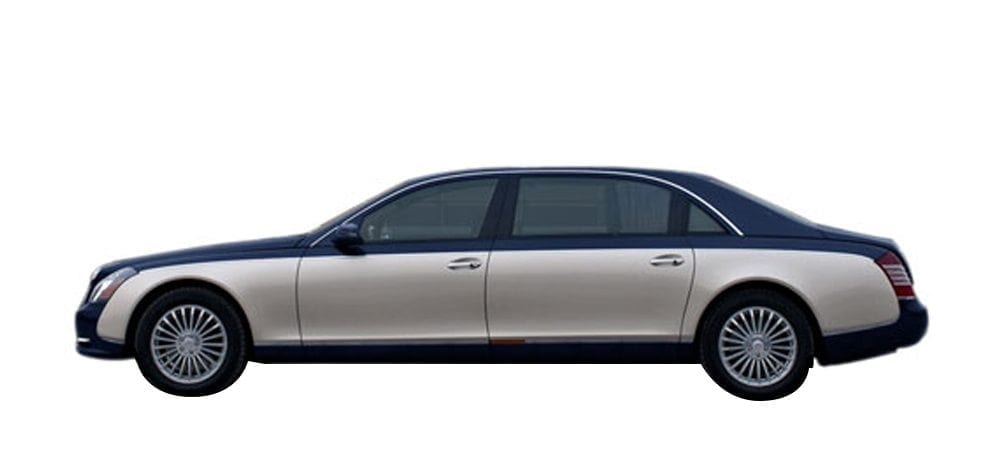 62 ZEPPELIN
Long-wheelbase special edition limousine, 2009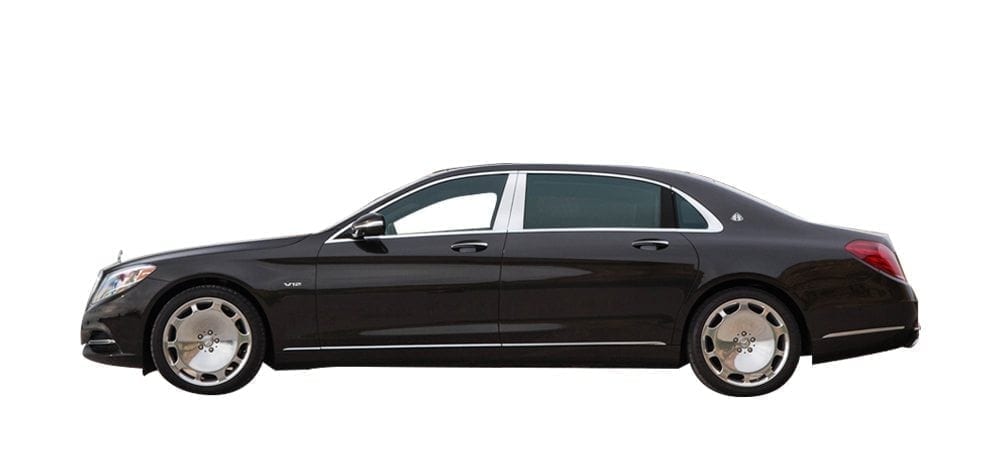 S600
Mercedes-Maybach badged luxury car, 2015-now
Expert, independent and secure
We are happy to lend anything from £25,000 to £3m, and to date we have loaned over £206m. We pride ourselves on personal service, which means that we don't just punch numbers into a computer and wait for an answer – we talk to you, use our expert knowledge to assess you and your vehicle, and arrange a finance package to suit your needs.
As a result, we have received numerous awards and nominations, including the Auto Finance Awards, Motor Finance Awards and Car Finance Awards.
Backed by Cabot Square Capital, our management team has decades of combined experience in the worlds of automotive finance and financial services. We are full members of the Finance & Leasing Association and abide by its FLA Lending Code on trading fairly and responsibly. We are also authorised and regulated by the Financial Conduct Authority.
Get in touch for fast, flexible Maybach finance tailored to your needs