McLaren Buying Guide
MᴄLAREN'S RACING ROOTS AND HISTORY
Whichever McLaren you choose, it will have a vast amount of motor racing heritage and experience behind it. From the company's birth in 1963 all the way to today, the brand has been steeped in competition – in fact, they are the only manufacturer to win the Formula 1 World Championship, the Indianapolis 500 and the Le Mans 24 Hours.
The modern road cars, however, came out of a decision in the late 1980s to build "the finest sports car the world has ever seen" as company principal Ron Dennis put it. The result was the legendary McLaren F1 which was at its launch in 1994 a very fast, ultra-light, supremely capable road-going vehicle. However the company soon succumbed to public pressure and built a racing version which almost immediately won the 24 Hours of Le Mans, cementing the F1's status as one of the finest sports cars of all time.
However, other than a collaboration with Mercedes to build the fabulous SLR, McLaren didn't immediately follow up the success of the F1 until 2010 when they announced their ambition to build supercars again, ambitiously promising to launch one new model every year. The first was the supremely accomplished 12C, a worthy heir to the F1, and since then there have been, among others, the McLaren 570s and 650S, the 675LT, the astounding P1 and the most recent addition to the stable, the 720S. All united by the single aim to provide the finest performance possible, their trim levels and degree of comfort vary from civilised and luxurious to stark and stripped-down, but every McLaren is a superb driver's car. Braking, suspension, engine performance, electronics and aerodynamics are all optimised to give the finest driving experience possible.
Every car enthusiast should drive a McLaren one day, just to discover the limits of motoring technology.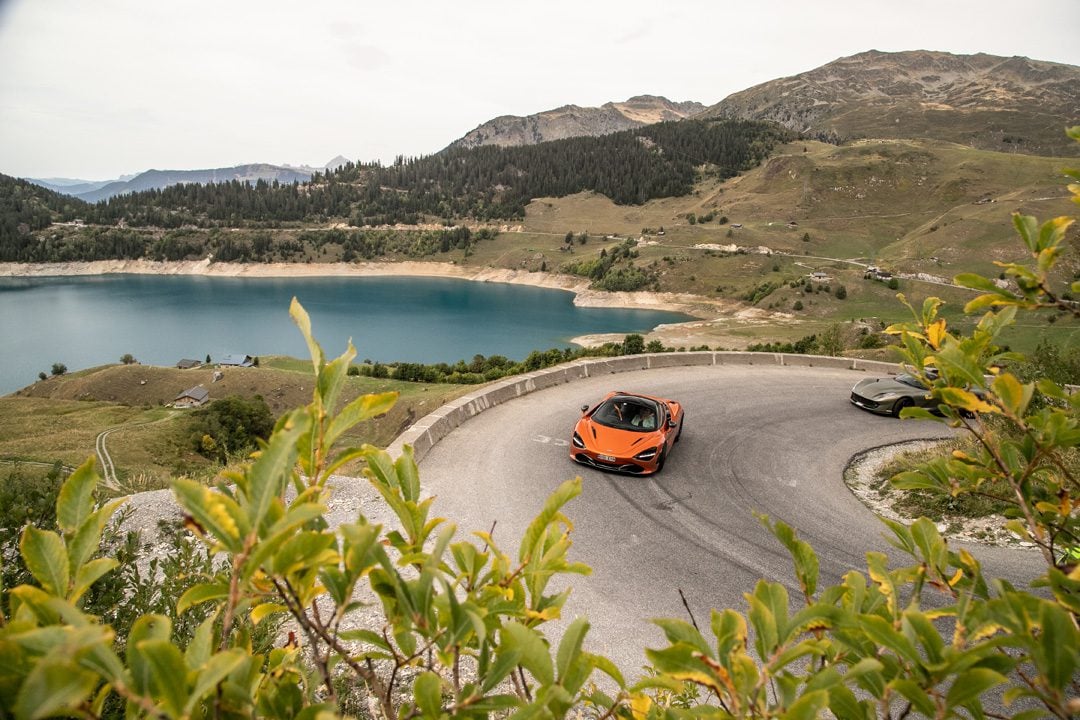 1. Owning a McLaren
With the list price of a McLaren F1 exceeding £10 million, McLaren ownership is not for the faint of heart. It is possible to find a used car for less, but this level of high-end sports car tends to change hands on a regular basis with depreciation for the first few years. The racing car market is less forgiving, with prices that appear to be rising in some areas. 
2. Maintenance / Insurance/ Additional Costs
McLaren cars are considered high-performance vehicles and as such, they may require more maintenance than a typical car with insurance also being at a premium. Supercars need more than their fair share of regular oil changes, tire rotations, and brake inspections, as well as more specialised maintenance such as gearbox and suspension adjustments. Additionally, because McLarens are built with advanced technology and high-quality materials, the cost of repairs and replacement parts can be higher than for a standard vehicle. However, depending on how you drive, the outlay here shouldn't be any higher than that of any other high-end modern sports car. 
3. What to look for?
Any high-end supercar should also have a comprehensive main dealer or approved specialist service history, as any significant period of neglect could end up costing you a lot of money to repair. See our used McLaren listings from some of our partners.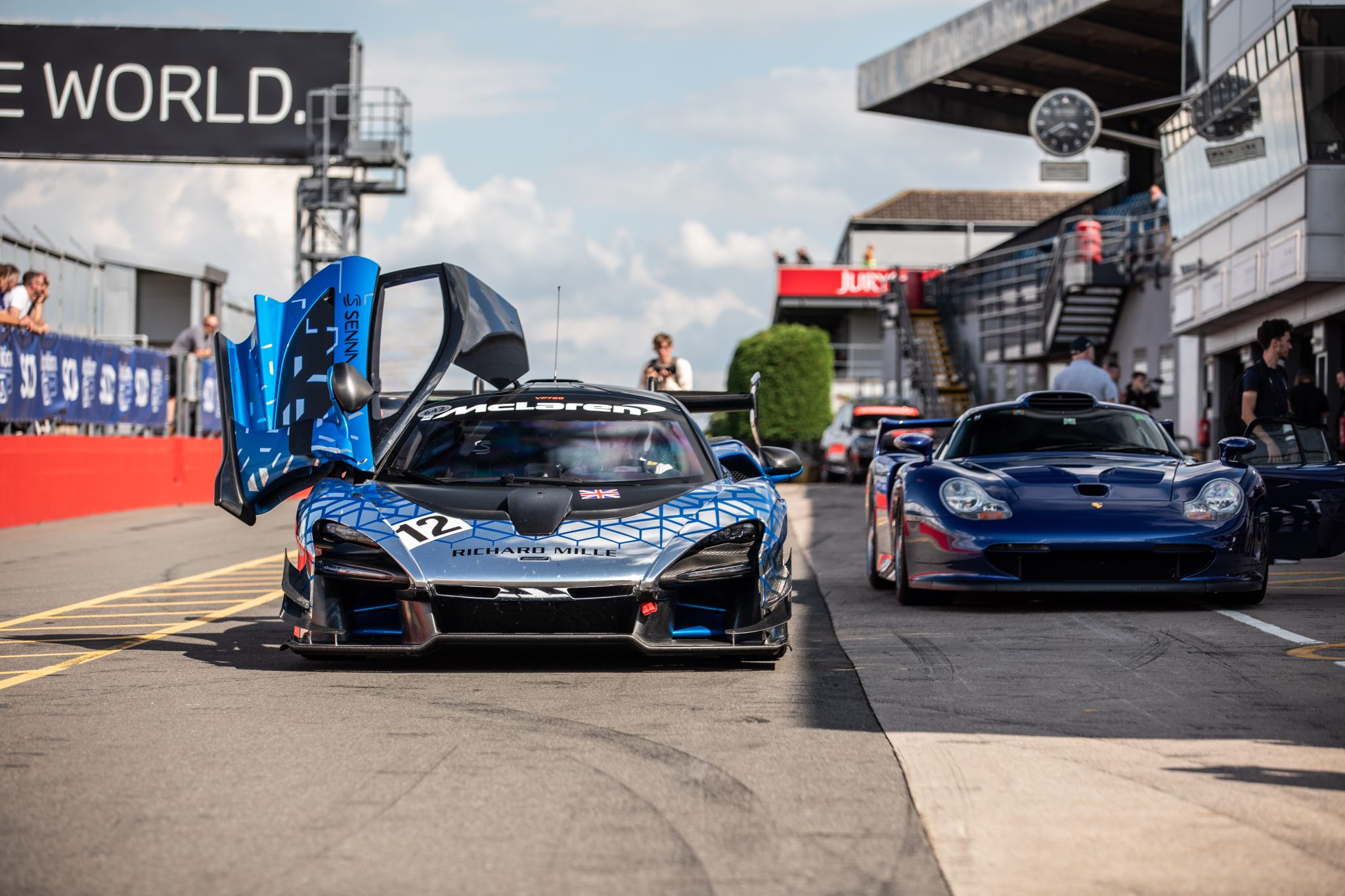 How to buy a McLaren Supercar?
BUY A BRAND-NEW McLaren
There are several McLaren dealerships, six in England, providing full service and maintenance facilities. As of 2021, McLaren has a total of 12 dealerships across the UK, primarily located in major cities.
Link to McLaren Dealer Locator
BUY A USED McLaren
A McLaren should never be purchased on a whim, but if you can afford the maintenance, a previously owned McLaren is a great way to travel. Like any used vehicle, a second-hand McLaren may have issues that will need to be addressed. Some common issues with used McLarens include:
High mileage: McLarens are high-performance cars that are built to be driven hard, so it's not uncommon for them to have relatively high mileage. This can lead to wear and tear on the engine, transmission, and other components, which may need to be checked.

Maintenance history: A used McLaren might have a poor maintenance history, which can lead to problems down the road. It's important to check the vehicle's service records and for the more expensive purchases, it is worth having a mechanic inspect the car before making a purchase.

Modifications: Some used McLarens may have been modified by previous owners, which can lead to issues with performance or reliability. It's important to know what modifications have been made to the car and how they may affect its performance and/or reliability.

Accidents: Some used McLarens may have been in accidents, which can lead to issues with the car's performance, handling, or structural integrity. It's important to check the vehicle's history to see if it's been in any accidents. Again a trained mechanic should be able to steer you.
McLaren are known for their engineering excellence, and with a proper maintenance and care, they can and should last a long time.
Most importantly do not be swayed by the undoubted experience of your test drive. Buy with your head above your heart.
Purchase a McLaren from one of our Trusted Dealer Partners of the Find Your Passion Marketplace.
How to finance your Mclaren?
There are several ways to finance the purchase of a McLaren, including:
Traditional car loan: A car loan is a type of personal loan that is specifically used to purchase a vehicle. You can apply for a car loan through a bank, credit union, or other financial institution.
Lease: Leasing a car is similar to renting it. You make monthly payments for the use of the vehicle for a set period of time, typically between two and four years. At the end of the lease, you can either return the car or buy it outright.
Personal loan: Personal loans are unsecured loans that can be used for a variety of purposes, including the purchase of a car. Personal loans can be obtained from banks, credit unions, and online lenders.
Paying cash: If you have the funds available, congratulations, you can purchase a McLaren outright.
Ultimately, the best way to finance a McLaren will depend on your personal circumstances, including your credit score, income, and the amount you are able to put down as a down payment. It is recommended to compare rates and terms from multiple lenders before making a decision.
BEST WAY TO FINANCE A McLaren
There are several financing options available to get you behind the wheel of a new or used McLaren.
Hire purchase allows you to pay for your car in monthly instalments with the option of purchasing it outright at the end of a fixed-term contract. Lease purchase agreements, like hire purchase agreements, allow you to make regular payments, but with lower monthly fees due to a final 'balloon payment', usually paid at the end of the term.
You can access pre-approve funds from independent finance specialists, like JBR Capital, allowing you to bid confidently up to an agreed-upon value during the auction. If your bid is successful, the auction funds will be available immediately.
If you want to buy a car without selling your current one, equity release is a great option that allows you to borrow against the value of your existing car collection.
Hire Purchase – All You Need to Know
Car Finance – FAQs
Lease Purchase – Ultimate Guide
Which Mclaren should I buy?
The McLaren model you should buy depends on your personal preferences, budget, and intended use for the vehicle. Some popular McLaren models include:
Sports Series: The Sports Series includes the 570S, 570GT, and 600LT models. These are designed for daily driving and are more affordable than other McLaren models.
Super Series: The Super Series includes the 720S and 765LT models. These are more powerful and expensive than the Sports Series, but still suitable for daily use.
Ultimate Series: The Ultimate Series includes the Senna and Speedtail models. These are track-focused and have advanced aerodynamics, making them ideal for enthusiasts who plan to take their McLaren to the track.
GT Series: The GT Series includes the McLaren GT, a grand tourer model which is a comfortable, luxury and long distance touring car.
Ultimately, you should consider factors such as your budget, intended use for the vehicle, and personal preferences when choosing a McLaren model. It's recommended to test drive the models of your choice and compare features and specifications before making a decision.
MCLAREN 540C
MᴄLaren 540C THE MOST ATTAINABLE MᴄLAREN?
Having concluded that McLaren needed a more attainable entry-level car, the Woking firm launched the 540C Coupé at the Shanghai Motorshow in April 2015. With customer deliveries commencing in early 2016, it was the second model to join what's now become a four-model Sports Series line-up. The McLaren 540c price is around £126,000.
Like its 570 siblings, the 540C is powered by McLaren's 3.8-litre twin-turbo V8, but in 540C guise, it produces 540PS with 540Nm of torque. Although that's 30PS down on the 570, the 540C can still muster 0-62 in 3.5 secs, 0-124mph in 10.5 and a 199mph top speed.
The 540C shares the 570's carbon fibre 'MonoCell II' tub which, with larger door apertures than the earlier 12C, 650 and 675 models, makes getting in and out that much easier. The 540C also has the 570's aluminium body and double-wishbone suspension with front and rear anti-rollbars and independent active dampers offering Normal, Sport and Track settings, but the 540C's dampers are tuned differently with a greater focus on day-to-day driving on normal roads.
The 540C's floating centre console, dash and interior is also common to the other Sports Series models, but in addition to price, engine output and damper tuning, there are a few other subtle differences. At 1,313kgs the 540C weighs 2kgs less than the 570C, and it has its own cast alloy wheels shod with Pirelli P Zeros. (The 570s come with P Zero Corsas). The 540C also has iron rather than carbon-ceramic brake discs and a slightly different rear diffuser.
According to Evo (Oct 2016), "As fast as the Porsche 911 Turbo is, and as wonderful as the Audi R8's V10 engine is, neither offers the same level of connection and interaction that the 540C does".
MᴄLaren 540C Price
As of today, the average price of a McLaren 540C in GBP is around £100,000. 
MᴄLaren 540C Finance
Every hybrid or fully electric car is unique, we offer highly personalised, custom-built finance solutions to suit you, your financial needs and the car itself.
MᴄLaren 570S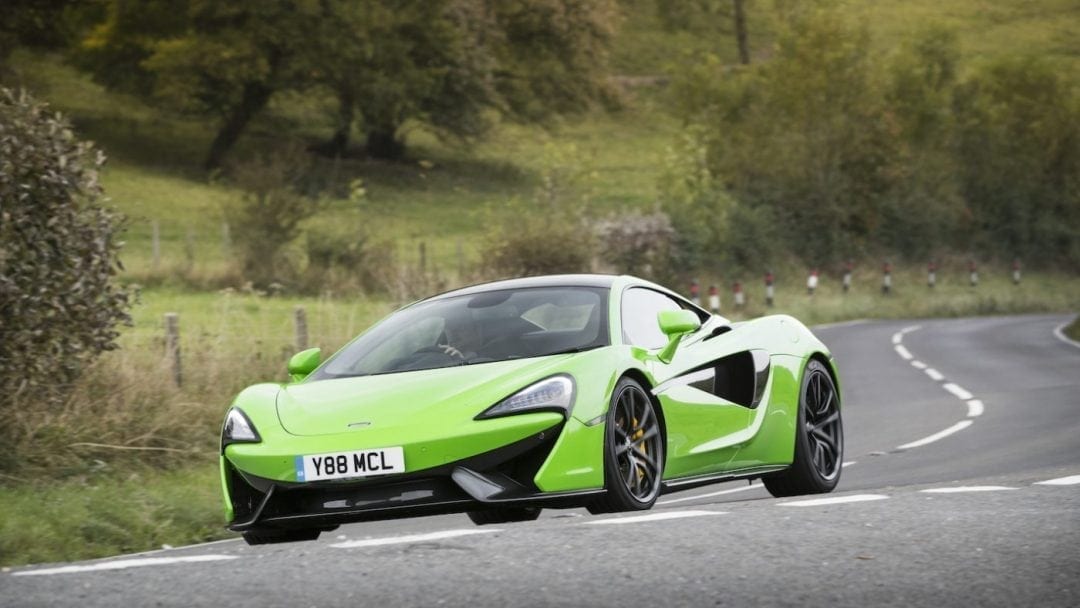 SUPERCAR PERFORMANCE WITH DAY-TO-DAY USABILITY
First unveiled at the 2015 New York Motorshow, the 570S Coupé was the first of McLaren's four Sports Series models, the other three being the 570GT, the 540C and the McLaren 570S Spider – all accomplished and thrilling performers with high levels of comfort, refinement and everyday usability.
The 570s are powered by McLaren's mid-mounted 3.8-litre twin-turbo V8 that pumps out 570PS with 600Nm of torque. Power is transmitted to the rear wheels via a 7-speed Seamless Shift Gearbox (SSG).
With a rigid carbon fibre tub and more easily repairable aluminium bodywork the 570S Coupé tips the scales at 1,313kgs, making it over 140kgs lighter than its nearest rivals (namely the Audi R8 V10 and 911 Turbo) while also boasting a class-leading power-to-weight figure of 434PS per tonne. The quoted performance figures are 0-60mph in 3.1 secs, 0-100 in 6.3, the standing quarter mile in 10.9 secs with a 137mph terminal speed and a 204mph top speed.
Key exterior features include flying buttresses which improve airflow, cooling and downforce, F1 and P1-influenced dihedral doors with floating tendons which help channel air to the engine air intakes, and a concave rear screen which with thinner B-pillars provides good rear and rear-three-quarter vision.
At launch, the McLaren 570S price retailed at £143,250 (£145,305 in late 2017). Introduced in 2017, the 570S Spider features a retractable hardtop and weighs an extra 46kgs, although its structural rigidity is unchanged. The first 400 Launch Edition Spiders are priced from £164,750, and potential customers may wish to note that with the roof retracted the Spider's top speed is reduced to 196mph.
How much is McLaren 570S?
TAs of today, the average price of a McLaren 570S in GBP is around £140,000.). Previously-owned cars are being offered region £95k to £250k.
MᴄLaren 720S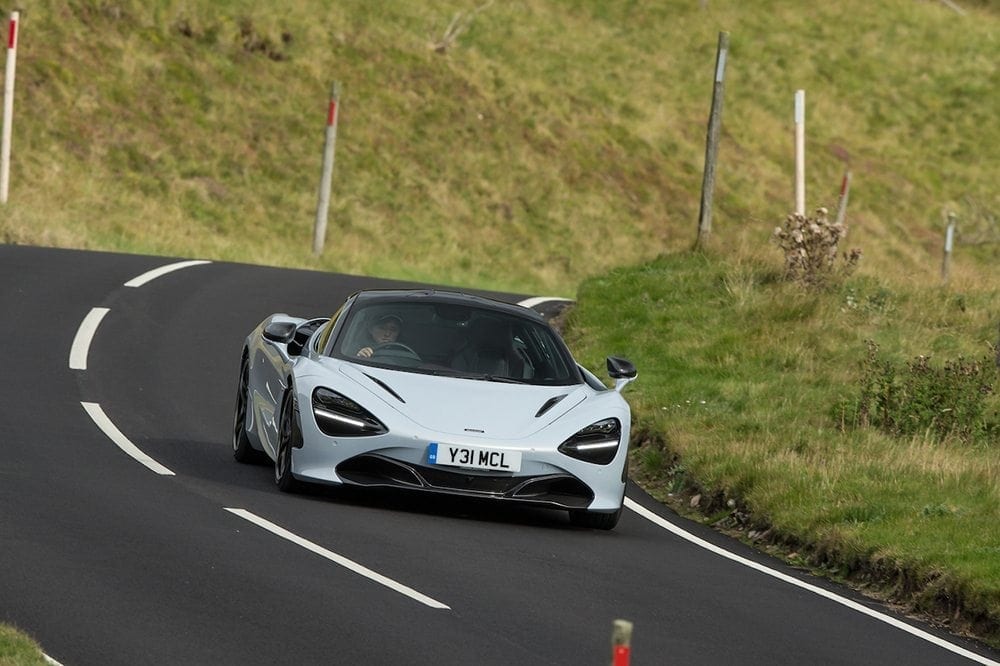 720S – THE MOST COMPLETE SUPERCAR?
Sitting between the now out-of-production P1 Ultimate Series McLarens, and the 540/570C Sports Series is the Super Series. This is comprised of the 650S and 675LT models which were launched at the Geneva show in 2014 and 2015 respectively. Both are developments of the original MP4-12C from 2011 and so could now be considered to be a bit long in the tooth.
Enter the 650's replacement at Geneva in 2017. The new 720S is powered by a new 3,994cc twin turbo V8 that makes 720PS along with 770Nm of torque, with drive to the rear wheels via McLaren's existing 7-speed SSG transmission. Weighing-in at 1,283kg dry, the quoted performance figures are very much in the hypercar league: 0-60mph in 2.8 secs, 0-62 in 2.9, 0-124 in 7.8, 0-186 in 21.4, the standing quarter mile in 10.3 and a 212mph top speed.
Like the 540 and 570 models, the 720S has a largely aluminium body 'shrink-wrapped' around a carbon fibre Monocage II central tub and upper structure, with double wishbone suspension, active damping and Proactive Chassis Control II.
The 720's interior is McLaren's most luxurious and sophisticated to date. Approaching the car triggers a Welcome Sequence whereby the mirrors fold out, the indicators sweep, the courtesy lights come on and the engine bay is illuminated in red light. The Folding Drivers Display instrumentation comes to life when the driver's door is opened, along with the central infotainment screen. Other features include a comprehensive real-time data capture app along with cutting-edge telemetry systems, while the speaker cones of the optional Bower & Wilkins audio system are made from Kevlar and carbon fibre.
How much is a McLaren 720s?
Customer deliveries commenced in May 2017 with the McLaren 720s price, retail starting at £208,600, although if you wish to be among the 20% of 720S buyers who commission McLaren Special Operations to build a fully personalised, mechanically identical McLaren 720s Velocity version, then prices start at £335,000. 
The price of a used McLaren on Find Your Passion starts at £180,000 (as found Feb 2023).
MCLAREN F1

McLaren F1: STILL THE ULTIMATE SUPERCAR?
After four years of meticulous planning, design and development, McLaren first revealed its groundbreaking, three-seater F1 at Monaco's Sporting Club in May 1992. Designed by McLaren's Gordon Murrary, with the carbon fibre body and interior penned by ex Ford, Lotus and Jaguar designer Peter Stevens, the F1 McLaren was to be the fastest, most exhilarating, most refined, most practical and indeed the finest road-going supercar the world had known, and quite possibly would ever know.
The McLaren F1 price stands at £540,000 apiece (almost £400k more than a Lamborghini Diablo VT) and powered by a bespoke, naturally-aspirated, 627bhp BMW Motorsport V12, early customer deliveries commenced in late 1994, with a car being made available to selected media at around the same time. Autocar & Motor was the only magazine permitted to accurately measure its performance, and the results were staggering: 0-60mph in 3.2 secs, 0-100 in 6.3, 0-200 in 28.0, 30 to 70 in 2.1, 60-80 in 1.2, the standing quarter mile in 11.1 secs at 138mph with an estimated 235mph top speed – estimated because no UK facility could cater for a top speed run.
That estimate proved to be conservative. In March 1998 at VW's Ehra-Lessian test track in Germany, racing driver Andy Wallace achieved a two-way average of 240.14mph (albeit with the rev limiter removed), thus comfortably establishing a new world record.
For purity of driving the McLaren F1 came without interferences like traction control and anti-lock brakes (70-0mph in 49.5 meters), but it handled as well as it went, and it was exceptionally easy to drive, especially by supercar standards.
Production ended in May 1998, by which time the UK on-the-road price had risen to £634,500 (when a Ferrari F50 was a mere £350k) and a little under 70 of the original, short-tail F1 road cars had been built.
The McLaren F1 was, is and shall ever be the stuff of legend.
How much is MCLAREN F1?
Due to its limited production run and high level of prestige, the McLaren F1 is considered to be a collectible vehicle and its value can fluctuate greatly depending on various factors such as condition, mileage, and ownership history.
As of 2021, the average price for a McLaren F1 in the UK ranges from £8 million to £12 million or even higher for pristine, low-mileage examples. However, the actual value of a McLaren F1 can be much higher or lower depending on its individual provenance. F1s do come up for sale on our Find Your Passion marketplace, but they shift fast, just like the car itself.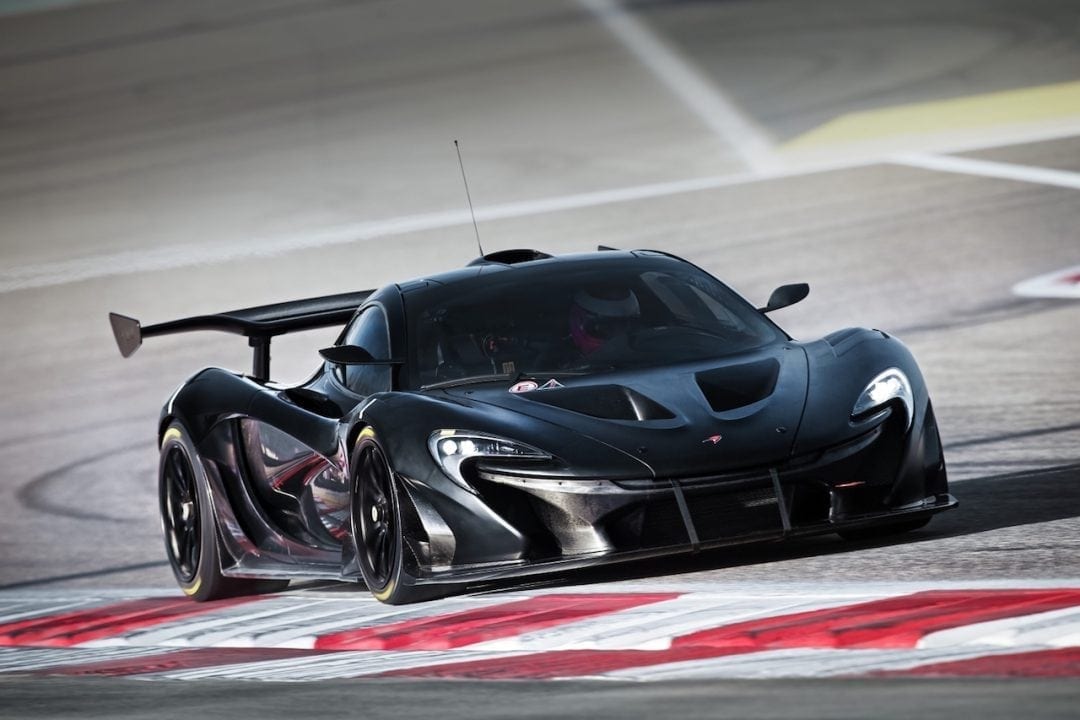 P1: SUCCESSOR TO THE LEGENDARY F1
It took 15 years for McLaren to come up with the spiritual successor to the legendary F1, but in 2013 along came the P1 McLaren – a Woking-built plug-in hybrid which its maker confidently proclaimed to be "the best driver's car in the world".
Constructed around a 90kg carbon fibre MonoCage tub, the rear-drive McLaren P1 is powered by a McLaren's mid-mounted 3.8-litre twin-turbo V8 tuned to produce 737hp. The V8 integrates with an electric motor and together they make 916hp with 900Nm of torque, and among many other hi-tech features are Instant Power Assist, Kinetic Energy Recovery (KERS) and Drag Reduction (DRS) systems.
The figures are 0-62mph in 2.8 secs with an electronically-limited 217mph top speed, although the P1 could reach 249mph when unlimited. It also accelerates from 0-300km/h (186mph) some five seconds faster than the 1990s F1.
Capable of driving over 10km in electric-only mode, the P1 weighs 1,391kg (dry) – this figure helped by there being no interior sound deadening while carpet was an optional extra. When on the move it generates aerodynamic downforce on par with a GT3 racer, but with even greater ground effect, both of which further improve the car's balance, stability and driveability.
To support McLaren's belief that the P1 was the "fastest ever production car on a racing circuit", the company took one to the Nordschleife and it lapped in "under seven minutes". How much under seven minutes was never revealed, but a shootout on Silverstone's Club circuit in late 2015 saw the P1 lap in 58.24 secs. This was 0.23 and 0.34 secs quicker than the 918 Spyder and LaFerrari respectively, but the three times were so close as to be inconclusive.
How much is A Mclaren P1?
Due to its high level of performance and exclusivity, the McLaren P1 is highly sought after by collectors and enthusiasts.
As of 2021, the average price for a McLaren P1 in the UK ranges from £1.5 million to £2.5 million or higher for low-mileage, highly-optioned examples. However, the actual value of a McLaren P1 can fluctuate greatly depending on its individual circumstances, such as its condition, mileage, and ownership history.
MCLAREN P1 GTR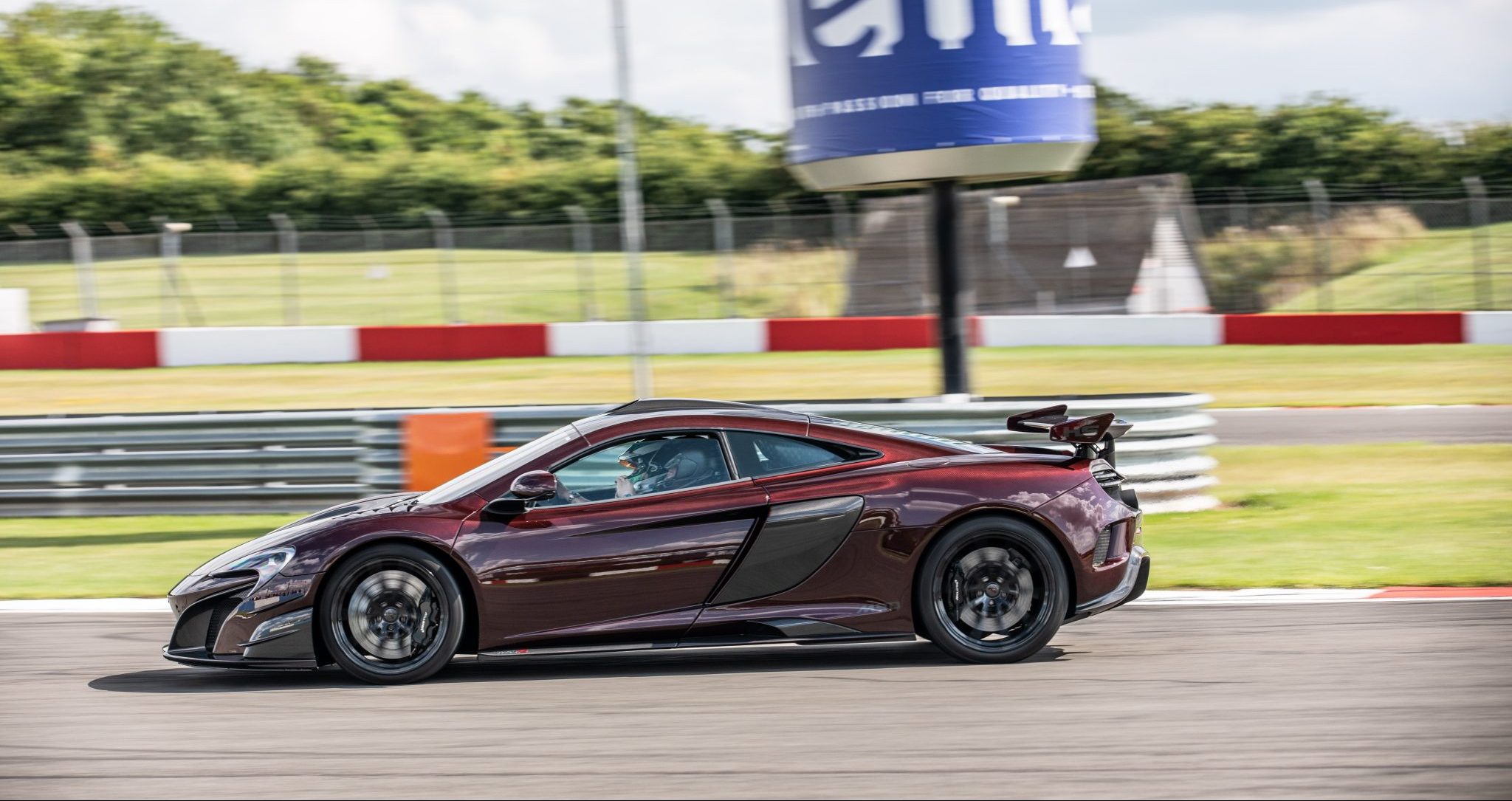 Overview
THE TRACK-ONLY P1
Created to celebrate the 20th anniversary of the McLaren F1 GTR's victory in the 1995 Le Mans 24hr, the track-only P1 GTR was first revealed in pre-production form at the 2014 Pebble Beach Concours event, with the production version getting its first public viewing at the 2015 Geneva show.
The recipe for the P1 GTR was simple; increase the output of the road-going P1's 3.8-litre V8 twin turbo/electric hybrid powerplant from 904bhp to 986bhp, and add an ERS-style push-to-pass system. Add a larger, rear wing with a F1-derived Drag Reduction System and a more aggressive front splitter which together increases downforce by 10% at 150mph in corners without compromising speed on the straights. Fit race-spec suspension with a lower ride height and a wider front track. Fit 19-inch racing alloys, Pirelli slicks and a pneumatic jack system. Fit a bespoke, twin-pipe titanium alloy exhaust and polycarbonate side windows, and relocate the mirrors to the A-pillars to reduce drag and allow the driver a better rear view. Also relocate many of the key controls to the F1-derived, paddle-shift steering wheel and replace the road P1's glass engine bay and roof panels with carbon fibre parts.
The net result of all this and more is a car that can accelerate to 62mph in 2.4 seconds (0.4 secs faster than the road P1), hit 225mph (+ 8mph) and generate around 2.5 lateral g (+ 0.35g).
Initially limited to a production run of 58 cars, the P1 GTR was offered only to existing owners of road P1s for £1.98 million – about twice as much as the road car although the extra cost also included a series of driving events at current F1 tracks around the world with access to McLaren technicians and engineers, as well as McLaren's race simulators and driver fitness team.
Of the 58 P1 GTRs built, 27 have subsequently been converted for road use by Lazante Motorsport, the British outfit which had entered and run the '95 Le Mans-winning F1 GTR. Due to this demand McLaren built six additional P1 GTRs.
How much is A Mclaren P1 GTR?
As of 2021, the average price for a McLaren P1 GTR in the UK is estimated to be around £3 million or more. However, the actual value of a McLaren P1 GTR can vary greatly depending. It's worth noting that the McLaren P1 GTR was only produced in a limited quantity, and its value is expected to increase over time due to its scarcity and prestige. As a result, the value of a McLaren P1 GTR can fluctuate greatly and may be much higher or lower than the estimated average price. Check out our Find Your Passion marketplace to see if there is a P1 GTR available today.
MCLAREN SENNA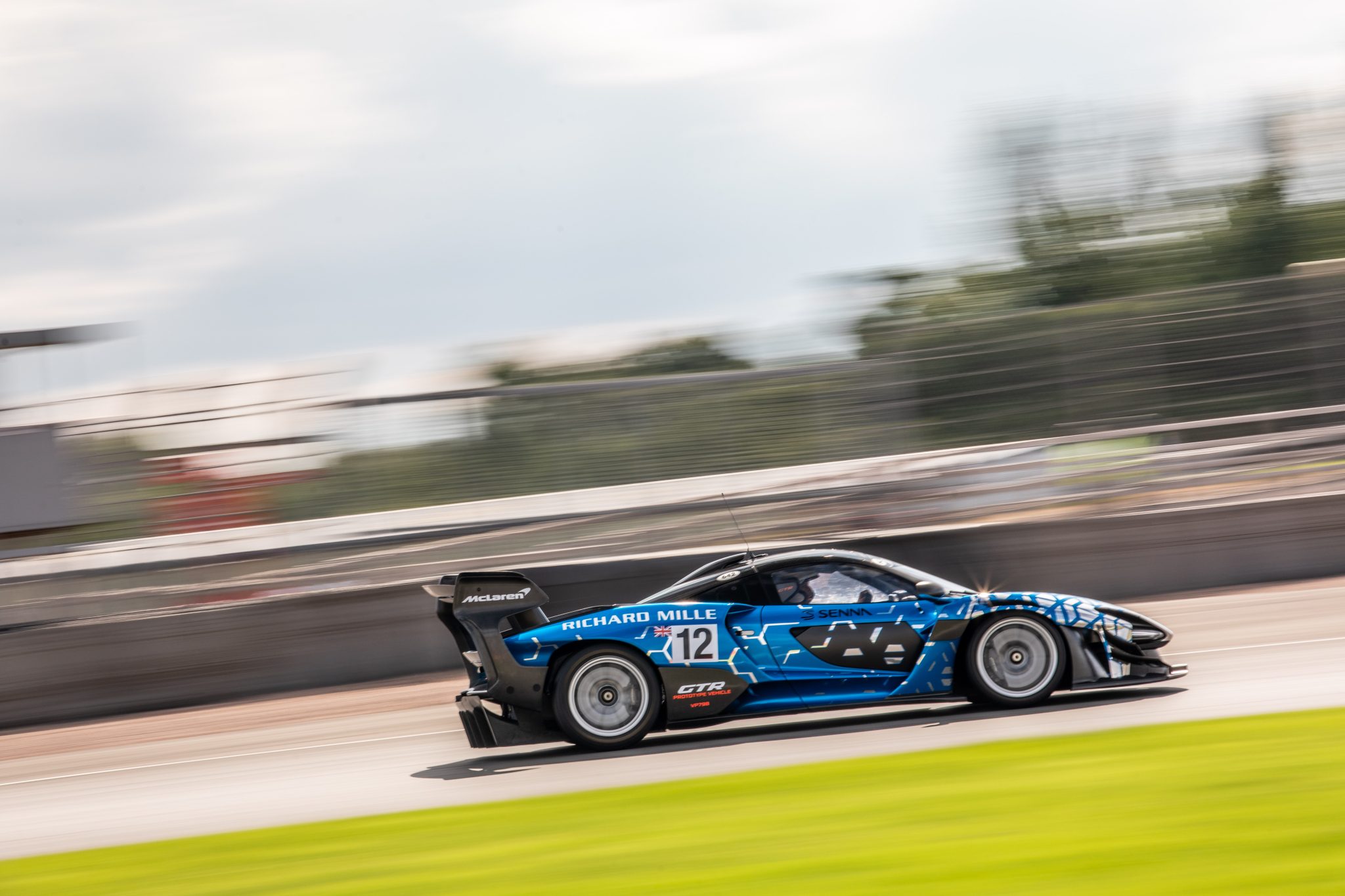 Senna: The Legend
The McLaren Senna is named after the late Formula One racing driver Ayrton Senna. The Senna was first introduced in 2018 and is considered one of the most extreme and track-focused road cars McLaren has ever produced.
The Senna is powered by a 4.0-liter V8 engine that generates 789 horsepower and 590 lb-ft of torque. It also features a lightweight carbon-fiber body, active suspension, and advanced aerodynamics. The result is a car that is capable of reaching top speeds of around 208 mph and can accelerate from 0-60mph in just 2.8 seconds.
The Senna is also known for its advanced aerodynamic design, with a massive front splitter, active rear wing and side air intakes that generate massive downforce and help to keep the car planted on the road.
Overall, the Senna is a high-performance car built for the track, with great handling and acceleration, it is considered one of the most desirable models for car enthusiasts and collectors.
How much is A Mclaren SENNA?
As of writing and in the UK you are unable to buy a new McLaren Senna, but there are some available on the second market, and as of writing there is one on our Find Your Passion marketplace. Normally selling around the £1million mark, this beauty is on sale for £999,950.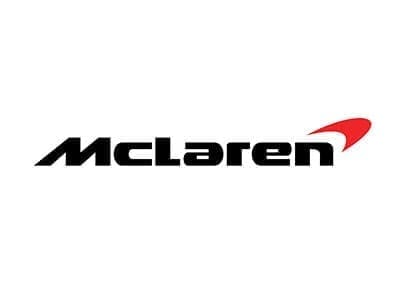 Quick Links Mclaren Buying Guide:
Get a Quote
Talk to our team