If you're considering purchasing a Ford, talk to us. We are high-end car finance experts, and can put together a bespoke, flexible arrangement to suit your financial circumstances, your car, and your future needs.
Our personal service means that we can take into account many more factors than a high street lender – for instance the car's true residual value, other assets you may own or your business situation – and come up with a fast decision and a plan to suit you. We often offer lower payments than other lenders, and we can offer finance to clients who may be turned away by the computer-driven checklists of other companies. So contact us about finance, either before you start hunting for the perfect Ford, or after you've decided on your dream car.
BESPOKE FINANCE
Finance personally designed to suit you and your vehicle
EXPERT KNOWLEDGE
We specialise in high-end vehicles. That's our only focus
PERSONAL SERVICE
Face-to-face conversations, decisions made by humans
Competitive rates
Fast results, with the ability to achieve low monthly repayments
Best of the Blue Oval
One of the greatest names in automotive history, at some time Ford has made a vehicle for absolutely everybody. Vans, lorries, buses, tractors, pickups, saloons, hatchbacks, estates, sports cars, SUVs, people-carriers, Grand Prix racers, Le Mans winners, rally legends… a bewildering range of things sport the famous blue oval.
Ford has a misleading reputation for rather humble farm beginnings with a utilitarian ideal culminating in arguably the original car – the  Model T. Don't be fooled. Henry Ford from the very beginning build cars for speed, racing and winning at Daytona Beach with his partners. With this racing pedigree Ford has always excelled on the track, though Ford Supercars are a rare thing from such a huge company generating millions of popular cars.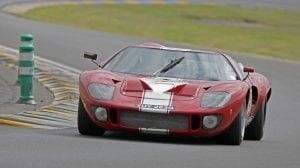 But for enthusiasts there are some real highlights. The Ford GT40, a four-time Le Mans 24-hour winner, has the status of a true legend, and they now sell, if they ever come to auction, for vast sums.
In 2005, however, Ford built a worthy homage to this all-time great in the form of the Ford GT. Roomier and more technically sophisticated, as you would expect from a car 40 years newer than its 1960s inspiration, the Ford GT was a great tribute, and much sought-after, but was only in production for two years.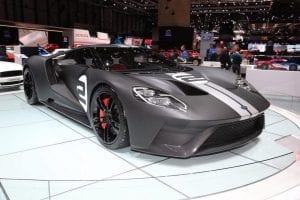 Recently, though the GT has made a return – a brand new, even higher-specification model involving plenty of exotic materials has been announced, and has also been slated to appear at the 2016 Le Mans race. Ford enthusiasts will be delighted. Anyone who has had the pleasure of driving these beasts of the road falls instantly in love.
As a result of their racing pedigree road going racers – "Fast Fords" – are the Super Fords. From race Spec Sierra Cosworths to modern Rally spec Ford Focus's and even the RS200 these cars are fun to drive and hold their value among dealers.
There are many more Fords than you might imagine. So if you're considering a Supercar Ford at auction, or from a dealer, get in touch with us. We'd be delighted to talk to you about financing your next Ford.
SaveSave
Financing Your Ford
Key Points
Payments
Very competitive monthly payments. Can be fixed or variable
Interest Rate
Decided at the start of the arrangement, if fixed; can also vary based on a pre-agreed formula
Deposit
Usually 10-20% but can be anything from zero to a much higher amount
CREDIT ASSESSMENT
Our judgement of your ability to afford the payments, based on our own very personal, tailored criteria
RESIDUAL VALUE
What we assess your vehicle will be worth at the end of the agreement, based on our expert knowledge of the high-end car market
PCP
Otherwise known as Personal Contract Purchase, we currently only offer this through our McLaren Financial Services partnership. Contact us for more details
'From Steve McQueen onwards, the Mustang's always been the coolest car ever. I'm so happy that JBR let me follow in Steve's wheel tracks!'
A Mustang enthusiast
'JBR Capital were good enough to build me a deal which allowed me to own my must have car to add to my collection.'
A Ford Collector
Top Ford Models We Finance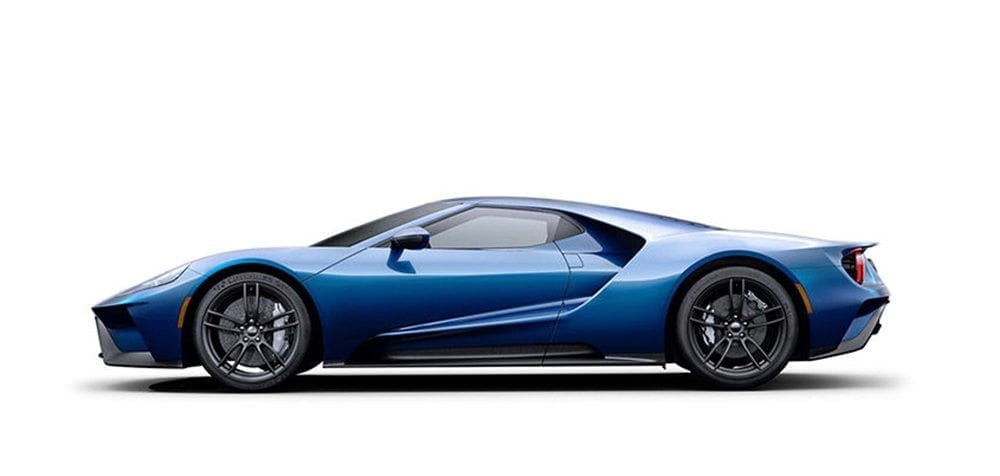 GT
Second generation of this impressive sports car, 2017-now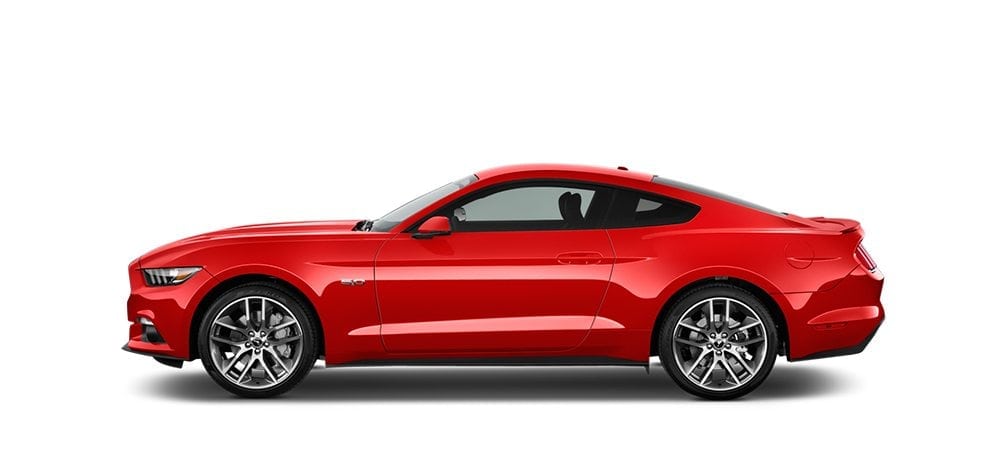 Mustang Shelby GT350R
A Supercharged, 5.0 liter V8 engine upgrade to the Shelby Mustang, 2011-now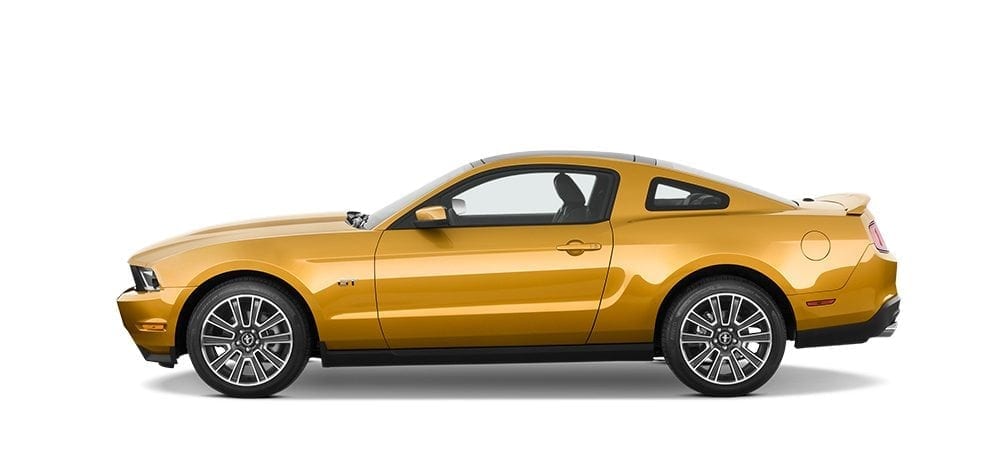 Ford Mustang
The legendary muscle car by Ford, 1965-now
 What they say about us on...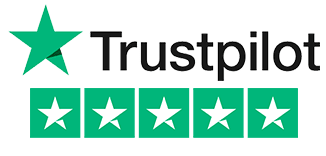 "I was introduced to JBR when I was looking to source my next car. They were great to deal with, not pushy, and helped me every step of the way...even when dealing with the dealership. Great service. I will definitely use them again."
"Absolutely lovely honest business would highly recommend Made us all feel very welcome and comfortable. Definitely five star service"
"I've purchased many different super cars in the past and I can honestly say dealing with jbr capital was a pleasure. Thanks JBR."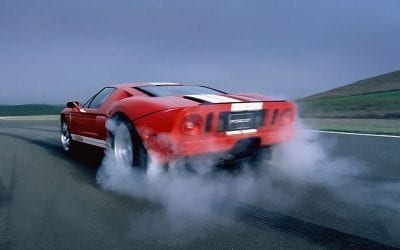 Follow us on a journey through 54 years of Ford's illustrious line of two-seater GT models in an in-depth feature about these legendary sports cars.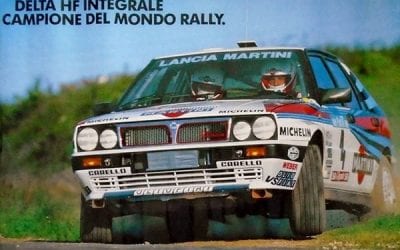 Having covered the 1960s and 1970s, here's our wish list from the 1980s. These cars from the '80s are no less exciting, and provide food for thought regarding their investment potential.
Get in touch for fast, flexible Ford finance tailored to your needs