What is considered a supercar / hypercar?
There are no set parameters for what constitutes a supercar or hypercar. Put simply, a supercar is a high-performance road-legal sportscar, usually a two-seater, often mid-engined and always expensive. A hypercar is essentially more of the same, but with the ultimate in performance and, as a consequence, an even heftier price.
There are many reasons to buy a supercar, but the chances are that first-time supercar ownership will be the realisation of a childhood dream. The supercar owner may be into road trips, rattling off hot laps on a racetrack or maybe just parking up for the day at a supercar gathering, but pride of ownership will be paramount.
A supercar or hypercar can also prove to be an appreciating asset, but prospective owners should be aware in advance of the likely running costs, and know that supercars aren't renowned for their everyday practicality. With limited ground clearance and outward visibility, manoeuvring in tight spaces or on/off ferry/Eurotunnel ramps and narrow streets can be a challenge.
How much is a supercar?
As mentioned, there's no proper definition of what a supercar is, but at the lower end of the scale, and the time of writing, around £47,000 would buy a brand new two-seater mid-engined 155mph Alpine A110, or circa £60,000 would secure a new Lotus Exige – both true supercars in all but price. At the other end a Ferrari 488 or McLaren 720S currently retail for around £200,000 or more.
Beyond that and we're definitely in hypercar territory where the sky's the limit. A McLaren Senna, for example, is £750,000 retail, a new Bugatti Chiron Sport about £2.6 million (were one available) and the one-off, built-to-order Bugatti La Voiture Noire revealed at the Geneva motorshow in early 2019 cost its owner a cool £14.5 million, making it the priciest new car ever.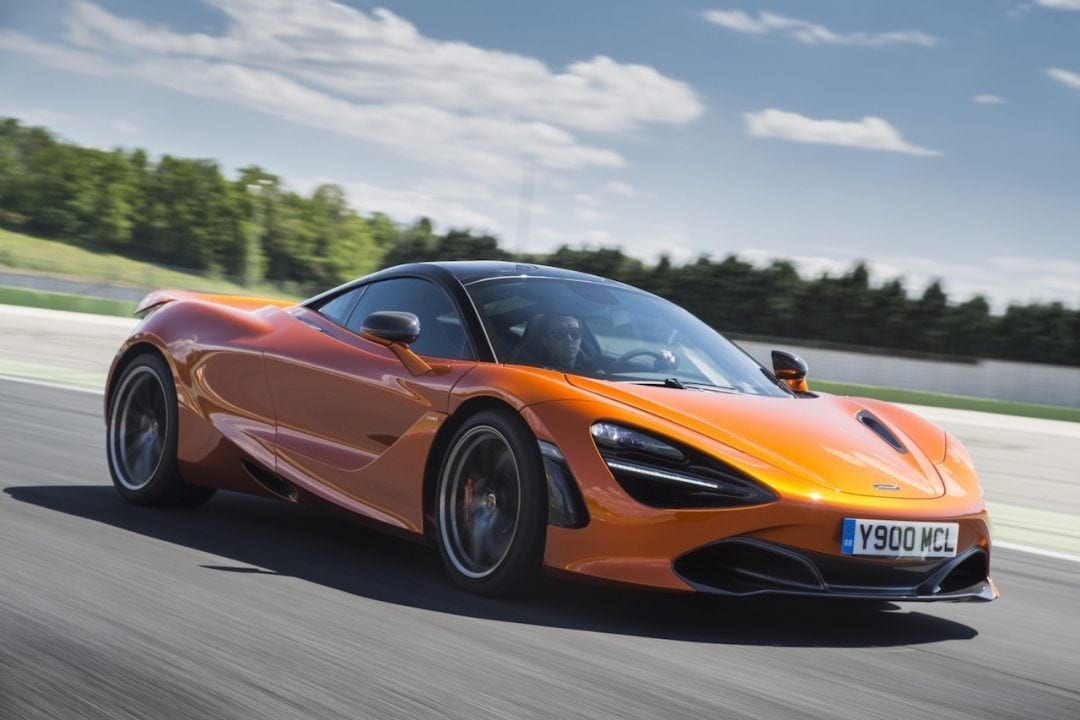 Best supercar of all time?
Some would say the 1960s Lamborghini Miura, while others would argue for its successor, the 1970s Lamborghini Countach.
It's also possible to make strong cases for the 1980s Porsche 959, the more recent Ferrari LaFerrari as well as a handful of other amazing cars. But the car with the most compelling claim for the 'Best Supercar of All Time' title has to be the fastest naturally-aspirated production car ever, the Le Mans-winning, mid-1990s McLaren F1.
Fastest Supercar?
In 1991 a standard Jaguar XJ220 was timed at 212.3mph, thus becoming the world's fastest production car.
Two years later a McLaren F1 was timed at 231mph, and in 1998 another essentially unmodified F1 achieved 241.1mph.
This record was narrowly beaten by a Koenigsegg CCR in 2004, and in 2007 an SSC Ultimate Aero managed a two-way average of 256.14mph.
Another Stateside supercar, the Hennessey Venon GT, is said to be capable of 270mph but, following some controversy, in 2010 the record officially passed to the 267.85mph Bugatti Veyron Super Sport.
The current record is held by a Koenigsegg Agera RS which achieved a two-way average of 277.87mph in late 2017. The Agera RS's replacement, the Jesko launched in early 2019, is expected to top 300mph in road-legal 'High Speed' spec.
Which is the cheapest supercar you can buy?
Again, there's no strict definition of a supercar, but we'll go for the terrific and much lauded Alpine A110 which currently retails from £46,000. However, if your idea of a supercar is something a little more exotic, then the Porsche 911 range currently starts at £77,891.
Moving up the scale, the least expensive Aston Martin is the new £120,900 Vantage, and then there's the £125,445 Audi R8 V10, the £137,125 McLaren 540C and the £155,400 Lamborghini Huracan LP580-2. The least expensive Ferrari is the £164,426 Portofino.
Most expensive?
Apart from the £14.5 million Bugatti La Voiture Noire mentioned above, the £4.4 million Bugatti Divo was revealed in 2018 and every one of the 40 planned was sold prior to the public reveal.
A handful of other ultra low-volume supercars have been created in recent years, eg. the £3.7m Koenigsegg CCXR Trevita, the £2.8m Lamborghini Veneno Roadster, the £2.8 McLaren P1 LM and the £2.3m Ferrari Sergio, but current £seven-figure 'productionised' models include the Bugatti Chiron (£2.5m), the Aston Martin Valkyrie (£2.4m), the Koenigsegg Jesko (£2.2m), the Pagani Huayra Roadster (£1.9m), the McLaren Speedtail (£1.75m) and the Ferrari Monza SP1/2 (£1.6m).
Rarest?
Hypercar owners don't want to be seen driving the same cars as others in their peer group so manufacturers each employ similar methods to ensure this doesn't happen while also boosting sales.
Take Bugatti for example. In 10 years the company produced 450 Veyrons in four different versions, but for heightened exclusivity there came a steady stream of about 60 rare or one-off special edition Veyrons. In 2018 the Sport version of the Chiron was unveiled, and now there are two new models based on that: the 110 Ans Bugatti (20 are to be built) and the Divo. If you have the money and the influence, in the hypercar world rarity comes in abundance.
Most popular marques?
In terms of global fan base it's probably Ferrari that sets more hearts aflutter than any other brand.
In terms of actual numbers however, Porsche is king having sold over 250,000 cars in 2018, with 35,573 of those being 911s. To put those figures into perspective, in 2018 Ferrari sold a total of 9,251 cars, Aston Martin sold 6,441 cars, McLaren sold 4,806 and Lamborghini sold 3,989 Huracans and Aventadors. By contrast, Pagani delivered about 40 new cars, with Koenigsegg currently building about 20-25 cars per year.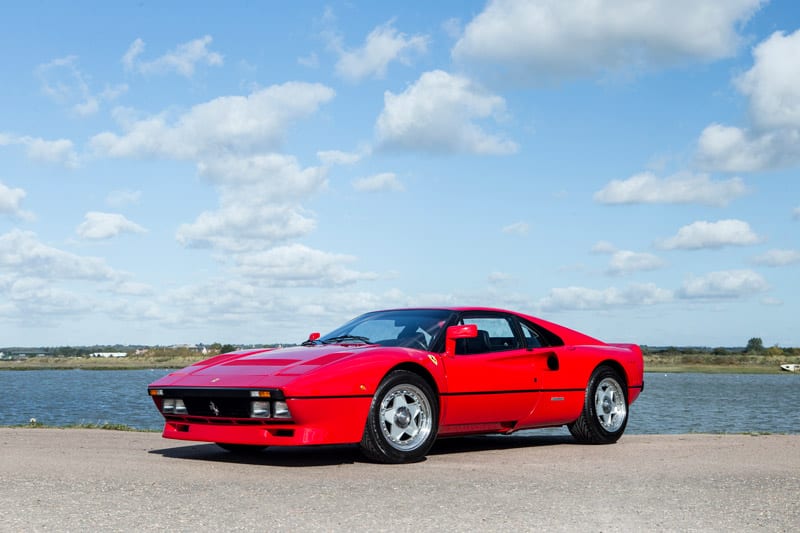 Automatic supercars
The days of the polished aluminium H-gate and gearstick with the satisfying click-clack as you shifted through the gears have all but gone.
Most contemporary supercars are now equipped with various driving modes and semi-automated transmissions with ratios that can be manually selected or the car can be driven in full automatic mode.
Electric cars generally have no need for conventional transmissions, but recognising that some drivers prefer old fashioned gear-changing, Aston Martin is offering a fully manual gearbox with clutch pedal as an option on its new Vantage model.
Dealer
If your heart is set on brand new example of a new model then you'll be buying from a dealer. This should be a fairly straightforward process, at least in theory:
Choose your car
Select your dealer
Place your order with substantial deposit (currently £25,000 for a new Ferrari)
Wait months for a build slot
Spec your car
Pay a further sum up front
Wait patiently for months or longer with the final balance paid on delivery.
However, if you're a first time supercar buyer and you're not already known to the dealer or manufacturer then it's possible or even probable that your car of choice won't be available for you to buy for two reasons.
Firstly, all examples to be built will already be spoken for by existing, brand-loyal customers who will likely have been offered the opportunity to buy prior to the model's public launch. And secondly, even if a car is available the dealer may suspect that you intend to 'flip it', or swiftly sell it on for a quick profit, thus reducing the chance of that dealer realising a profit on its future maintenance, repair and resale.
In short, demand for new supercars easily outstrips their supply so you may have to lower your sights and choose a less exotic and more easily obtainable model, or source a used example.
If buying previously-owned then the car might come from a dealer, from a private seller, an auction or possibly via a broker or trader, although that last possibility is unlikely if you're a supercar newbie.
A dealer's asking price may be higher than for a similar car offered privately or an auction house estimate, but a dealer does provide the benefit of after sales service along with greater legal comeback should anything go awry.
Private seller
If you're buying privately or at auction you'll be buying 'as seen', probably without the benefit of a test drive, and without any guarantee so should the car require any unforeseen expenditure. If you're not highly knowledgeable about your chosen marque and model then you'd be well advised to seek independent expert advice prior to making any offer.
Auction
If buying at auction then you may be lucky and pick up a bargain, but you need to remember that on top of the hammer price there's a buyer's premium, with VAT on that premium.
Premiums vary depending on auction house and hammer price, but be prepared for £118k inc. VAT on a £100k hammer price.
All in all, we'd advise that buying at auction probably isn't the best way forward for most first-time supercar buyers.
Things to consider…
In addition to the purchase price and the cost of any borrowing there is depreciation to consider as well as insurance, servicing, maintenance and possibly storage too. We work with carefully selected service partners to provide the best support after your car purchase.
There are very few supercars or hypercars which haven't or won't at some point suffer from some depreciation. How much, at what stage and how quickly it may recover, if at all, depends on the car. We can't predict the future, but one example of an older hypercar which plummeted from its original £415k and still hasn't recovered is the early '90s Jaguar XJ220.
Conversely, the mid '90s McLaren F1 very briefly saw a small initial dip in value before climbing to its current and unparalleled 2,000% gain over its original £600k price tag.
More recently there has been a handful of models whose values have never dropped below their original purchase price, eg. the Porsche 911R, LaFerrari and McLaren P1, but they're rare and would only have been available to the most privileged VIP customers from new.
Geneva Motor Show, a Decade of Supercar Debuts: Appreciating and Depreciating Models >>
Insurance
According to the Russian meerkats, the average UK insurance premium in early 2019 for a selection of Ferraris (insurance group 50) ranges from a little over £600 p.a. for a 360 Modena to over £6,000 p.a. for a 458 Spider.
As the meerkats make clear, you may find cheaper or more expensive quotes based on your circumstances, but to estimate a rough annual premium for a prestige or supercar take 1% of the car's value and add 12% insurance premium tax.
Servicing
According to supercar specialist dealer HR Owen, an annual fixed-price service for a Lamborghini Gallardo LP560, for example, is £1,145, while a fitted replacement clutch for that model is £4,995.
A major service for a Murciélago is £4,300 with the clutch job priced at £5,295, (all inc. VAT).
Tyres
Years ago the internet almost melted when it was discovered that a set of Michelins for a Bugatti Veyron cost upward of £20,000.
That was exceptional, but be prepared to pay around £9,000 for a set of tyres for your Chiron, or a more reasonable £800 to £1,200 for four Michelin Pilot Super Sports or Pirelli P Zeros to fit a 911 Turbo, 458 or Huracan.
Storage
And should you require storage for your car then monthly charges currently range from around £130 per month for a basic service up to over £500 per month (both inc. VAT) for the ultimate in automotive accommodation.

Tips for first time buyers
What's the best car for you?
It's your money so you takes your choice, but unless you really know your onions then it's advisable to start simple and work upward.
If buying new on a relatively modest budget then you won't go far wrong with an Alpine A110, Porsche 718 or 911, or maybe a Lotus Exige. If buying used then 911s and Audi R8s, along with Ferrari 348s, 360s and 430s, and the Lambo Gallardo, are all popular first time choices.
Should you wish to progress from there then the sky's the limit, although whether new or classic, condition and provenance are paramount.
A very low mileage on a contemporary used supercar is seen by many as desirable, and some dealers prefer only to trade in low-mileage cars, but if you buy with a low mileage then you may be well be tempted to drive it less and the car becomes more of a financial concern instead of the most fun you've ever had on wheels.
Buying a used supercar – things to consider
Apart from all the usual items that you would check before any used car purchase, things to look out for on a pre-owned supercar include under-body and front spoiler speed hump damage, especially if the car isn't equipped with a 'lift kit', and heavy wear and tear to the brakes and tyres caused by track-day action.
Might the car have been clocked to lower its recorded mileage and, not least, who actually owns the car and are they entitled to sell it? A full HPI check or similar is essential.
At some point you should also take a test drive. You may be on the cusp of buying the dream car that you've lusted after since your schooldays, but you may find that the clutch is too heavy, or that it's intolerably loud, or that its rear ¾ vision is too limited, or that its ride is too harsh, or all of the above!
Negotiate the price
Before you can even think about negotiating on price you need to have done your homework.
You need to know the marketplace – what other examples of your chosen make and model are being offered and what are the highest and lowest asking prices? Bear in mind that the most expensive figures may well be the result of highly optimistic vendors for very low-mileage cars, while the lowest could be for a high-mileage car that has been repaired and re-sprayed following an accident. Have any similar models been offered at auction, and if so what were the estimates and sale prices (inc. commissions, VAT etc.)?
Visit Genmarch.com, the Go To Resource for Classic and Collector Car Auctions >>
You also need to find out chapter and verse on the car you're interested in. Where did it come from? How many owners? What hard evidence is there to support its servicing and ownership history? Does the dealer or dealership own the car – did the dealer buy it at auction or is it on consignment on behalf of a customer? Knowledge is key.
And before you start the negotiations with an unrealistically low offer, bear in mind that the dealer probably knows the market better than you and he/she may be operating on a small margin with income more from ancillary products and services than the profit from car sales. He/she also knows that if it's a genuinely good car then it won't be hard to sell to the next person into the showroom.
How finance works
Essentially there are three ways to pay for your supercar:
Hire Purchase: This allows you to pay for your car in equal monthly instalments over a fixed term with the option to buy it outright at the end of the contract.
Lease Purchase: Similar to Hire Purchase but with lower monthly payment instalments plus a final 'balloon payment' at the end of the fixed term, after which you own the car.
Equity Purchase: Also known as 'sale and hire purchase', this allows you to release capital tied up in the car(s) you already own to fund the purchase of a new car.
Supercar – investment or risk?
Supercars that hold their value
There's no guarantee that any supercar or classic car will hold its value on a permanent basis, or continually appreciate. As with any other market, the are ebbs and flows. However, some cars are pretty safe bets, with rarity and exclusivity counting for much.
Porsche 911s are renowned for retaining their value, with the low volume GT, GT RS, R and Speedster models performing particularly well. Other contemporary contenders are the Ferrari 488 Speciale and Pista, Mercedes-AMG GT-R and Lamborghini Aventador.
Forthcoming models like the Ferrari F8 Tributo, SF90 Stradale and the Porsche 911 Speedster are also pretty safe bets, if you're lucky enough to be allow to buy one.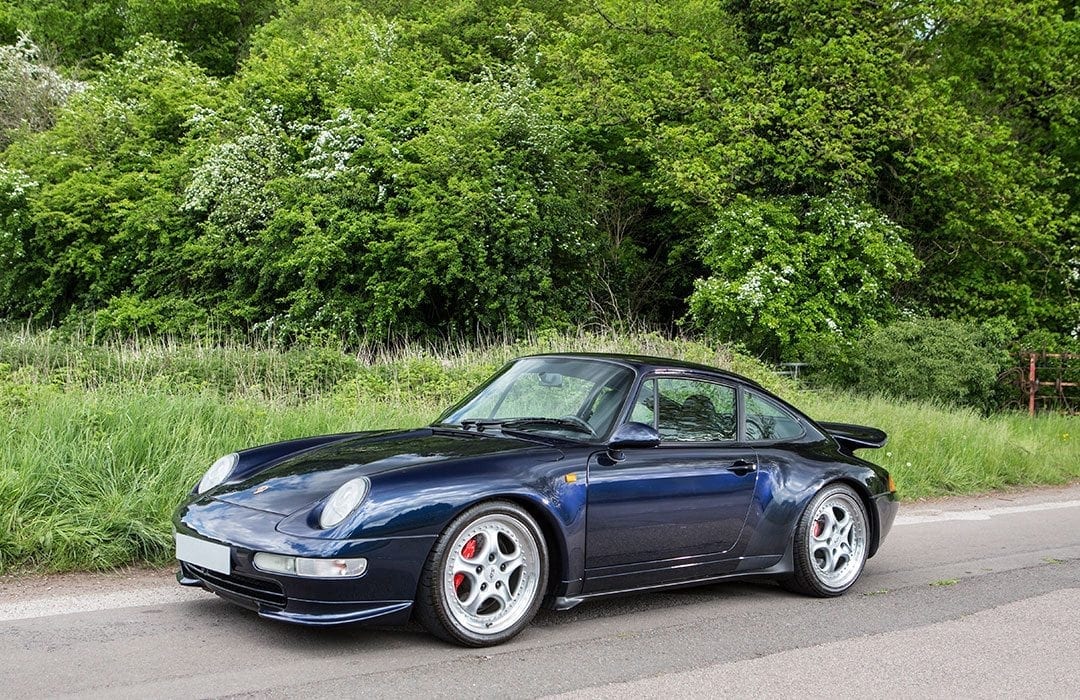 Assuming you choose the car that suits you best, along with the most suitable method of purchase, then supercar ownership should prove to be not just a hugely exciting experience, but potentially financially rewarding too.
We've tried here to provide the best guidance regarding most of the relevant issues, but for an informal initial chat, call our friendly, expert team on 020 3355 0035 to find out how we can arrange a finance package to suit your needs and aspirations.