Lamborghini Countach Anniversary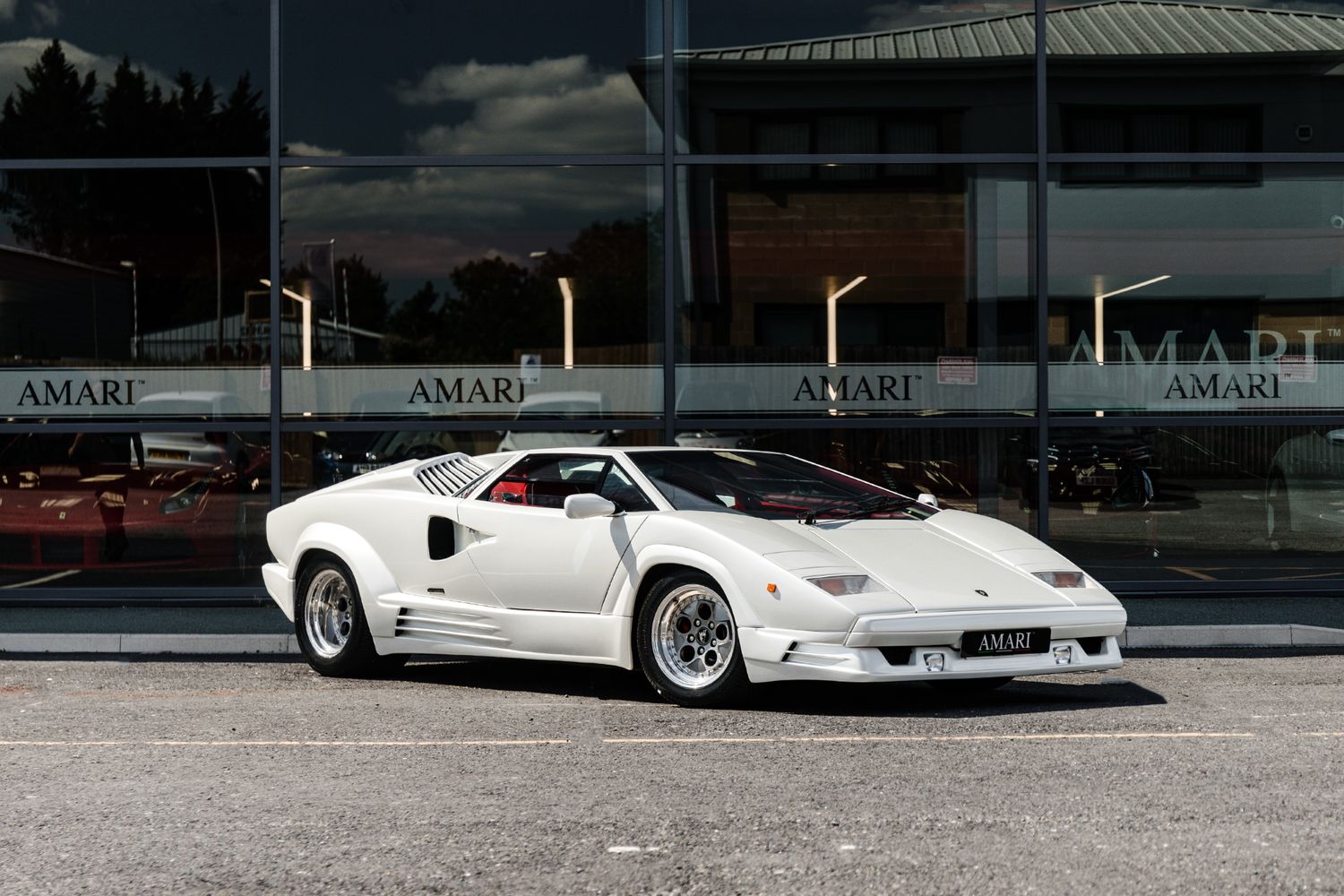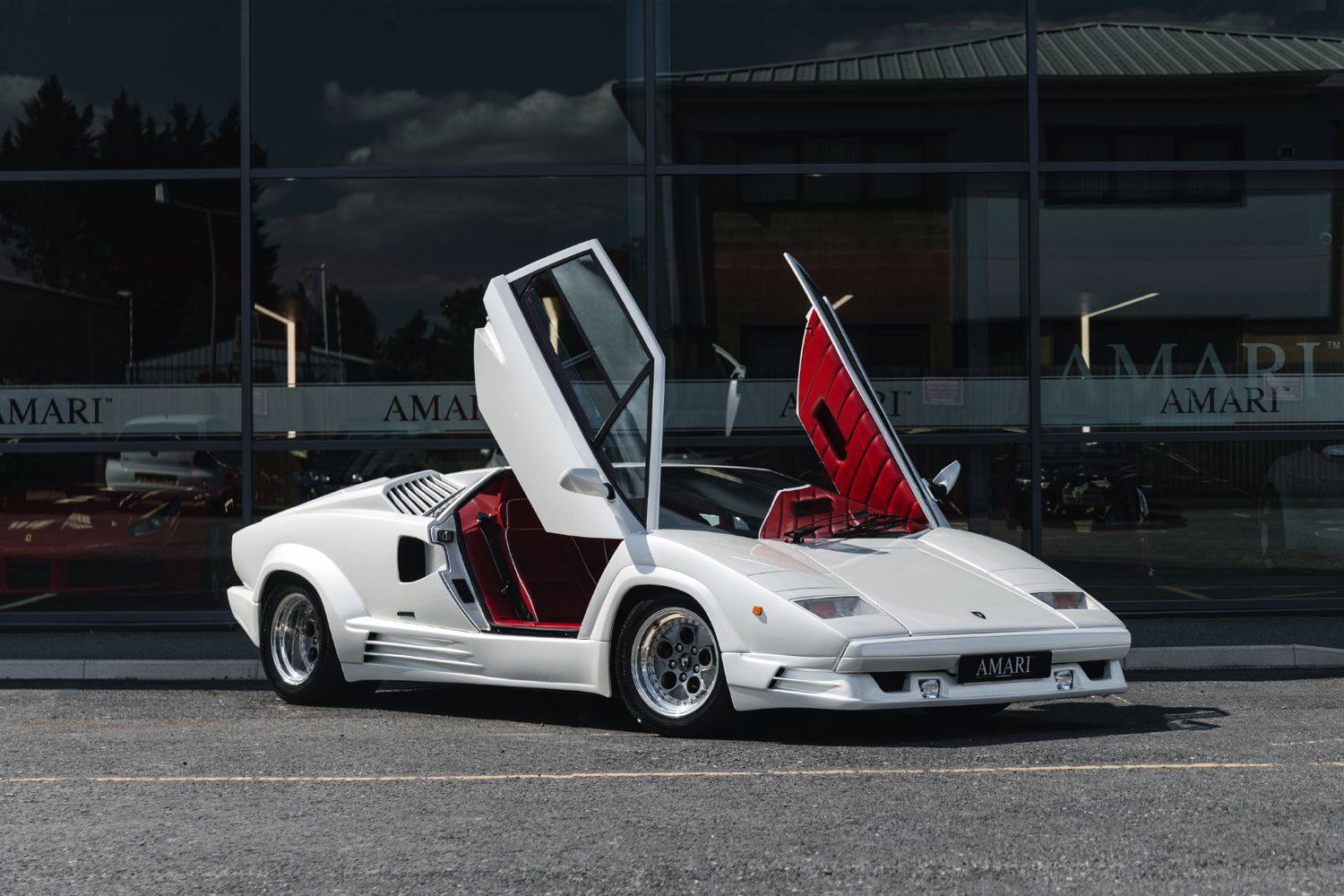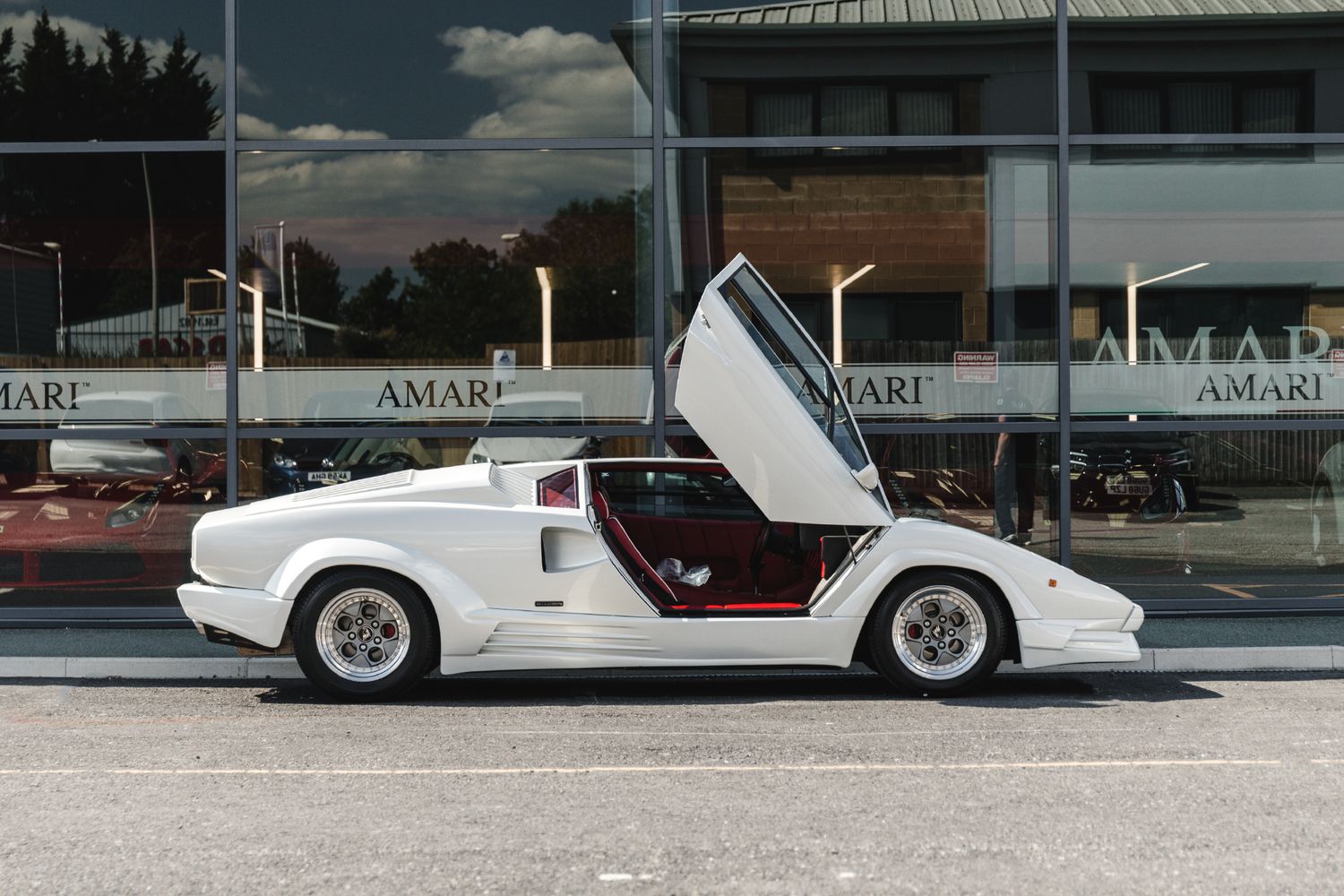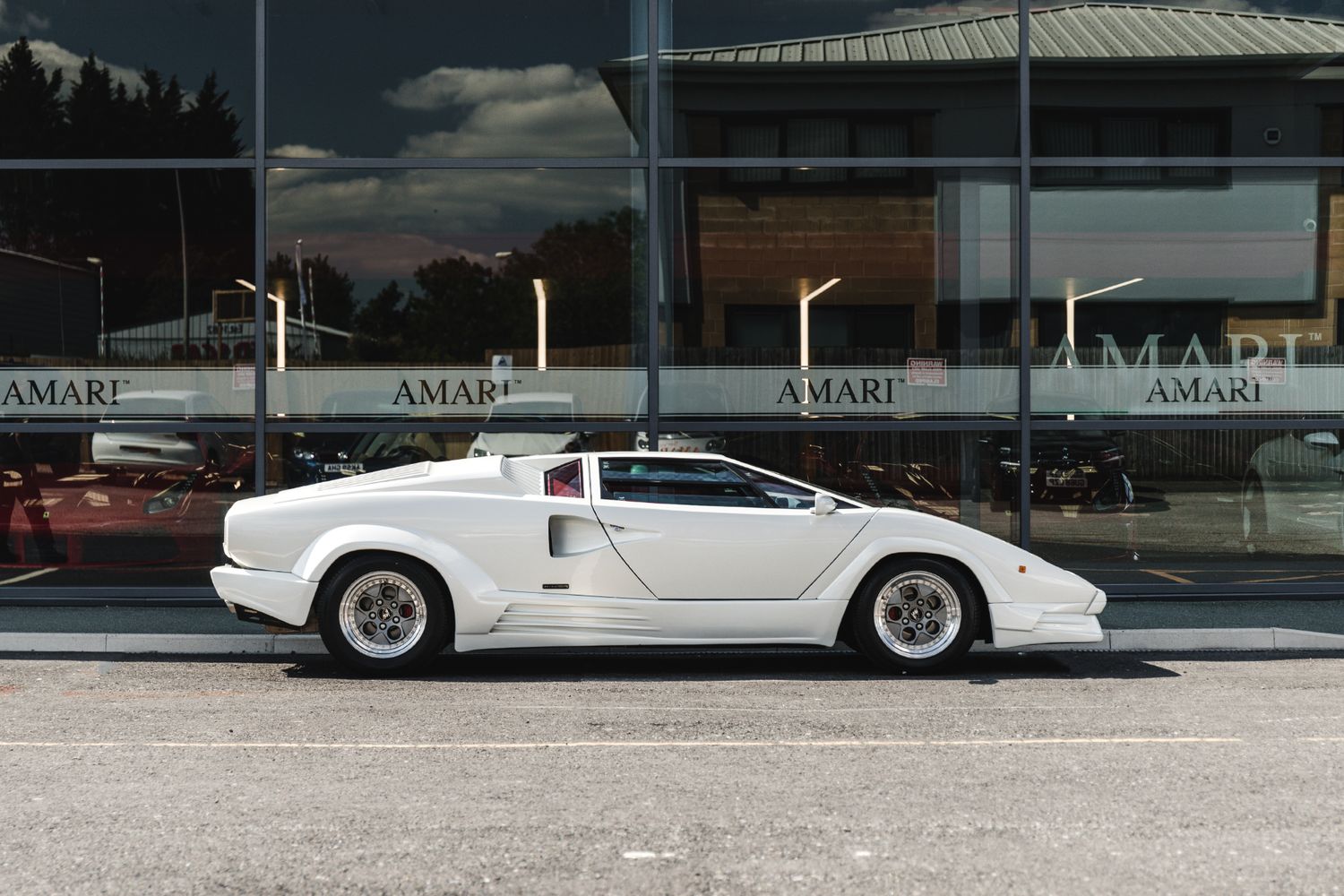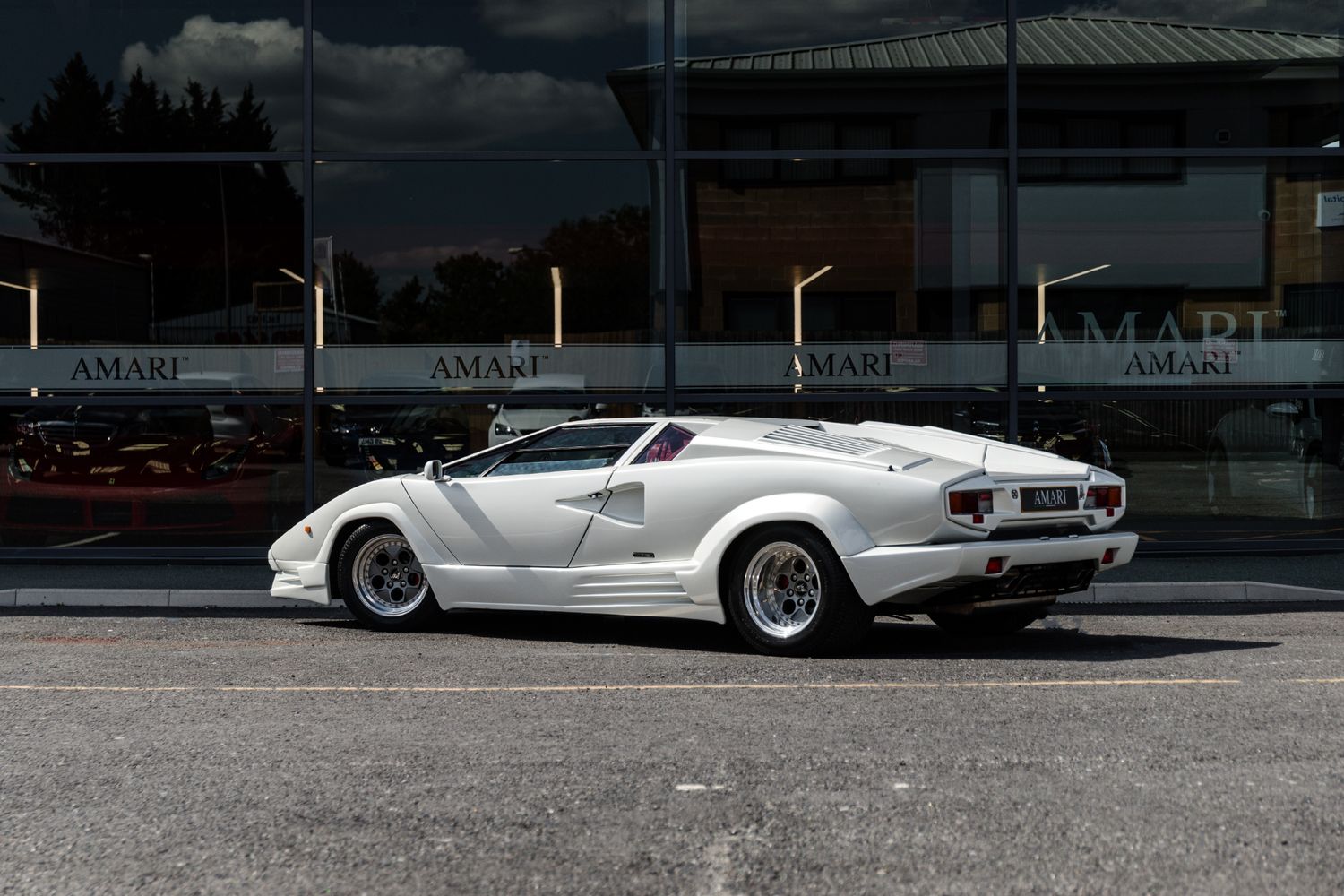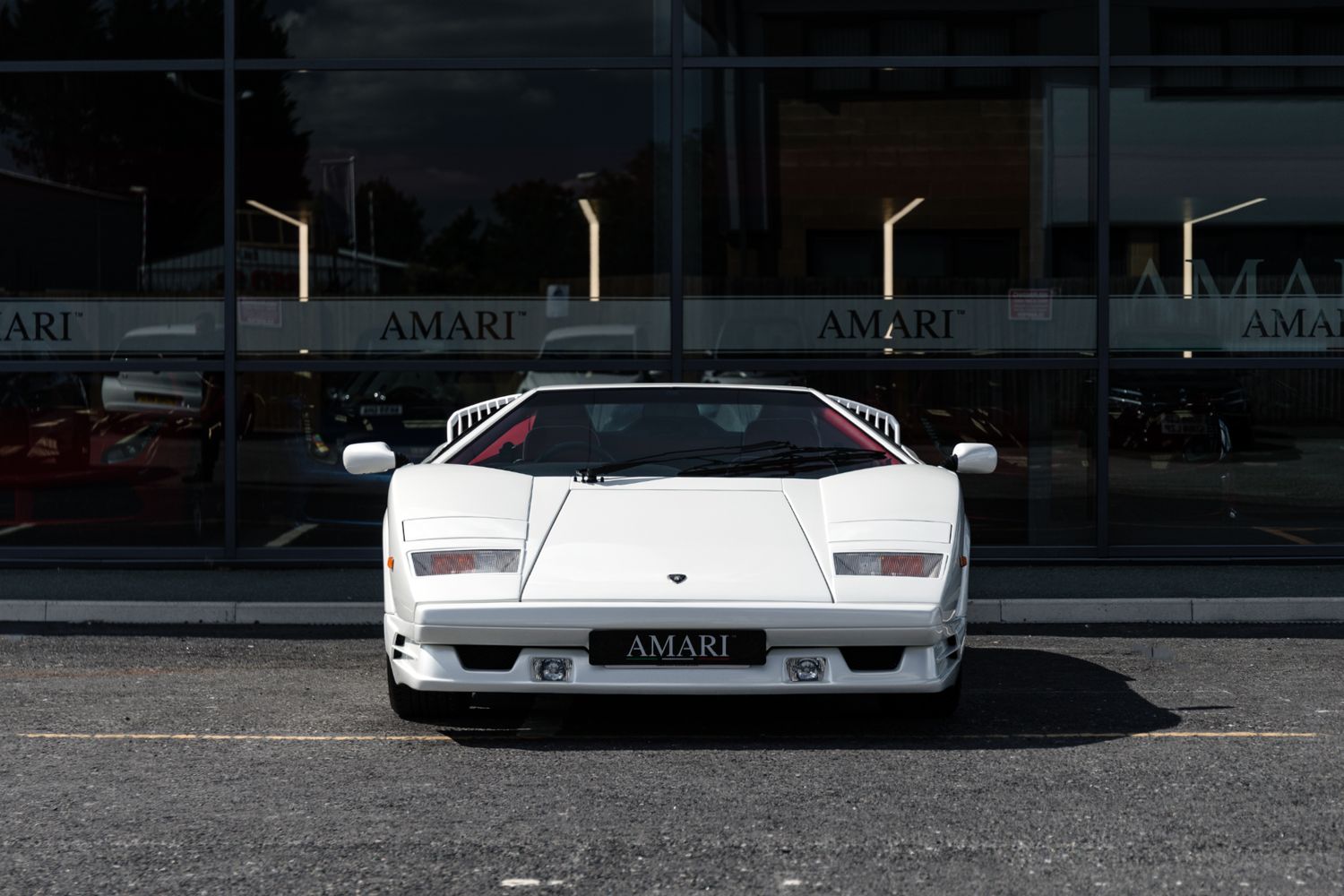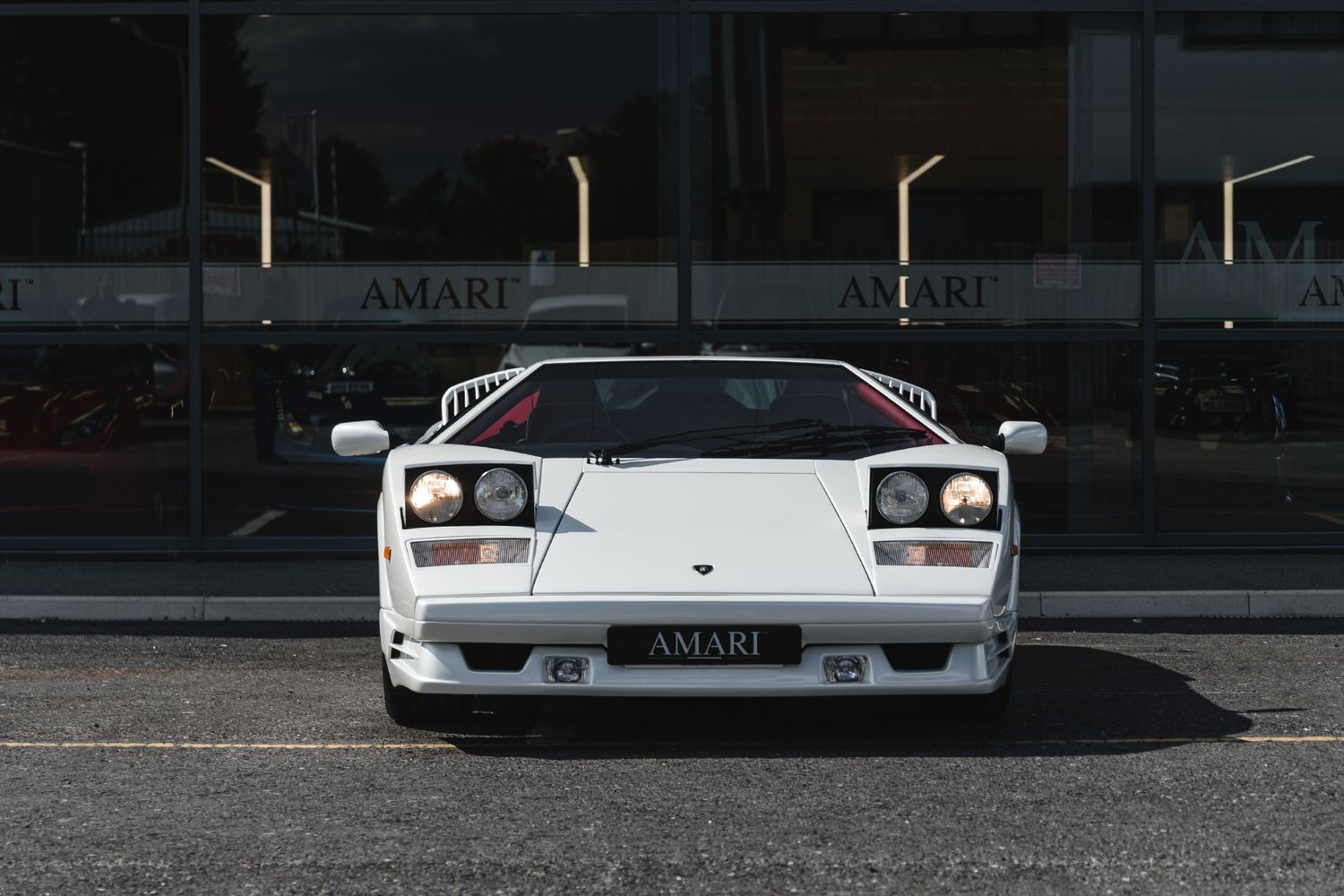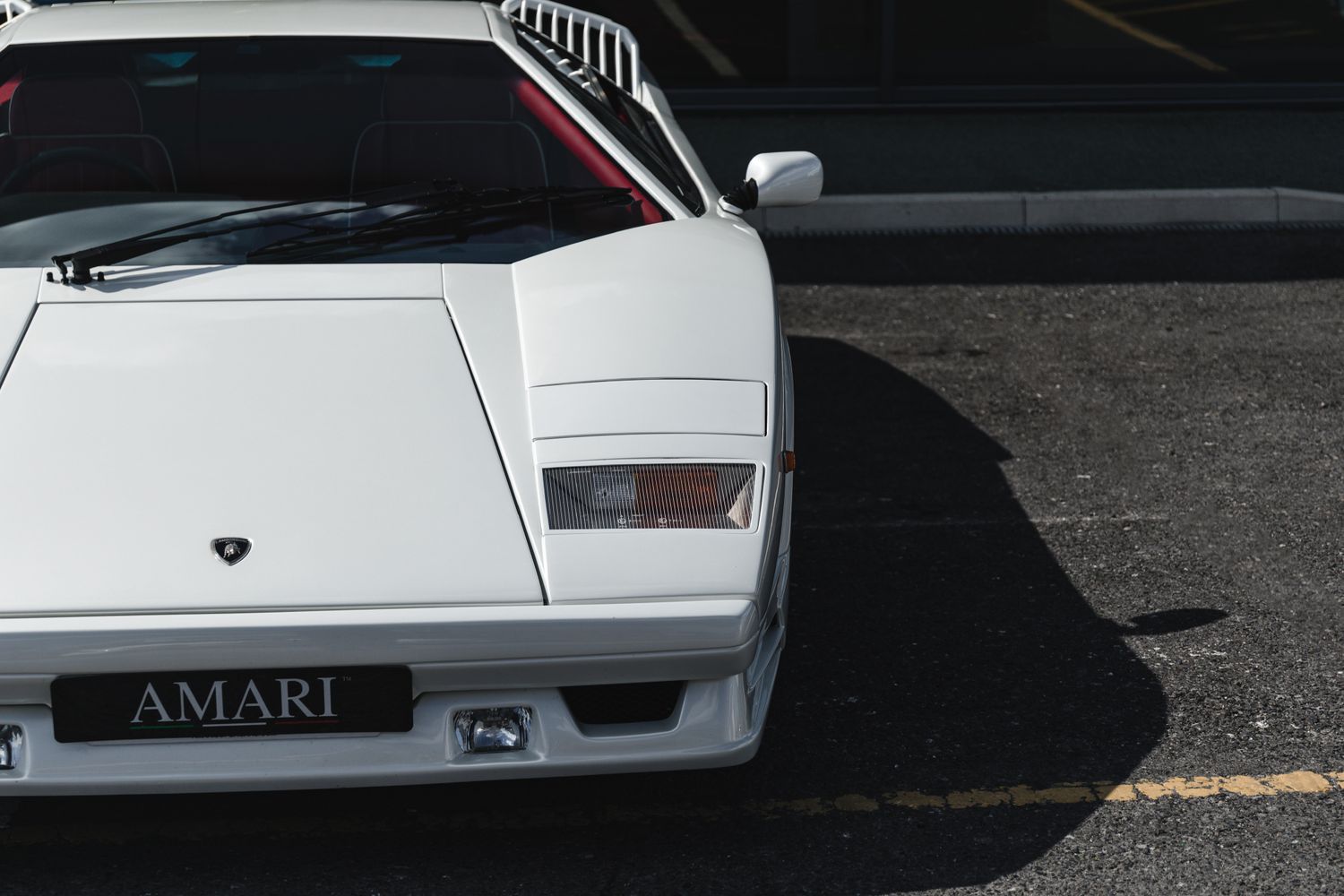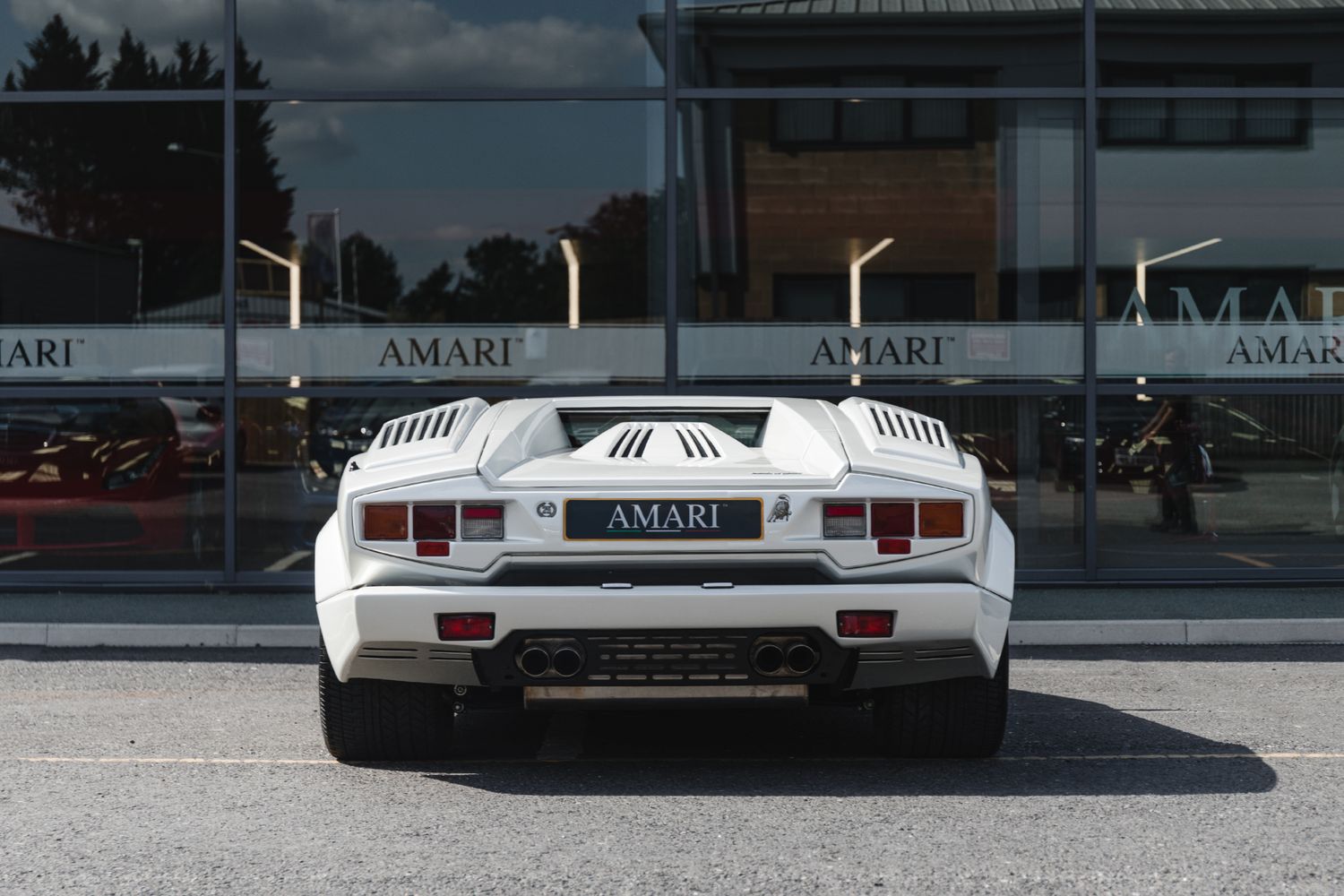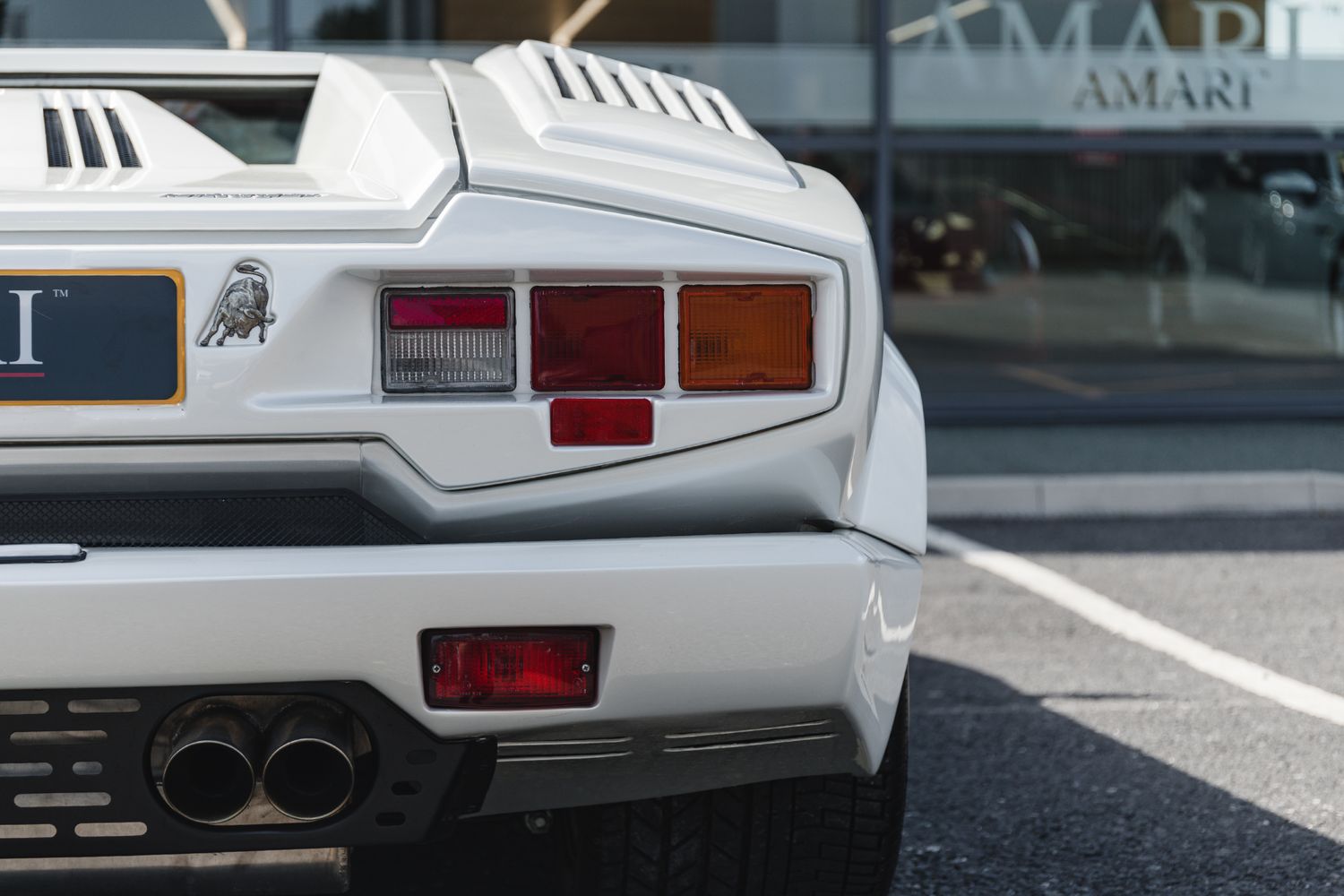 1995 Lamborghini Countach Anniversary for Sale. Contact us to enquire about this car.
Description
Overview
In celebration of the company's 25th anniversary, Lamborghini released a further updated and slightly restyled version of its celebrated Countach. It was unveiled at the 1988 Italian Grand Prix at Monza and would become, the most memorable and widely recognised Countach, and it is fondly remembered by enthusiasts for not only its signature style but also the welcome updates that it brought to the 15-year-old Countach platform. The Countach is a styling icon of the 1980s, and it still commands attention and respect wherever it travels today. Horacio Pagani was tasked with updating the iconic Gandini-penned bodywork. He chose to tweak the nose and redesign the air intakes to more effectively channel air to the Girling ventilated front disc brakes. At the same time, the rear bumper also received subtle styling changes. Other notable changes were made to the body air intakes, located just behind the door, which received thicker body colour stakes, and to the two-piece forged alloy wheels. In total he made almost 500 subtle changes over its predecessor, the 5000 QV, the new Countach retained the same striking visual panache and incredible performance that Lamborghini's customers had come to know and love. Inside, Lamborghini upgraded the Countach's relatively spartan appointments to include all-new power windows and power seats. A newly designed steering wheel was fitted, as was a more powerful air conditioning system. Overall, the new Countach was comfortable but quick, with an estimated top speed of 295 km/h with 0-100 km/h in under five seconds even by todays standards its still a hugely capable car. In the 2 years that the car was produced from 88′ to 90′ just 658 were built. The Lamborghini Countach is a mid-engined, V12 sports car produced by Italian car manufacturer Lamborghini from 1974 to 1990. Its design pioneered and popularized the wedge-shaped, sharply angled look popular in many high-performance sports cars. It also popularized the "cabin-forward" design concept, which pushes the passenger compartment forward to accommodate a larger engine. In 2004, American car magazine Sports Car International named the car number three on the list of Top Sports Cars of the 1970s, and listed it number ten on their list of Top Sports Cars of the 1980s. The 25th Anniversary Countach; Named to honour the company's twenty-fifth anniversary, in 1988, the 25th Anniversary Countach, although mechanically very similar to the 5000QV, sported considerable restyling. Notably, restyling, enlargement and extension of the rear 'air-box' intake-ducts was among other refinements undertaken (extending them to a more gradual incline further in-keeping with aerodynamic-streamlining), while the secondary pair of debossed ducts, originally situated further behind them, were brought forward and relocated directly on top, encompassing refashioned fins now running longitudinally rather than transversely. Additionally, further reconstruction of an already modified engine-bay cover, from a concept consisting of dual-raised sections and tri-ducting, to one that embodies a centre-raised section incorporating dual-ducting become another feature. Various redevelopments to the rear-end were made; most notably the introduction of a rear bumper extending outwardly from the lower-portion. These styling changes were unpopular with many-particularly features such as the fin strakes within the primary rear-intake-ducts openings, which appeared to mimic the Ferrari Testarossa, though providing crucial improved engine cooling. Nonetheless it was only outsold by the QV model. It also featured 345/35R15 tyres; the widest tyres available on a production car at the time. The Anniversary edition was produced up until 1990 before being superseded by the Lamborghini Diablo.
1995 Lamborghini Countach Anniversary Car Finance Calculator
Relationship between JBR Capital Limited as lender and Amari Supercars as Introducer.
Amari Supercars are a credit broker and not a lender and for the purposes of this financial promotion act as an introducer to JBR Capital Limited. Should you ultimately purchase this vehicle then Amari Supercars will not charge you a fee for arranging finance. Amari Supercars will receive commission from us based on a fixed percentage of the amount you borrow.
Vehicles advertised on the Site:
JBR Capital Ltd does not own any vehicles featured for sale on this website, they have been taken from the online listings of UK selected dealers. It is your responsibility to ensure that you take the necessary steps to safeguard yourself prior to contacting any third-party seller or when pursuing a purchase of any vehicle that is listed on this site. JBR Capital Ltd cannot offer any assurances on the merchantable quality or availability of the vehicles shown.
Materials on the Site:
This website features vehicles and information provided by vehicle vendors. JBR Capital Ltd takes the vehicle data and photographs from dealer websites and has not verified or certified the specification or technical data listed. We strongly urge you to check ownership history, quality and fitness for purpose of any vehicle with the seller prior to purchase. The information provided is correct at the time of publication and may change. You are recommended to check all details prior to any commitment.