Is it sensitivity? That must be it. The ability to hear what a car is telling you, filtering out the noise and listening only to the notes that matter in that moment. 
Sensitivity is how road car development drivers are able to make infinitesimal changes to damper settings or steering calibration, drive beneath the barrier and onto the Nürburgring Nordschleife, flick left and right through the Hatzenbach at the very start of the lap and learn what they need to learn about those changes before Flugplatz. The remaining 11 miles can't go by quickly enough.
Sensitivity is how they can determine if that oh-so slightly too thumpy way of dealing with a bump in the road is down to spring rate, damping or the tyre sidewall. It's how they can be certain that when the data says one thing but through the seat of their pants they felt something else altogether, the fault lies with dodgy data. It isn't ever down to them.
And it's how they can time themselves around a lap of a handling circuit more precisely with a handheld stopwatch than by using GPS lap timing equipment. Development drivers sit in cars the way telecommunications towers stand on hillsides – covered in dishes and aerials and antennae, never missing a single wave. They are so highly attuned to the inanimate machine beneath them it's a wonder they're able to step out of the car without unplugging something first.
But it isn't sensitivity, says Bugatti test driver Andy Wallace. It's consistency.
That's the skill that really matters. Being able to drive precisely the same way one moment to another, never adapting to the car or changes made a few minutes ago. Consistency means driving exactly how you did before and allowing the car to behave differently one run to the next. Only then can you be sure that any change felt through the wheel rim or seen in the data is real.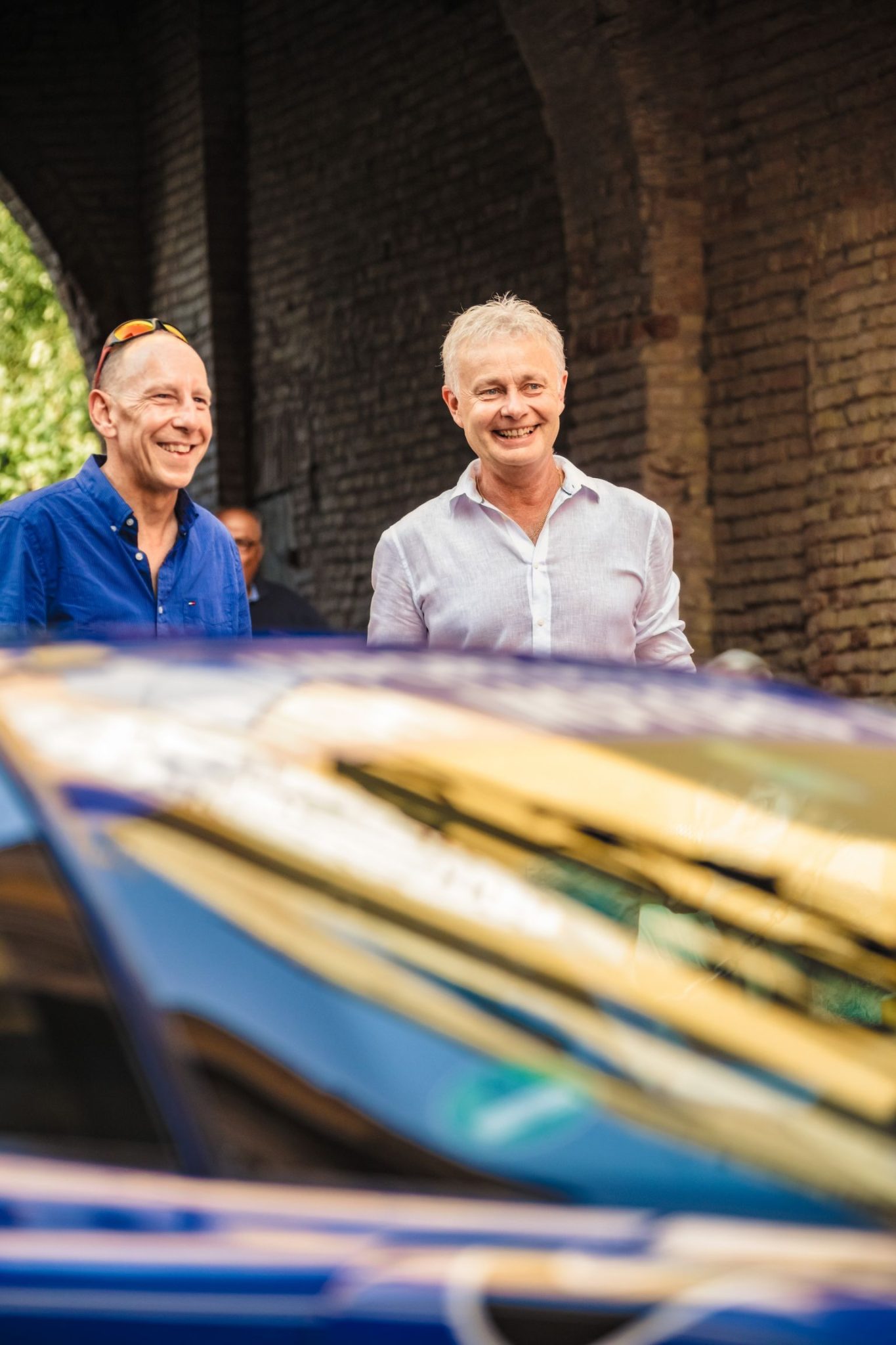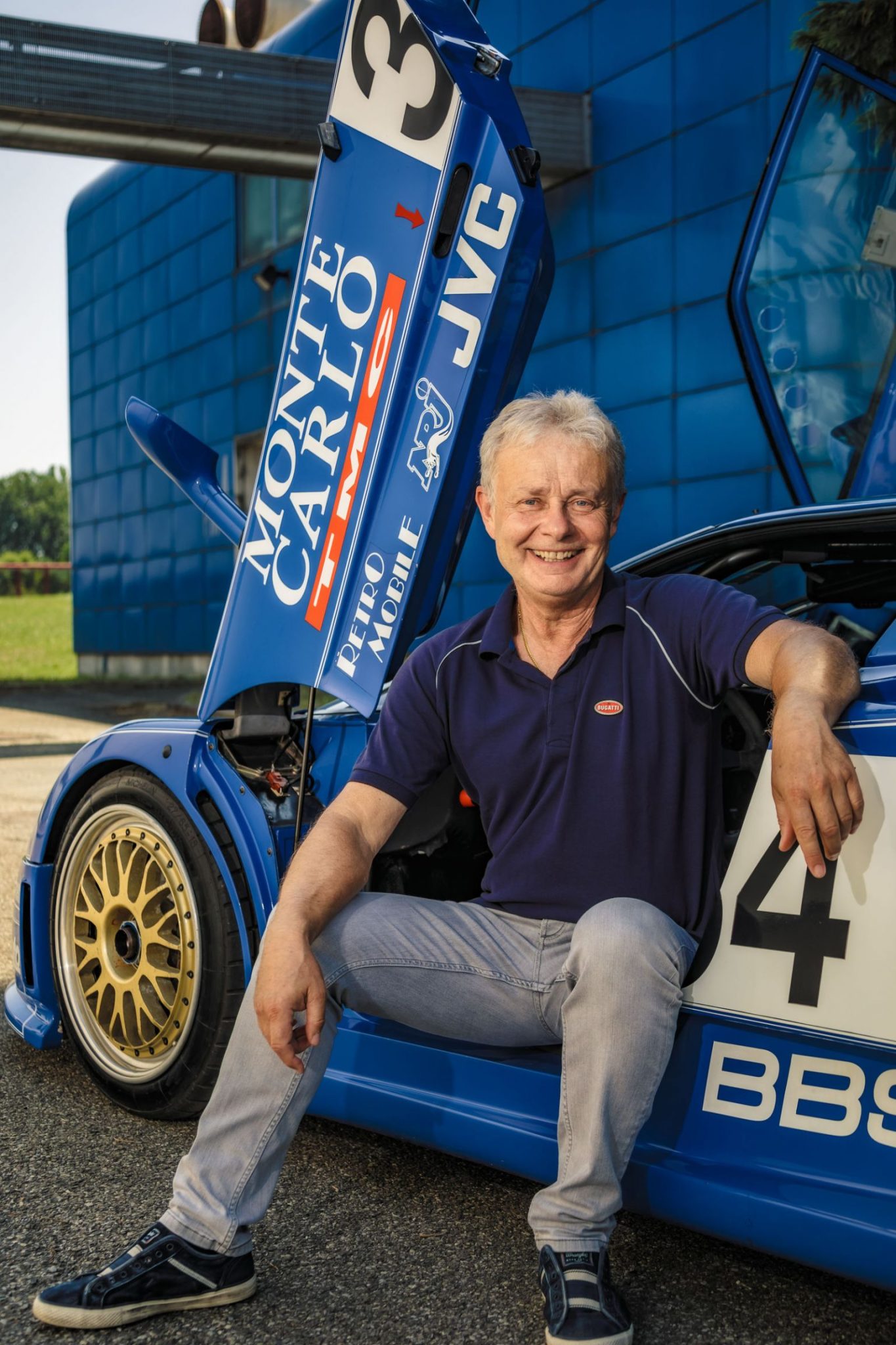 Without particularly meaning to I've written recently about two very different groups of people who earn a living testing cars. The first piece was about durability test drivers. They clock in and clock out, racking up the miles in some unfinished prototype through all four seasons while sticking dutifully to a pre-determined (and painfully repetitive) test cycle.
More recently I wrote about magazine road testers, who drive dozens of new cars a year and criticise them mercilessly, sparing no thought whatsoever for the scores of engineers who worked tirelessly over several years to make them as good as they could be. 
To close the loop I wanted to write about development drivers, the only true superstars of the car testing world. Think of Dario Benuzzi at Ferrari or Loris Bicocchi of Bugatti and Pagani. Valentino Balboni is so idolised within Lamborghini a special edition Gallardo was named after him. There are even some who aren't Italian – Walter Röhrl, Roland Kussmaul, father and son Roger and Matt Becker and plenty more besides became automotive industry legends, some after top-flight motorsport careers, others starting out as engineers.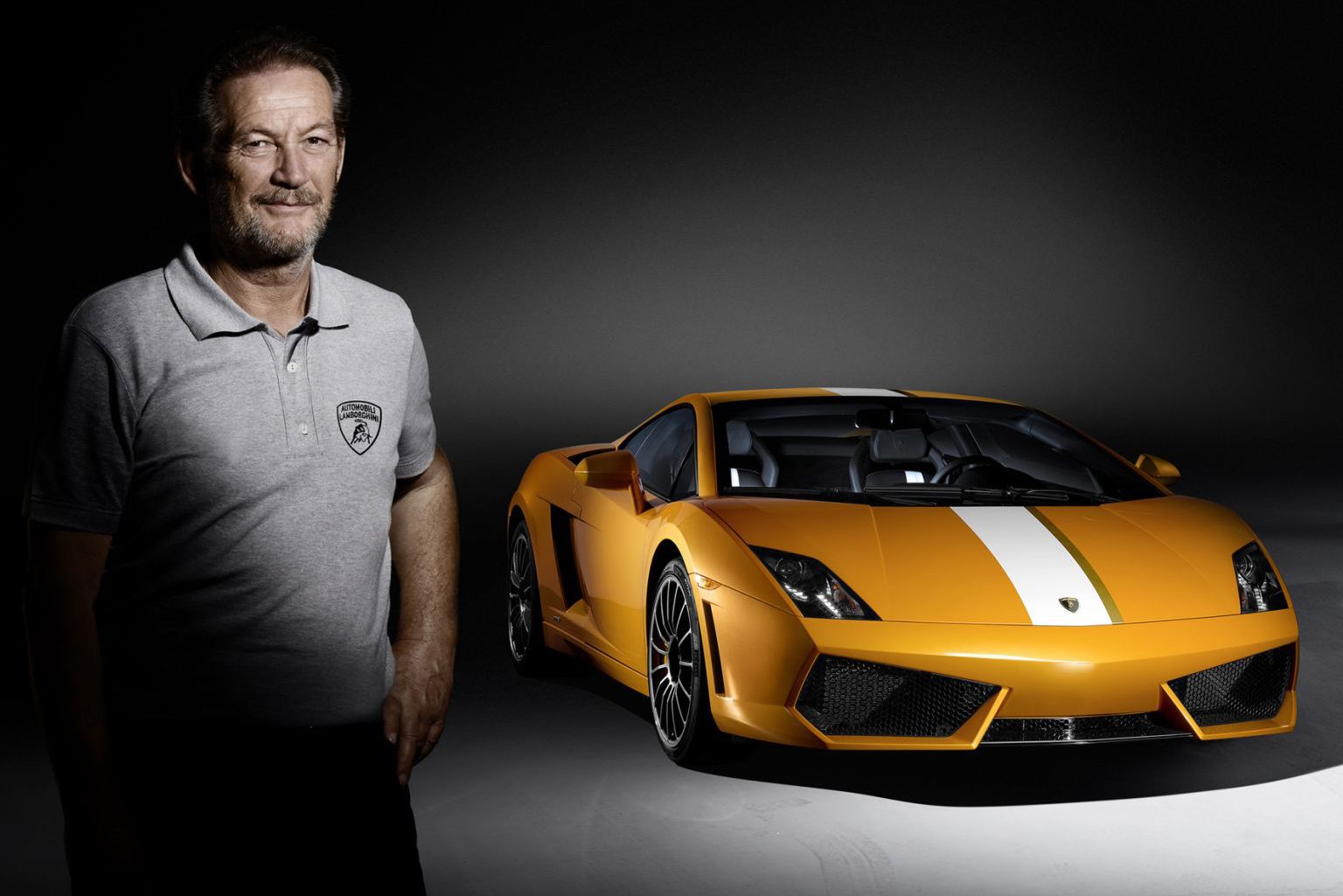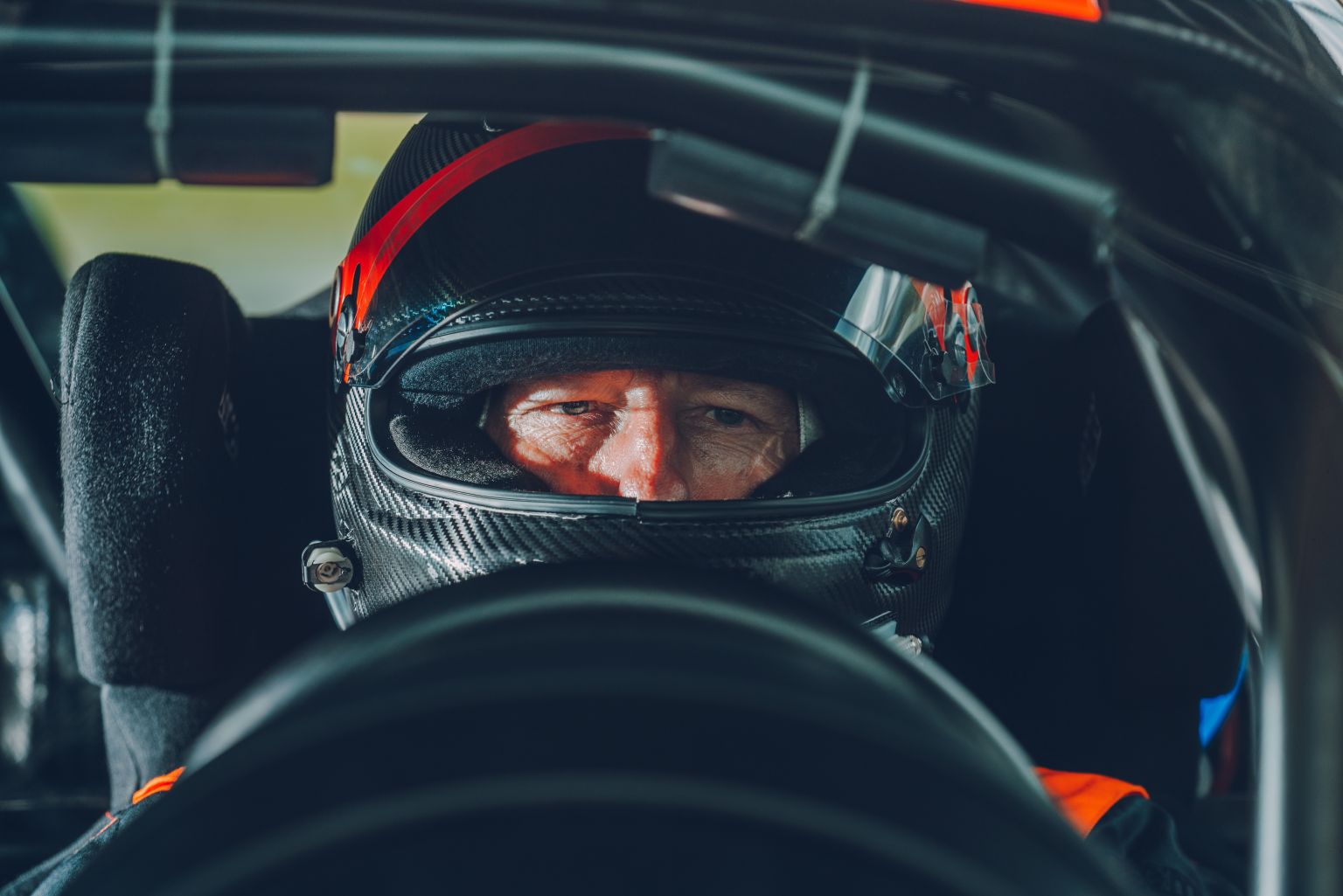 But while the biggest names in the industry tend to work for supercar manufacturers, some of the most skilful are employed by tyre companies and other tier-one suppliers such as Bosch.
Of course, what they all have in common is a mastery at the wheel of a motor vehicle to make the likes of you and me weep. I remember watching Marco Mapelli – the Pirelli ace who also sets production car lap records at the Nürburgring for Lamborghini – slither around the wet handling circuit at Pirelli's Vizzola test facility near Milan Malpensa airport in a ratty E90 BMW M3. He was on full opposite lock the entire time, except when he was transitioning from a slide in one direction to another the opposite way. He came around the left-hander and over the bridge on the stops, V8 bouncing off the limiter, the very outer edge of the right rear tyre just flicking at the gravel on the exit of the corner.
Mapelli is a Lamborghini factory GT3 racer, meaning he belongs to the same school of road car development driver as Walter Röhrl – those with a racing background. Is the German the most famous motorsport champion turned test driver? He won two WRC titles before working with Porsche's road car engineers, first collaborating with Weissach on the ultra-sophisticated 959 and the rather more mainstream 964-generation 911 Carrera 4 in the Eighties. Just about every Porsche road car has been guided by Röhrl's immensely skilful hand ever since, including halo models like the Carrera GT and 918 Spyder.
It was no surprise to see from the passenger seat of a Porsche 718 Cayman GT4 how expertly he drives even now, some way into his seventies, but it was an enormous privilege. This was at Knockhill in Scotland during the launch of the second-generation GT4 two years ago. All driver aids firmly switched off – including the automatic throttle blip – Röhrl lapped smoothly and quickly, leaving no ounce of grip nor millimetre or circuit unused. Each time he crossed the finish line he would fiddle with his left wrist, for even now he can't help but time himself around a lap.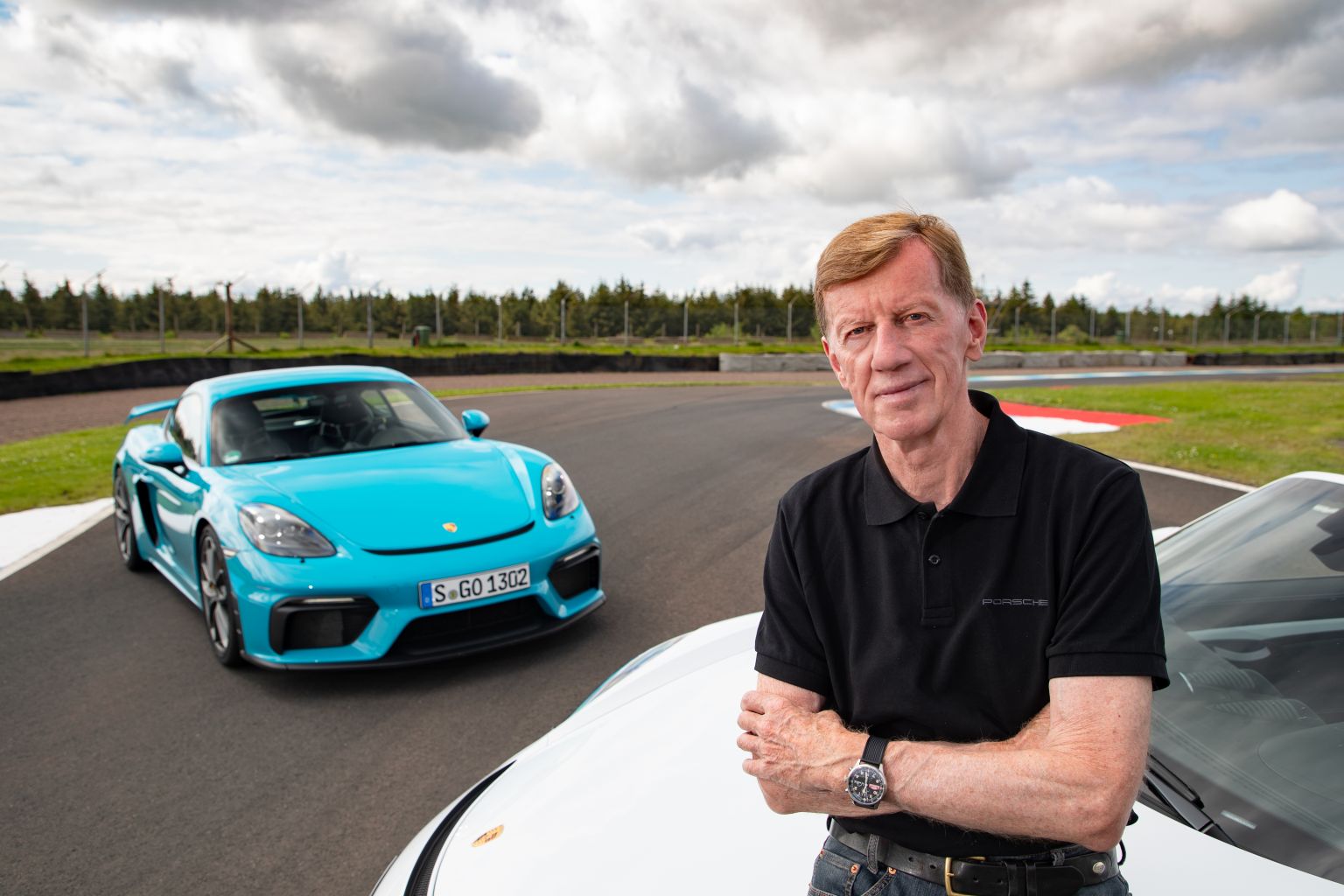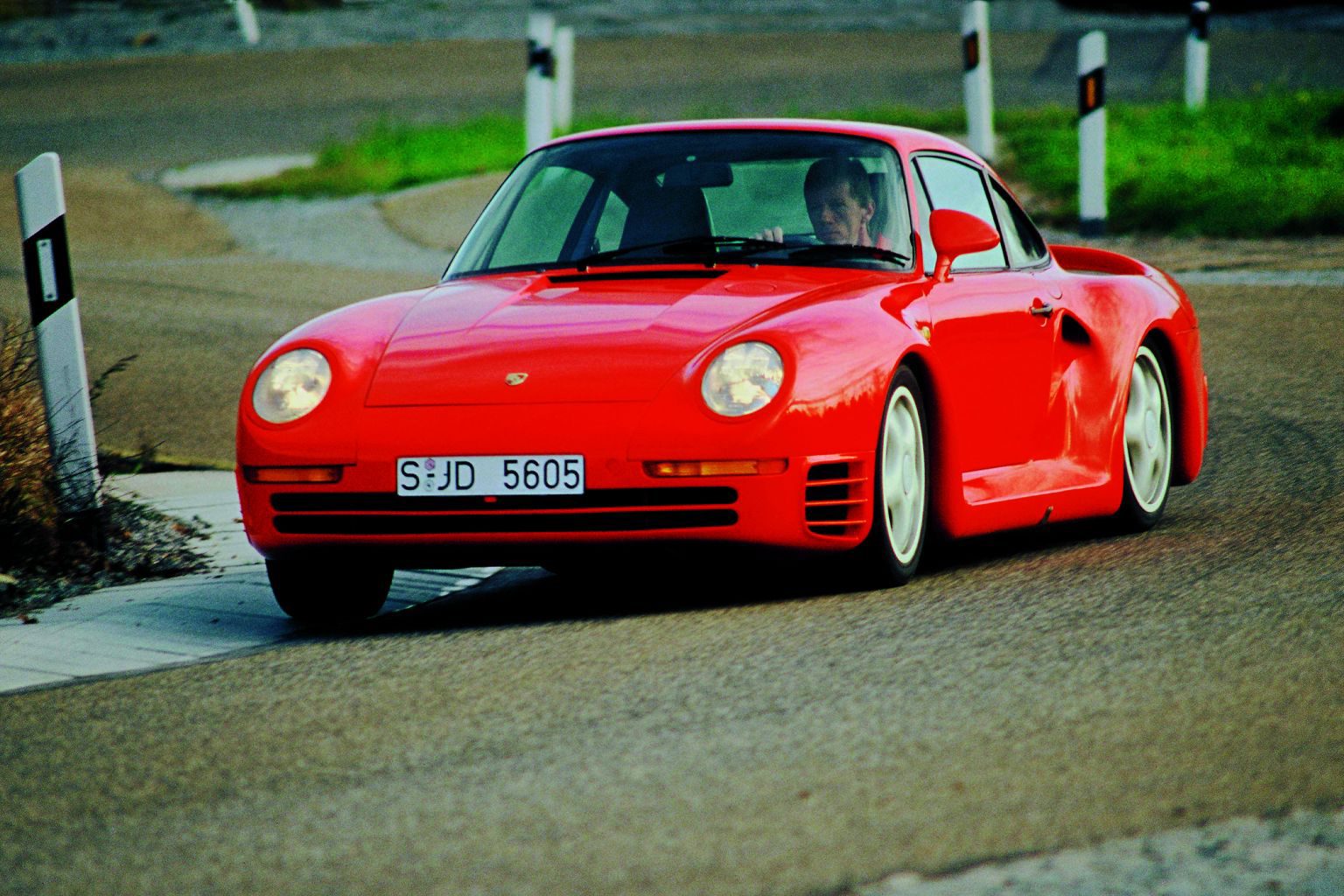 I saw the consistency first hand. Like Röhrl, Andy Wallace achieved fabulous things in competition before getting involved with road cars. He won Le Mans outright as a Jaguar works driver in 1988 (on his first attempt, remarkably enough) and has a trio of 24 Hours of Daytona victories to his name. It was the Jaguar connection that saw him switch focus from the race track to the road for the first time. 'I did some development work on the XJ220,' he tells me. 'This was when racing cars were powerful and road cars were not. Nowadays it's the other way around. But back then, 550bhp was an absurd amount of power for a road car. And of course it had no traction control, no ABS, no power steering…
'After that I did quite a lot of development work on the McLaren F1 LM when I was racing with them. It was still a road car but it had another 50bhp, more downforce with a front splitter and a fixed rear wing, plus considerably stiffer suspension. We did a lot of work on the damping to make it acceptable on the road. The problem was the LM was a bit too loud. The engineer and I had to wear headsets just to be able to talk to each other.'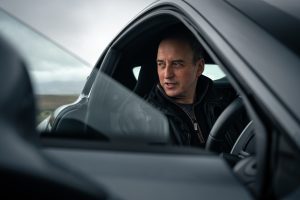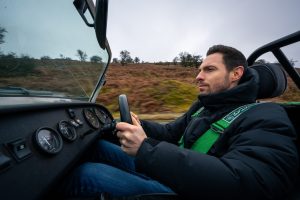 More recently he's been a Bugatti test driver, working on both the Veyron and the current Chiron, as well as its spin-offs. What Wallace doesn't know about supercar development driving isn't worth knowing. I ask if racing drivers are inherently well suited to this kind of work: 'That's a brilliant question and I would say no, they're not. We tend to want to make a car stiffer so it reacts quicker and performs better on track, but that's going to make it worse on the road. I wouldn't say it's 180 degrees from what you're looking for, but it isn't far off.
'Of course, you do need someone with a bit of track experience to steer the performance side of it, but this kind of work probably lends itself more to racing drivers who aren't competing regularly anymore.'
Wallace doesn't chase tenths of a second around a lap these days, and with age and experience he's developed a far keener appreciation for the qualities that make a car good to drive on the road, both at speed and in daily use.
'Even if it's a hypercar,' he says, 'people still have to drive it on normal roads in normal traffic conditions. Later in life you have a better understanding of the comfort and refinement side.'
After retiring from full-time racing, Wallace found he had an awful lot of hard-won experience that he wanted to put to good use. Understanding what happens in a car at very high speeds is one such example. 'That was useful when I did the 300mph run in the Chiron,' he says in his typically understated style, as though he's chatting about driving to the supermarket. 
Another example he gives is sensitivity to what the car is telling you – I knew it! 'You learn that skill in racing,' he explains. 'Racing cars have much more downforce so ride height is critical. It means you go stiffer and stiffer with the springs, but you get to a point where you can't eliminate tyre sidewall flex. Even on an LMP1 car the variation in ride height will be 50 per cent in the sidewall and you can't change that. You can increase tyre pressures, but then you get a smaller contact patch and have less grip. Driving those cars gives you a feel for the difference between suspension deflection and tyre flex.'
During the 30 or so years Wallace has been involved in high-performance road car development, the nature of the job has changed almost beyond recognition. 'Wind back to the Eighties or Nineties and you could develop a car from the seat of your pants with very little data. And you could do it successfully. But now if you let someone loose on a modern car with that approach, it would take 10 times as long and you'd never achieve the same level. The cars have become so complex that you need teams of incredibly clever and experienced engineers working with you, plus lots of simulation and computer modelling.'
Even so, the basic skills required of a development driver remain the same now as back then: consistency, experience on track and an appreciation for how these cars are actually used in the real world. And yes, sensitivity is vital too.