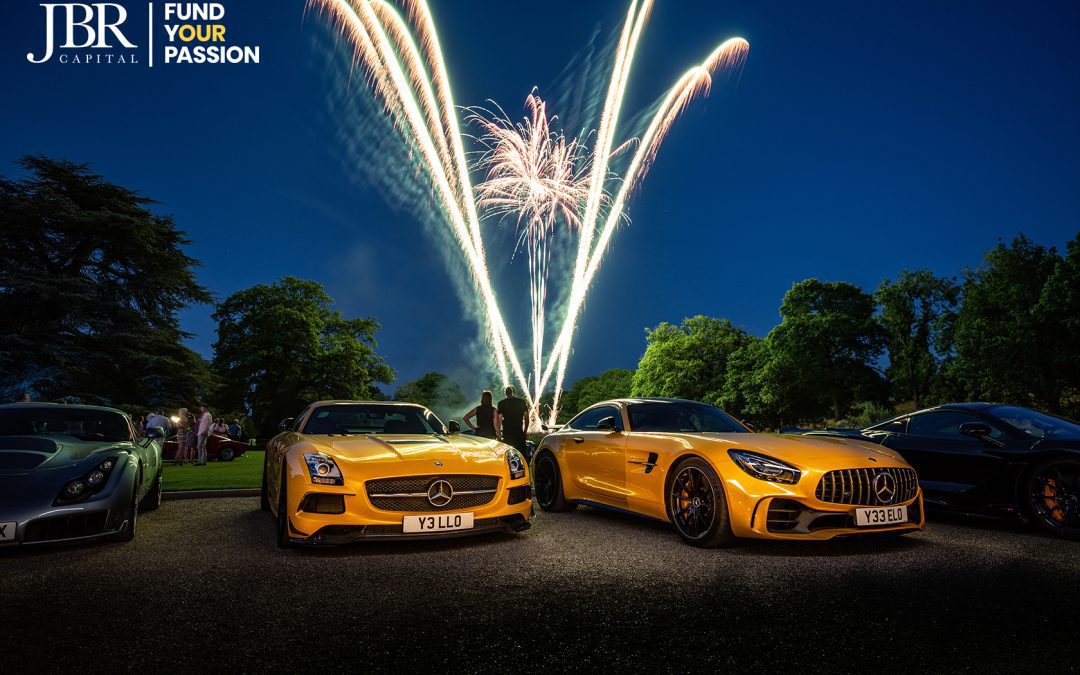 Leading automotive finance provider, JBR Capital, is proud to announce that since its establishment in 2015, it has hit a remarkable milestone of £1 billion in lending – enabling thousands of enthusiasts to fund the purchase of their high-end dream car.
Listen to our latest Podcast
Our latest episode features a competitive race driver, Joe Macari, who turned his passion for cars into several successful businesses including an independent luxury car dealership and Joe Macari Servicing - an official Ferrari and Maserati Franchise.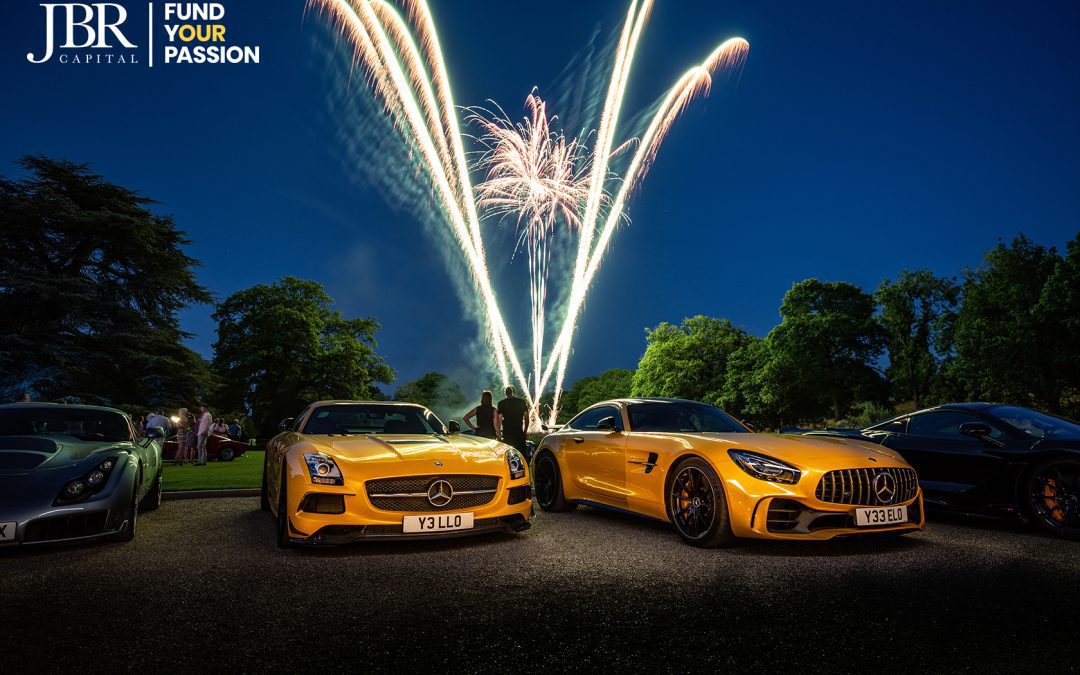 Leading automotive finance provider, JBR Capital, is proud to announce that since its establishment in 2015, it has hit a remarkable milestone of £1 billion in lending – enabling thousands of enthusiasts to fund the purchase of their high-end dream car.
Darren Selig, Founder & Executive Director of high-end automotive finance provider JBR Capital, believes clues as to what could happen can be found in the non-automotive retail sector.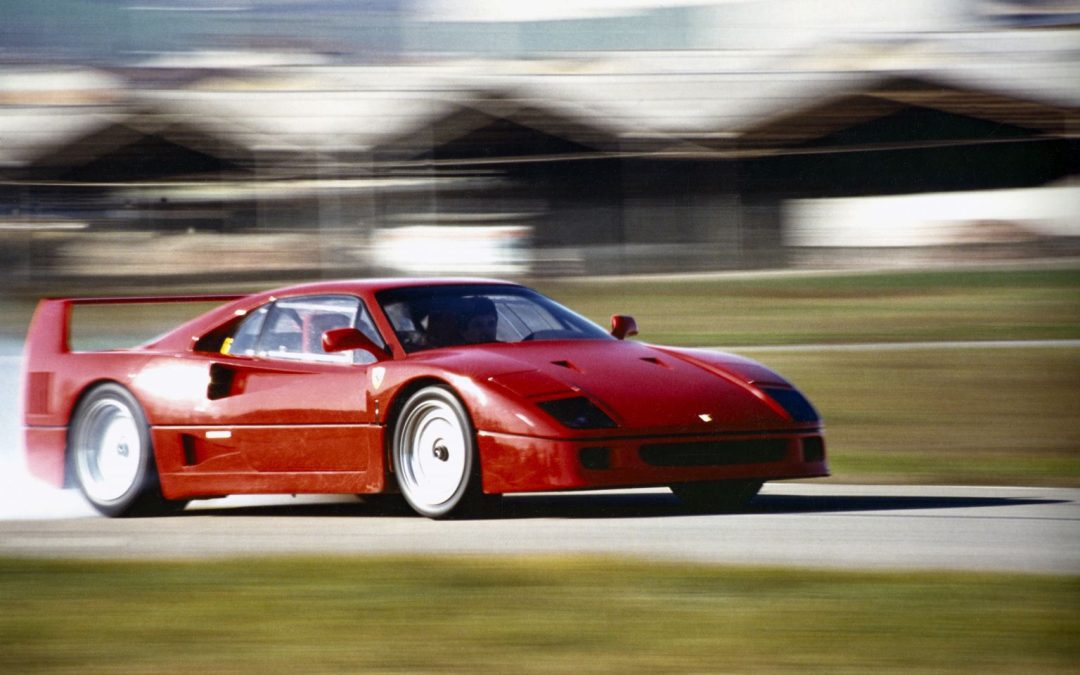 The greatest of all time. It can't be applied to drivers. What about a car? By Andrew Frankel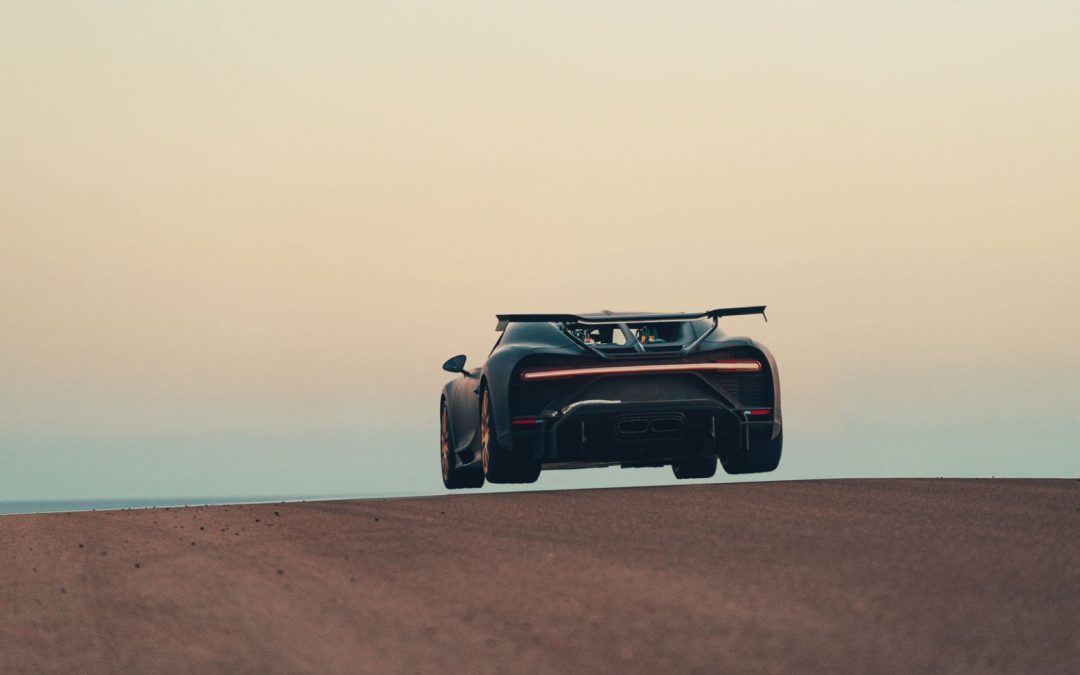 What does it take to be a supercar development driver? By Dan Prosser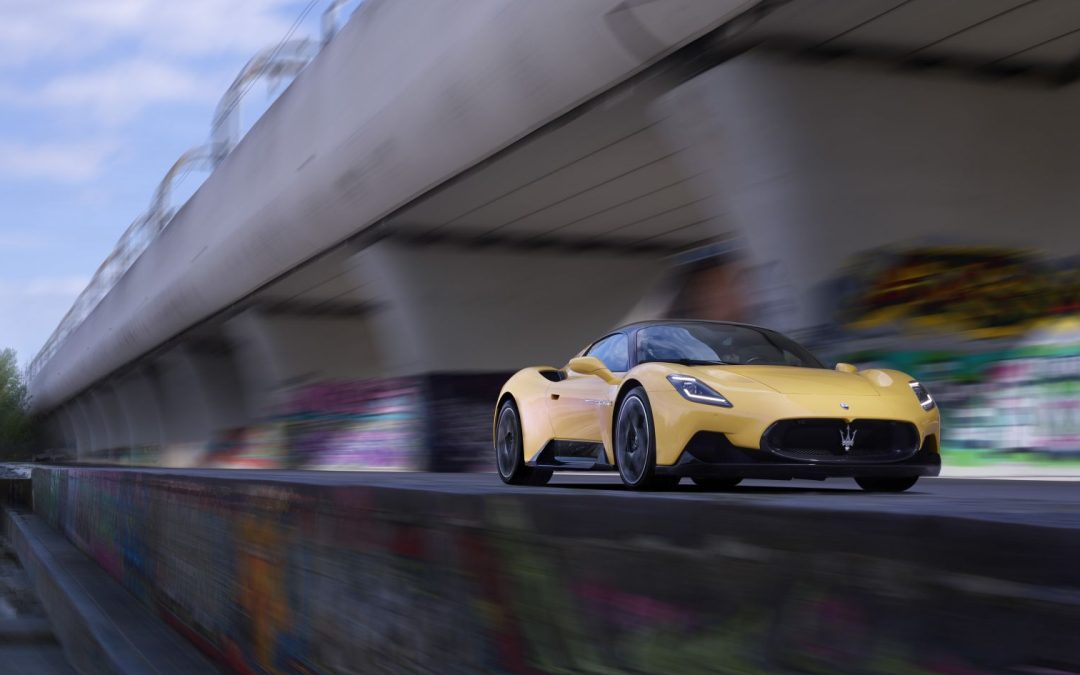 Does Maserati's first supercar since the MC12 live up to the marque's reputation? By Andrew Frankel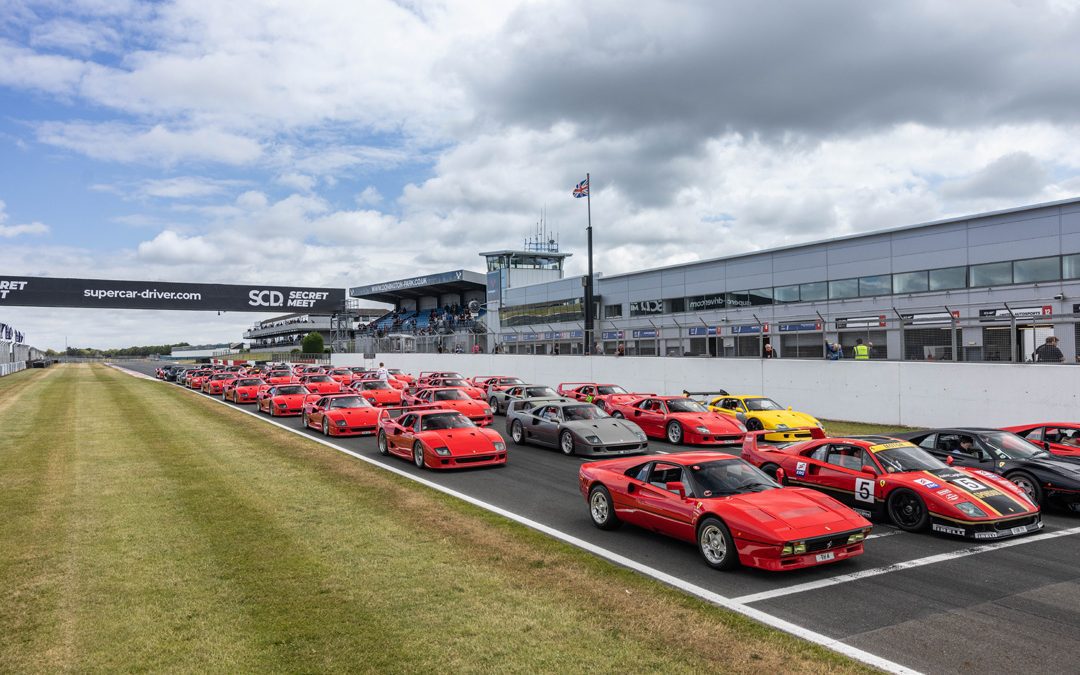 The quality, quantity and sheer exclusivity of the metal, and carbon fibre, on display positively borders on the surreal.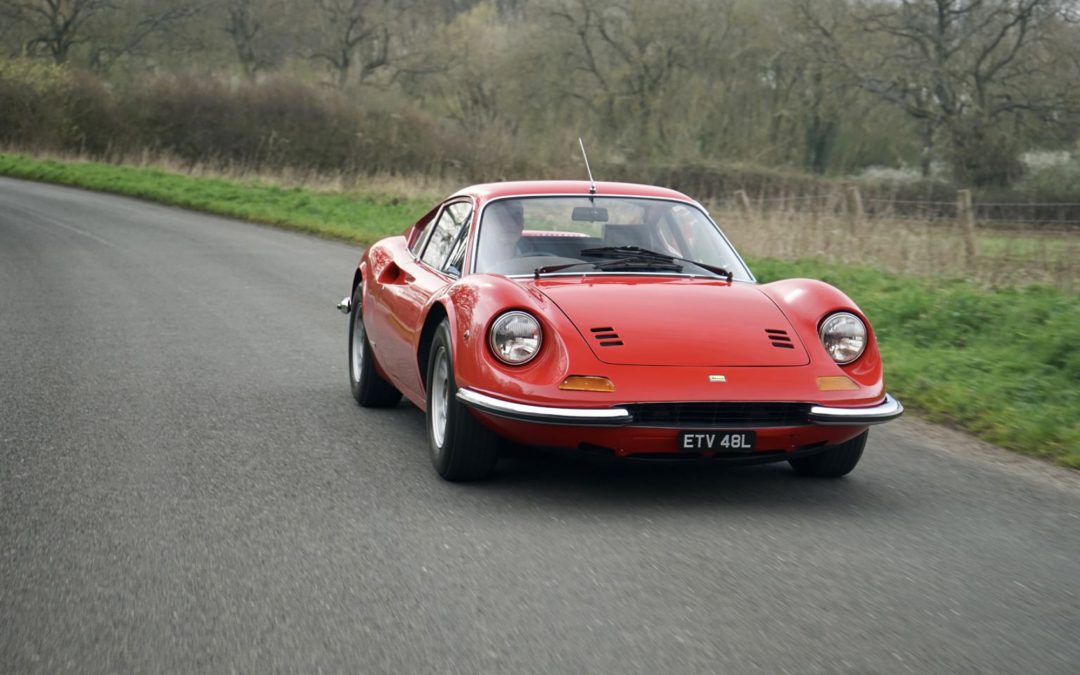 This baby Ferrari is special for more than one reason… By Andrew Frankel
Nayan Kisnadwala, JBR Capital CEO, reveals the colleague-derived initiatives that enable the company to operate as a force for good and build a sustainable, profitable future.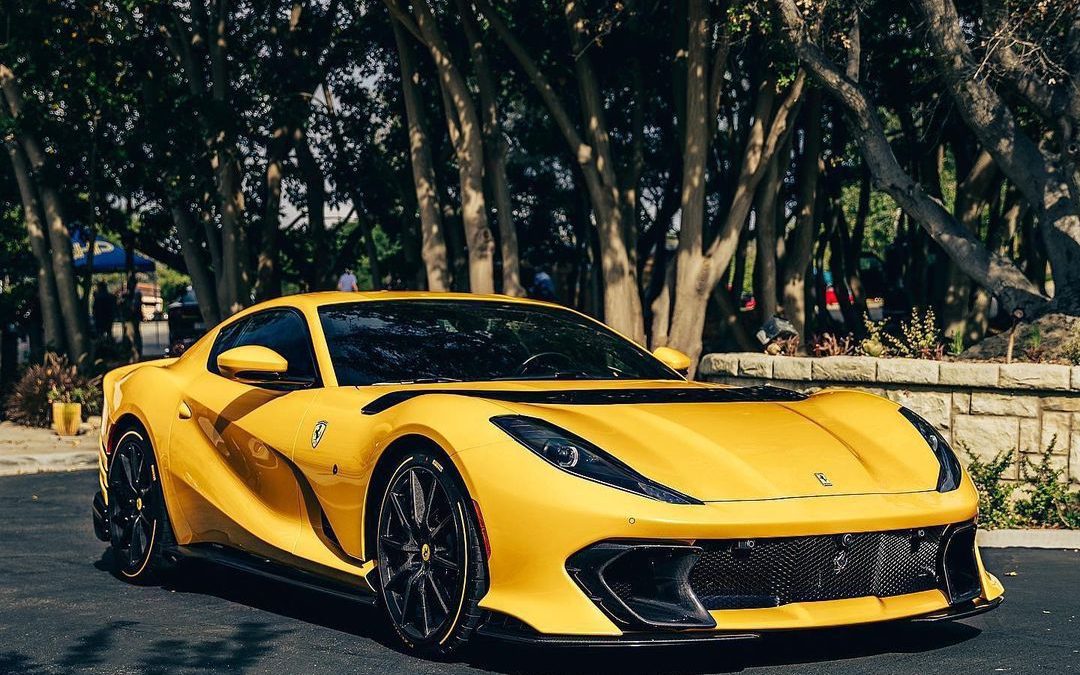 After the 599 GTO and F12 tdf comes this, all 819bhp of it. By Dan Prosser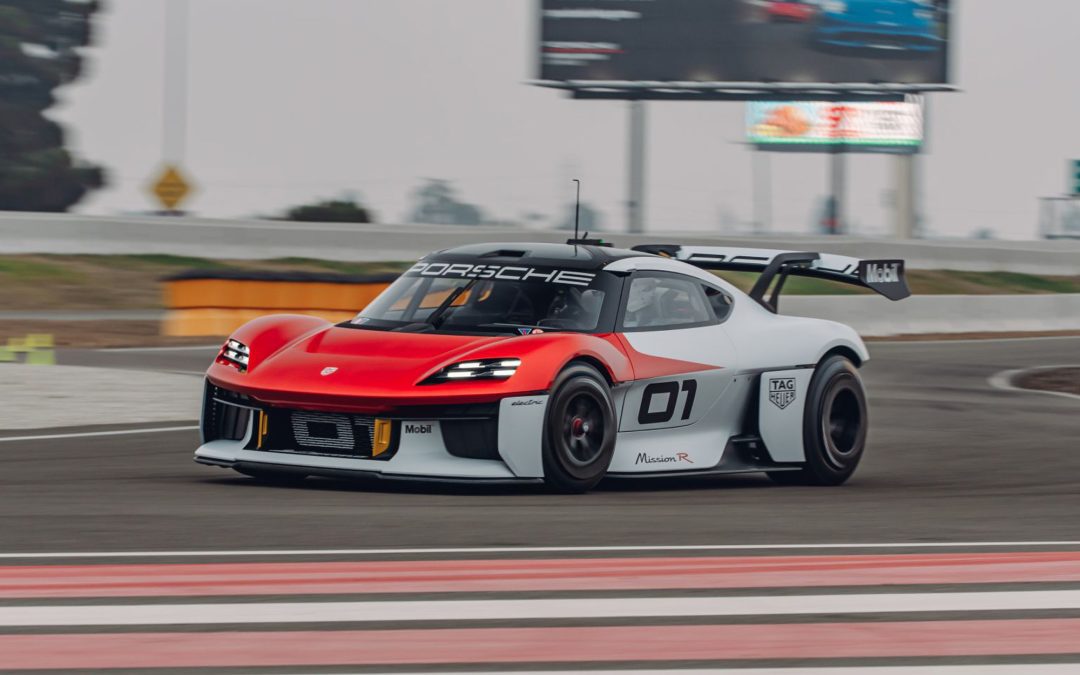 If any car can make a petrolhead fall for EV power, it's the Porsche Mission R. By Andrew Frankel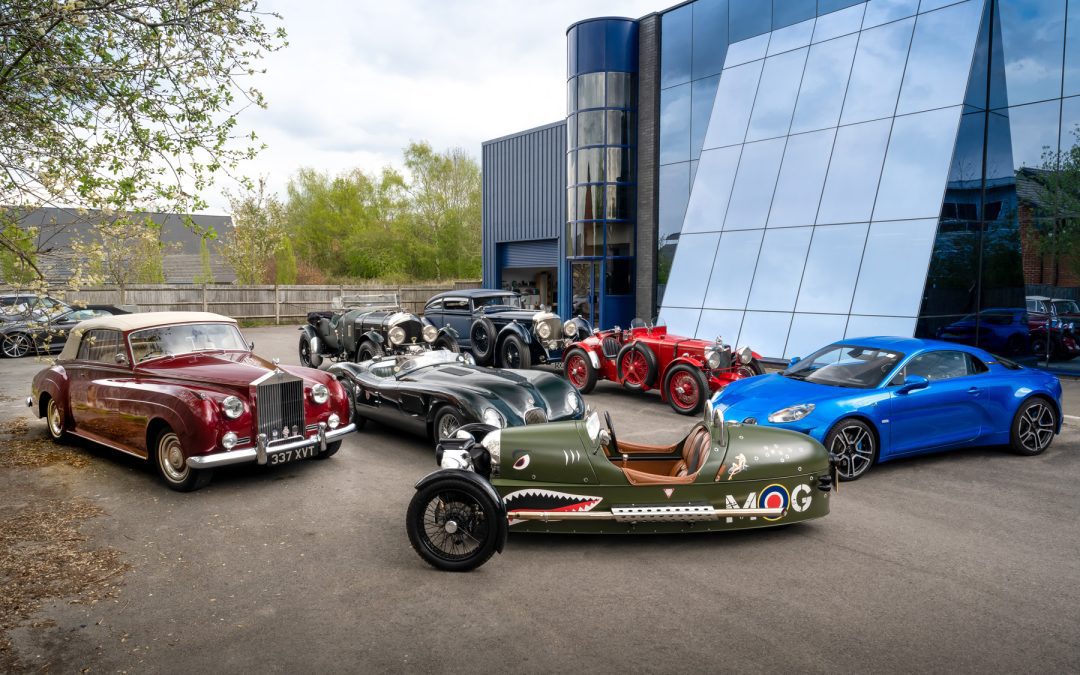 How to Finance Multiple Classic Cars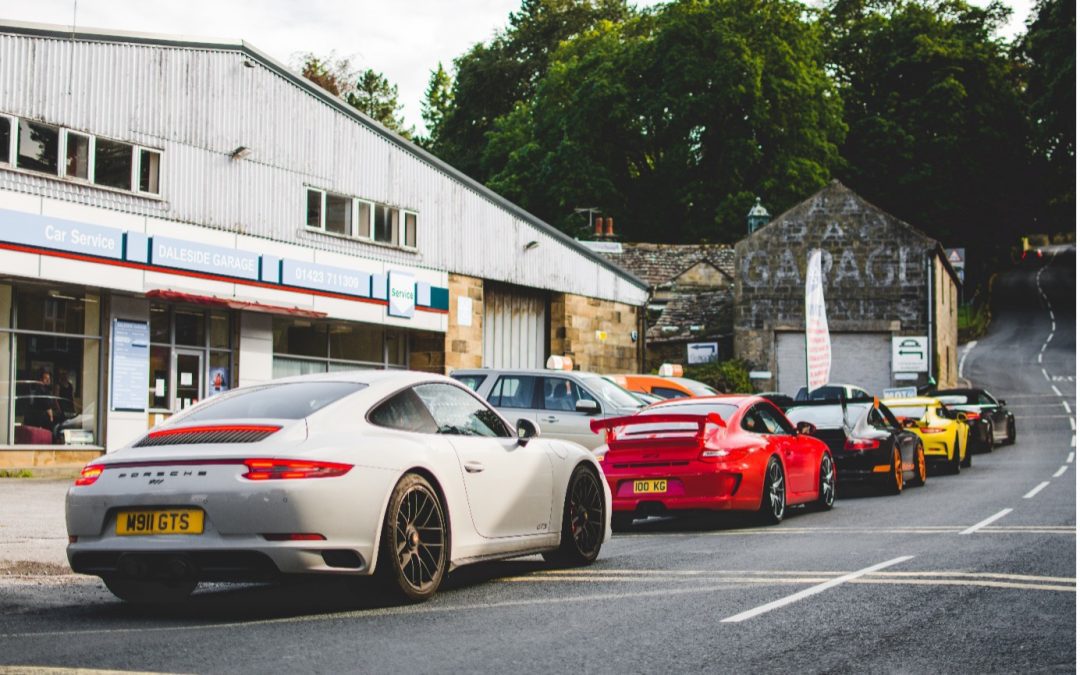 JBR Capital achieves its best four-month period since the company was established in 2015. Origination of £80 million and average advance per loan of £81,000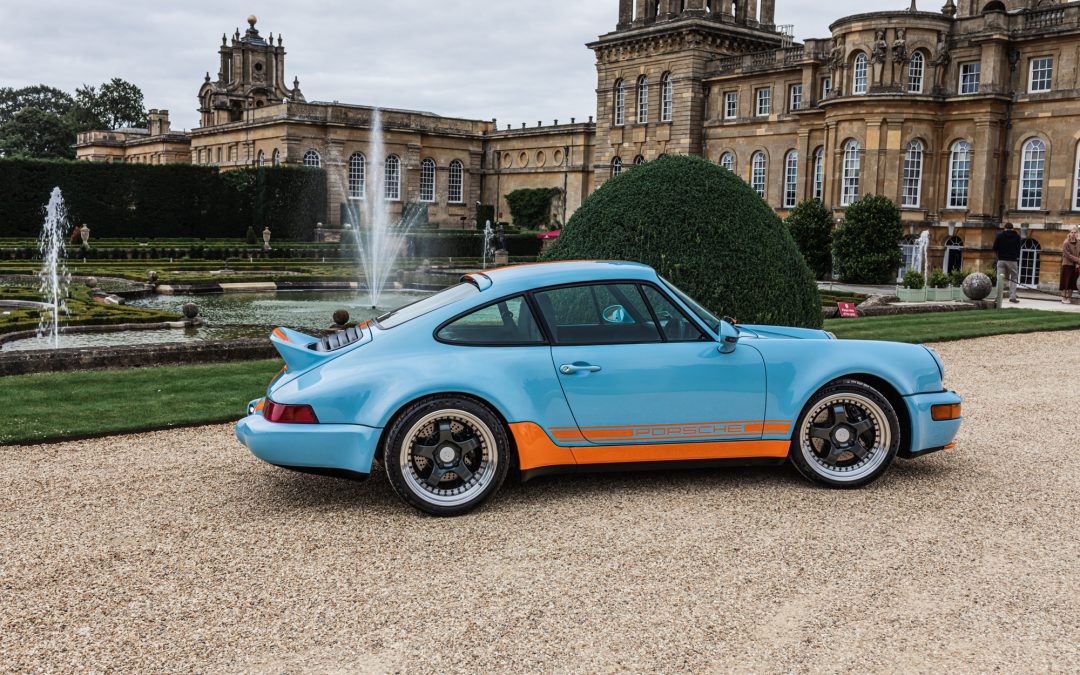 Everrati Automotive Limited (Everrati) is now offering its customers the ability to fund a purchase through a new arrangement with JBR Capital. Let's see some of their cars…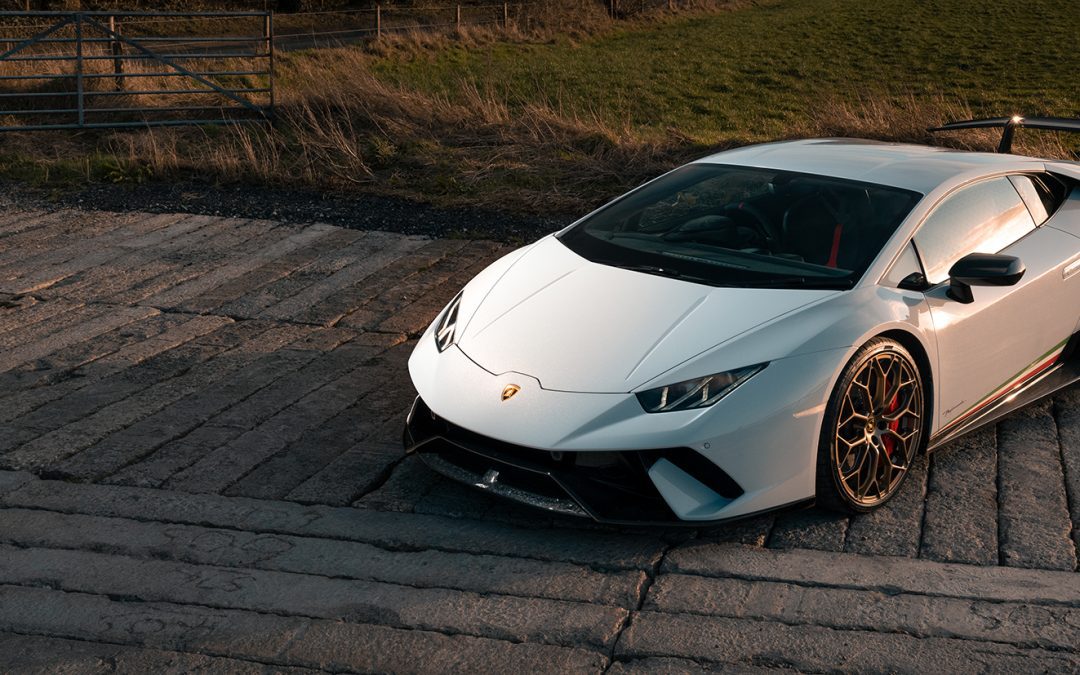 For supercar enthusiasts, that is one of life's greatest questions, and with a Lamborghini Huracán coupé LP 640-4 Performante LDF tucked away in the garage, James Calderbank is perfectly qualified to answer it.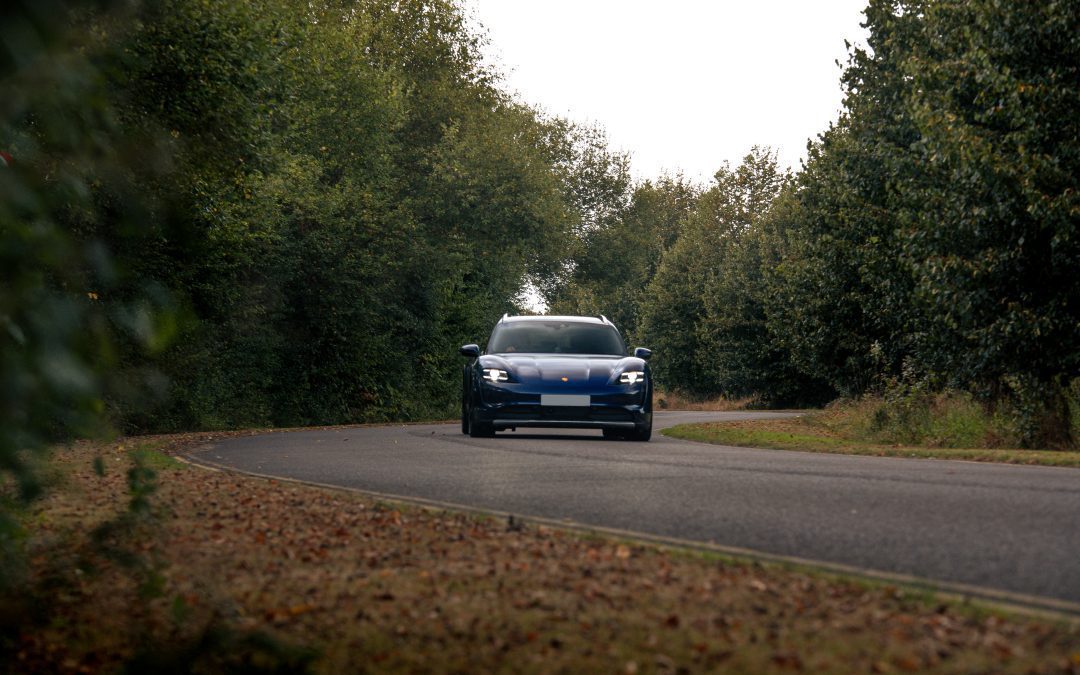 Premier automotive finance provider, JBR Capital, is proud to announce a new sustainability initiative that will greatly reduce the environmental impact of its clients' cars.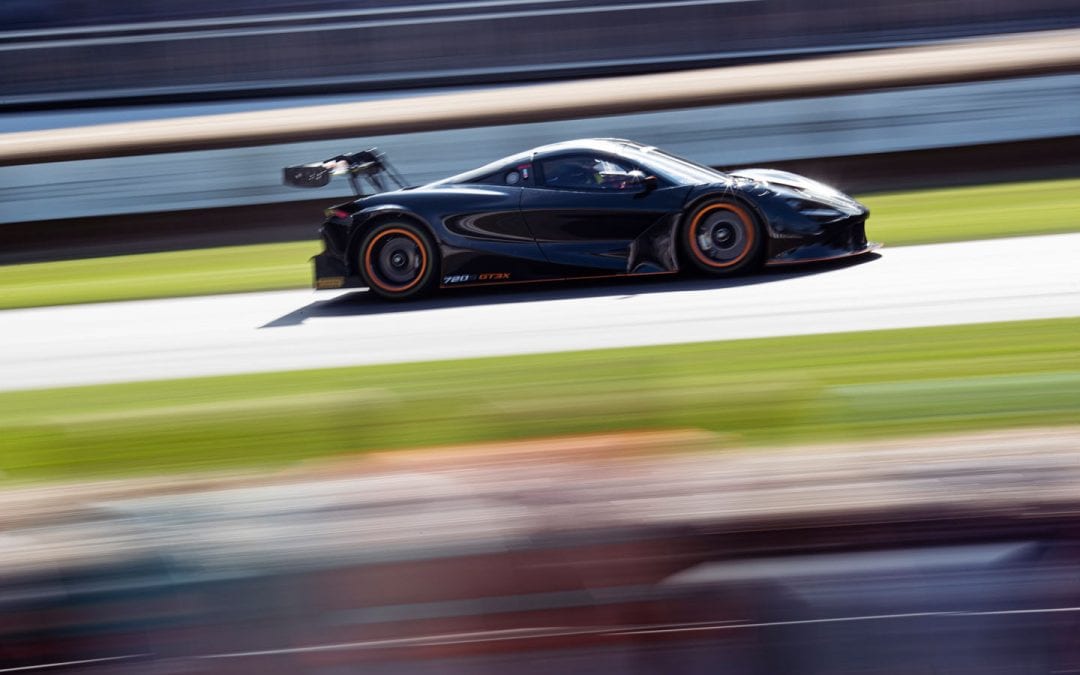 Insight into why the supply of new cars, which the semiconductor chip shortage has dramatically impacted upon, won't return to pre-pandemic levels any time soon.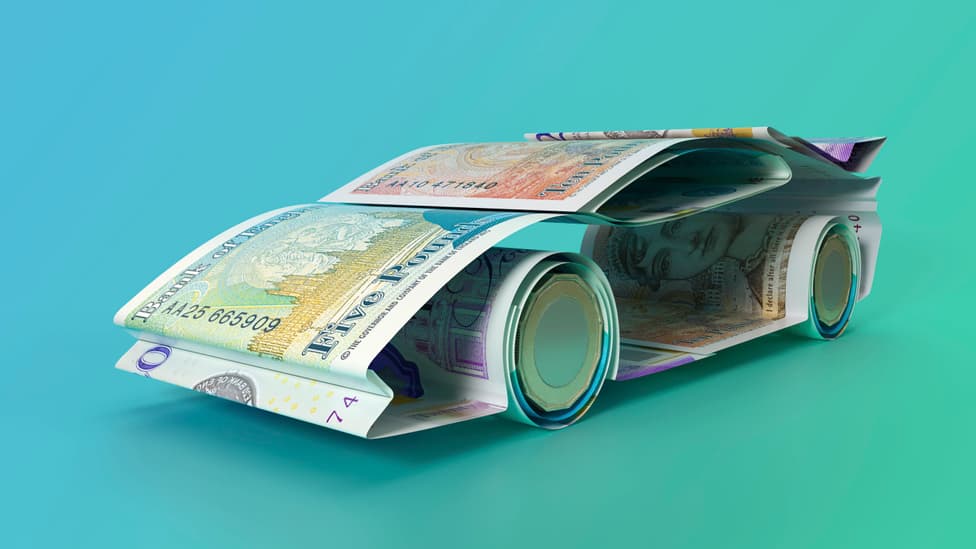 Is there a smarter way to buy a supercar than a suitcase stuffed with cash? Er, yes. Here's how…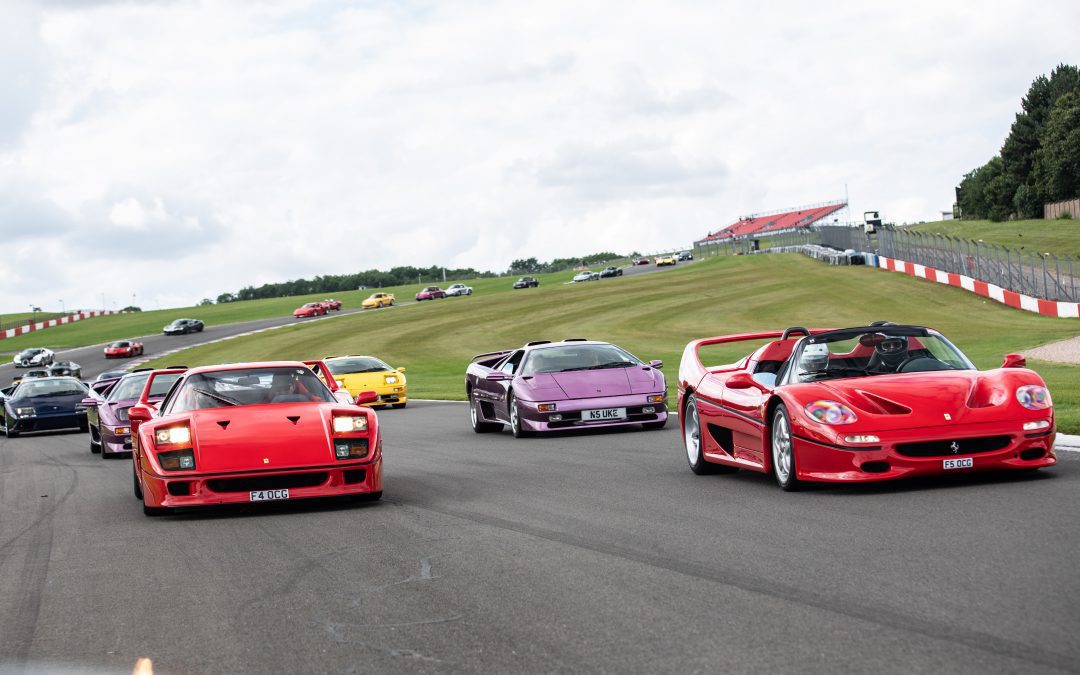 Darren Selig chooses his personal highlights from a remarkable year and reflects on the importance of getting out into the supercar community and meeting clients.
It's going to be a good, good year for supercar and hypercar fans and customers alike. Many stars are about to align with delayed hypercars, such as the Aston Martin Valkyrie and Mercedes-AMG Project ONE finally making it into production.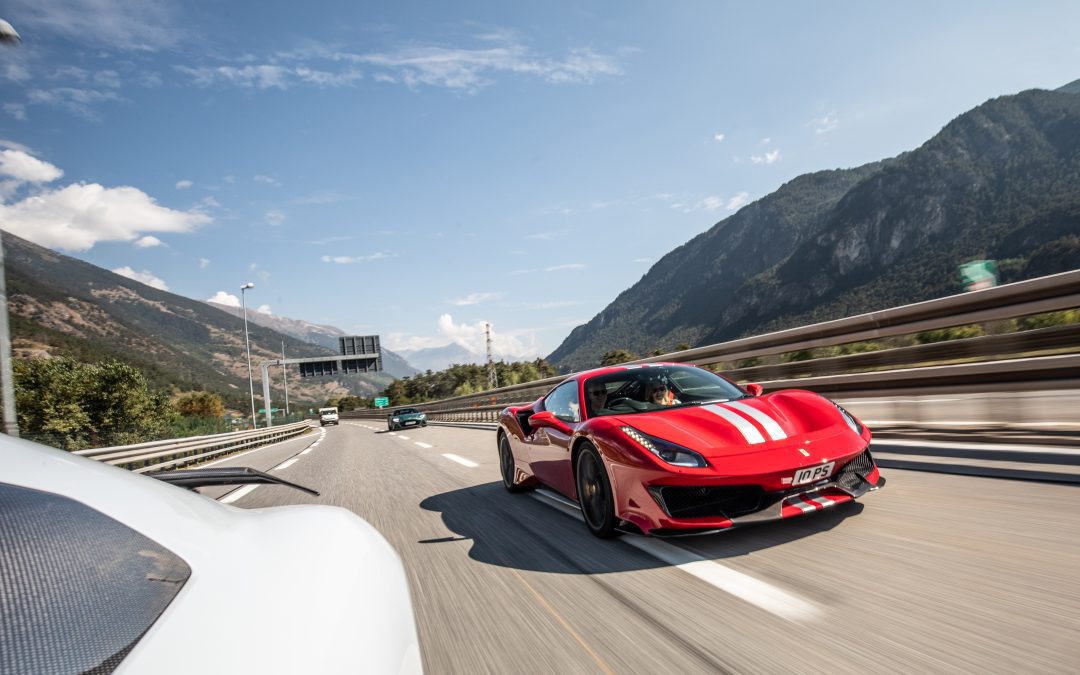 Darren Selig, founder & chief commercial officer of JBR Capital, reveals the top ten high-end vehicles financed by the company in 2021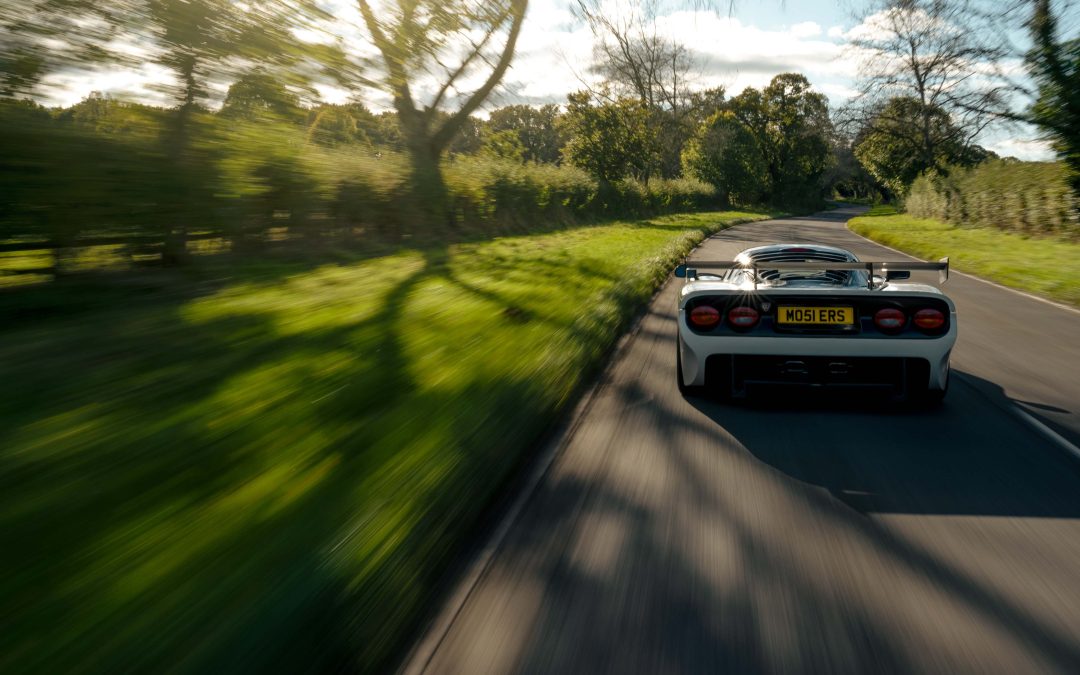 Wolverhampton-based electrical contractors Steve and Rob Gaunt have amassed an impressive arsenal of supercar weaponry.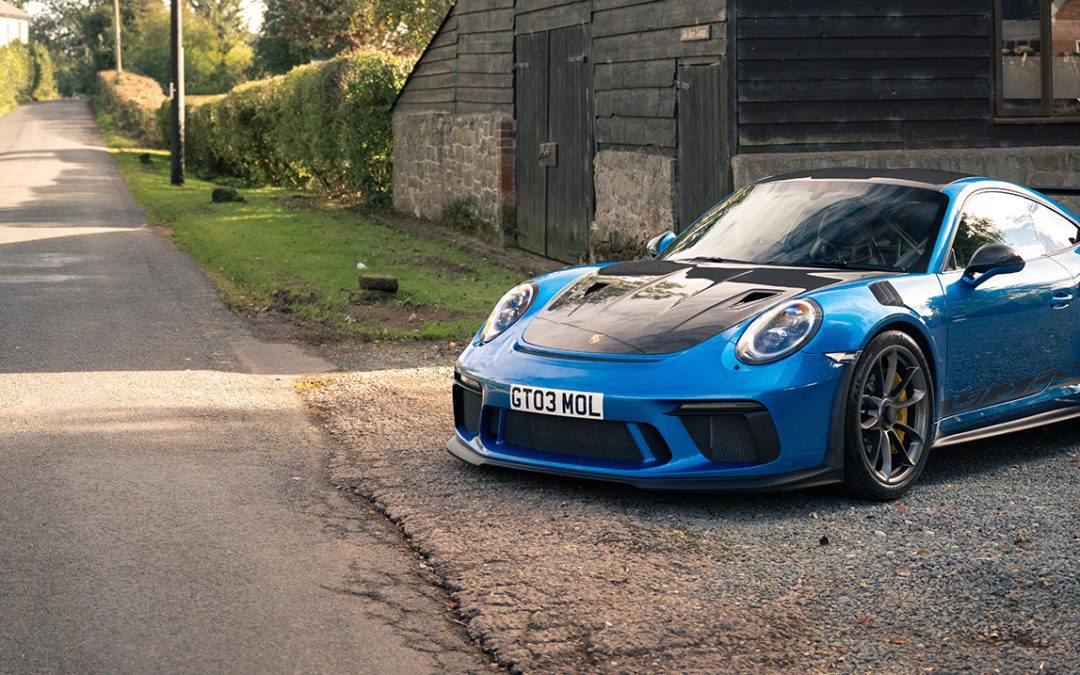 Meet Rob and Molly Taylor, a couple with a serious addiction to all things Porsche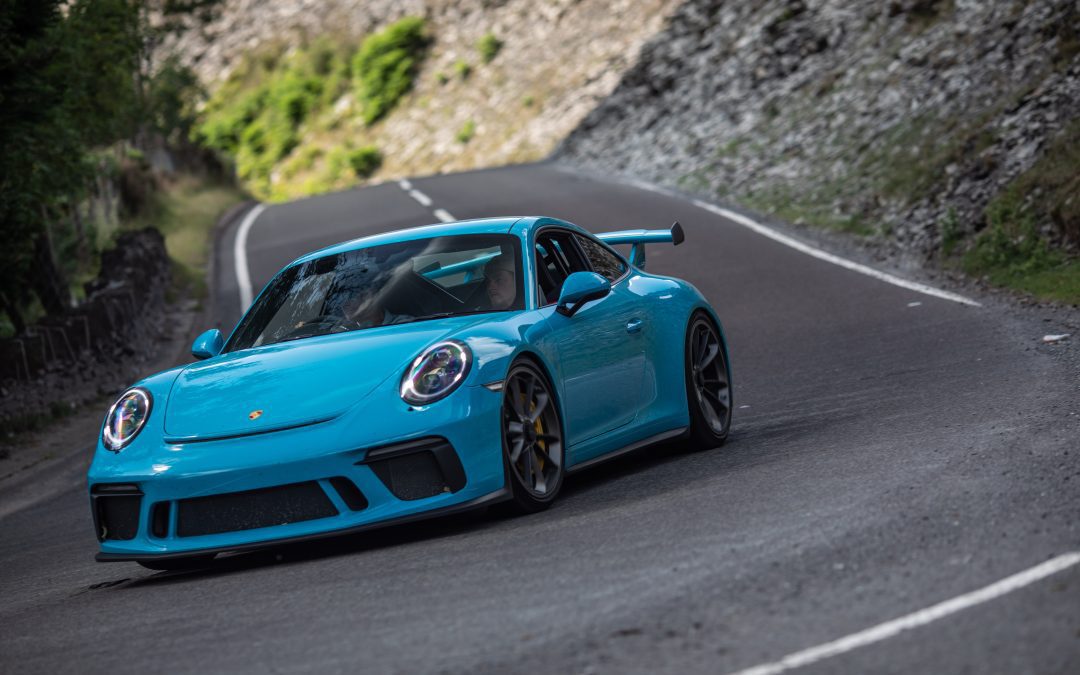 Watch the final part of the journey as one of our clients collects his dream Porsche GT3 and find out how he was able to do it.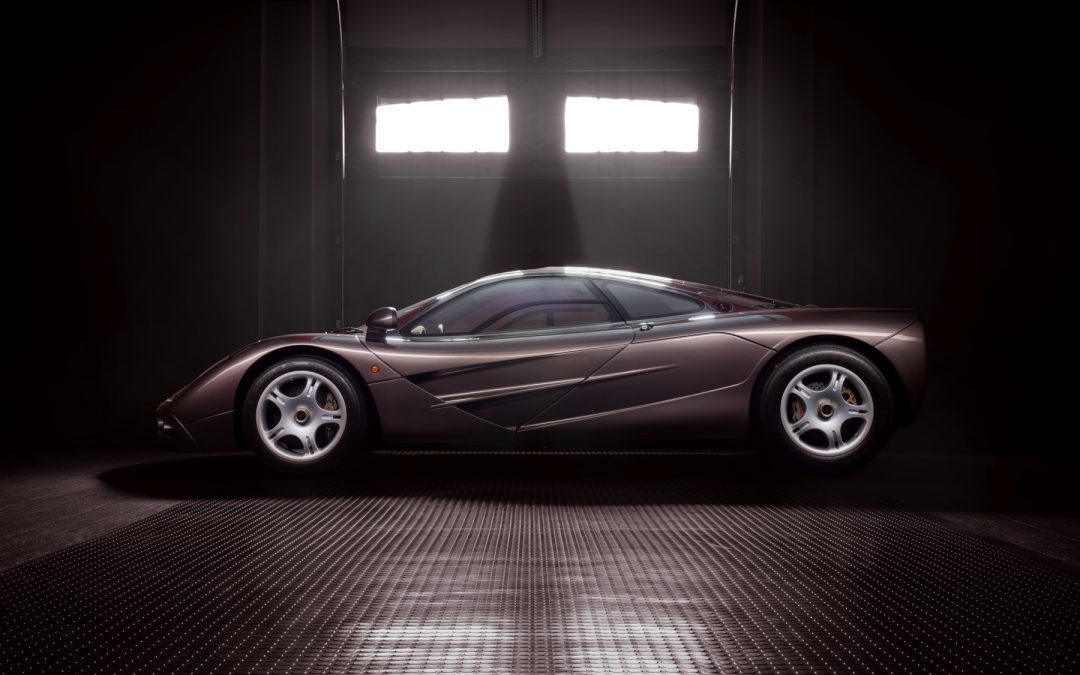 Auction review for Q3 2021. Starting with the first ever public auction of a Lewis Hamilton Grand Prix winning F1 car…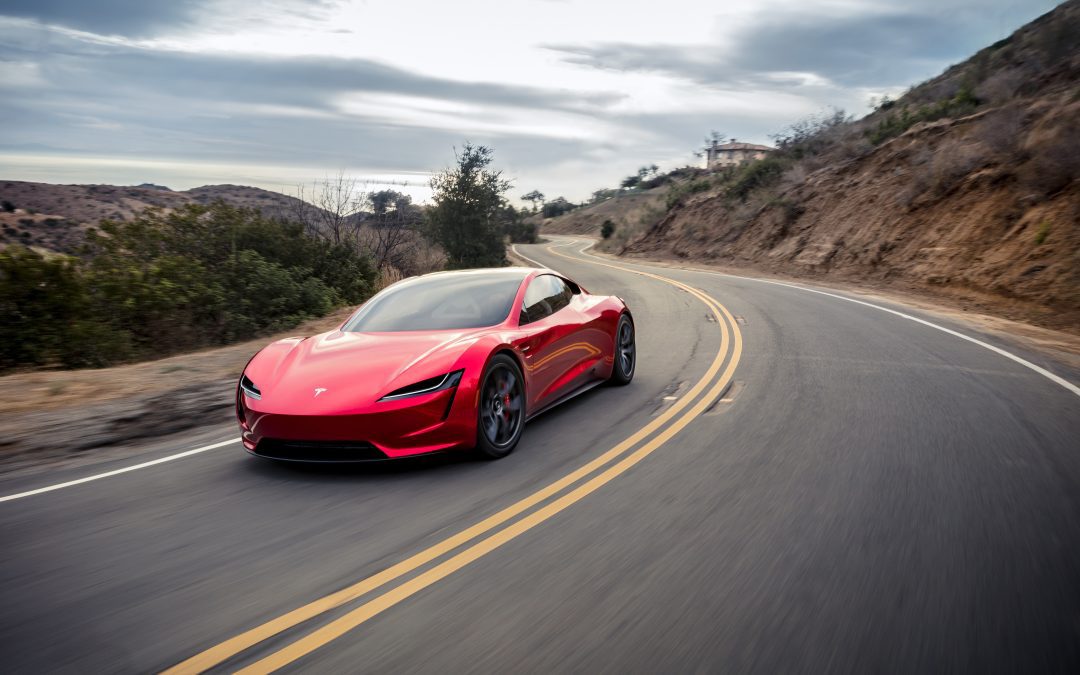 When it comes to sheer style and electrifying performance the latest Luxury Electric Cars have much to offer.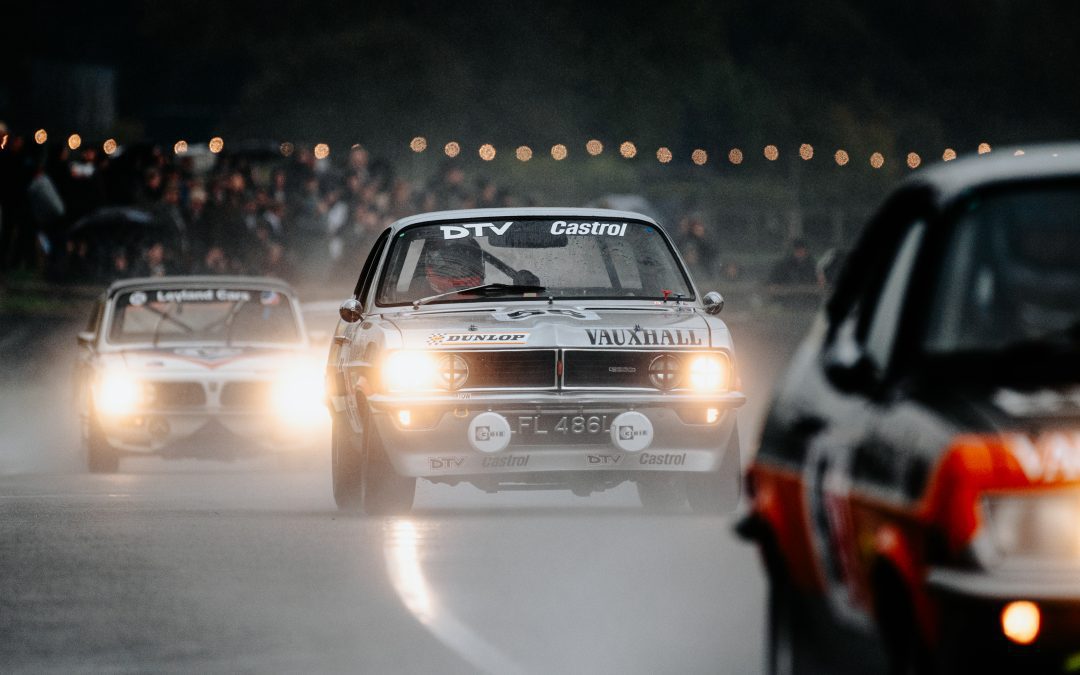 The 78th Members' Meeting at Goodwood ended the 2021 historic motor racing season in fine style.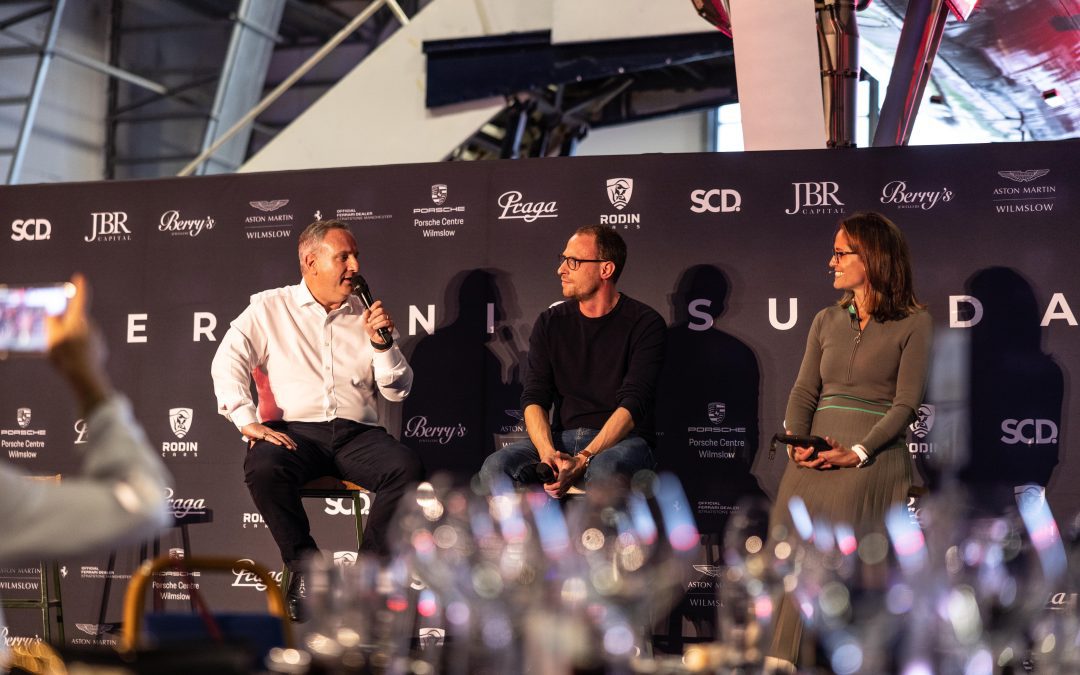 Exclusive 3 year partnership with SCD as finance partner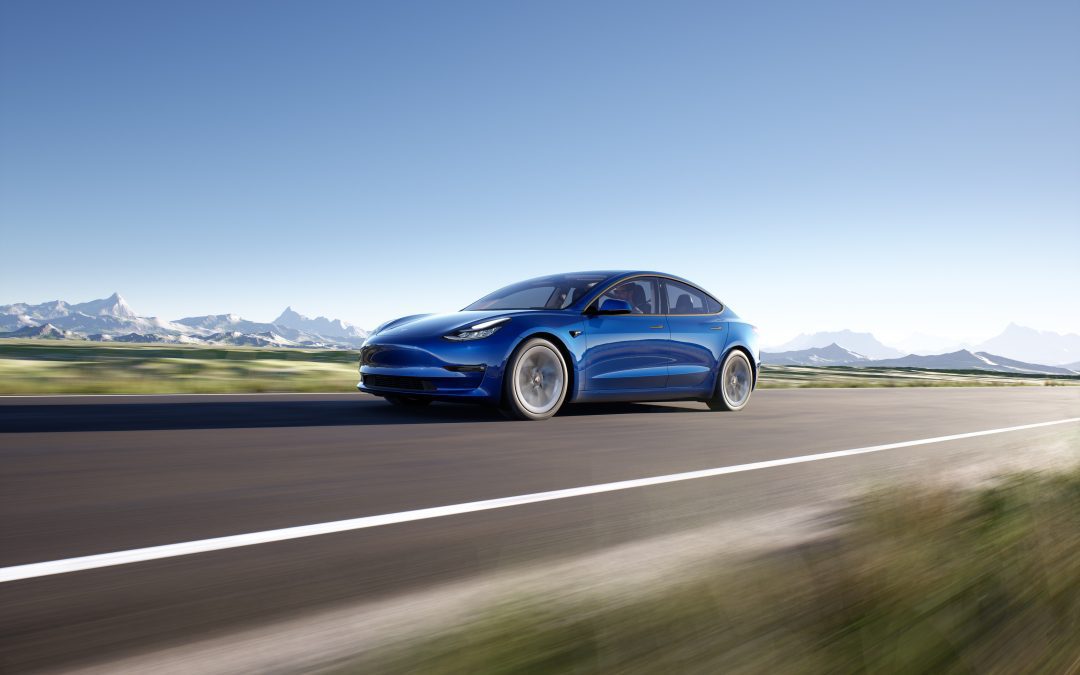 Is it time for enthusiast to accept that battery-powered cars will be the norm? It's certainly time to accept the UK charging infrastructure is a long way off being fit for purpose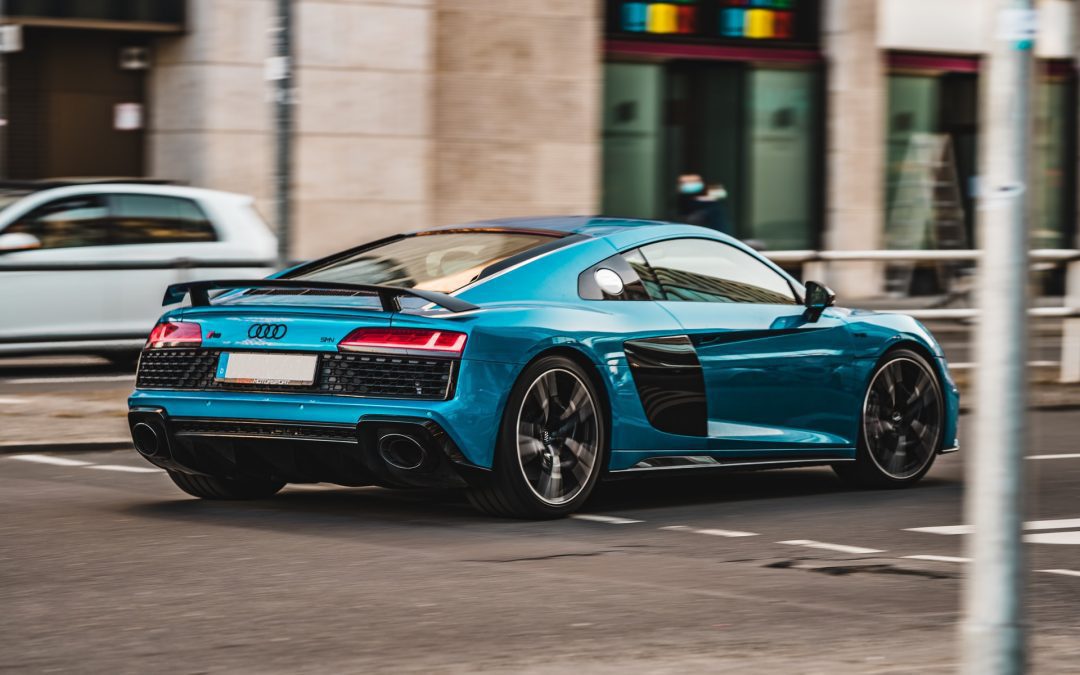 JBR CAPITAL ENJOYS RECORD BUSINESS PERIOD, LENDING £100M SINCE 1 MARCH ENABLING CUSTOMERS TO FUND THEIR AUTOMOTIVE PASSION
After missing out last year due to lockdown, spectators returned to a Goodwood Revival full house. We report from the weekend and ponder its unique appeal.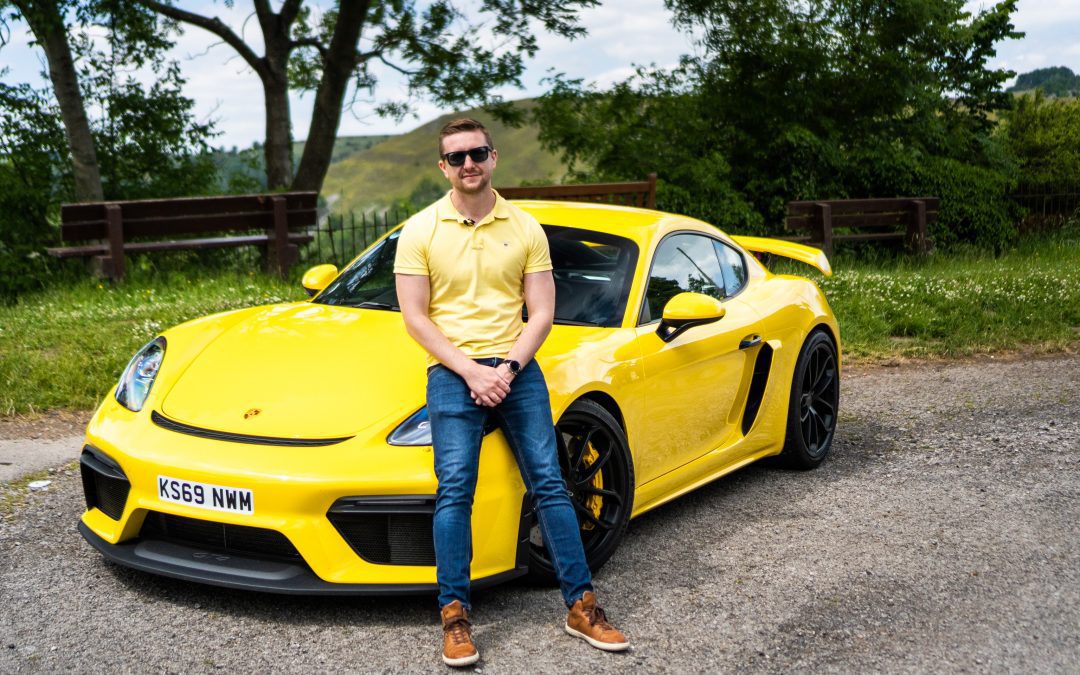 Our founder Darren Selig talks with Caymen GT4 owner Richard Ashmole about love for supercars and what is it like to own one.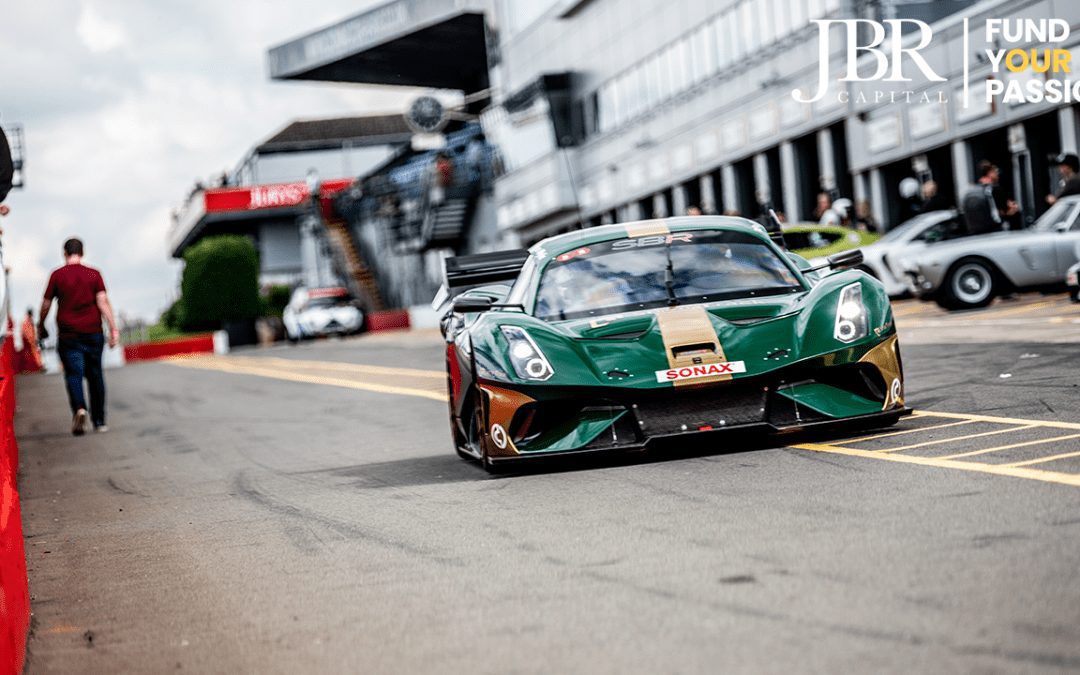 Le Mans winner David Brabham shows our Founder Darren Selig exactly what the 5.4 litre Brabham BT62 is capable of around Donington Park.
The Donnington high-speed hypercar parade at the 2021 Supercar Driver (SCD) Michelin Secret Meet, he almost doesn't know where to start…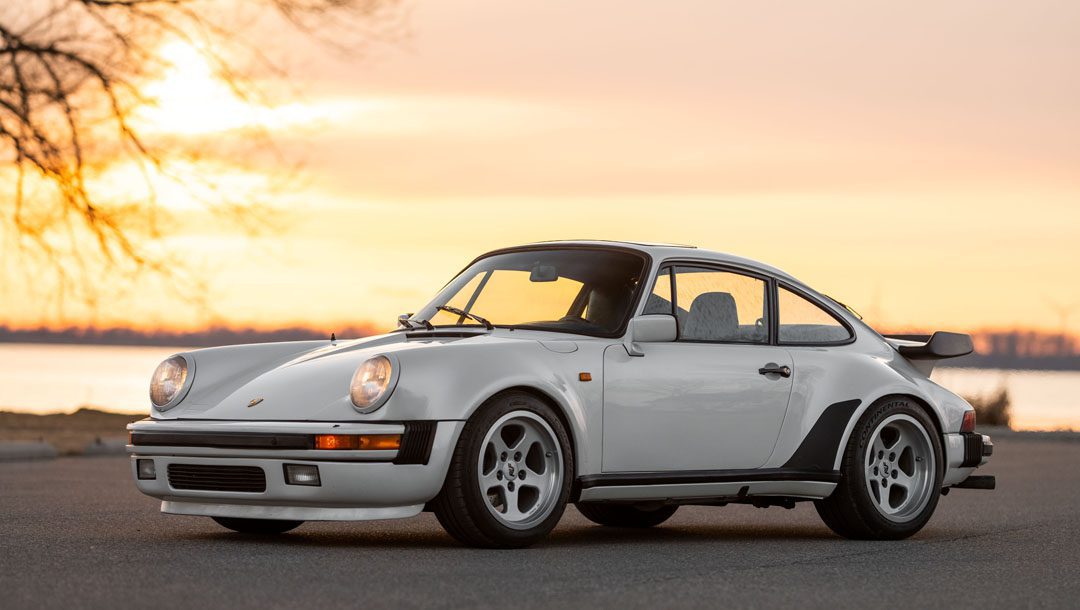 A busy auction update showing there is huge appetite for famous cars. In this update: Jerry Seinfeld's 2016 Porsche 911 GT3 RS; Jane Fonda's Ferrari 275 GTB…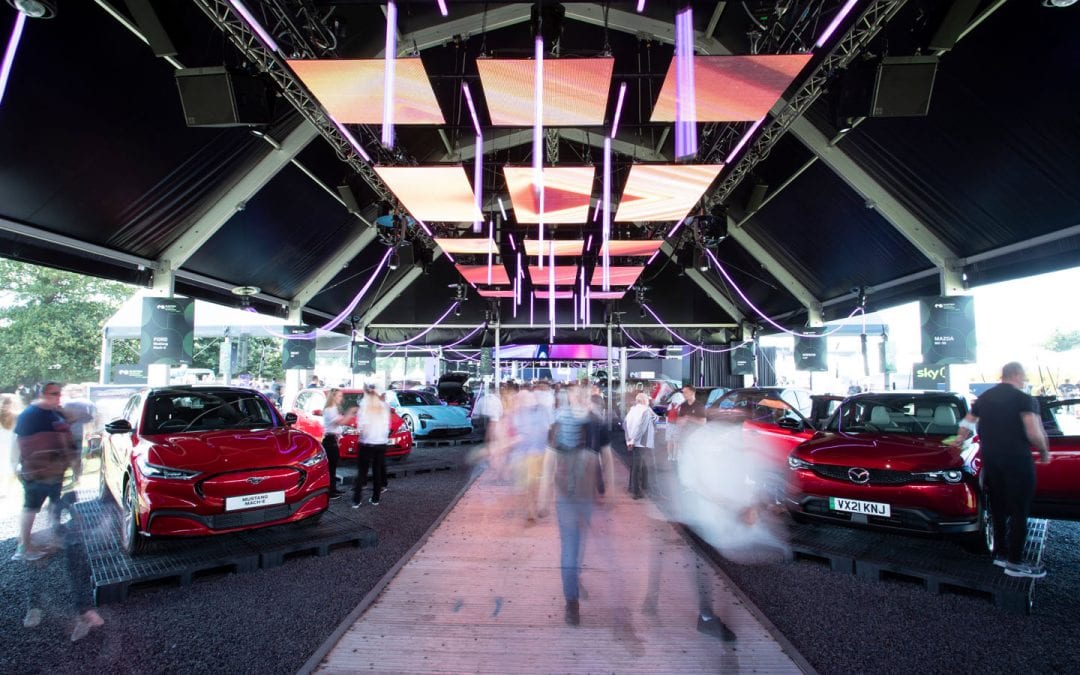 The Goodwood Festival of Speed made a very welcome return in 2021. Here are some of our personal highlights.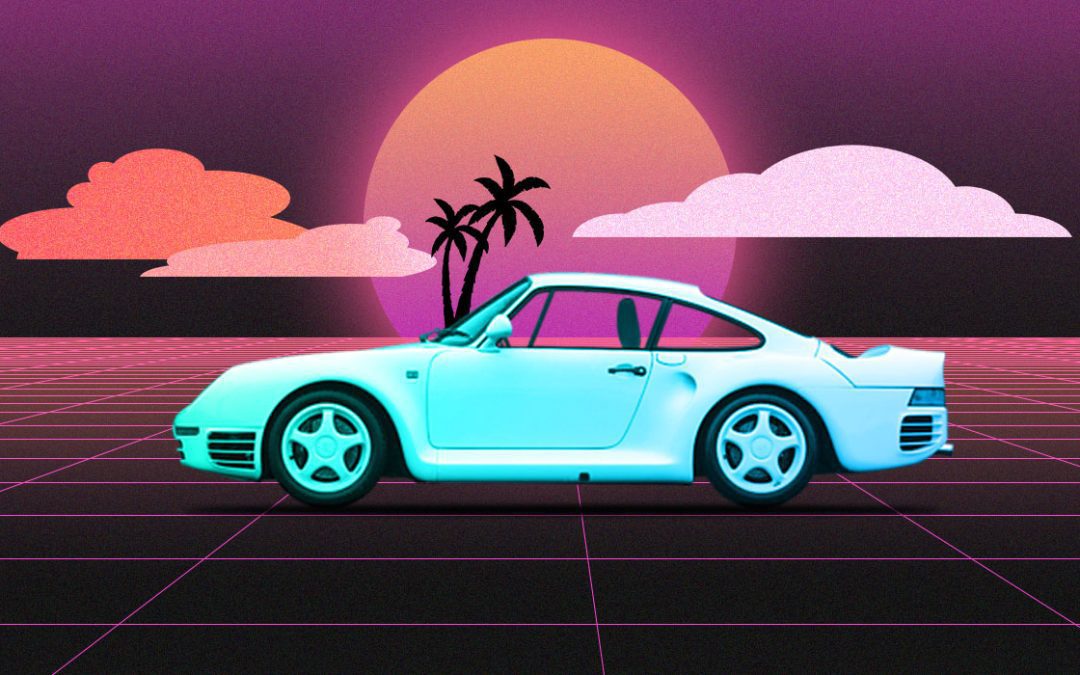 Classic car owners and collectors of today look back to the time when they were young and at the supercars that graced their bedroom walls. But these same supercars they drove at breakneck speed on the screens of their local arcade. As the new decade starts, let's...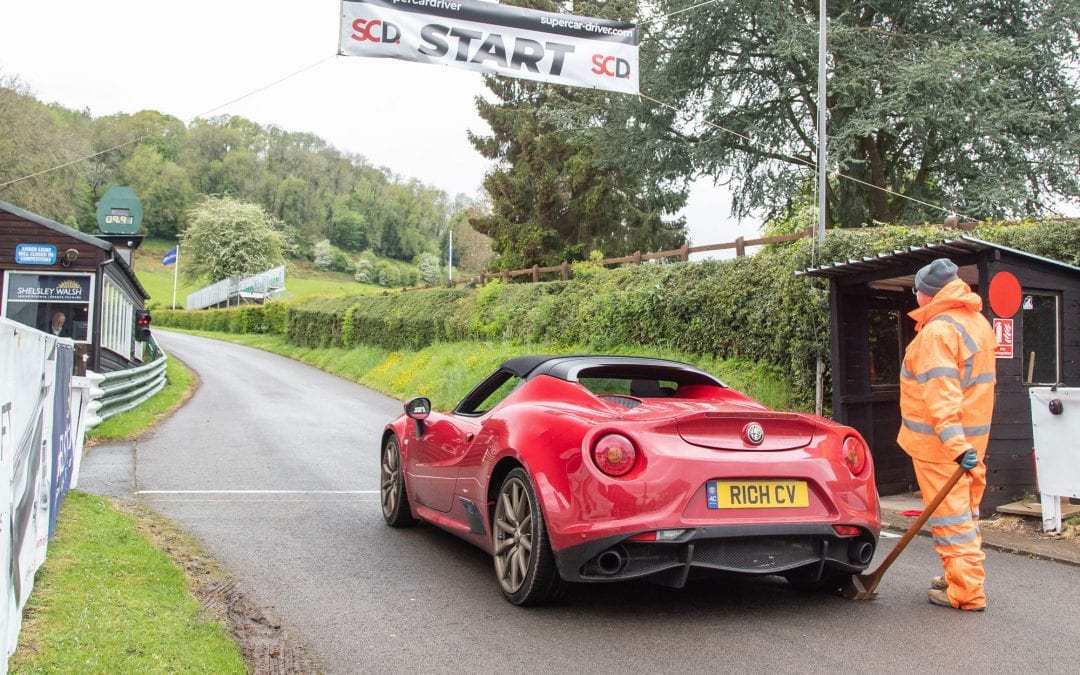 There's plenty of aggressive engine revving going on as the supercar pack shuffles around…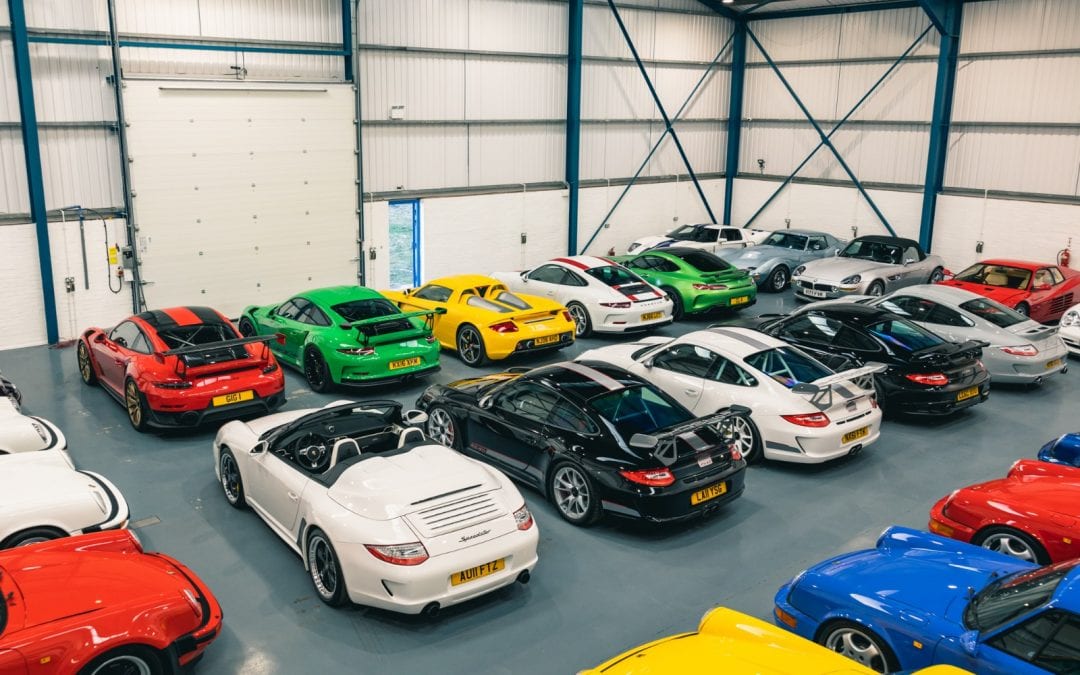 Bidding closed on one among the most impressive of collections of recent Porsche road cars, breaking all sorts of records in the process.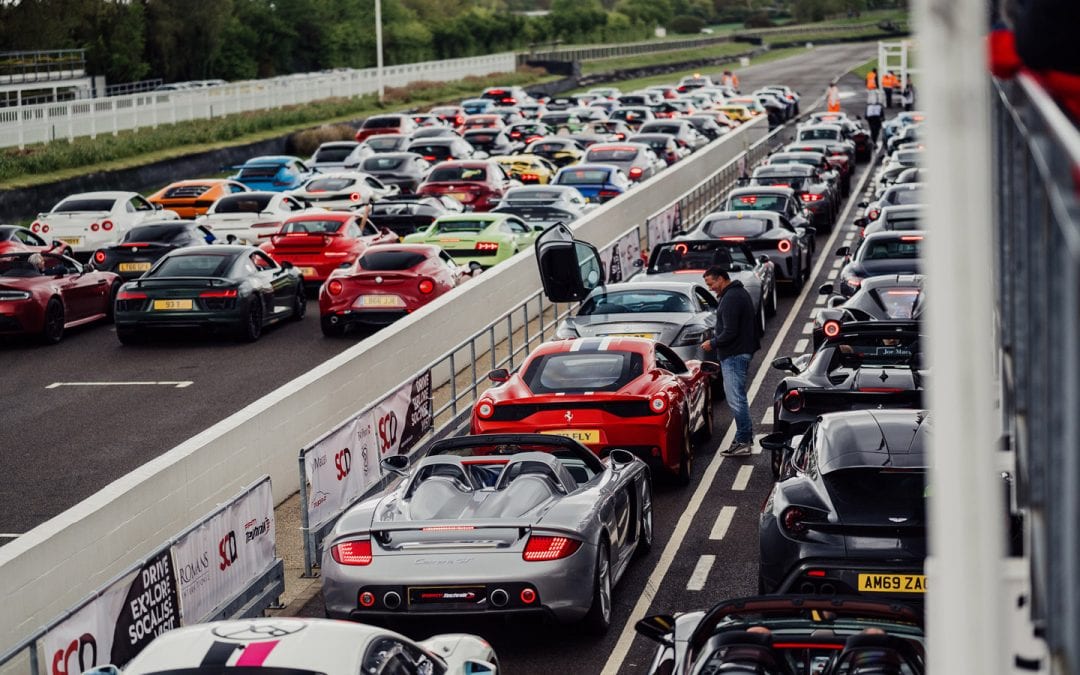 200 drivers of a dazzling array of supercars descend on the West Sussex motor circuit on Sunday 16th May. For Supercar Driver (SCD) it was a case of history in the making…
The US season-opening Scottsdale sales had a very different look this year with catalogues from the Big Three; Bonhams and RM Sotheby's and Gooding & Company…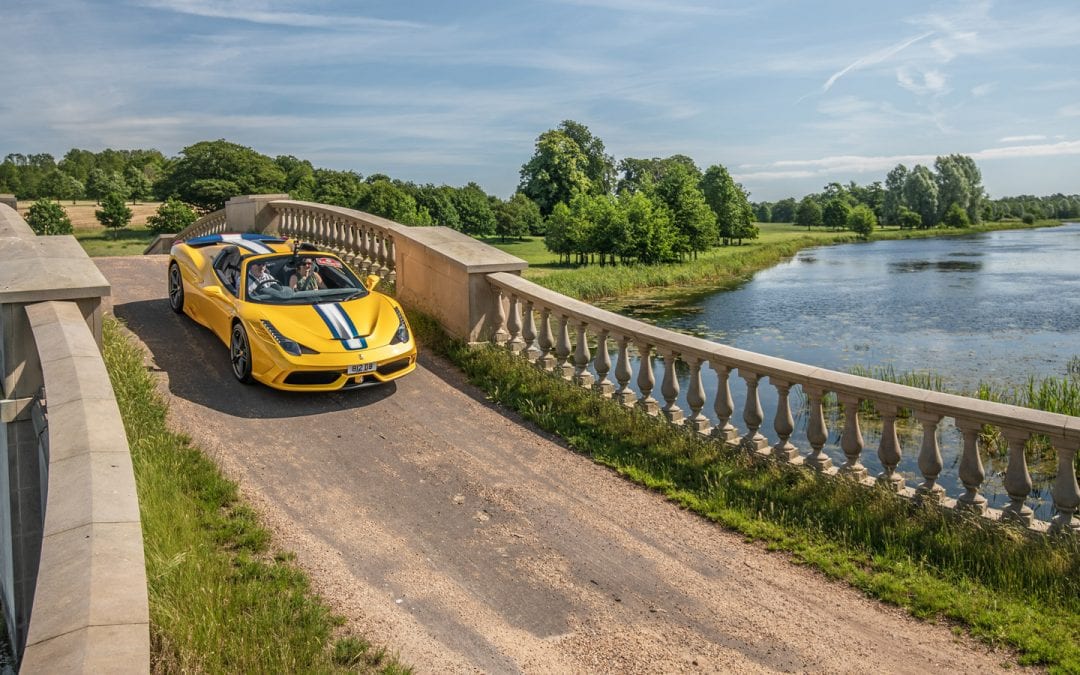 In these turbulent times, choosing the right car to put your money into can be a challenge. It doesn't have to be, though.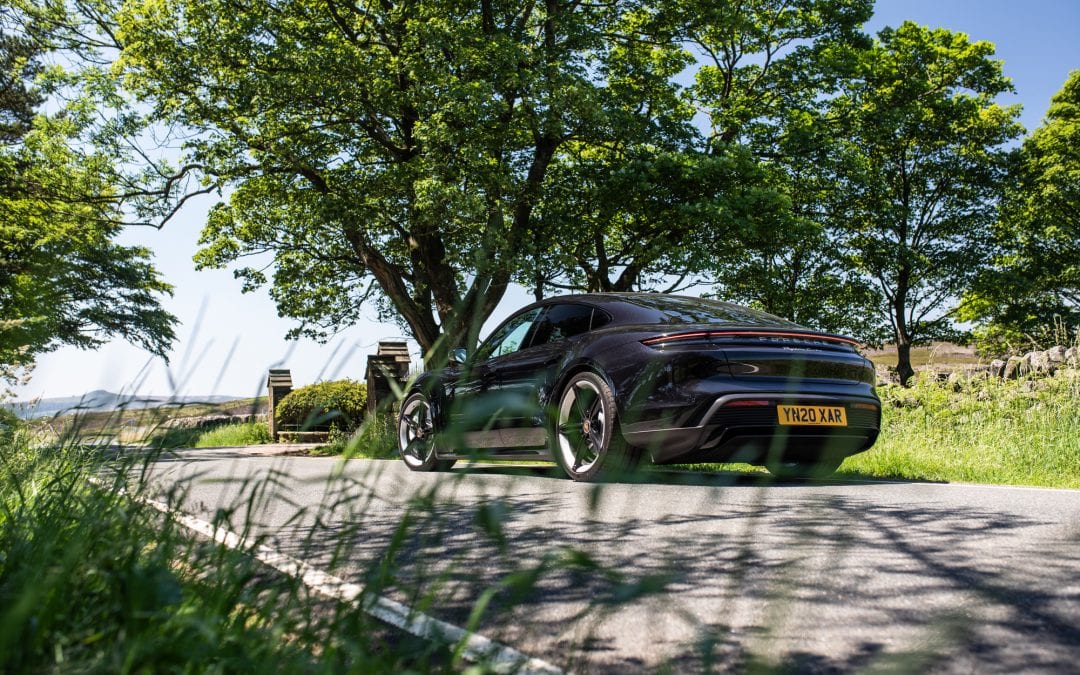 Unprecedented demand resulted in a record month for JBR Capital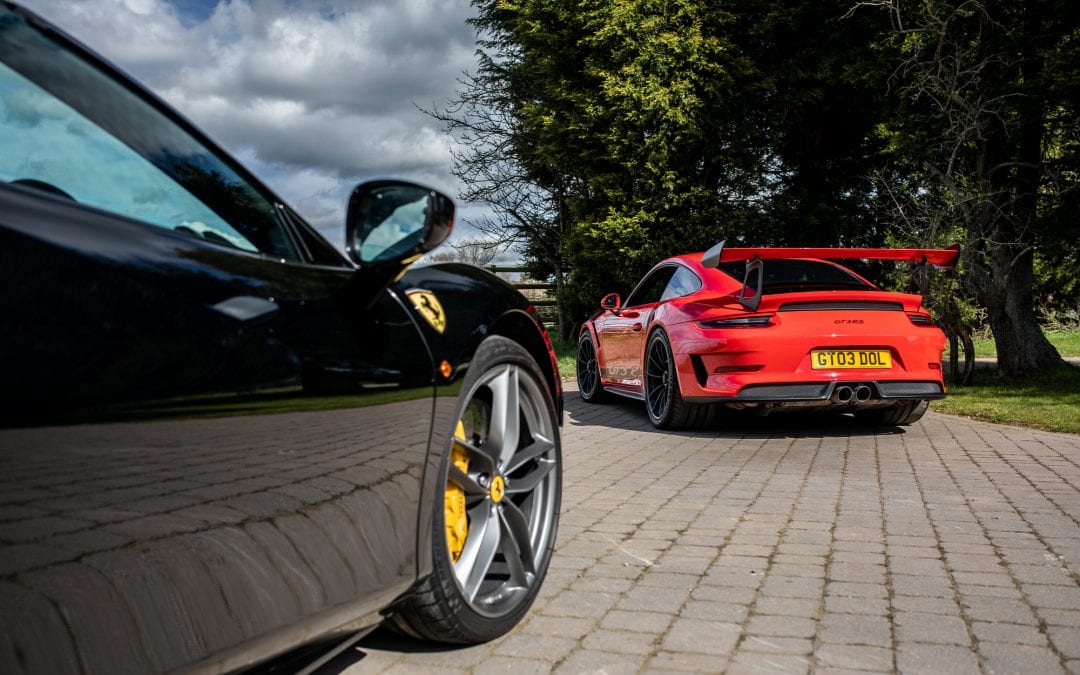 Putting the consumer in the driving seat. FCA clarification on finance commission disclosure aims to see customers' financing costs reduce…
We speak with SCD member Robert Steele about how he has amassed a rather enviable fleet of track-focused supercars.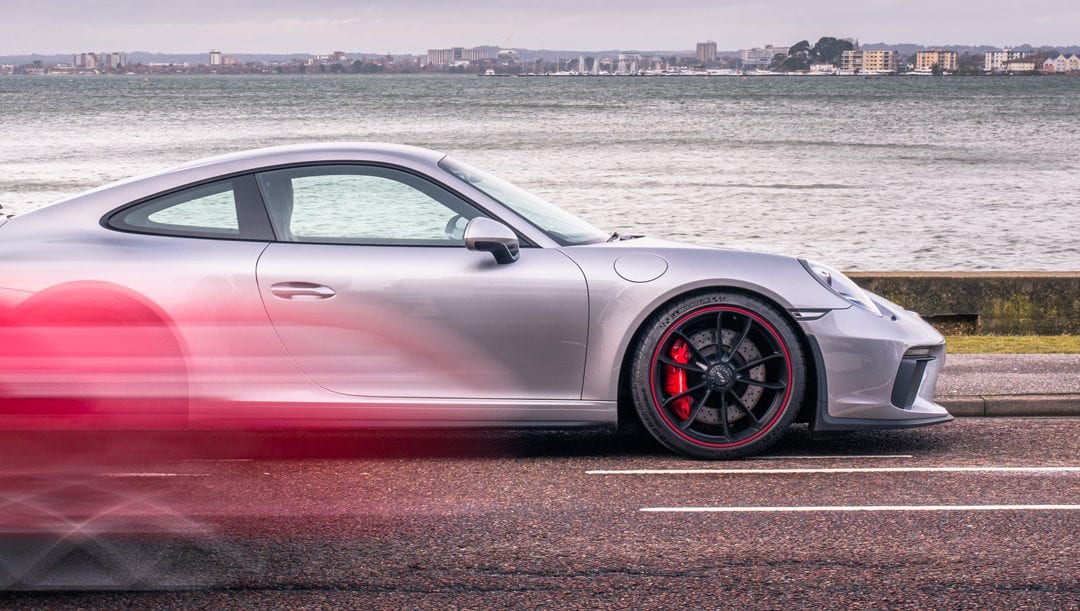 JBR Capital will accelerate its business growth in 2021 with an even greater focus on the unrivalled service it provides to car owners…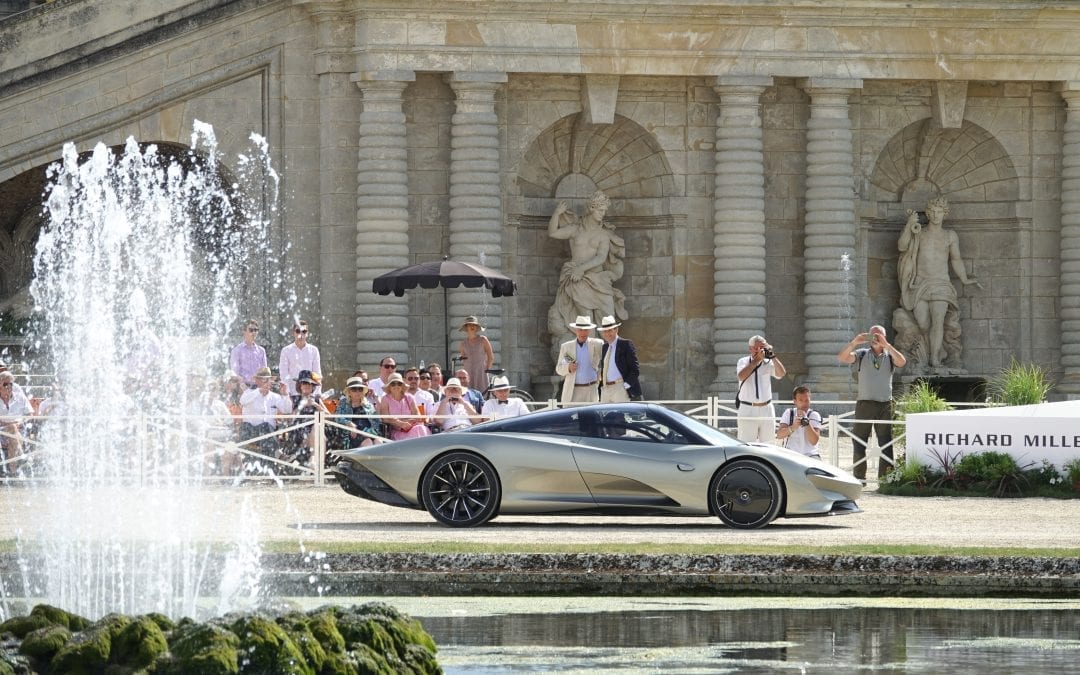 In these turbulent times, choosing the right car to put your money in can be a challenge. It doesn't have to be though, says Darren Selig, founder and Executive Chairman of JBR Capital
Our founder, Darren Selig, takes time to reflect on our £500 million lending milestone as we continue our commitment to fund your passion. Read the story of JBR Capital!

See stats, best cars sold and auction review for March – June 2020. This year's Amelia Island sales were the final top-tier 'physical' auctions to take place in the US…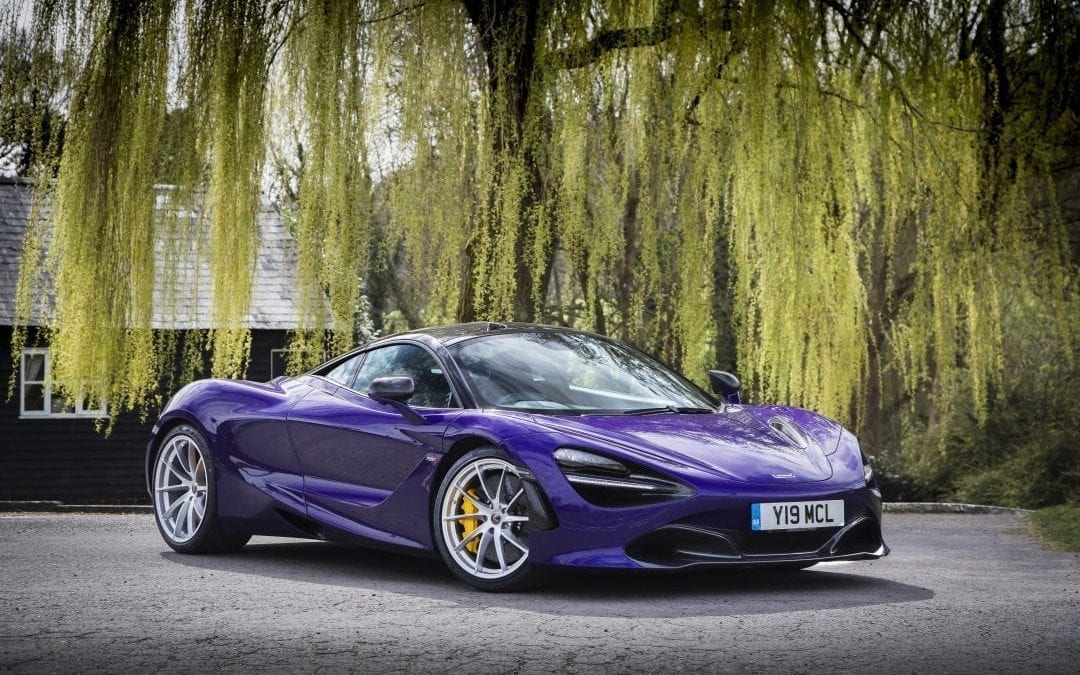 We are looking at £GBP per mph for some of the most popular supercars at the moment. See the results!
See stats, best cars sold and auction review for March – June 2020. This year's Amelia Island sales were the final top-tier 'physical' auctions to take place in the US…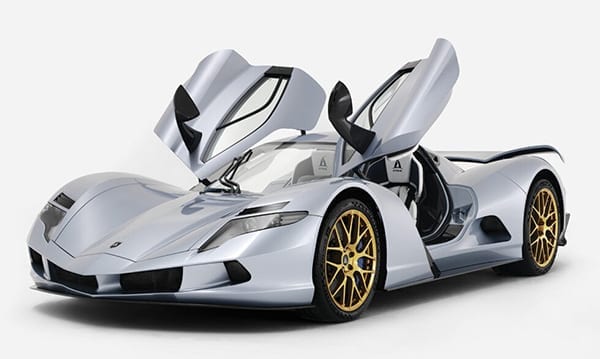 The automotive industry is in a transitory state – with environmental concerns leading to an onslaught of electric cars and luxury brands taking a long hard look at their powertrain strategies manufacturers are in a rapid state of change.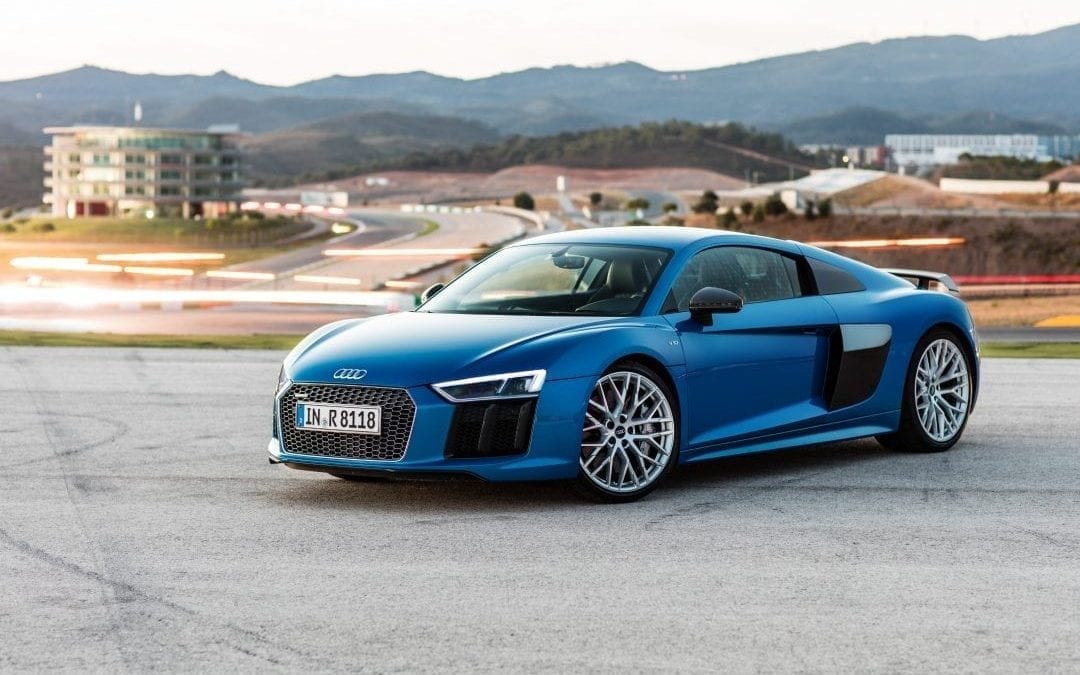 We've scanned all the usual classified ads – from Pistonheads to AutoTrader and Collecting Cars – and tried to align some of the most…
The event was cancelled due to the Coronavirus outbreak, but the show must go on. These are the cars unveiled this week that you would've seen at the 2020 Geneva Motor Show.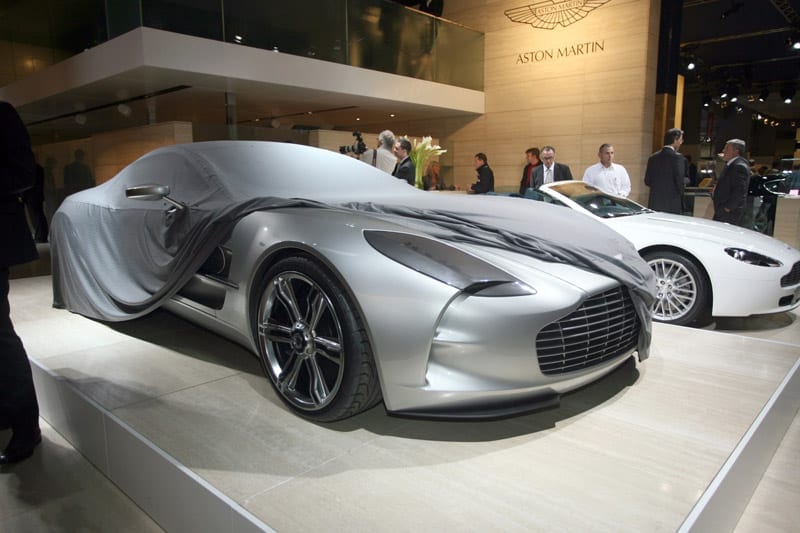 Here is our pick on the most iconic cars launched at Geneva Motor Show in 90 years since the event has opened its doors to the public.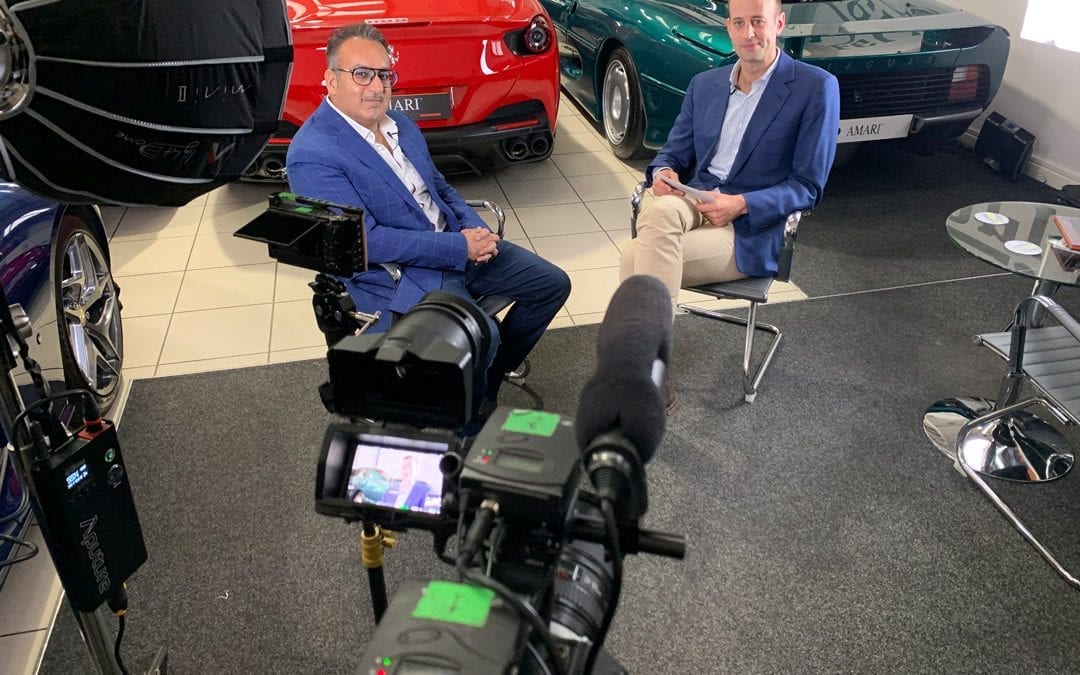 Meet Sheikh Amari, star of The Million Pound Motors, supercar collector and dealer, and one of the most famous personalities in the UK prestige car scene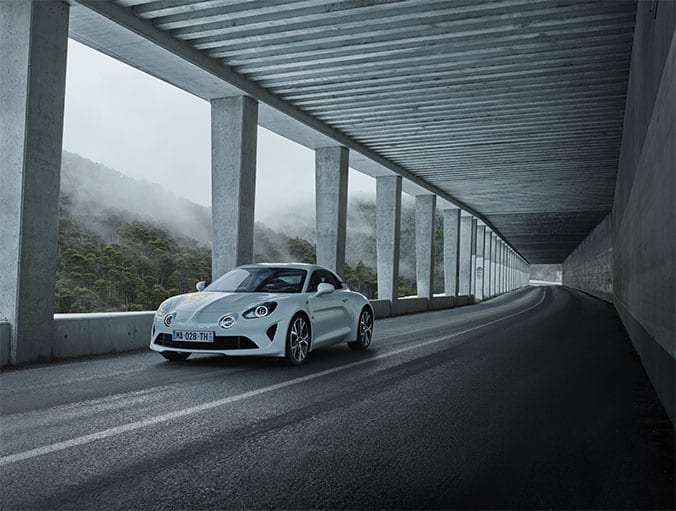 What would you sacrifice to own a better performing and more environmentally friendly supercar?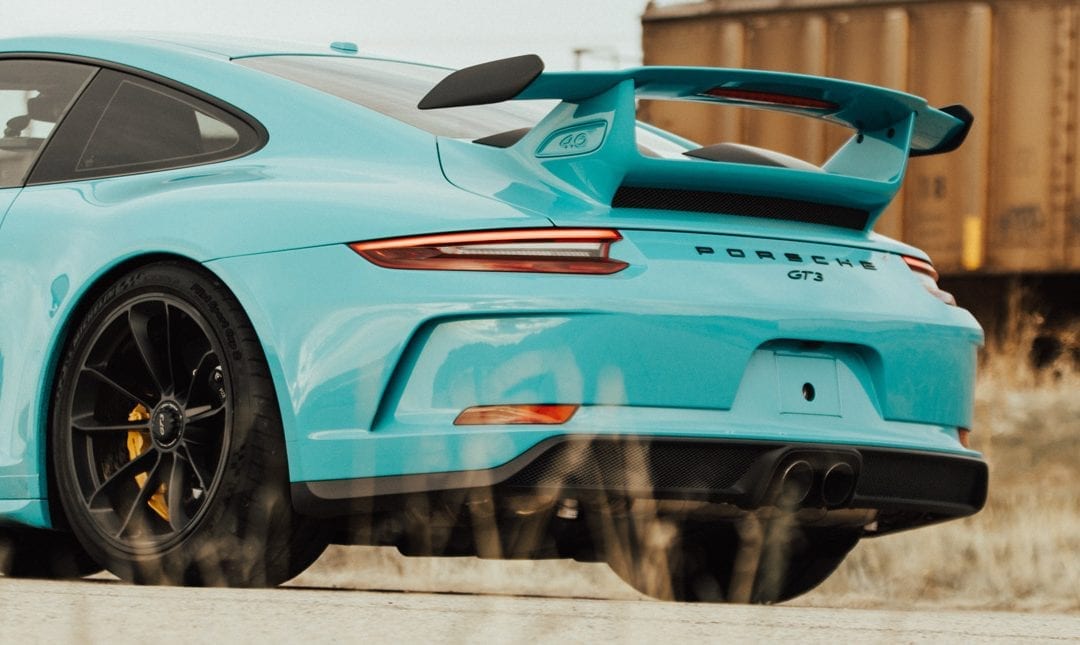 Spot the new Porsche 911 GT3 in this year's Super Bowl advert. Here is what you can see about the new model in one second.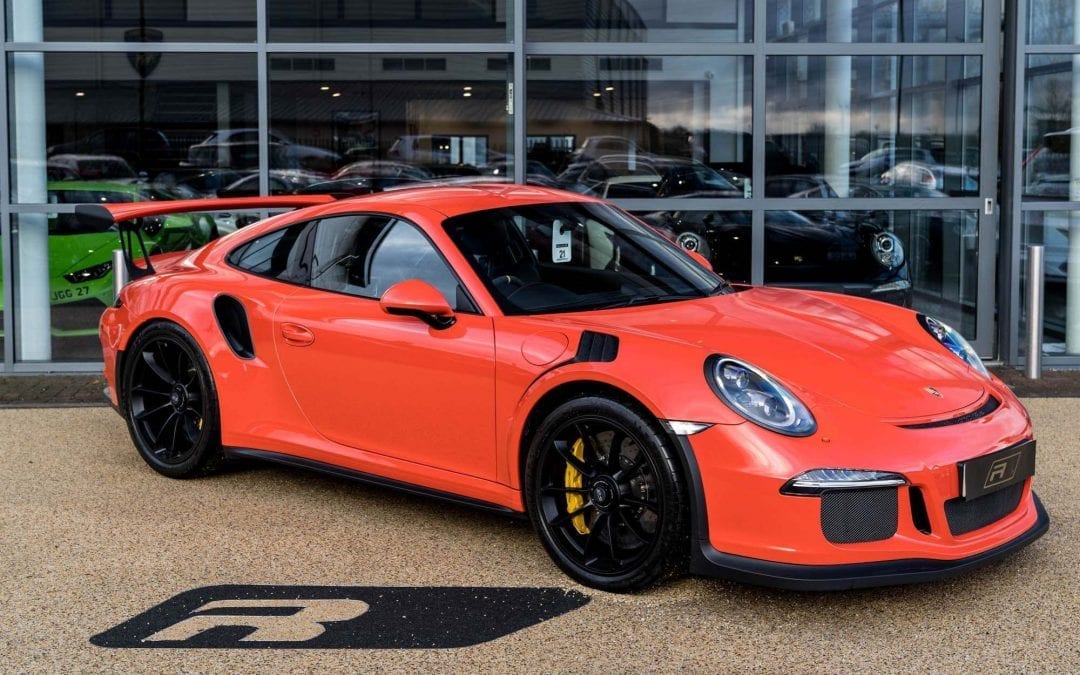 Here are the cars that some of our dealer friends believe demonstrate great value-for-money at present. We doubt they'll hang around for long…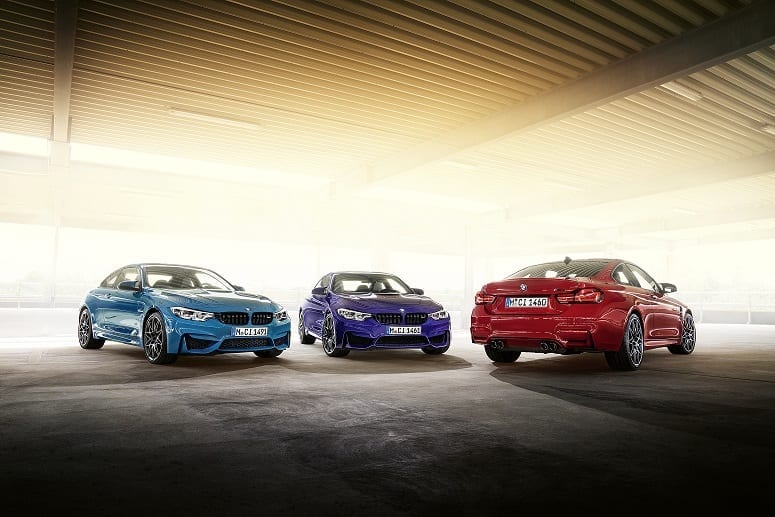 2020 is going to be the most exciting year for premium and supercars… ever! Bold statement, but let's look at the key cars arriving this year…
Restomods are an emerging phenomenon in the luxury and collector car market, but just what is a restomod and is it a passing fad?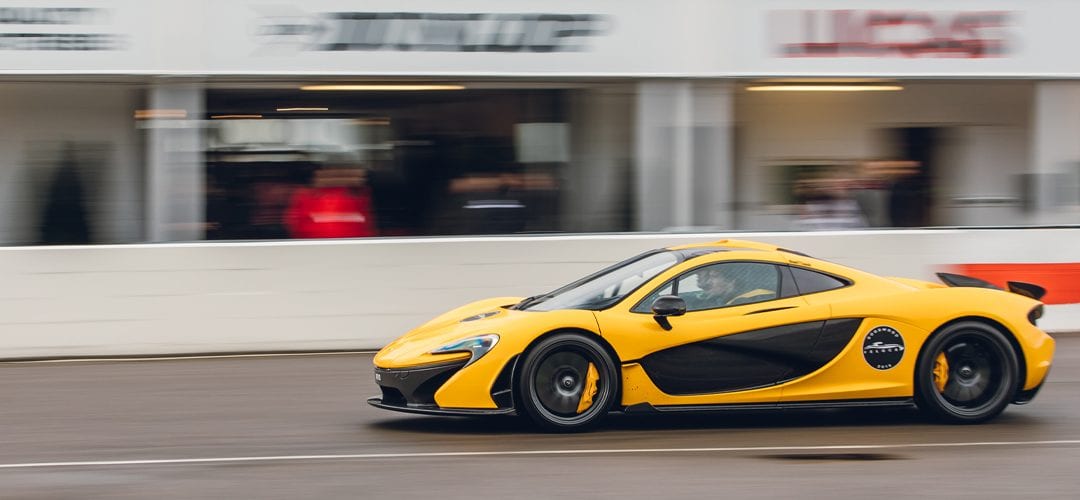 We've compiled a list of the 20 very best shows – the ones you really don't want to miss …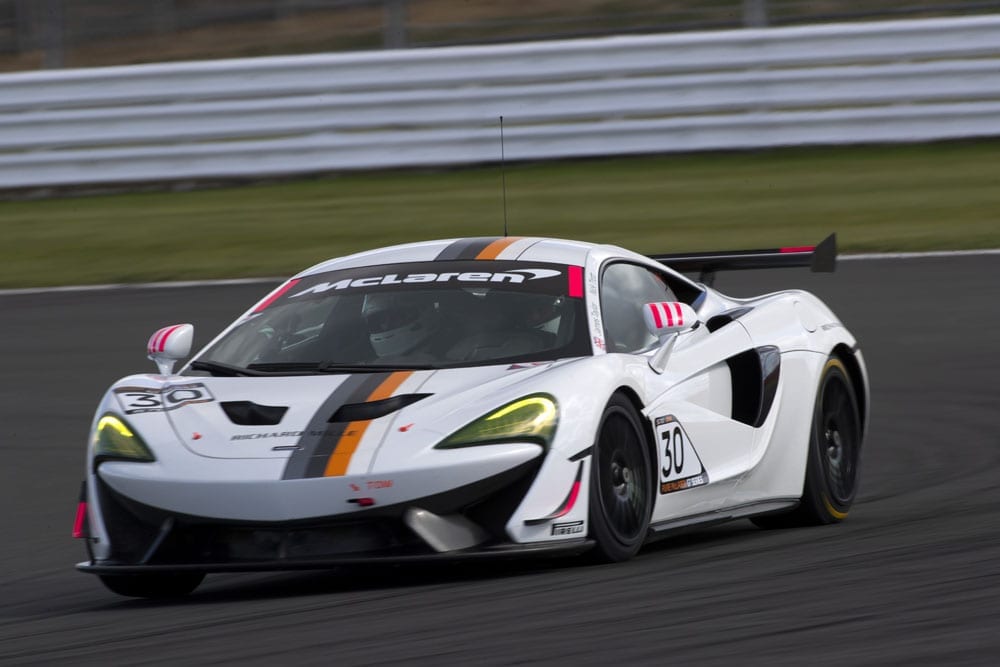 Nick Trott tells JBR Capital, all about racing a McLaren 570S GT4 around the Silverstone Grand Prix Circuit as part of the 'Pure Mclaren GT Series' events.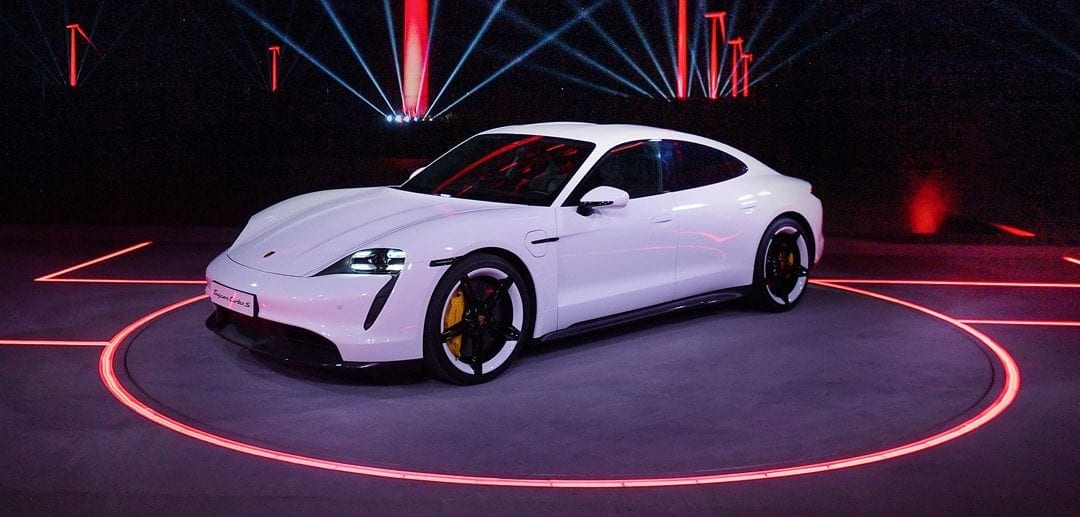 Just how fast is the automotive industry moving towards electric cars? JBR Capital attended the Frankfurt Motor Show to find out.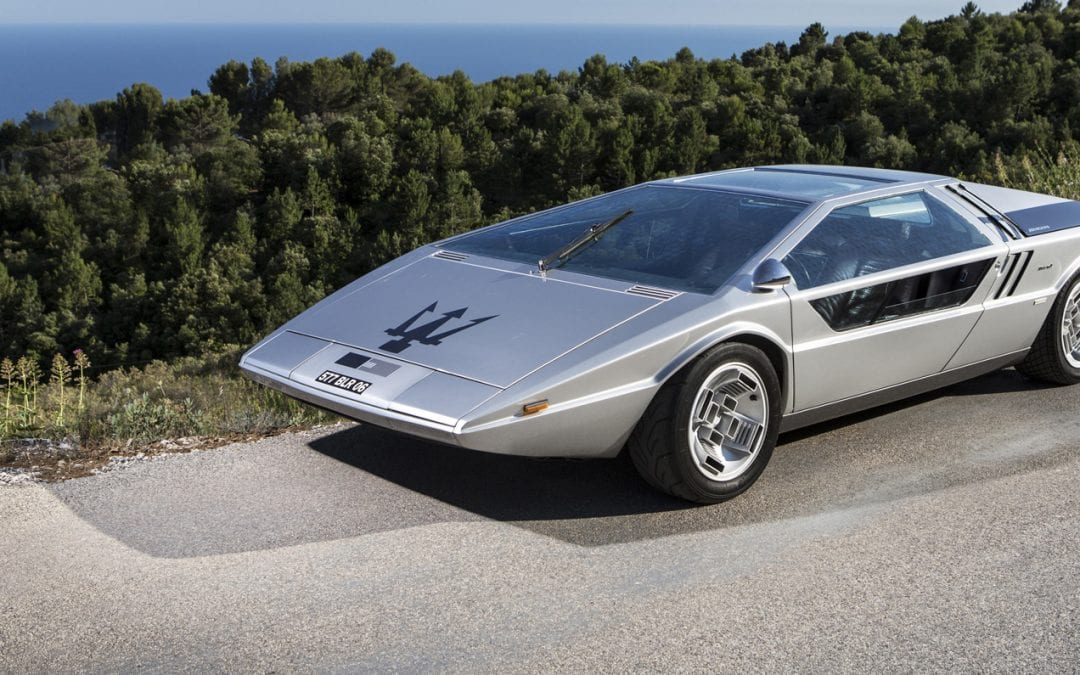 Ahead of the Tokyo Motor Show, we take a look at the history of the concept car and celebrate those that pushed the boundaries of technology and design.

A guide to high-end vehicle transportation from Cosdel, experts with over 50 years of transporting classics for the world's best-known collectors and dealers.
We analysed the fluctuations in currency exchange rate between Euro, Dollar and Pound to understand the impact this had across the classic car market.
Here is our celebratory round-up of all the more generously-cylindered engines available now or coming soon the UK – V8, V10, V12 and W16 engines to own.
In Zagato's centenary year we present an A to Z of the Milanese firm's collaborations with Aston Martin.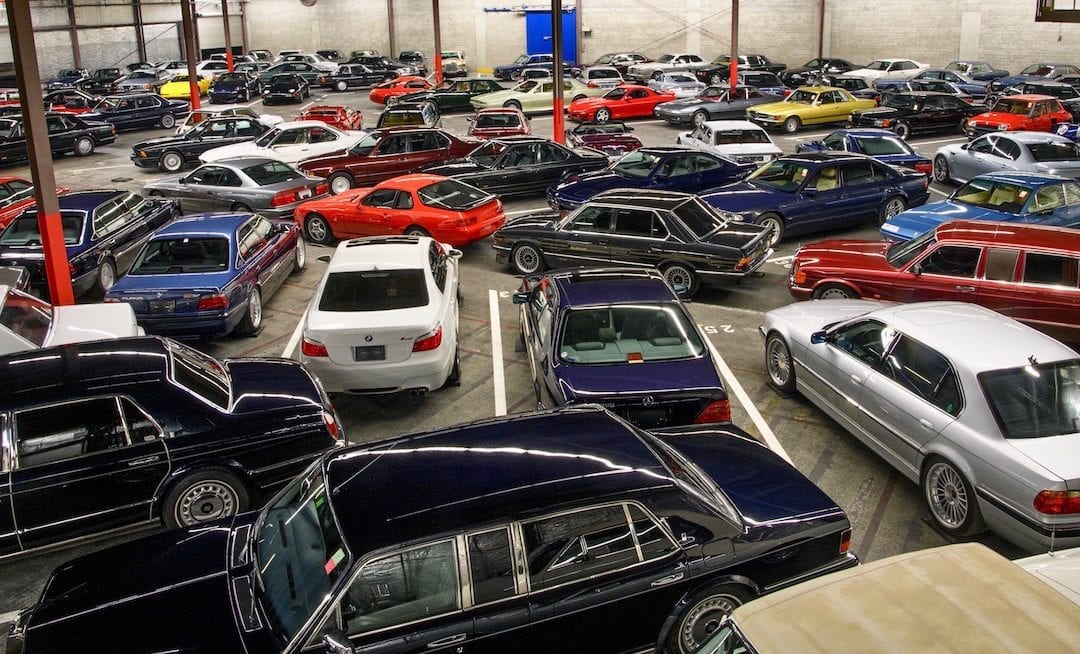 See stats, best cars sold and auction review for RM Sotheby's Youngtimer Collection. This highly anticipated event saw 140 modern classic cars go under the hammer, across 4 events between February and April 2019.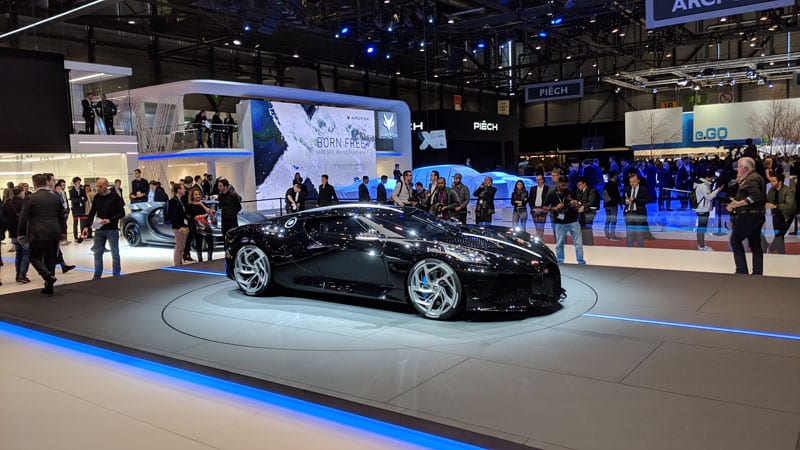 The Geneva International Motor Show has once again set tongues wagging. Here is our round-up of the 10 most exciting supercars from Geneva 2019, as well as COO Stephen Halstead's reasons for choosing these.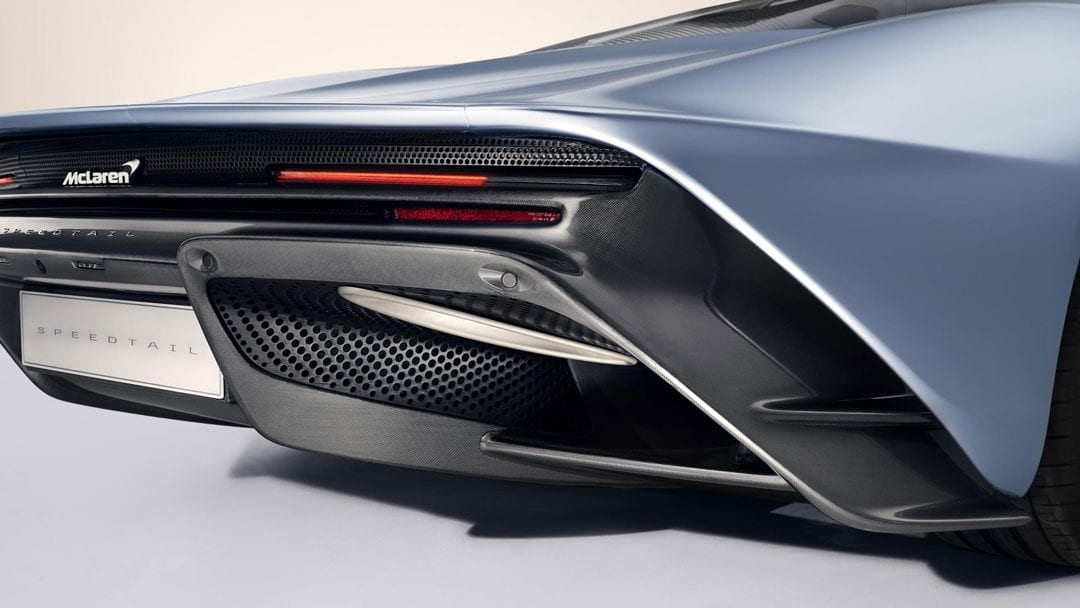 Country-by-country bullet-point round-up of the good, the mad and the obscure in the world of Hybrid & EV Hypercars.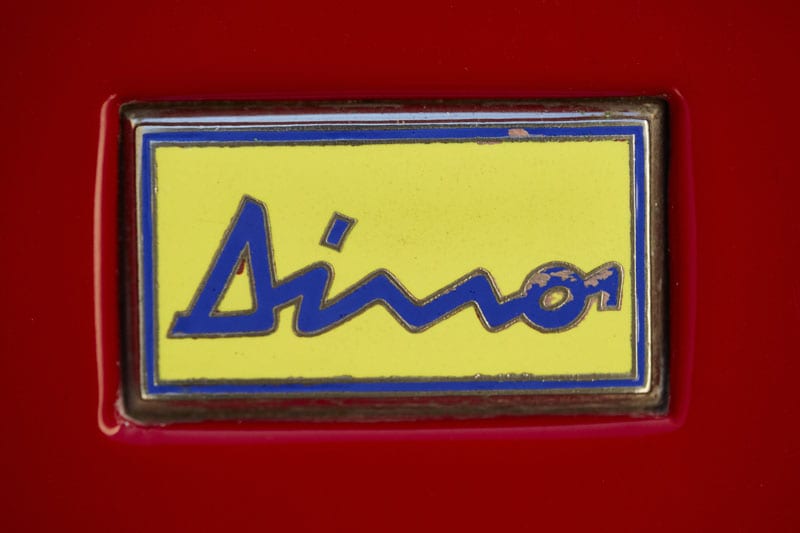 Dr Vincent van der Vinne looks at the intriguing history of the Dino, and it's transformation from 'affordable' Ferrari to the collector gem it is today…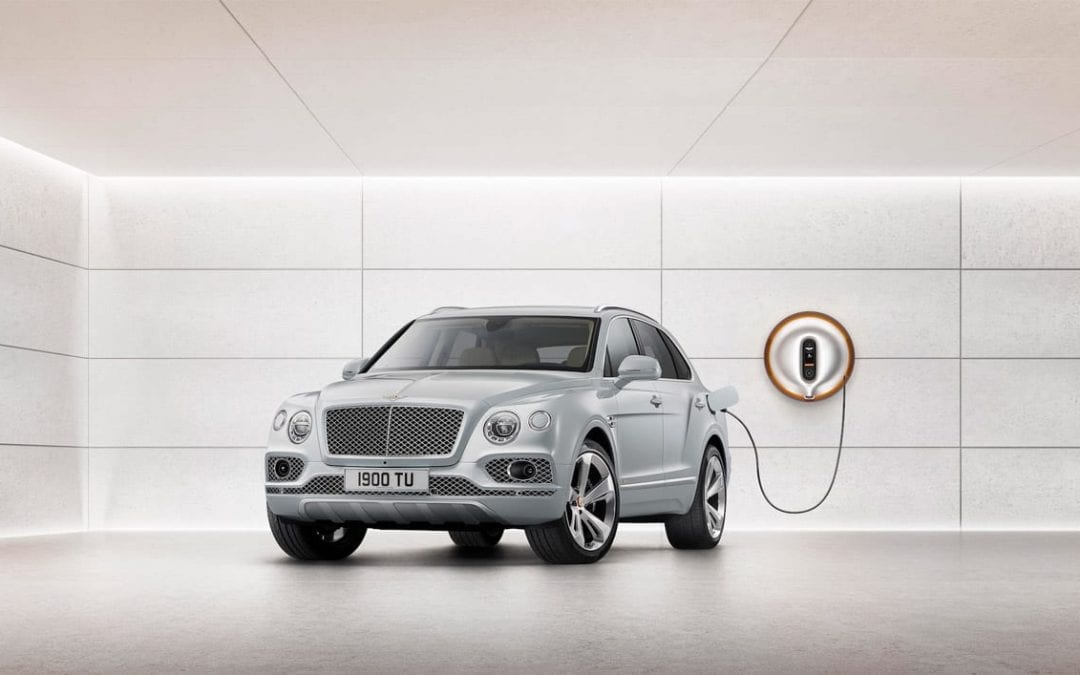 Thinking about going green without sacrificing creature comforts or performance? To help guide you through what's what eco-wise, we take a look at what the prestige brands have to offer now, and what's in the proverbial pipeline.
In part two of this in-depth article by Dr Vincent van der Vinne we look more closely at the connection between the classic car and art investment market, and how it correlates to today's economy.
Saloons too ordinary? SUVs too large? Sounds like you're in the market for a distinctive prestige coupé. We've selected five of the best two-seater and 2+2 hardtops to help you choose a prestige coupé….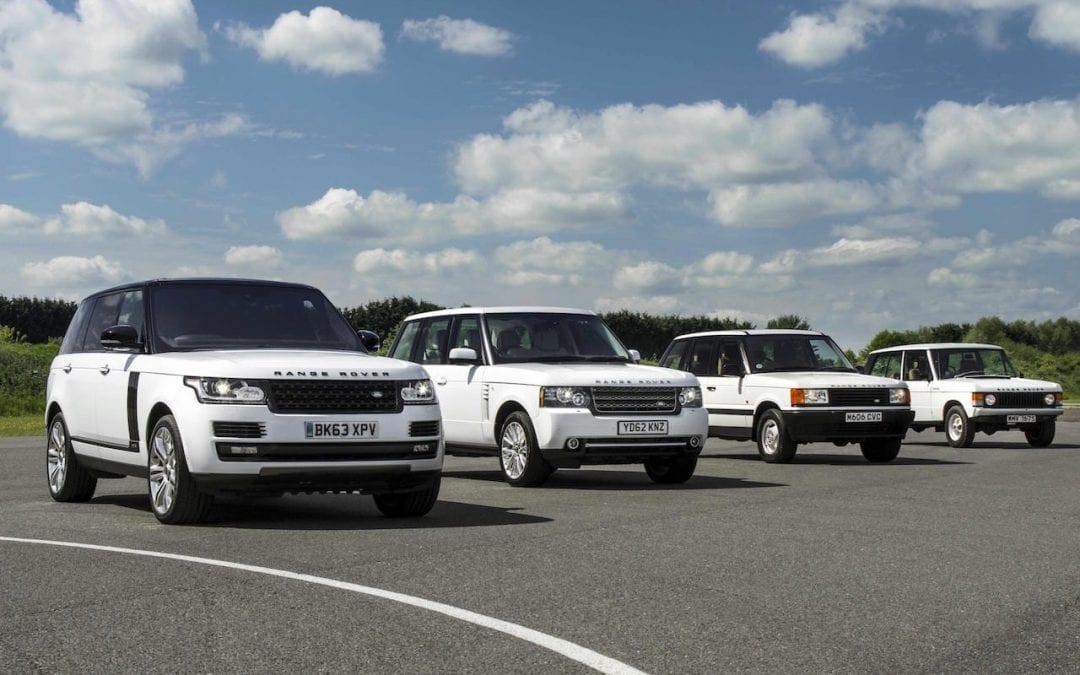 With the 70th anniversary of the Land Rover behind us, and the 50 years of Range Rover celebrations ahead, we've decided to take a look back at the Range Rover's history, plotting its progress over four generations…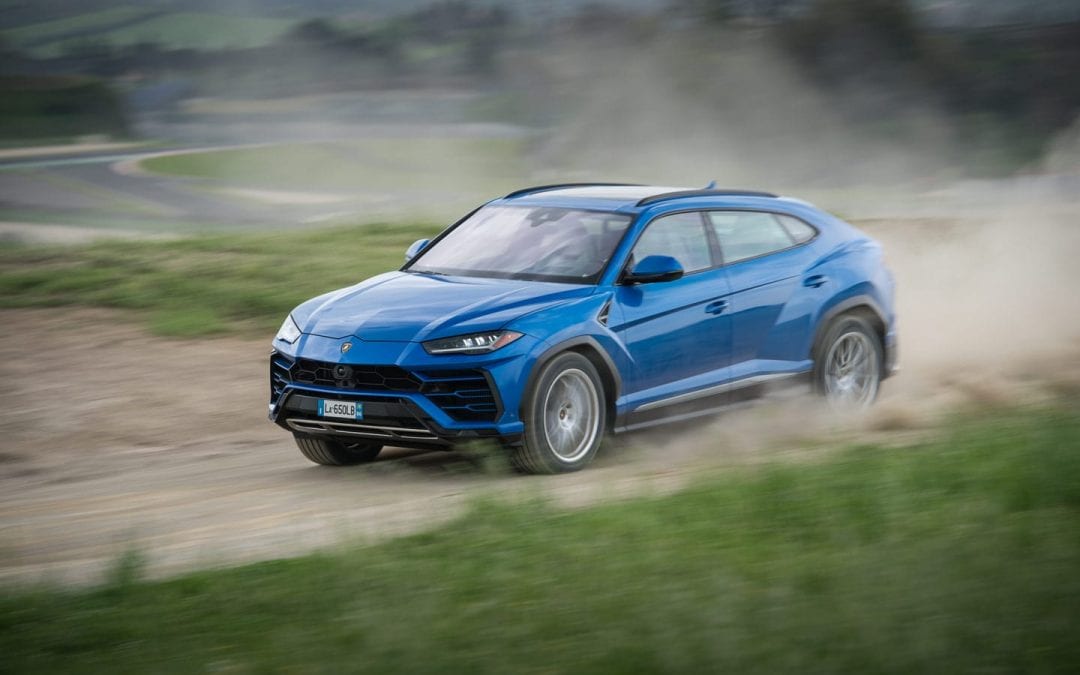 When is an SUV not an SUV? According to Lamborghini, when it's an SSUV – a Super Sports Utility Vehicle – and right now there's only one of those: The Urus. We take a look at the new Urus, and find out exactly what makes it a Super SUV.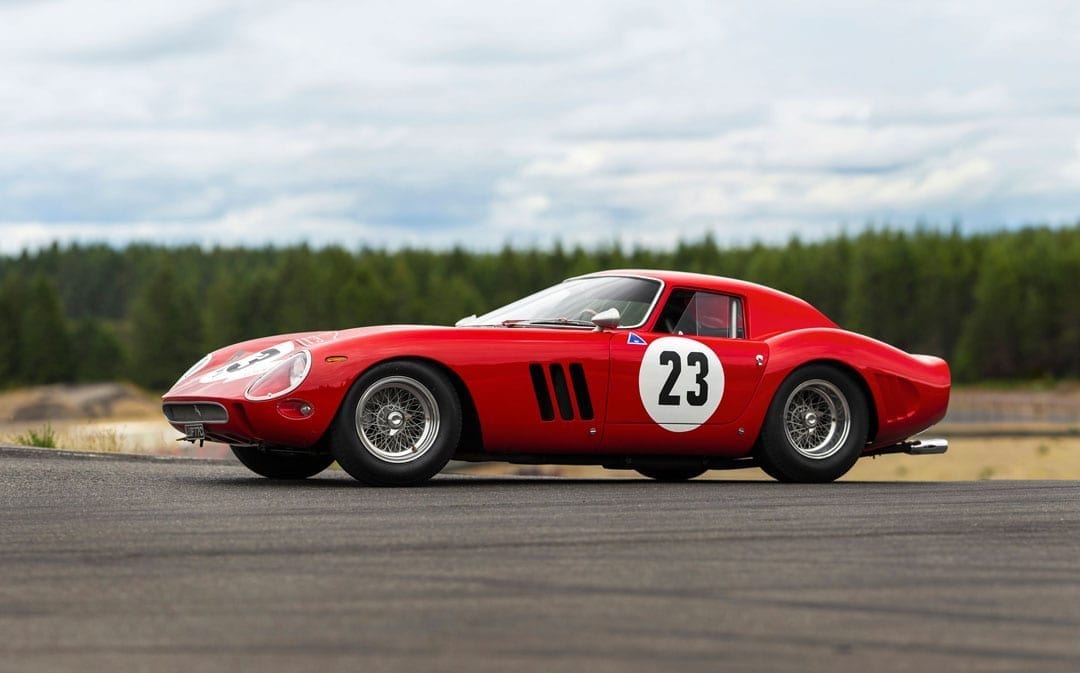 In this in-depth article Dr Vincent van der Vinne looks at classic car investment market, and how it parallels that of the arts.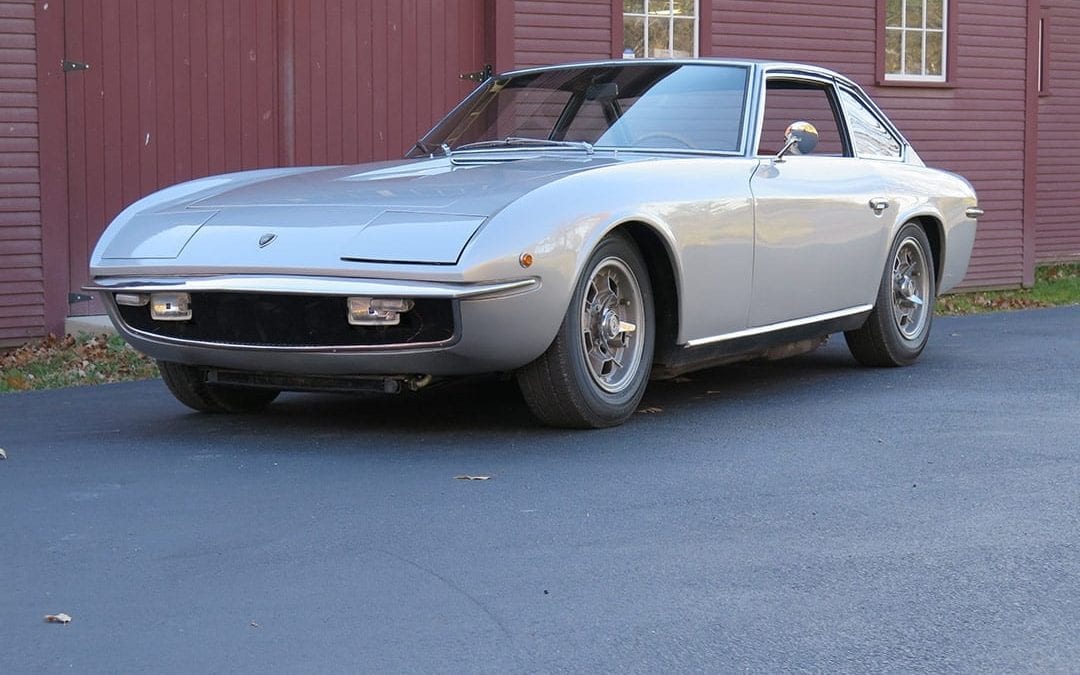 How many people are familiar with the Lamborghini Islero? Dr. Vincent van der Vinne, helps us turn the spotlight on this little-known Italian thoroughbred.
An introduction To the benefits to classic vehicle ownership of 3D Scanning , by KW Heritage, a division of KW Special Projects.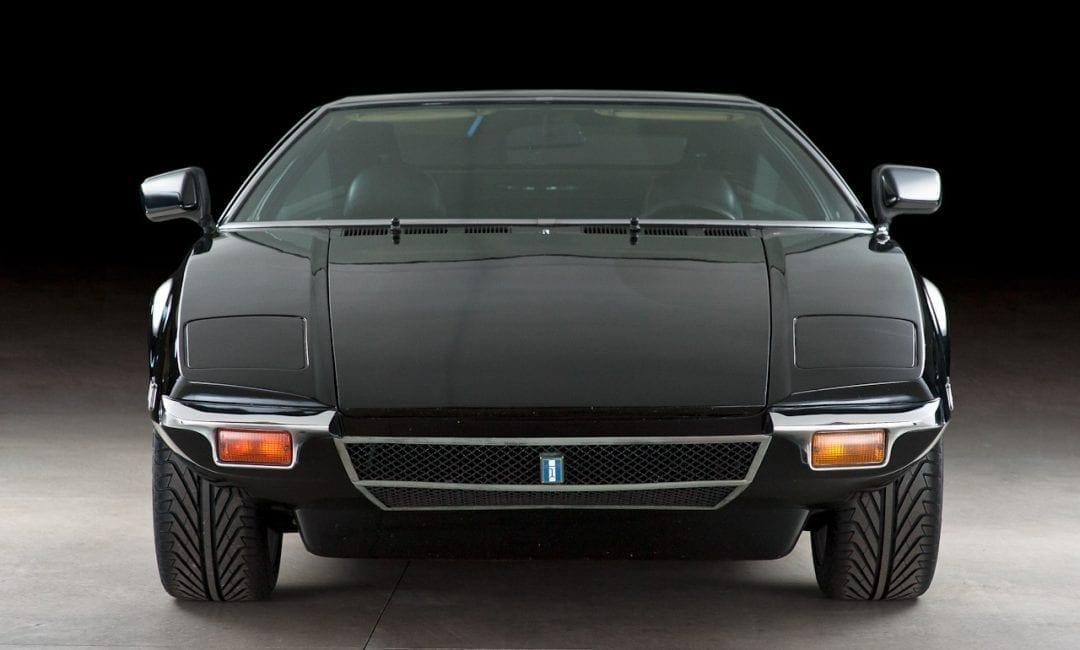 In Part 1 we considered our pick of the more affordable Low Stress Classics and here in Part 2 we look at some higher-end classics.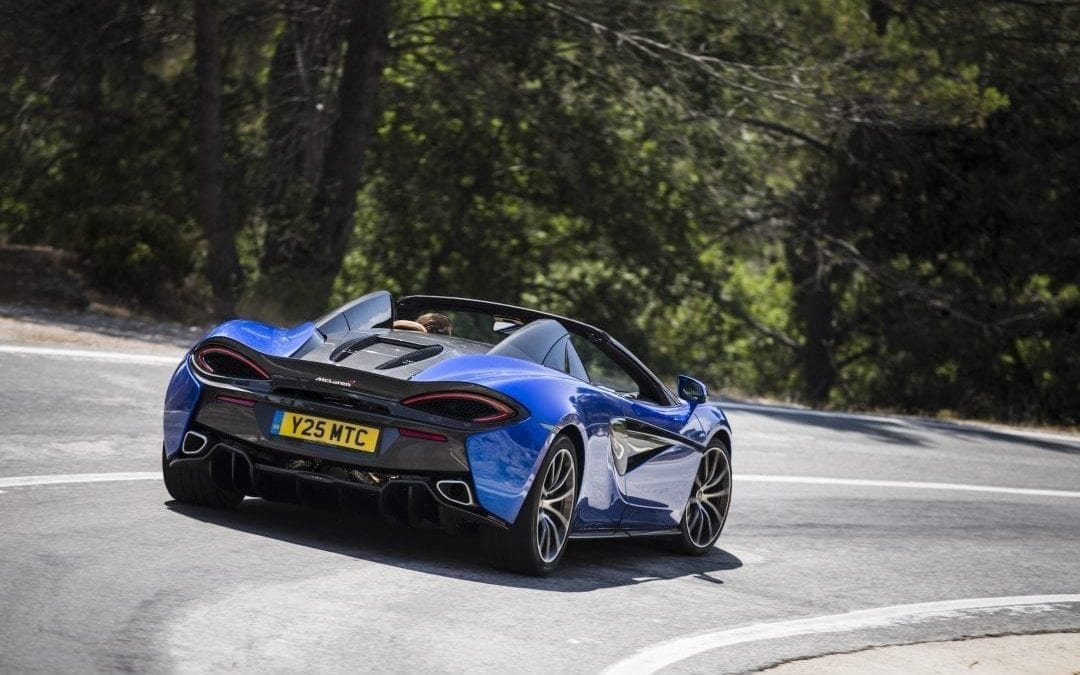 British-made luxury cars rank as the most popular in 2018, according to JBR Capital, the UK's leading independent finance provider dedicated to high-end vehicles.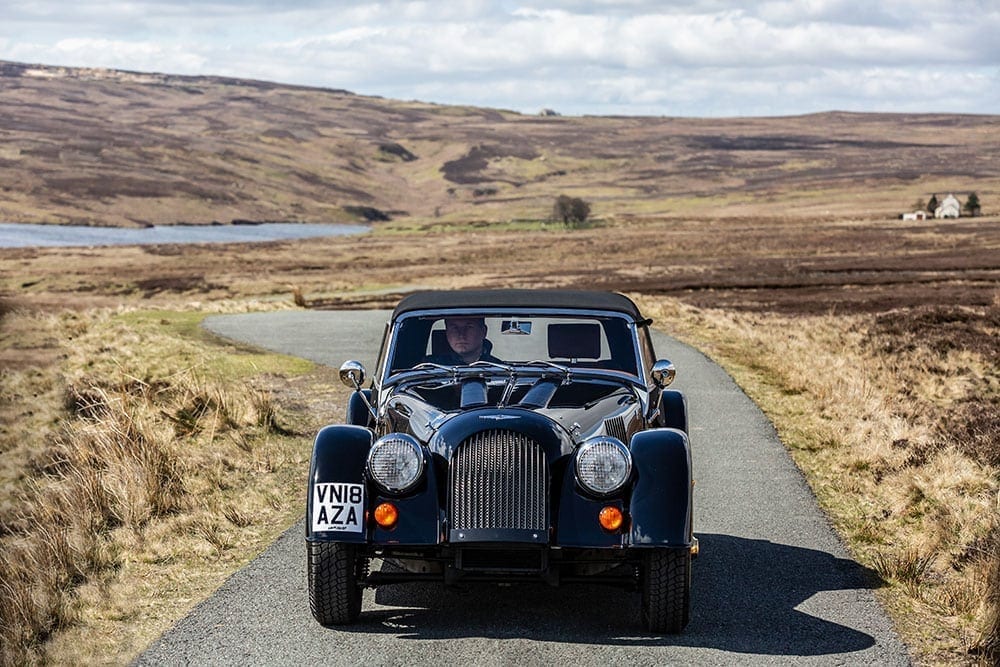 We were lucky enough to test three Morgans: The V6 Roadster, the 4/4 and the 3 Wheeler. You can view our video review, and read on to see what I thought of each car.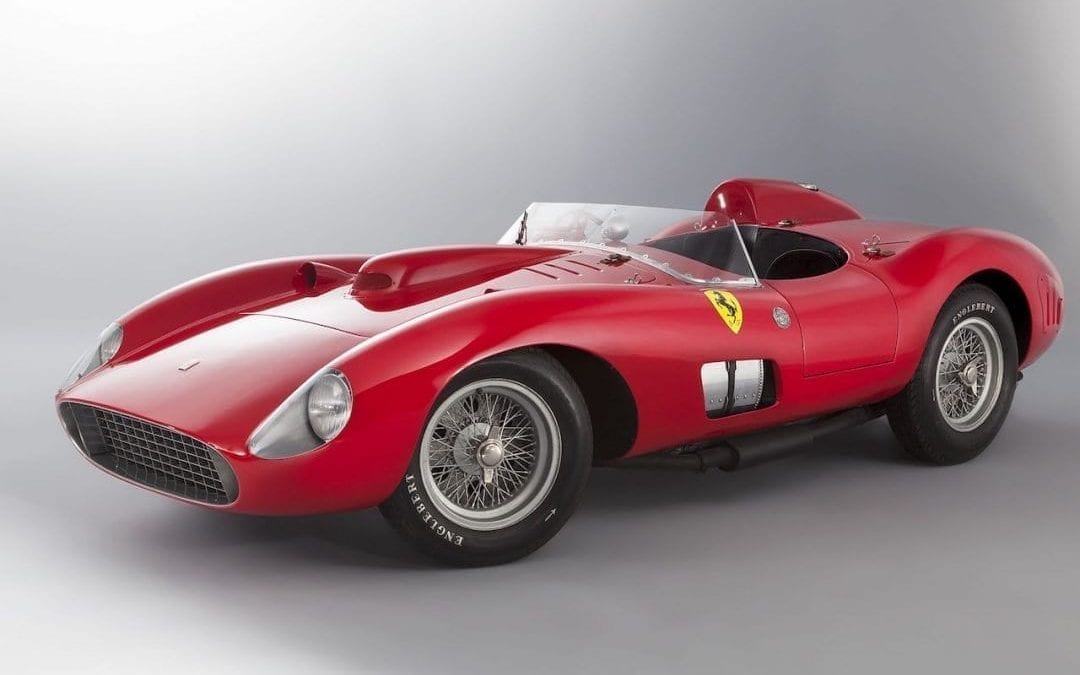 Cars have always been an important part of our lives. However, for some, they are a social symbol where no expense is spared. The figures paid for the following majestic vehicles are almost unbelievable. See the list of the 75 most expensive cars sold at auction.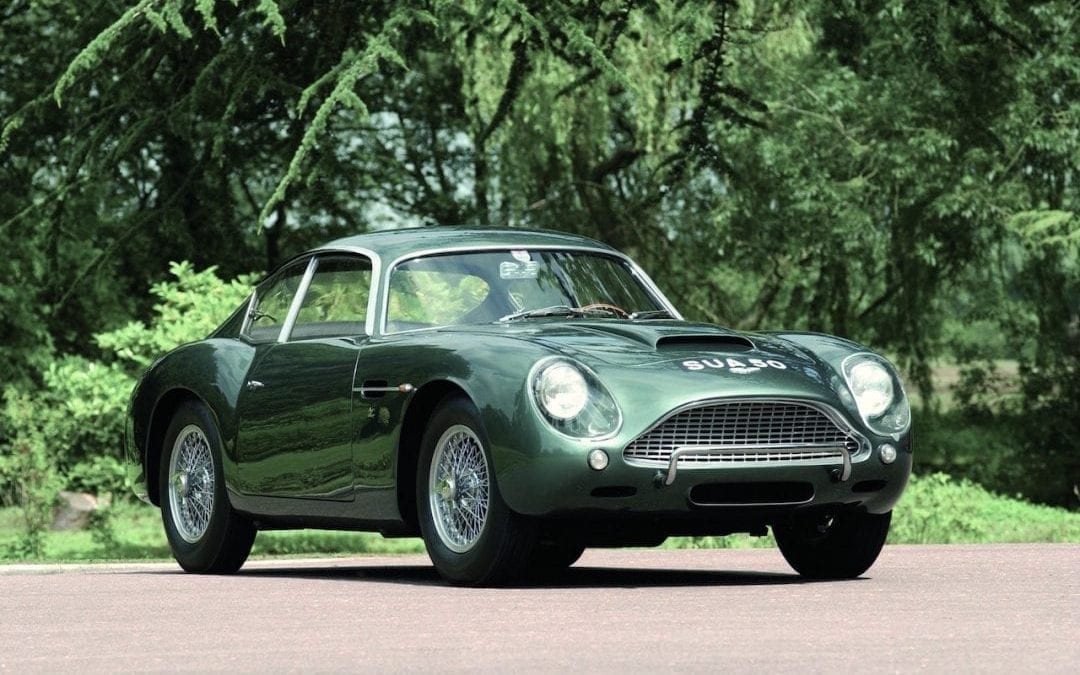 There have been many quite modest cars which were appreciated for their practicality and affordability when new, but it was inconceivable that they would ever become sought-after by collectors and, in some cases, quite valuable.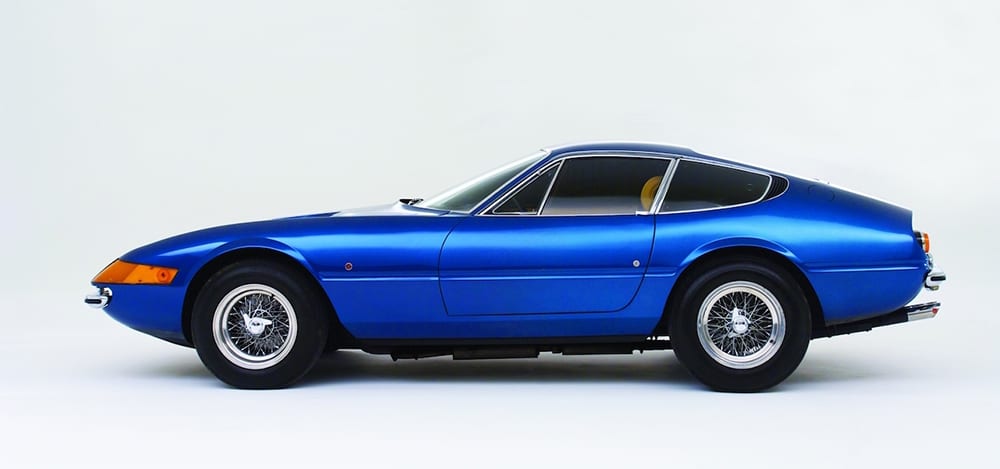 For reasons of safety, continued reliability and value preservation, proper care and maintenance is crucial whether the car is driven frequently, occasionally or it spends much of its time in hibernation…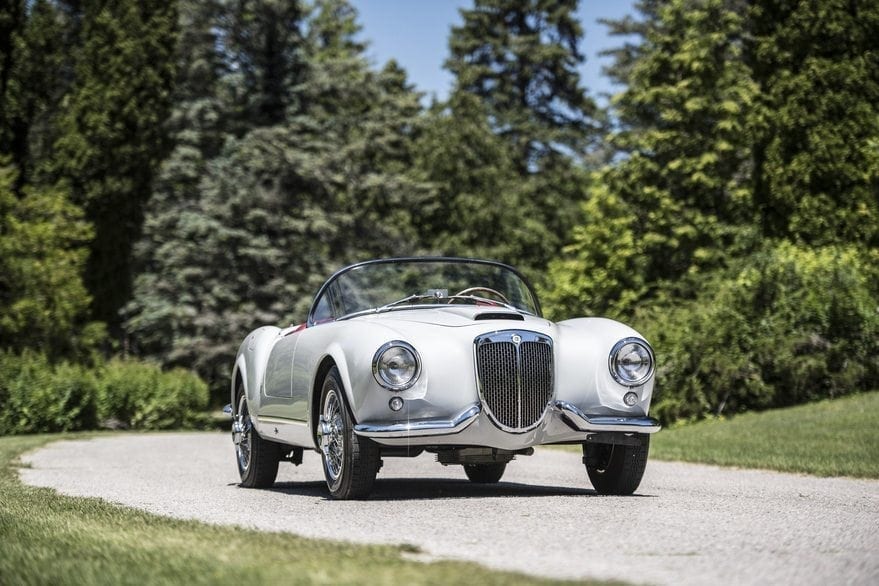 The Lancia Aurelia is one of the most famous cars of this Italian marque. From the original sporting streamlined coupe, a Spider version was born in the mid-'50s, later replaced by the Aurelia Convertible…
Sometimes the efforts of the industry's finest manufacturers don't quite satisfy our clients' desires for individuality. In those instances, they turn to the modifiers. In the first of our two-part, we look at the history and recent projects from Brabus and Kahn.
We recently held our first track day at the Goodwood Motor Circuit as part of our Drivers Club programme. A stunning selection of cars took to the track.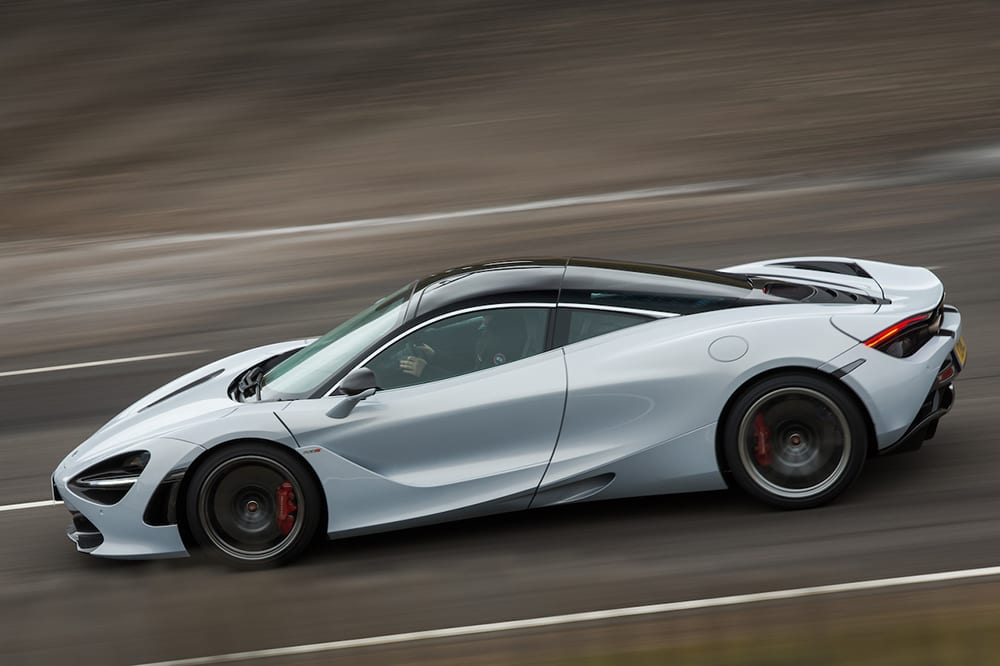 The McLaren 720S, launched at the Geneva show earlier this year, is a stupendously, staggeringly, mindbendingly quick car. Read our full in-depth review of this latest hypercar by McLaren.
Follow us on a journey through 54 years of Ford's illustrious line of two-seater GT models in an in-depth feature about these legendary sports cars.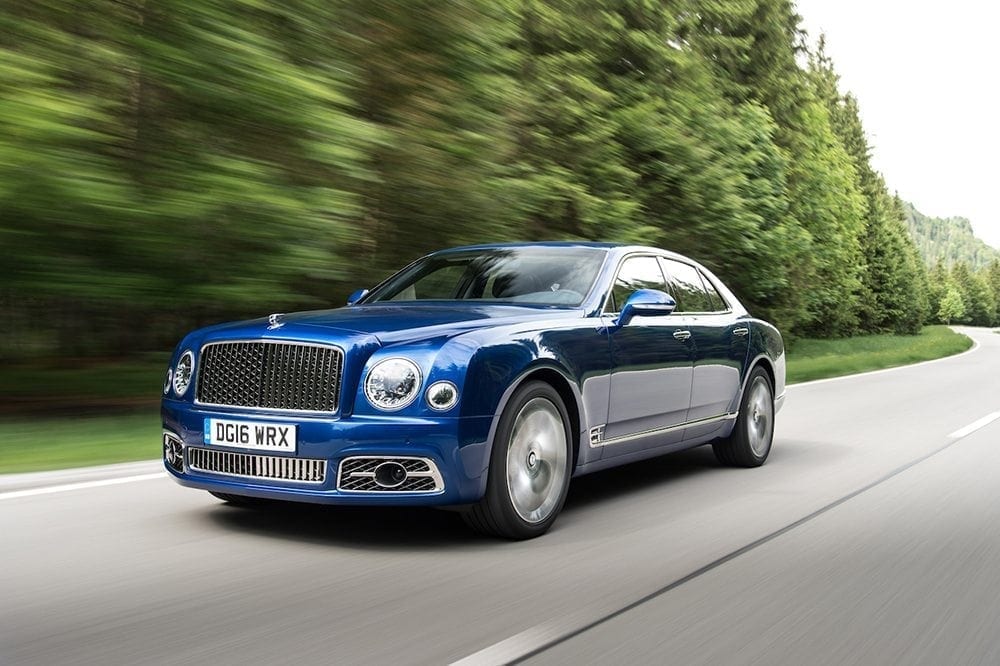 In late July Rolls-Royce revealed its all-new Phantom. This eighth-generation model replaces the previous Phantom which, like the six generations before that, was widely regarded as 'The Best Car in the World'. However, some might beg to differ with that assertion.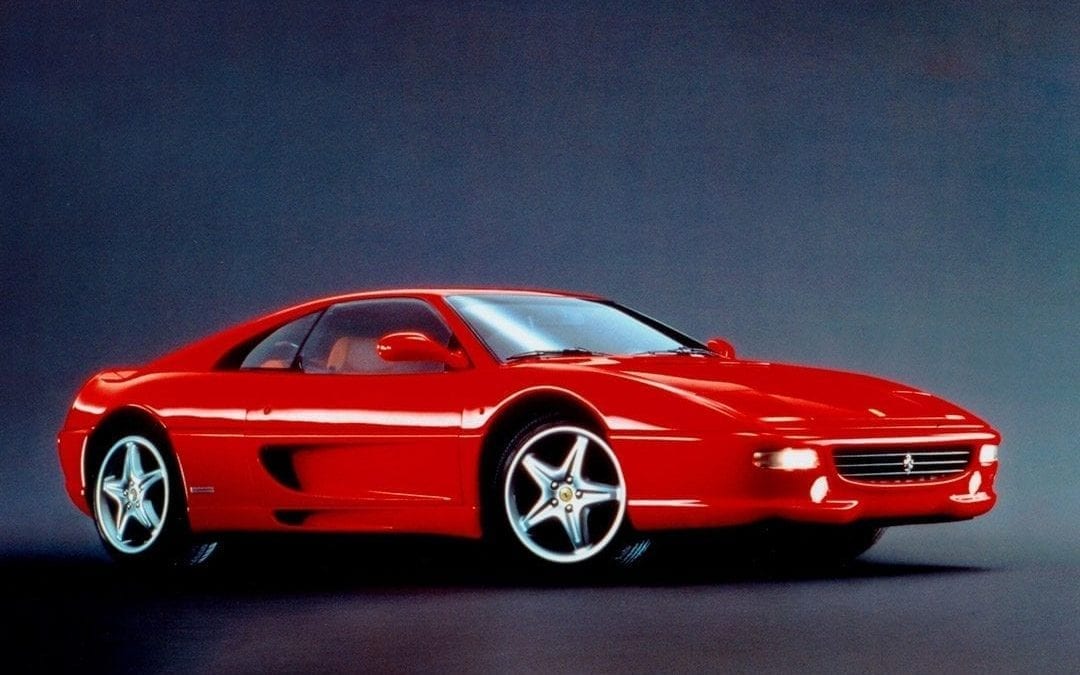 JBR Capital names top five automotive investments, which are more affordable than you think – A future classic could be yours for less than jetting off to Edinburgh on a city break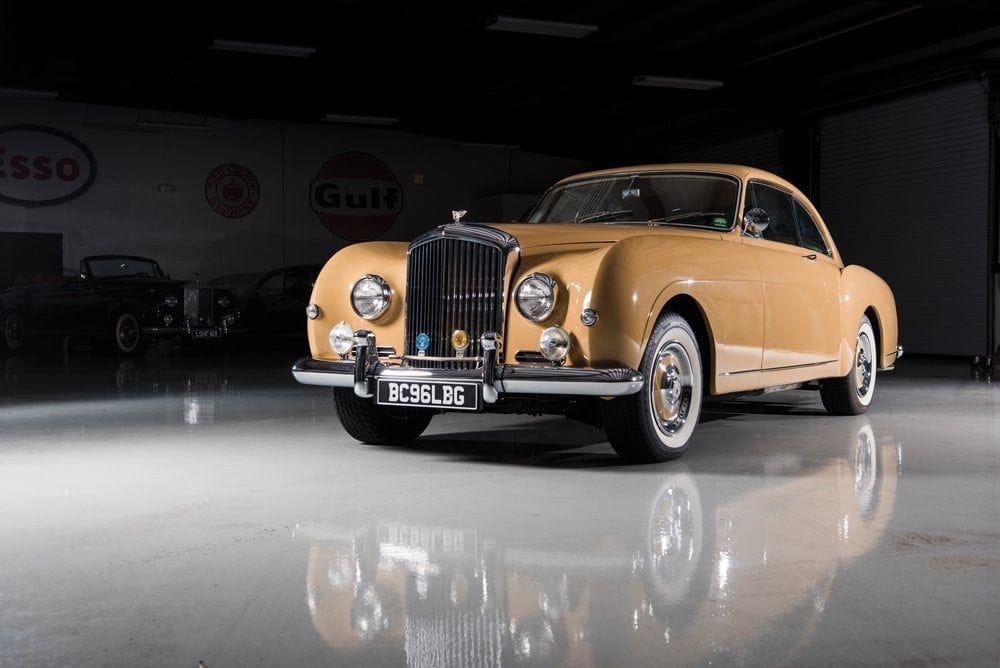 Dr Vincent van der Vinne returns as our guest blog writer this week, and this time he offers his analysis on the phenomenal recent growth in values of the Bentley R-Type and S Continental Fastbacks, as well as some insight from two owners of these fine historic cars.
Owners of supercars and classics are often in need of a more practical car, and there are some fast, luxurious and highly desirable grand tourer prestige cars out there. We recently took the stunning Rolls-Royce Wraith for a spin.
Following our blog on the 'instant classics'– supercars that have attracted a significant premium as soon as they've been delivered – we bring you another that is a stunning driving machine…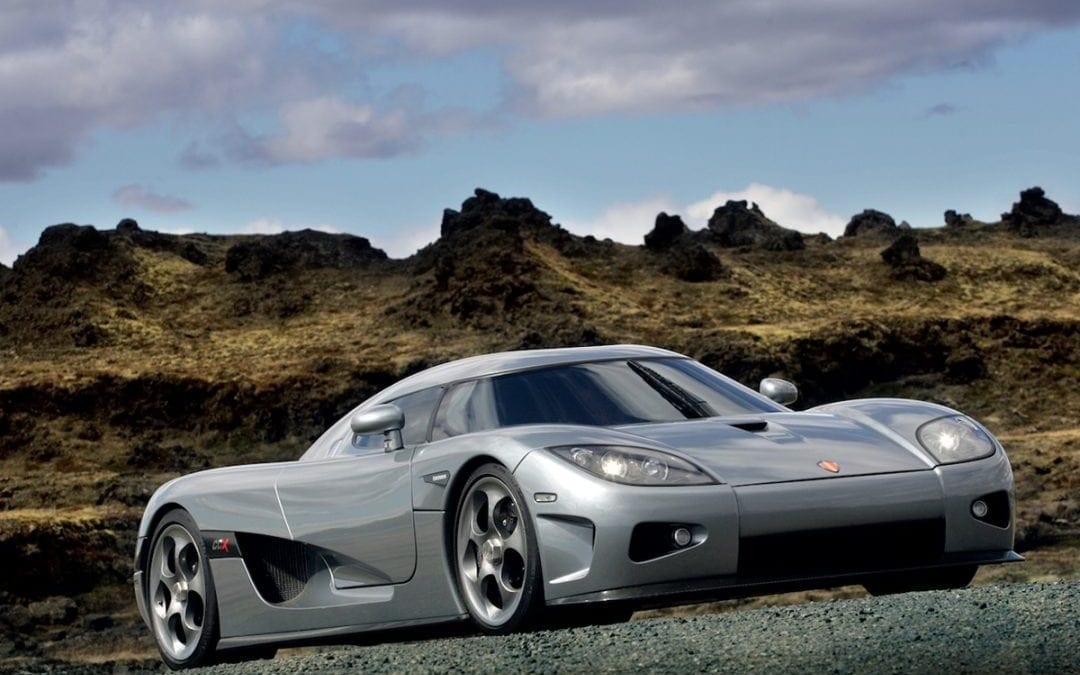 In recent blogs we've brought you the lowdown on the most recent hypercar Holy Trinity, a 1960s Classic Trinity and another from the 2000s.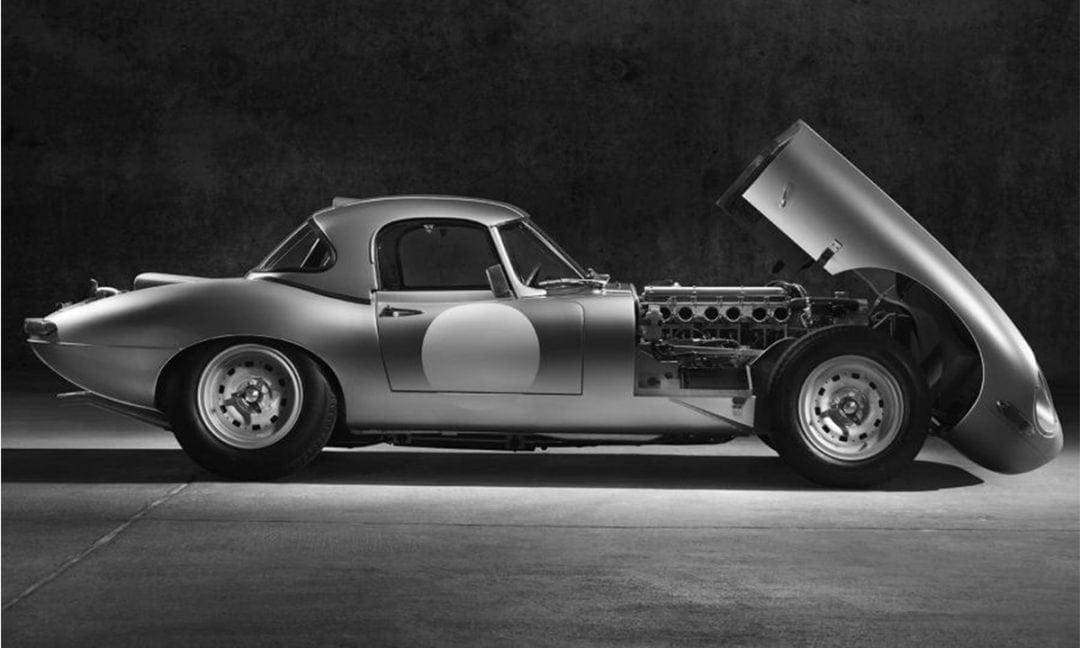 Prompted by the first episode of Clarkson, May and Hammond's Grand Tour, last November we wrote a feature on the Ferrari LaFerrari, McLaren P1 and Porsche 918 Spyder, aka The Holy Trinity. And that got us thinking about similar Holy Trinities of yesteryear.
Following our blog on the 'instant classics' of 2016 – supercars that have attracted a significant premium as soon as they've been delivered …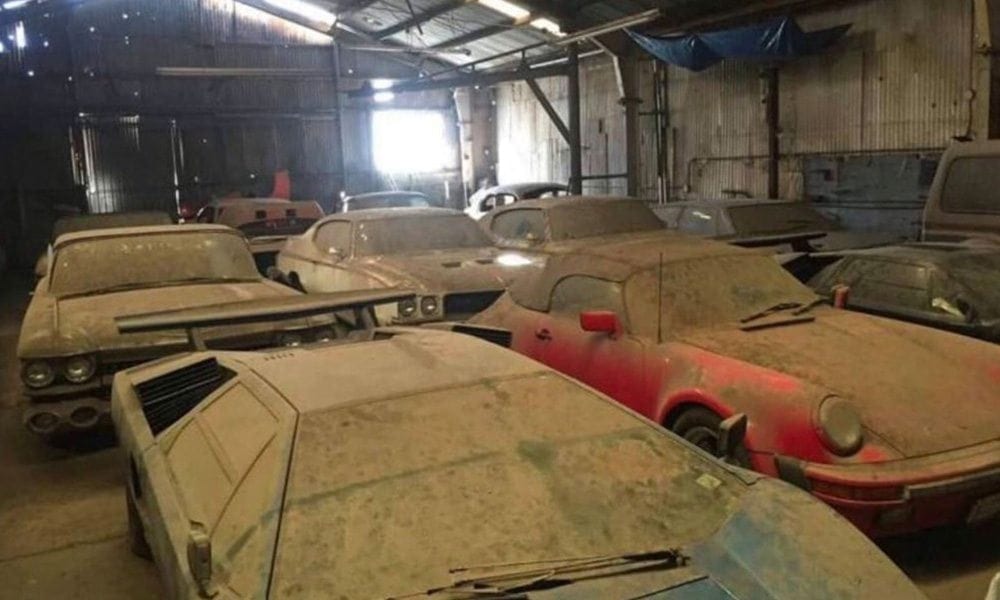 Ever dreamed of discovering a lost classic car? We spoke to eight car experts who did just that. They share their stories of memorable classic car finds.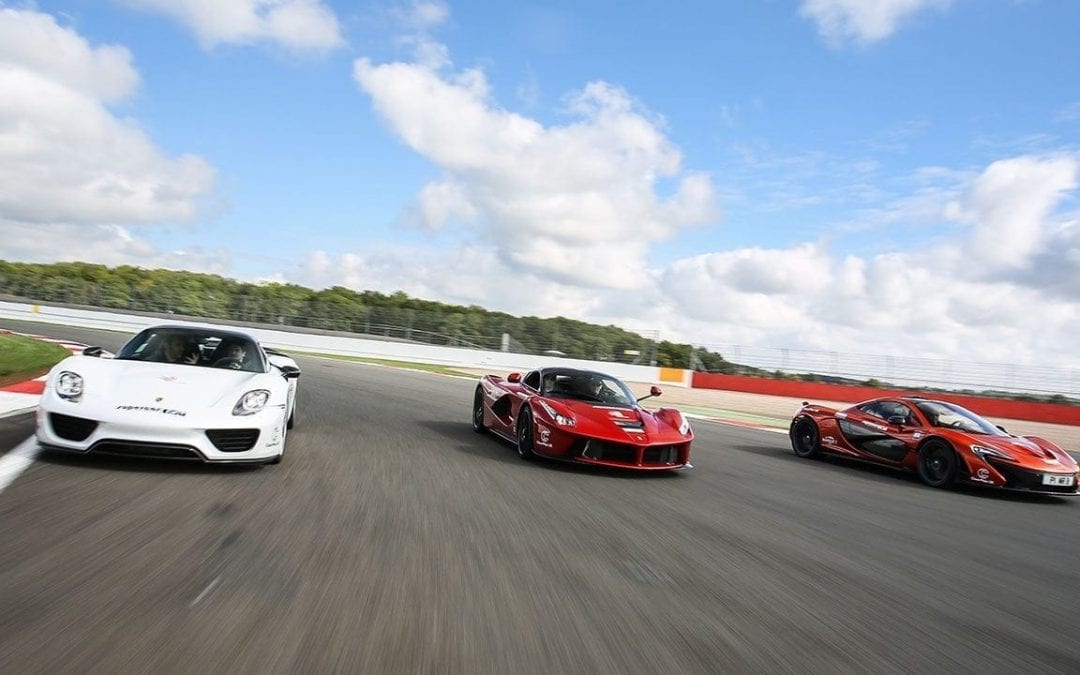 As Jeremy Clarkson and The Grand Tour team hit the track to give their views on the Holy Trinity, we take a closer look at these hybrid hypercars with insight from two collectors who own all three.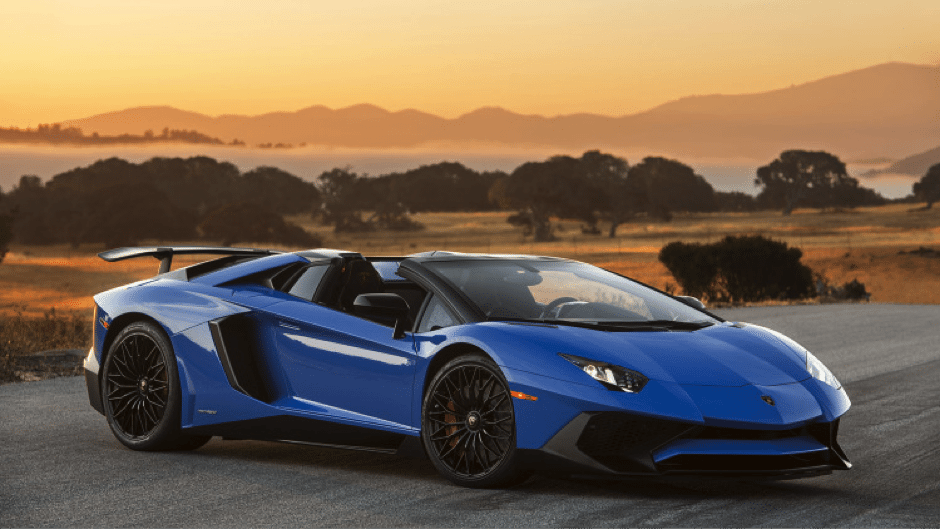 The major sports and supercar manufacturers have treated us with a veritable feast of special limited-edition variants over the past 12 months. These cars are not only stunning but are also becoming instant classics and attracting a significant premium as soon as they have been delivered.